After Max Verstappen revealed a chink in the Mercedes armour at the 70th Anniversary Grand Prix, the Brackley-based outfit returned to business as usual, topping the timesheets in both FP1 and FP2 on Day 1 of the 2020 Spanish Grand Prix.
After suffering with tyre issues last time out, perhaps predictably, both Lewis Hamilton and Valtteri Bottas focused on longer runs, with Hamilton completing 66 laps and Bottas completing 71.
Valtteri Bottas Fastest In FP1
Finn Valtteri Bottas was the fastest in FP1, with a lap of 1:16.785 just enough to shade teammate Lewis Hamilton.
'It's been a good day for us, and we've gained plenty of learnings. It's a nice feeling to be back on track here and feeling the improvements of the car since we were last here, back in pre-season testing. The car felt good out there, but obviously there's some fine-tuning to do. The morning session was a bit better for me today than the afternoon. I struggled with some understeer at the beginning of FP1, but that was quite easy to fix, and it felt a lot better by the end of the session. We did long runs on all of the tyre compounds today and I didn't experience any blistering, so there will be lots of learnings for us to look into in order to really maximise tyre performance here. We're looking strong but the main thing will be Sunday with these temperatures and whether we can keep these tyres in a good condition,' said Bottas.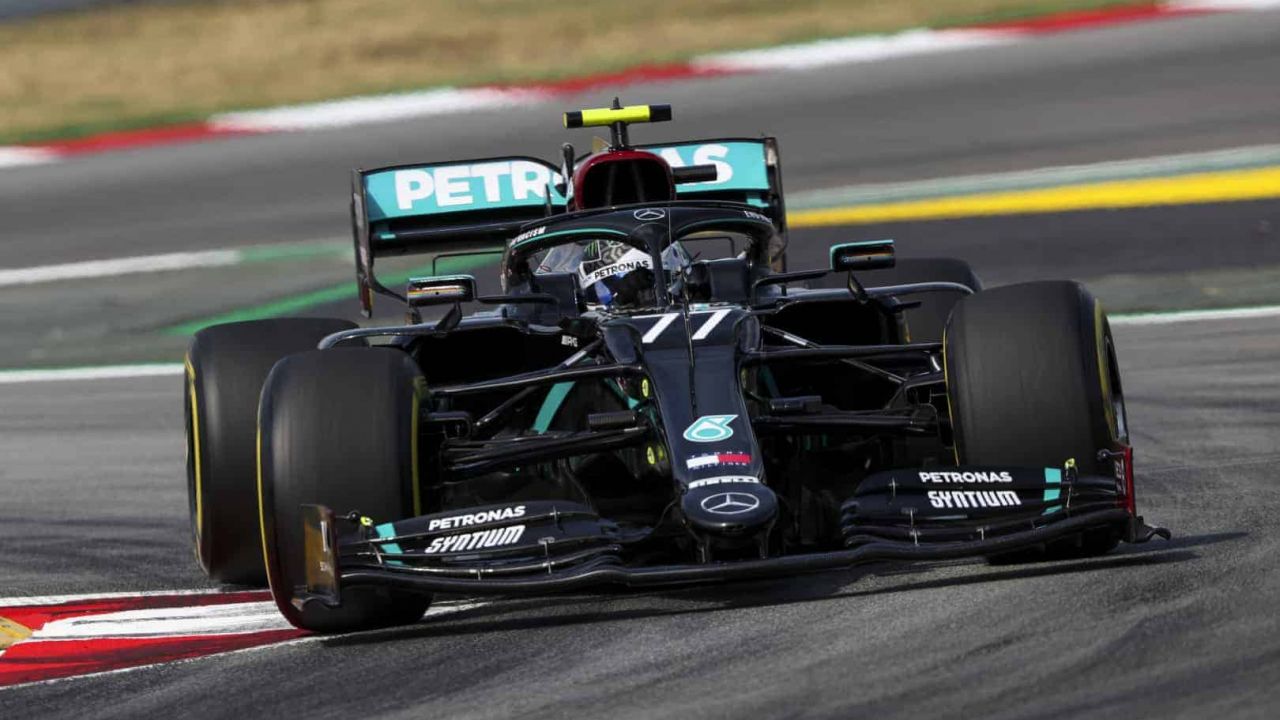 Lews Hamilton Fastest In FP2
Hamilton was able to turn the tables on his teammate in the afternoon session, topping the results with a lap of 1:16.883.
'It's definitely been quite tough out there today. I don't think I've ever been to Spain when it's been this hot. The weather is beautiful, but it's tricky for the car and very tough on the tyres as well. It's also been quite windy and that can make it difficult out there, but it's a good challenge. It's been a positive day, particularly the second session which went better for me. We didn't see any blistering, the tyres felt OK and the long runs didn't look too bad, but we also didn't see any blistering last Friday, so we'll have to remain careful. We'll debrief this evening and see where we stand and what we can do to improve. The Red Bulls look very close to us on the long runs, so we can expect another close race here,' said Hamilton.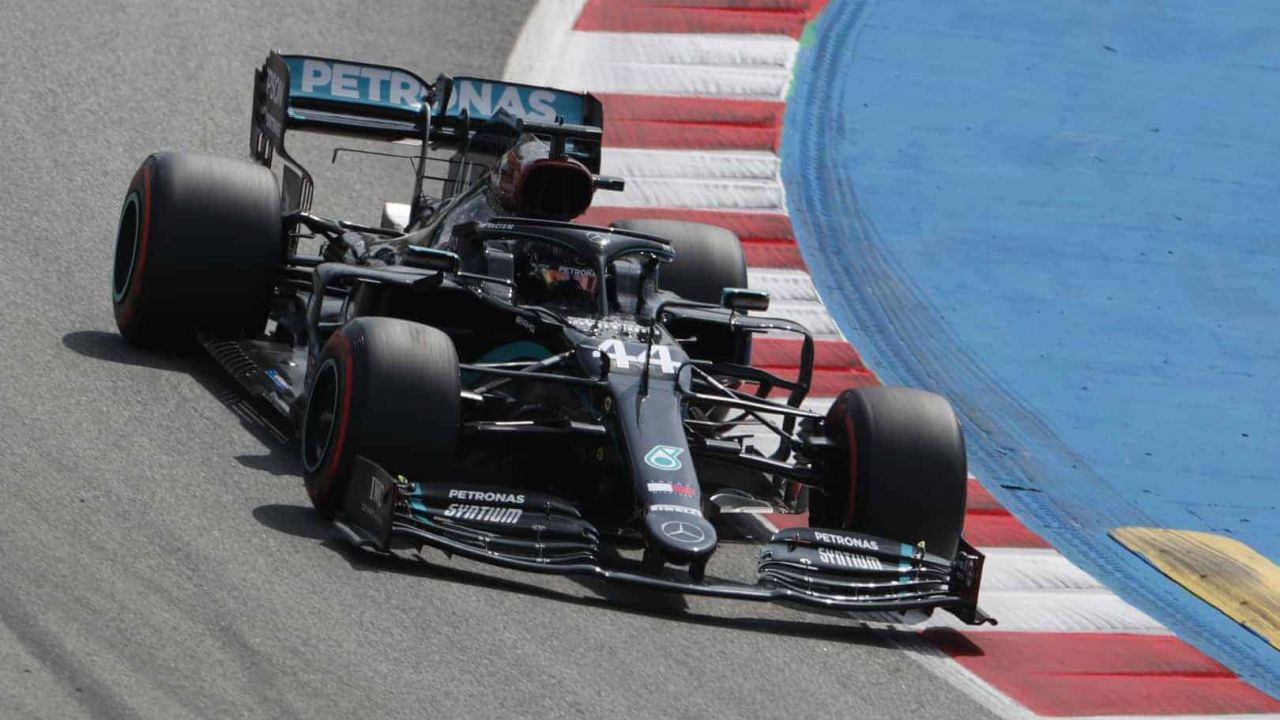 Max Verstappen Best Of The Rest
After eclipsing their more fancied opponents last time out, Red Bull Racing were buoyed once again by hot temperatures in Spain.
While their single lap speed was a bit off the pace of the Mercedes, they managed to close the cap in the long run, which bodes well for another close race on Sunday.
'The car was performing quite well and overall it was a positive day. Over one lap we are clearly still lacking to Mercedes but on the long runs the car felt nice to drive which is of course what is important for the race. We are using the hardest tyre compounds here which is different to last weekend. I would maybe have liked the softer tyres (laughs) but that is not for us to choose, the tyres are manageable and it is pretty hot out there! I expect in Qualifying that Mercedes will still have the edge as they are very fast but who knows in the race. I felt quite good today so let's see if I feel the same on Sunday when it matters,' said Verstappen.