With social media ablaze in recent weeks about the 'boring' state of Formula 1, a Max Verstappen masterclass at the 70th Anniversary Grand Prix has silenced the critics and offered many fans renewed enthusiasm for a season that had been looking like a Mercedes whitewash.
Under a beating sun and rising track temperatures, Verstappen put on a tyre management clinic, even if at times his team would have preferred him to drive more like a 'grandma'.
Verstappen Pushed Mercedes To The Limit
While at times being urged to preserve his tyres, from the cockpit of his red Bull, Verstappen could see the Mercedes tyres struggling, and knew the first stint was his big opportunity to make a statement.
He grasped the opportunity with both hands.
'I didn't see it (the race win) coming but after the first stint it seemed like we were really good on tyres. Of course then there was a question mark over how Mercedes were going to go on the hard tyre. But we had a lot of pace in the car.
'I didn't really have a lot of tyre issues at all. We just kept pushing. An incredible result of course to win here and yeah we just had a great day.
'Everything worked out well: we had the right strategy, everything was running smooth. So of course I'm incredibly happy to win.
'So far we didn't have the opportunity in all the races to push them, and I could see we were pushing them. I tried to put the pressure on, they had to pit and from there onwards I could do my pace and basically build that advantage to the end,' said the jubilant race winner.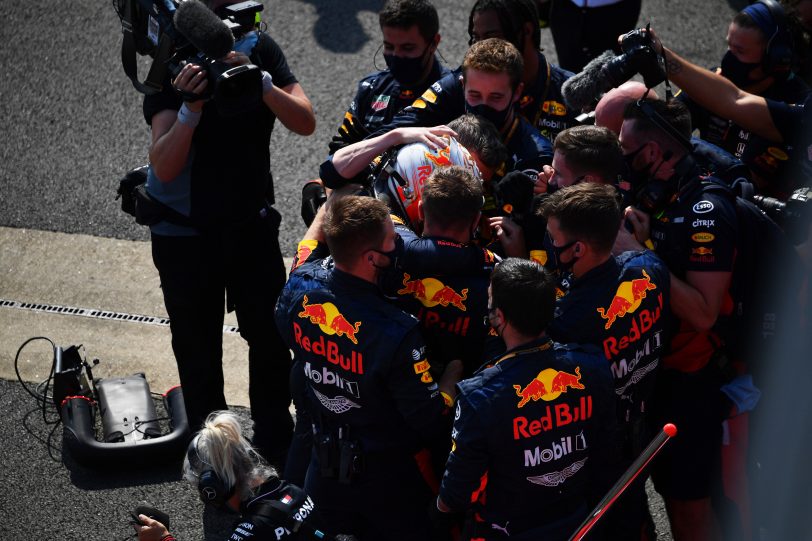 Max Untroubled By Tyre Wear
While the Mercedes were battling tyre blistering from the beginning, Verstappen had no such issues, meaning he was able to push harder, forcing Bottas and Hamilton to pit early.
The hard work paid off for Verstappen, who was then able to manage his tyres and race at his own pace, setting himself up for the win.
'I had a good start first of all, so I was straight away into P3, and that helps.
'Then I knew that the first few laps maybe it would be a bit more difficult to follow, but then I could see both cars in front of me were both having trouble with their tyres, which of course is quite normal when the tyres are so soft.
'I closed the gap and then once they pitted I could pick up my pace and do my own laps, and basically until I pitted it just felt really good.
'I never really had any struggles and I could extend that first stint, which I think was key. My stop was not great, one wheel was a bit slow, so I came out behind Valtteri but then I had the softer compound, so I had a lot more grip, so I got past Valtteri.
'Then the gap stayed at like 2.5 to 3 seconds after that and then of course we pitted together. Then of course there's a question mark of who's going to the fastest to the line. But I think straightaway the car felt good on those tyres again and I never really had any trouble with the tyre today and I think that was the key today.
'From our side, everything was working well with the tyres. I had a good balance in the car, we didn't have any troubles with the tyres.
'With such soft compounds on this track, with high energies, that can make a big difference – because when you look back at last week, when you are a bit more… driving with tyres that we have basically the whole year everywhere where you only do a one stop, and then of course we're still lacking pace.
'Of course I could see the Mercedes cars having a lot of blistering issues. So then you know they are struggling with the tyres. So I think we had a really good day with the tyres and the pace of the car and balance of the car and probably they just struggle on the tyres and then, of course, you can't push,' he said.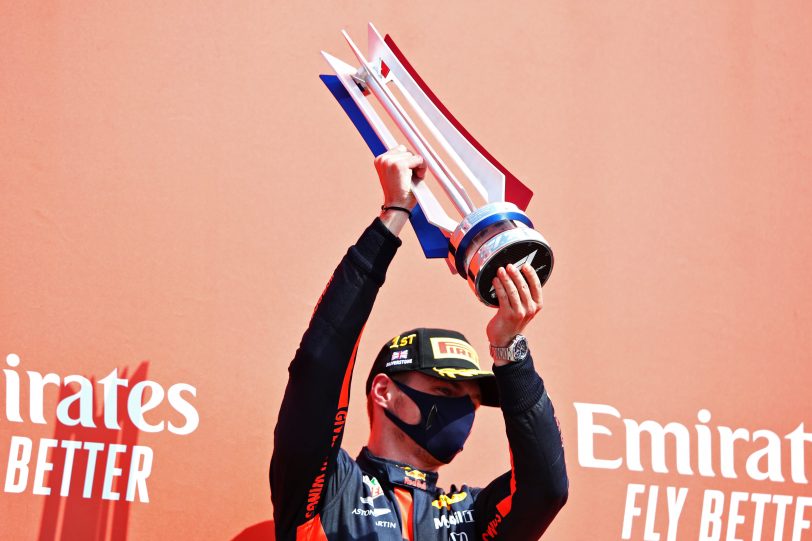 Verstappen Revels In Instigator Role
After being forced to follow behind the Mercedes for the better part of four races, Verstappen revelled in his role as an instigator, ready to pounce as the Mercedes struggled ahead of him.
In a move reminiscent of bygone eras, Verstappen through caution to the wind, pushing and pushing as he sensed the opportunity of a race victory.
'I was already managing but, you know, of course their tyres were like, completely gone. I could see the tyres opening up. It was also very expected with these tyres, especially on high fuel, when the car is very heavy.
'But I didn't just want to sit behind, like I've been doing at the previous races all the time, so once I had the opportunity to put a bit of pressure on, I want to do that. So, I tried.
'I had a big moment once, when I was close to Lewis in Turn 13, because it's really hard to follow, even when I have the grip advantage with these cars – but of course then it was just impossible for them to continue, so they boxed. And that's where my race started.
'But I hate sitting back, especially when you see that the car is actually pretty decent. Sometimes it can be a bit of suicide, killing your tyres, trying to hang on desperately but I don't think that was the case today.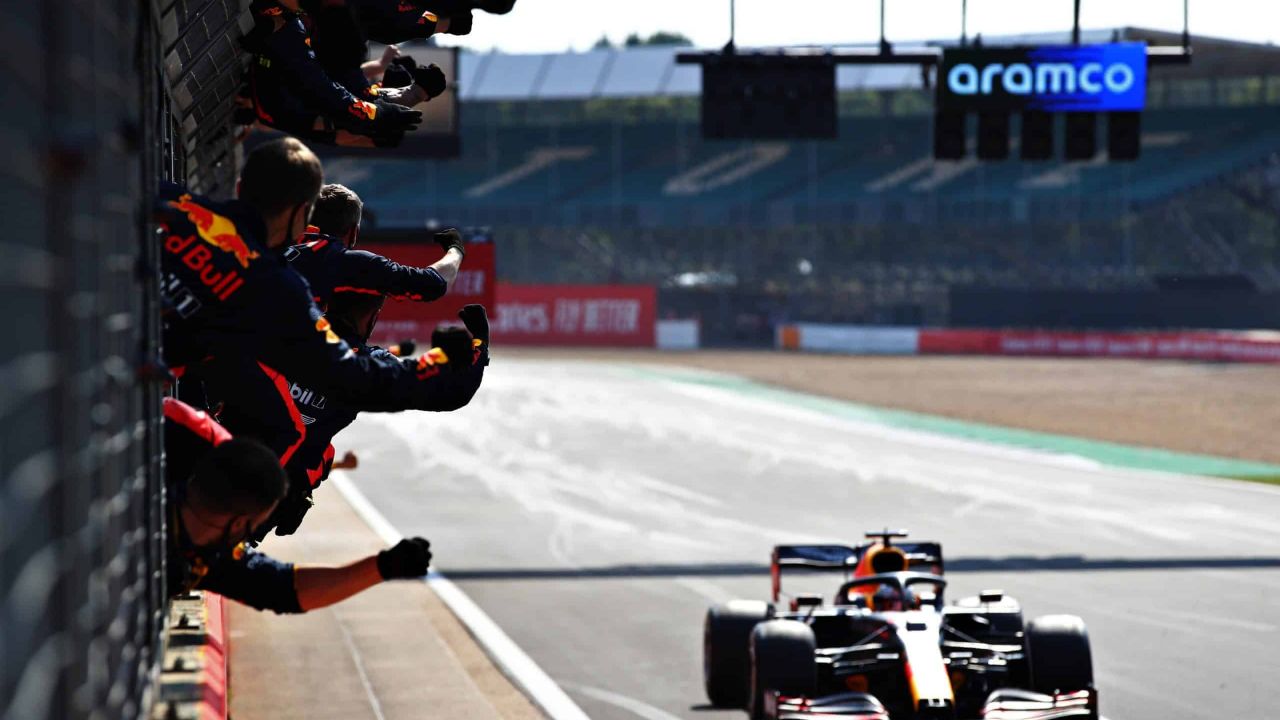 Still A Need To Be Realistic
Despite cruising to a comfortable win at Silverstone, Verstappen cautions there is still a need to be realistic at Barcelona and beyond, where tyre compounds will return to the 'normal' options seen at the beginning of the 2020 Formula 1 season.
'Today we had a good race. Who knows, maybe it's the tyres? We had a good day so we just need to be happy about today but we can also be realistic; we are still lacking pace in qualifying, quite a bit, so we need to solve that first as well and of course we go back to harder tyres in Barcelona.
'Of course we saw last week that on those harder tyres we are still quite a bit off so I don't expect any miracles there.
'I know it's a hard track on tyres but with these hard tyres you can push quite a bit, harder than what we've done today. But yeah, I think in general, it's more about doing a one stop is not very exciting so if you find a way of doing two stops which of course, nice tyres as well. I mean, I hate… I think in general nobody likes managing tyres throughout the race. We want to push, that would be good.
'I think that to fully close that gap will be very hard. I think today we were just very good on tyres and then of course you can push a lot harder on them, especially when we go back to conservative tyres everywhere – because basically most of the tracks we go to we are just doing a one stop – yeah, I think it will be a bit harder for us because then nobody really has blistering that severe, and you don't need to manage as much as we did today. We will see. Like I've said before, let's just enjoy today and then we'll see again in Barcelona where we are,' concluded the Dutchman.
While Red Bull fans and neutrals alike will be dreaming of tight tussles for the remainder of 2020, for now, all eyes turn to Barcelona…
Want to save this information for later?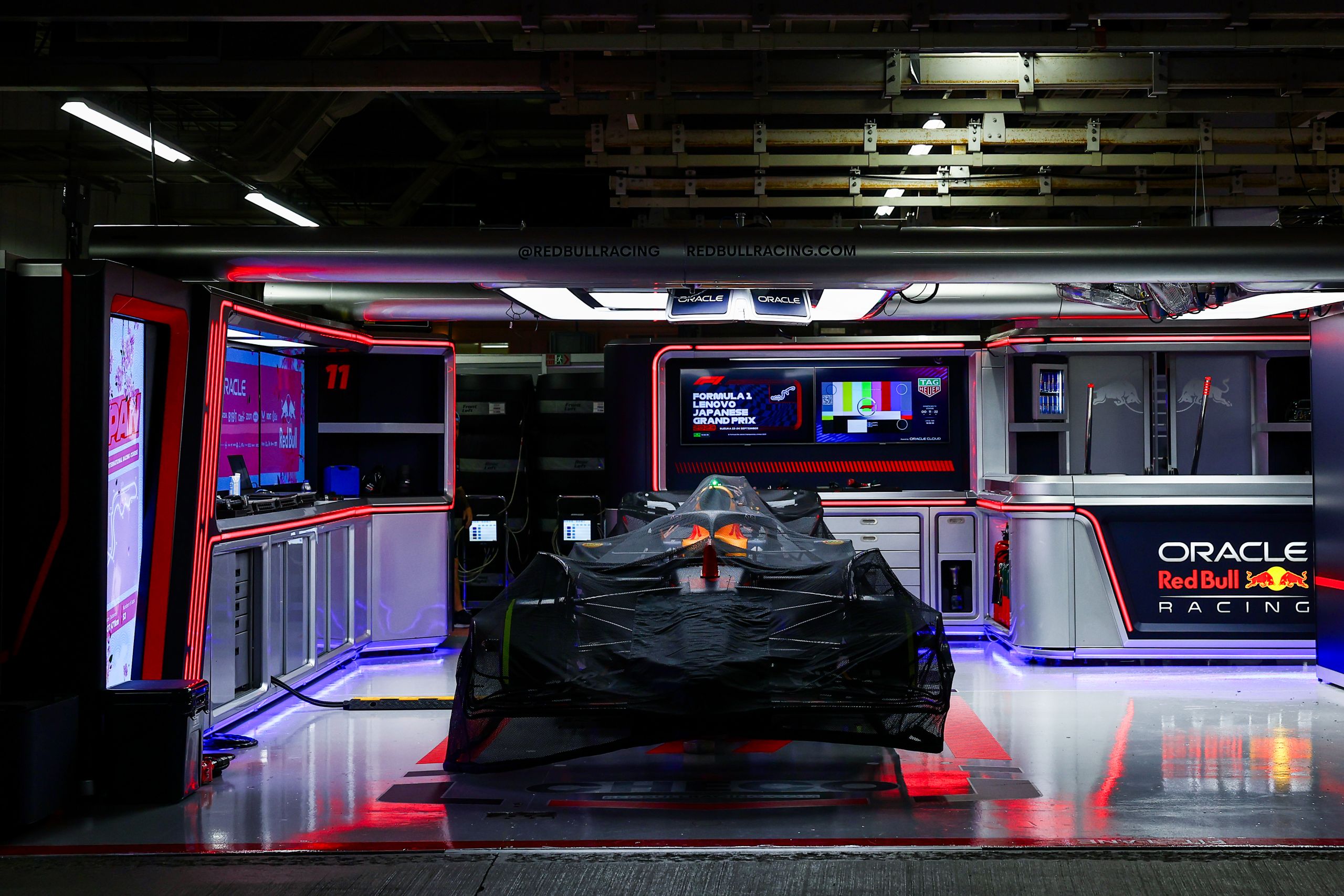 The roar of engines, the blur of speed, and the ...