World Champion Max Verstappen led a Red Bull front-row lockout in Bahrain, as the Dutchman beat teammate Sergio Perez to take a 21st career pole.
Ferrari secured the second row, with Charles Leclerc ahead of Carlos Sainz, while Aston Martin's Fernando Alonso beat both Mercedes to qualify fifth.
"It's been a tough weekend, not finding my rhythm," said the 25-year-old, who added: "Very happy to be on pole, having such a strong car with Checo (Perez) up there as well, it's amazing and I'm looking forward to tomorrow as well."
"I'm very happy to be on pole, it hasn't been the easiest weekend so far as we've been struggling to find the right balance and I've been trying to find my rhythm. Overall, it was quite a good qualifying, we recovered well with the performance. It's great for the whole Team to have a one-two start tomorrow, and to have Checo up there as well is really promising. A lot of things can happen during a race as we all know, but I'm looking forward to seeing what we can do out there on track as a Team."
Fears that Red Bull were solidly clear of the rest were unfounded as the times throughout the three sessions were very close.
However, when push came to shove, only Ferrari were within half a second of the champion team from 2022.
Monegasque Leclerc completed only one lap in Q3, with the Ferrari team opting to save a set of soft tyres for race day on Sunday.
2023 Bahrain Grand Prix Qualifying Results
Red Bull in control but not comfortable
While it was the outcome that many expected, with Verstappen on pole position, the challengers were much closer than feared following testing.
Spaniard Alonso had topped FP2 and FP3 and again seemed in the hunt for pole, but Ferrari finally showed their true pace, although it wasn't enough to topple Red Bull.
The concerning news for Ferrari, Aston Martin, and Mercedes, is that both Red Bull drivers feel their race car is much better than in qualifying.
Perez called the car "compromised" for qualifying, and the longer runs through testing suggested the RB19 would be the car to beat in race format.
"When you miss pole position by a tenth of a second you always think there is a bit more you could have given, that is only a braking zone or something. It was really close out there today, look at the competition from Q2 and Q3, if you didn't get a perfect lap then you were P5. We made some compromises in qualifying for tomorrow's race and hopefully that will pay off so we can have a very strong race car. I am more comfortable with the car; the rear end of this car is a bit more planted, so I am able to work with it a little better so that's a positive for me. I think Ferrari will be in the mix for the race, along with Aston Martin and Mercedes. We hadn't seen this kind of pace from Ferrari until today, so I think they have been hiding quite a bit. If Charles was to do his final run, he would have been in with a shot for pole position. I think managing the tyre degradation will be crucial tomorrow and it will be really important for us to concentrate on our own race," said Perez.
Leclerc's own admission for Ferrari's race pace indicates Red Bull could pull away on Sunday: "In the race run, we have a bit of a weakness," the 25-year-old said after the session.
The 2022 championship runner-up did say that having an extra set of soft tyres would "help" with the strategy on Sunday, an area Ferrari were found lacking last year.
Alonso a threat, but satisfied with fifth
After topping FP2 and FP3, it seemed that the two-time champion was a potential threat for a shock pole.
The Spaniard was able to match the times of the Red Bull's and Ferrari's throughout the session but a pole challenge was not forthcoming in the end.
However, the team and Alonso will be pleased with their performance, with both cars in the top eight as Lance Stroll, who returned from a wrist injury this weekend, finished eighth fastest.
A year ago, Aston Martin were struggling to escape Q1, with a car that had many issues holding it back. Now the team from Silverstone are set to challenge for a podium finish in the opening round.
Mercedes adrift but in better shape than 2022
Many had expected, even hoped, Mercedes would be able to return to the front of the grid this season.
The W14 is an improvement on 2022's W13, with the bouncing and porpoising issues largely eliminated, but the Silver Arrows still found themselves more than six-tenths off pole.
Seven-time world champion Lewis Hamilton had said through Friday that the Brackley-based team were "a long way" behind Red Bull and while they were behind, the difference was not as dire as it could have been.
Through Q1 and Q2, Mercedes had shown quite well against their rivals.
But come Q3, with only a single run, Mercedes found themselves beaten by Alonso's Aston Martin, with George Russell ahead of Hamilton.
Mercedes Team Principal Toto Wolff said the gap was "not ridiculous" but the team were still not happy with where they were.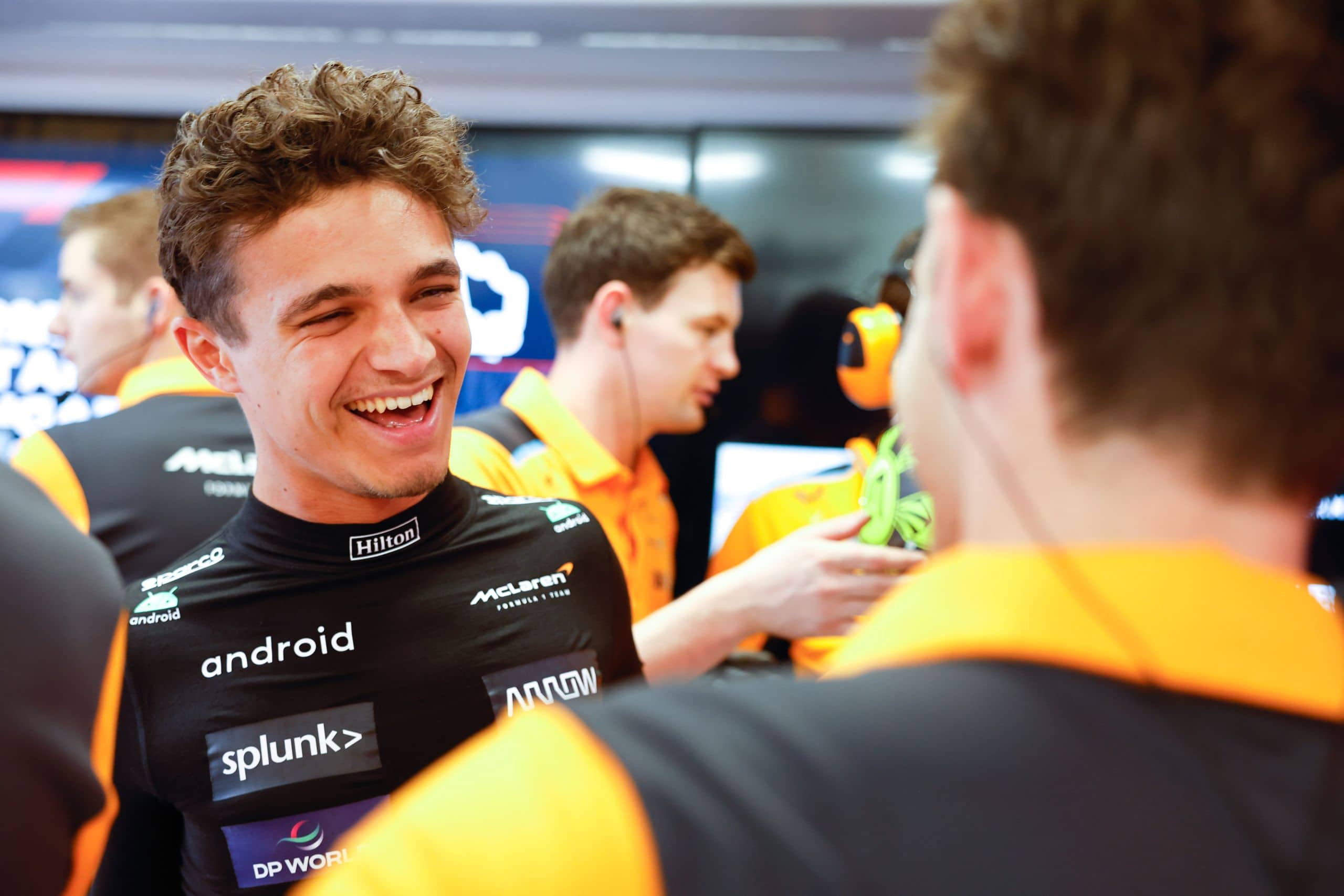 In the most recent times, Zak Brown, the top boss ...