Defending world champion Max Verstappen took pole position for the 2023 Canadian Grand Prix in a wet/dry/wet qualifying session in Montreal, his third in a row this season.
The Red Bull driver navigated the weather and multiple red flags to bag his 25th career pole position.
Verstappen, who took pole and the win in Canada last year, said: "Yesterday wasn't fantastic so we made a few changes to the car, I do think the car improved to drive.
"It was super slippery out there but we made all the right calls so of course very happy to be on pole here. Maybe it's dry tomorrow, but we have a good race car."
"We made the right calls at the right time today. It was very important to get the communication right with the Team, to really keep on top of things as the weather was changing by the minute, we were clear with what we wanted to do. It was good that I could really push the car, despite the conditions on track. I like this track and in the wet it's even more challenging. It's difficult to say what's going to happen tomorrow, I felt quite good on the long runs this morning so hopefully we will have good pace. It's a long race, a lot of things can happen so we just need to be on top of things."
Haas' Nico Hulkenberg secured a front-row start after a lap delivered moments before a red flag in Q3 and secured by a downpour as the cars returned to the circuit.
Verstappen looks set to extend his 53-point championship lead over teammate Sergio Perez after the Mexican failed to make Q3 for the third race in a row.
Aston Martin's Fernando Alonso will line up third ahead of the two Mercedes drivers, who had concerns over their performance in the wet as the W14 takes longer to heat up its tyres.
Seven-time world champion Lewis Hamilton out-qualified George Russell for only the third time in 2023.
Ferrari had a miserable day, with Charles Leclerc 11th and Carlos Sainz 8th – who also has a trip to the stewards for impeding other drivers.
Verstappen in charge as Perez falters again
Dutchman Verstappen looked hardly troubled, despite the conditions.
His Red Bull car was able to fire up the intermediate Pirelli tyre and deliver devastatingly quick lap times and was regularly the first driver out on track when sessions began, or restarted, as was the case in Q1.
On his first lap in Q3, which wasn't his fastest lap of the session – that was unseen by the TV feed – the 25-year-old was pushing hard, with a couple of slides in the middle sector, which he masterfully saved.
"I like driving in the wet," Verstappen said after taking his fifth pole of the year, and looks firmly on course for a third consecutive world title.
On the other side of the garage, it was another heavy blow to Perez's rapidly fading title hopes, as he could only qualify 12th.
In a Q2 session where most teams and drivers, aside from Williams and Alex Albon, failed to see the opportunity for slicks at the start of Q2.
Red Bull and Perez were one of two major casualties as a result of missing the window for a slick tyre run – while Albon topped the session ahead of Verstappen.
Perez ended up switching back to intermediates in a last-ditch attempt to rescue his qualifying session, as rain began to fall once again on the track.
But even though the Mexican was behind the wheel of the all-conquering RB19, he was unable to progress, leaving Verstappen with an open goal to all but end the hopes of his only serious title rival.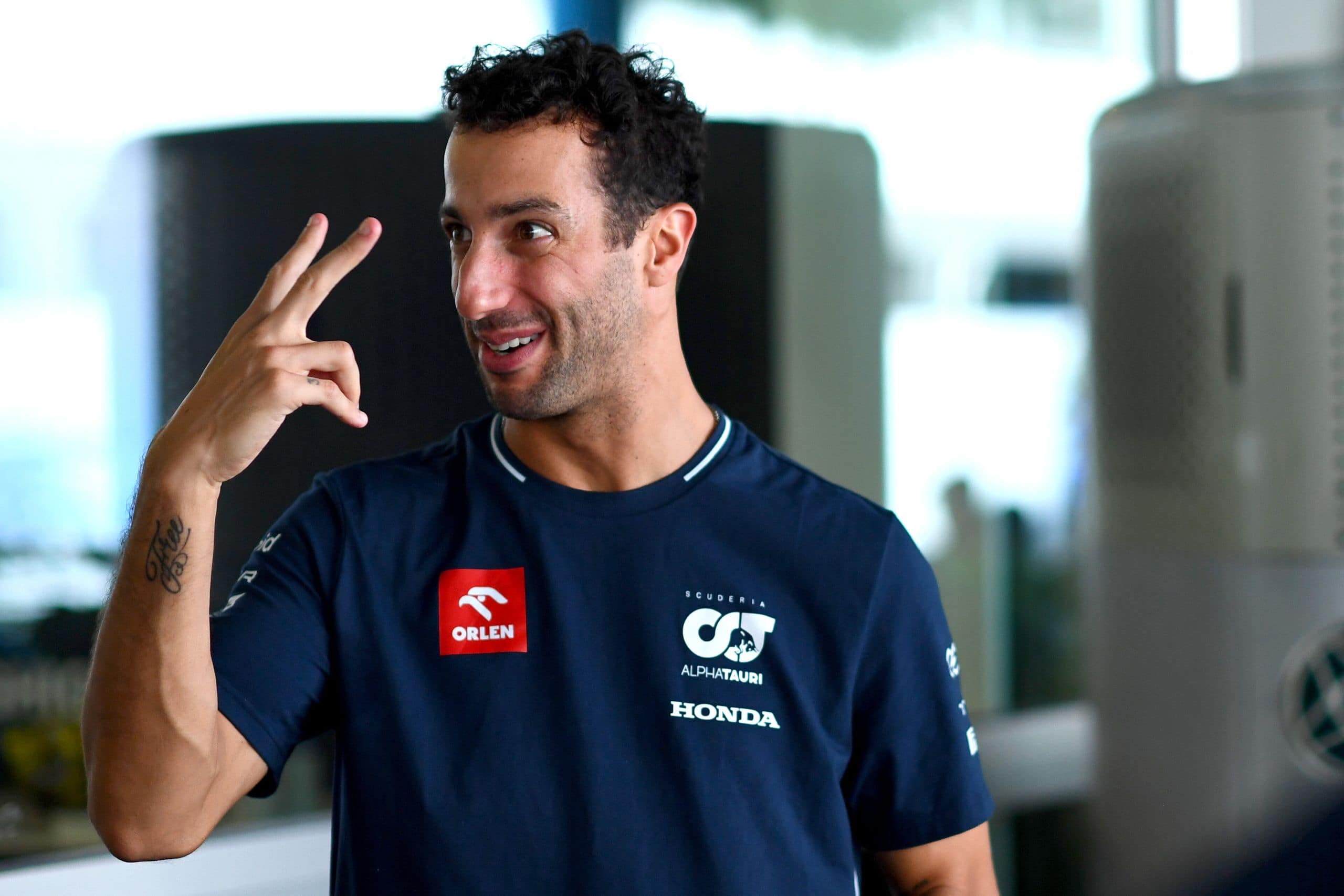 Daniel Ricciardo could miss up to two more grands prix, ...