Max Verstappen's dominant 2023 F1 season continued at Spa, with the two-time World Champion winning the Sprint Race by a comfortable six-second margin over McLaren's Oscar Piastri, the Australian claiming his first podium in F1.
Rounding out the podium was Alpine's Pierre Gasly, the Frenchman giving his team something to smile about after a recent horror stretch that saw team boss Otmar Szafnauer relieved of his duties.
Further back, Lewis Hamilton finished in P4, however, he was given a five-second penalty for touching wheels with Sergio Perez, which relegated him to a seventh-place finish.
Comeback kid Daniel Ricciardo was on for a points finish, but in the closing laps he was passed by George Russell and Estaban Ocon, so narrowly missed out on his first point since his return to racing.
Max Verstappen – 1st
"It wasn't a straightforward race today, we made the safer call with the pit stop because there was a lot of risk in pitting straight away, I opted to stay out for another lap. After that, as soon as I came out on the intermediates, I could see that we had a lot of pace, it was just a matter of time. The weather of course was challenging today, it was okay from my position, but I understand that the people behind me were still struggling to see. There are some improvements to be made with the visibility, but I think race control did the smart thing today, they took some time to analyse everything and that was wise. At the moment, it looks like our car is fast on the wet and the dry so I'm pretty chilled and looking forward to the race tomorrow."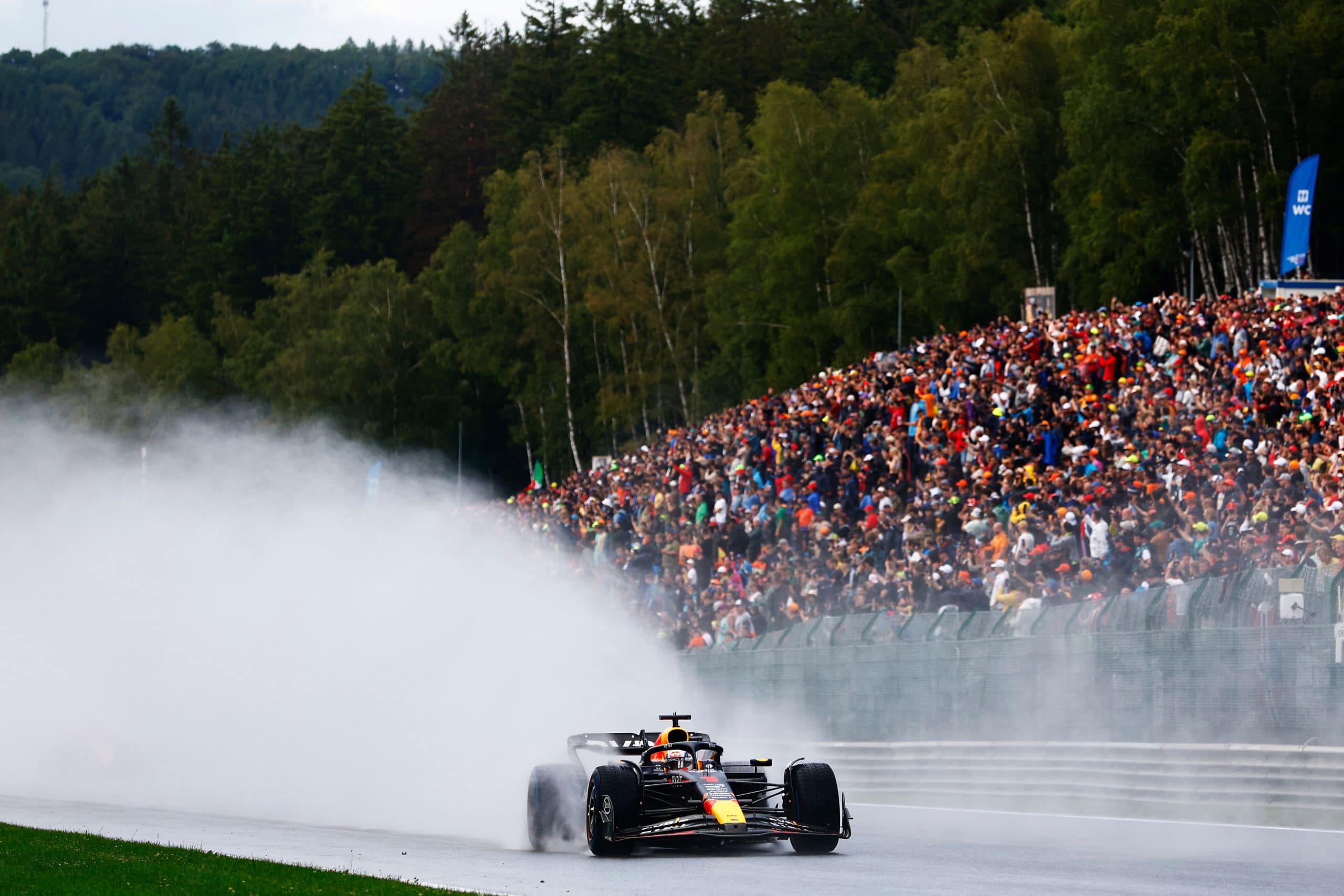 Oscar Piastri – 2nd
"Very, very happy, we tried our best today and scored valuable top three points. We boxed when the Safety Car came in and led for a few laps, but Max was able to pass me shortly after the restart. It's nice to be up there in P2. I think our pace was really strong, so full credit to the team again. The last three weekends have been pretty special, compared to where we were earlier in the year, so, I can't thank the team enough for the car. We've still got a little bit of work to do to continue working towards the top, but it's a lot nicer to be up there and to lead my first laps in F1 was a day I won't forget."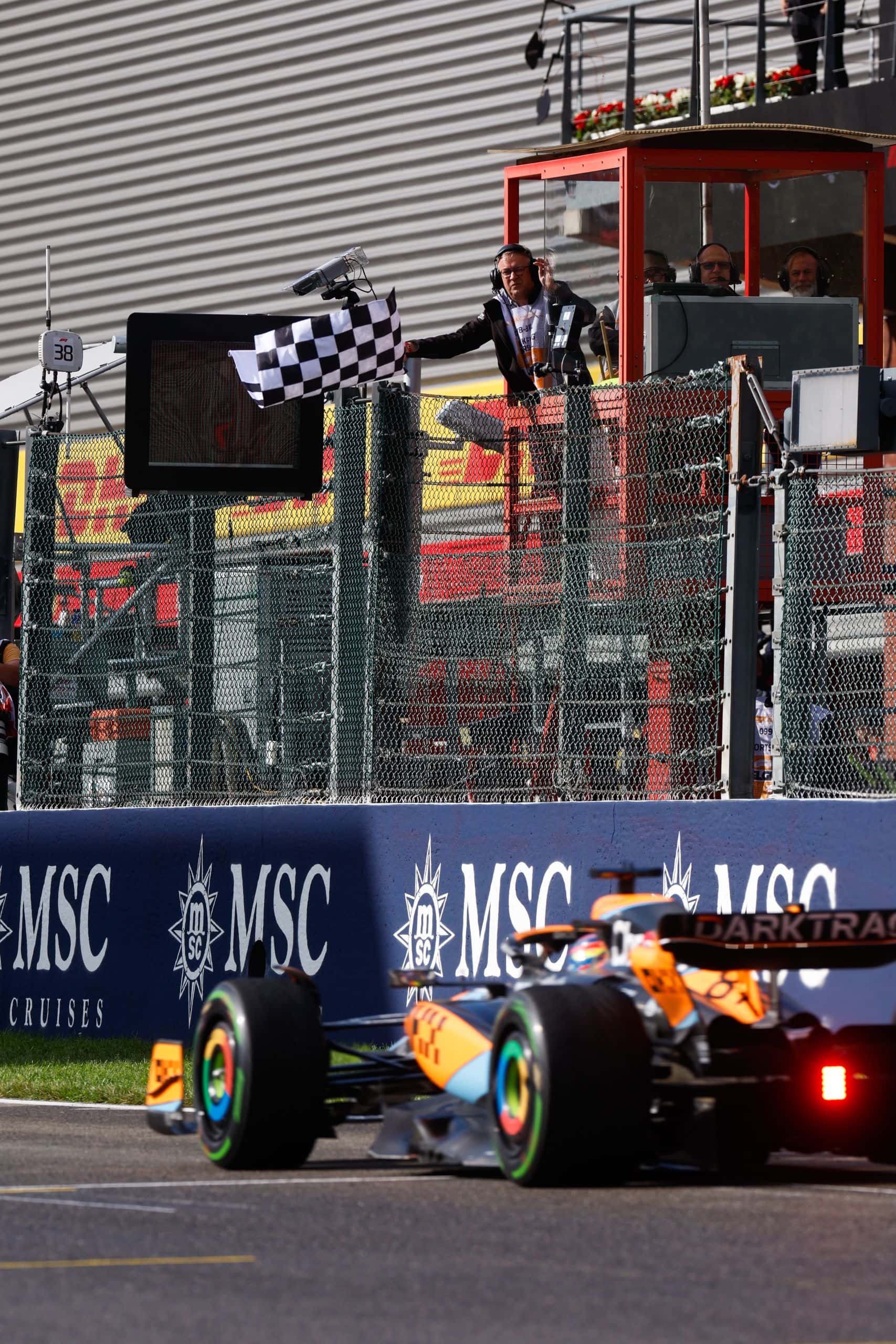 Pierre Gasly – 3rd
"I'm so happy for the entire team today, this one is for everyone trackside and at the factories in Viry and Enstone. For me, it's very special to achieve third place here in Spa-Francorchamps with all its history and personal moments that are clearly close to my heart. We took some risks in Sprint Qualifying this morning and it paid off as we ended in sixth place. Then, it was down to a well-executed pit-stop to switch to Intermediates which meant we jumped a number of positions and put ourselves in contention for the top three. It was not easy to hold off Sergio [Perez] and then Lewis [Hamilton] but we did it and I'm so pleased. Tomorrow our focus is on the main race where we know it will be tough starting from twelfth but we can take some confidence into it and hopefully we can come away with another strong result."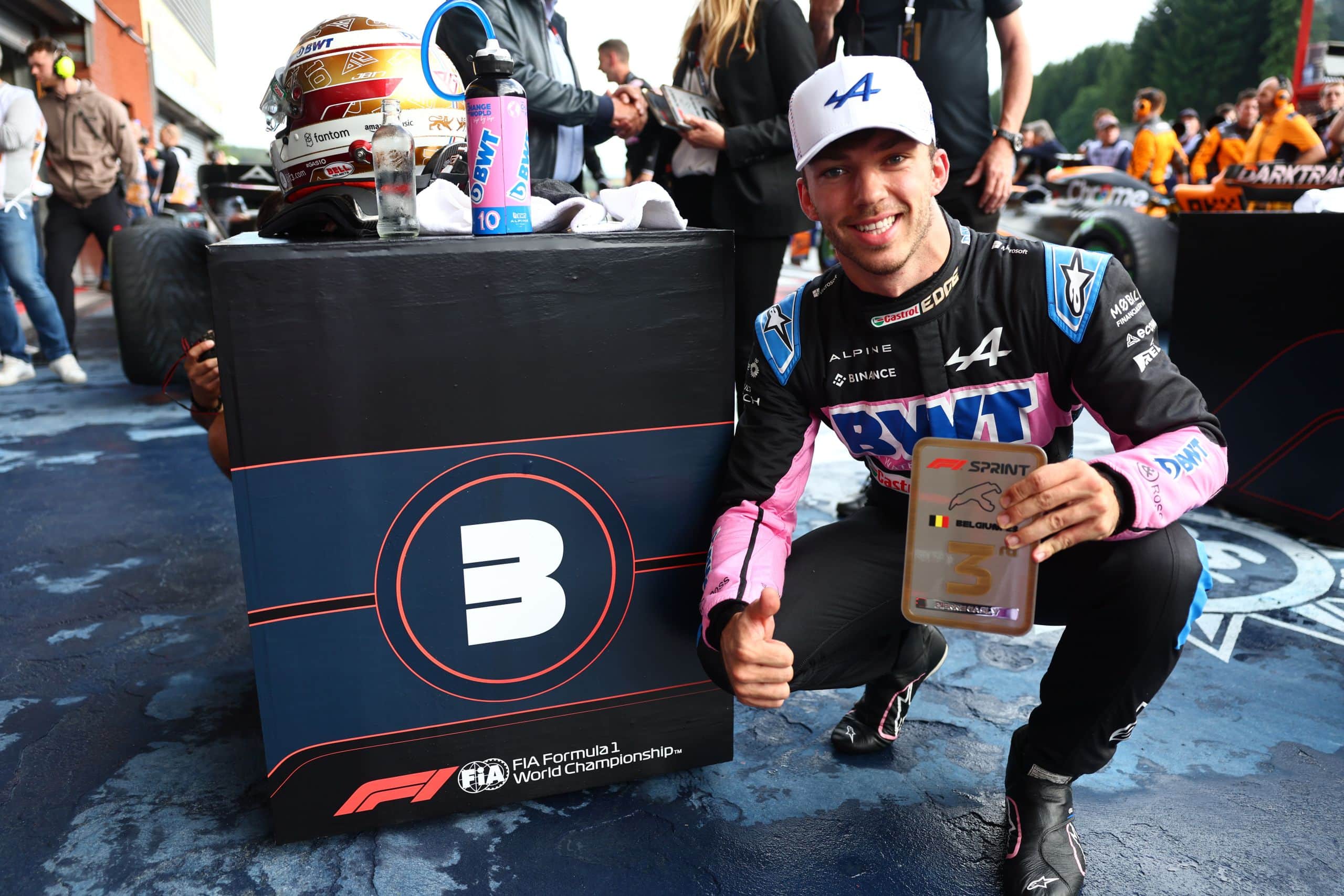 Lewis Hamilton – 7th
"The conditions were very tricky out there and we're all trying our best. I think the contact with Perez was a racing incident. He went wide and was slow through turn 14 and I got a great exit – I was more than half-a-car alongside him and we ended up just coming together. Naturally it wasn't intentional, but I got a penalty for it. Ultimately, it doesn't make a huge difference. The difference between fourth and seventh in a Sprint where you don't get a lot of points means it's not punishing.
"The positives are that our pace has been good. Today in the Sprint Shootout, we would have been fighting for the front-row without the issues on our final lap. We would have been right up there battling with Max, but it wasn't meant to be. We now start third tomorrow and I hope I'll be able to fight with the Ferraris and Perez."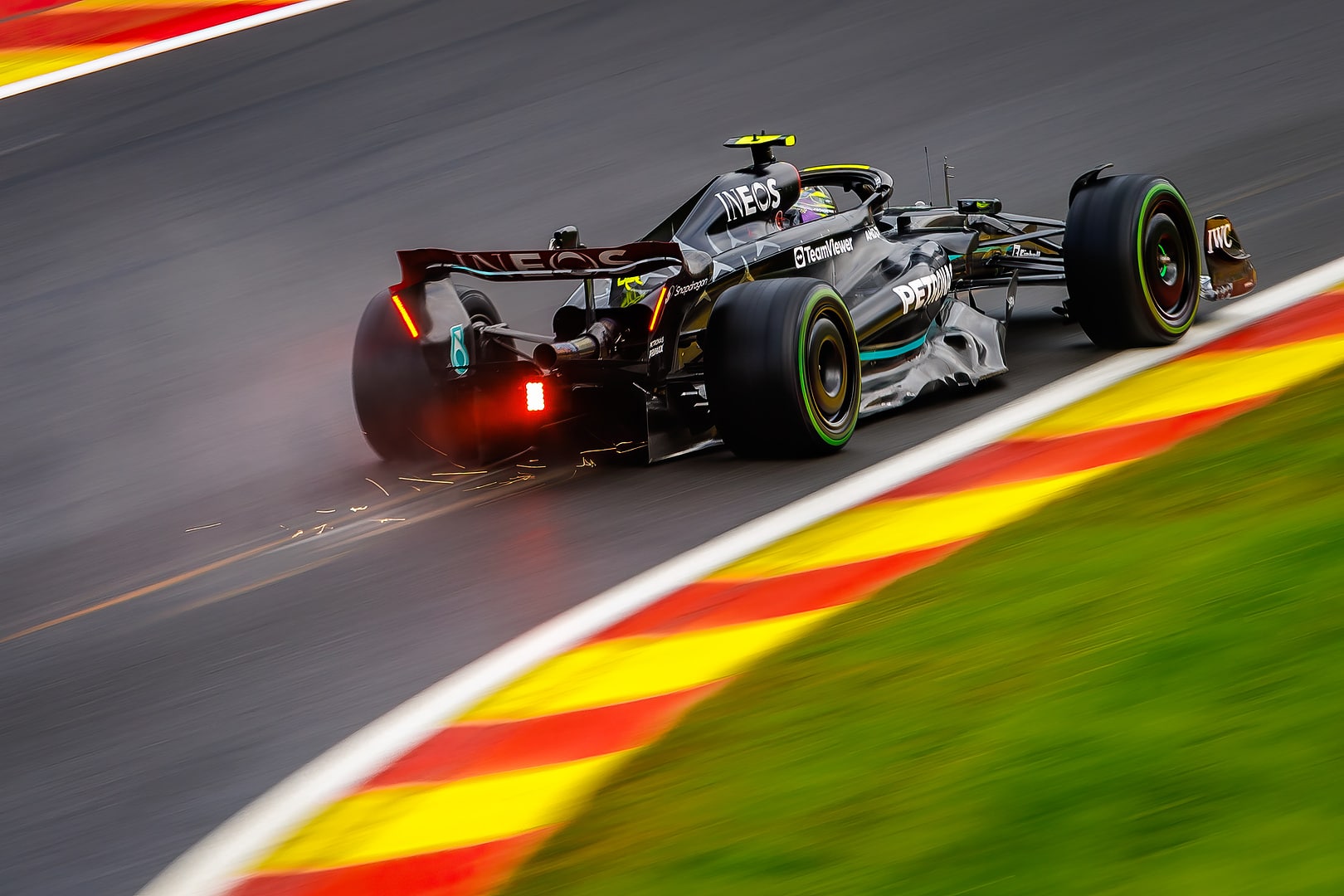 Daniel Ricciardo – 10th
"The conditions during Sprint qualifying were fairly similar to yesterday. After yesterday, I felt there was more I could improve on in the corners, and after today I got a little more out of them and feel I've made another step forward. It's my first Sprint qualifying with these shorter sessions, so I think it's about timing and knowing when to go. In the end, we were the first on track, maybe that hurt us a little with the time, and everyone else was able to improve. It's not like we expected to have a solid SQ3 car, so maybe our qualifying result isn't too far off our true pace anyway. All in all, I feel progress has been made, so I'm happy with that.
"At the beginning of the Sprint race, we were able to hold the pace and I thought it was good, but as the track dried and it came to the last three laps, I could feel the tyres struggling and the car getting slower. I knew I was P9, and I could still see the Ferrari and Lando (Norris) in the McLaren ahead. They pulled away in the second sector, but I was hanging on in the straights and keeping them in sight. I saw Perez go off, but in the end, I was losing the car quite a lot, and I was overtaken by Russell and Ocon before the chequered flag. After the race, everyone's tyres looked pretty beat up, but we have to understand why we dropped off more than others. It would've been nice to score a point, but I'm glad to see the chequered flag because I don't know how much longer the tyres could've kept me on the track."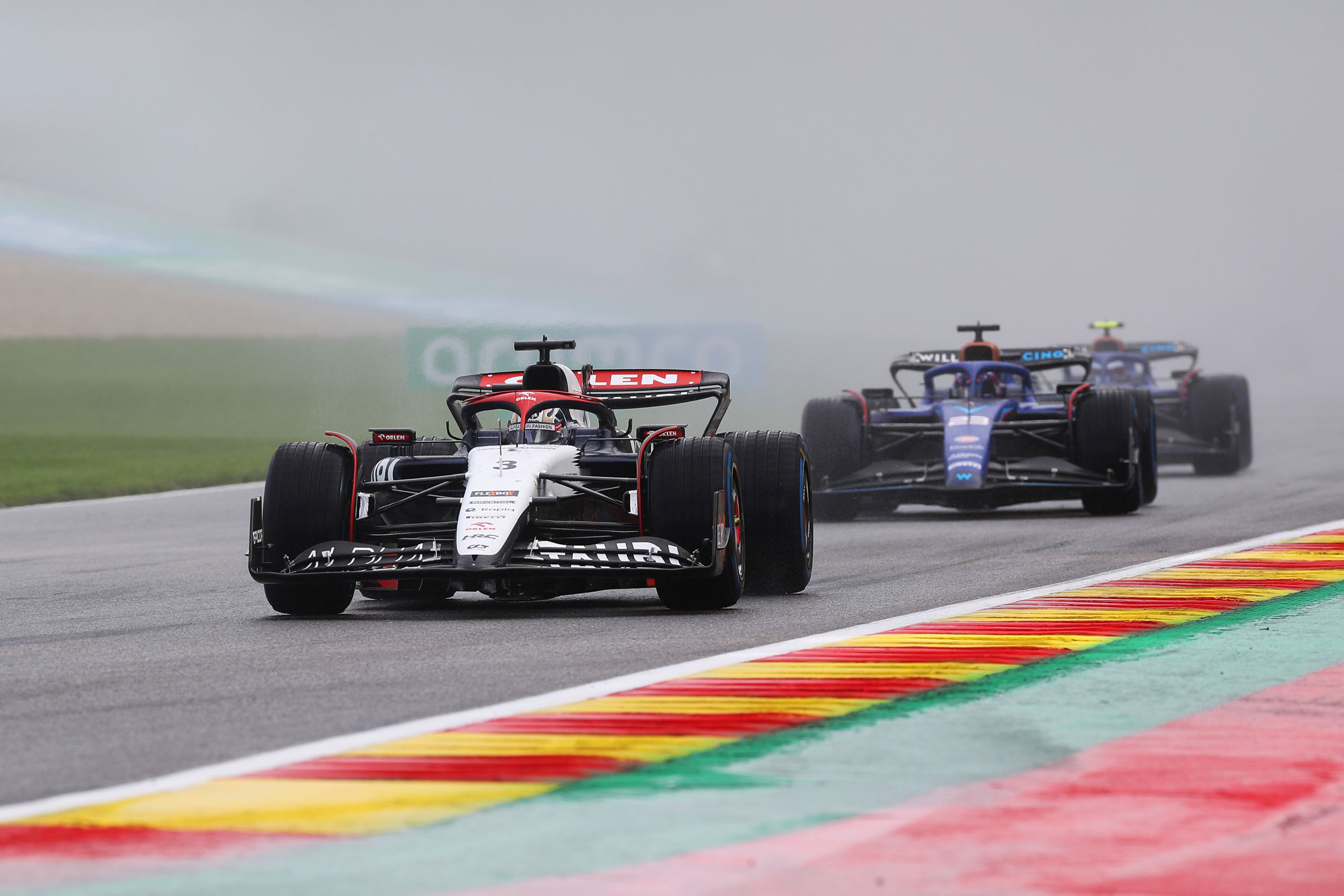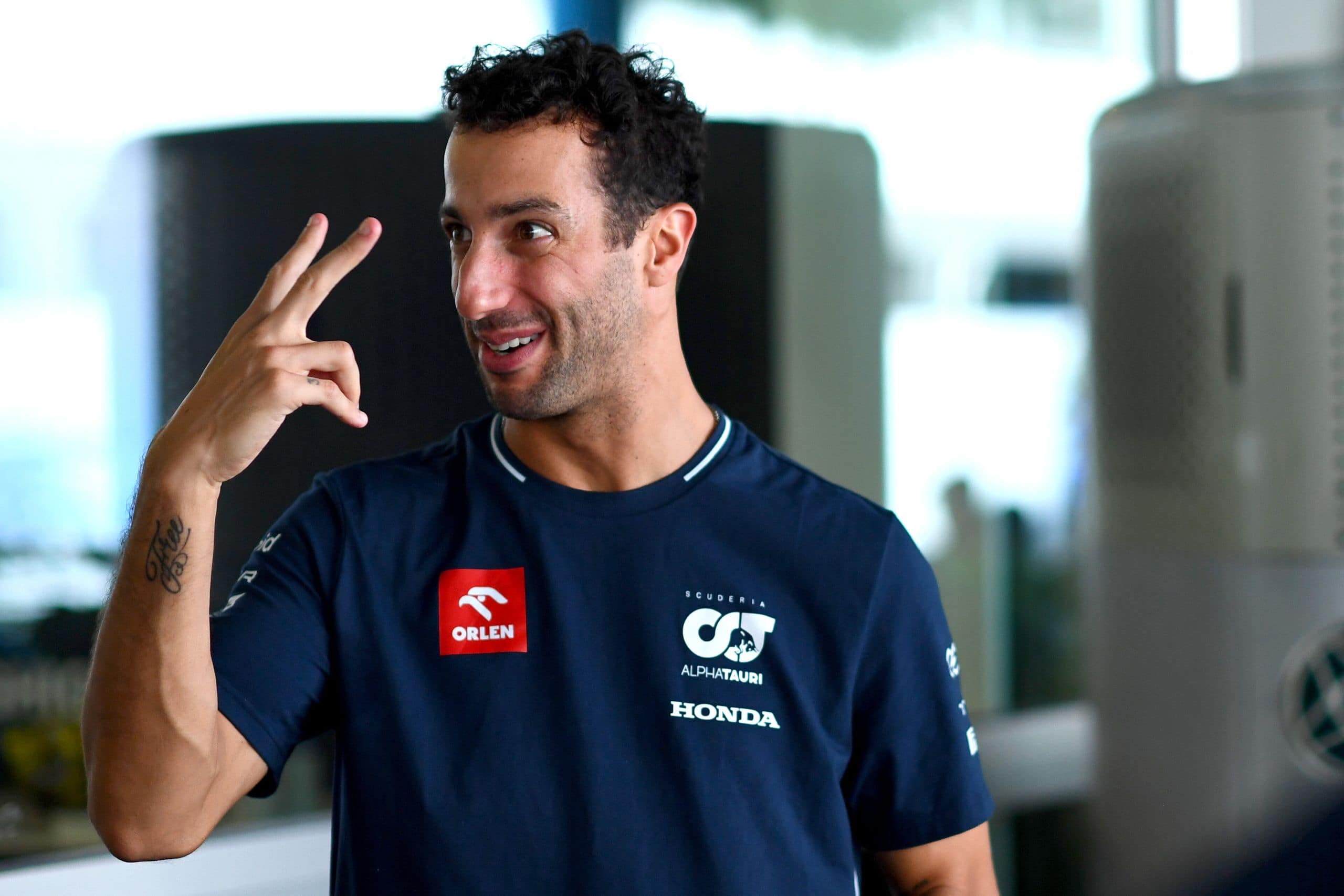 Daniel Ricciardo could miss up to two more grands prix, ...