Two-time World Champion Max Verstappen was relatively pleased with how the opening practice session of the 2023 FORMULA 1 season went, but feels there are improvements to be found both in his car and his own performance ahead of Saturday's qualifying session.
Max Verstappen
"It was a difficult start to the day. In FP1 we couldn't get the balance right, which was a bit odd as we didn't experience this in testing. In FP2, the short run laps weren't too bad and the car felt a bit more connected and with the long runs, the pace was good. Overall the car isn't too bad in the long runs. From FP1 to FP2 we went in the right direction, I just need to find my rhythm again. The Aston Martins are looking competitive, you could see that already from testing. There's still a bit more work to do, we know we have a competitive car, it's just about putting it all the pieces together."
First Practice Session: 1:33.375, Position: 3, Laps: 21
Second Practice Session: 1:31.076, Position: 2, Laps: 24
Sergio Perez
"It was quite tricky out there, the temperature from morning to afternoon changes quite a lot so the only representative session was this evening. We have some work to do over one lap and that should automatically put us in better shape for the long run. We explored the car a bit today and generally we have a good idea on how to set-up for tomorrow. I think everything is close at the top, certainly Aston Martin and Ferrari look strong, and I think it is going to go down to who puts the best lap together in qualifying and who has the better race pace on Sunday."
First Practice Session: 1:32.758, Position: 1, Laps: 21
Second Practice Session: 1:31.078, Position: 3, Laps: 26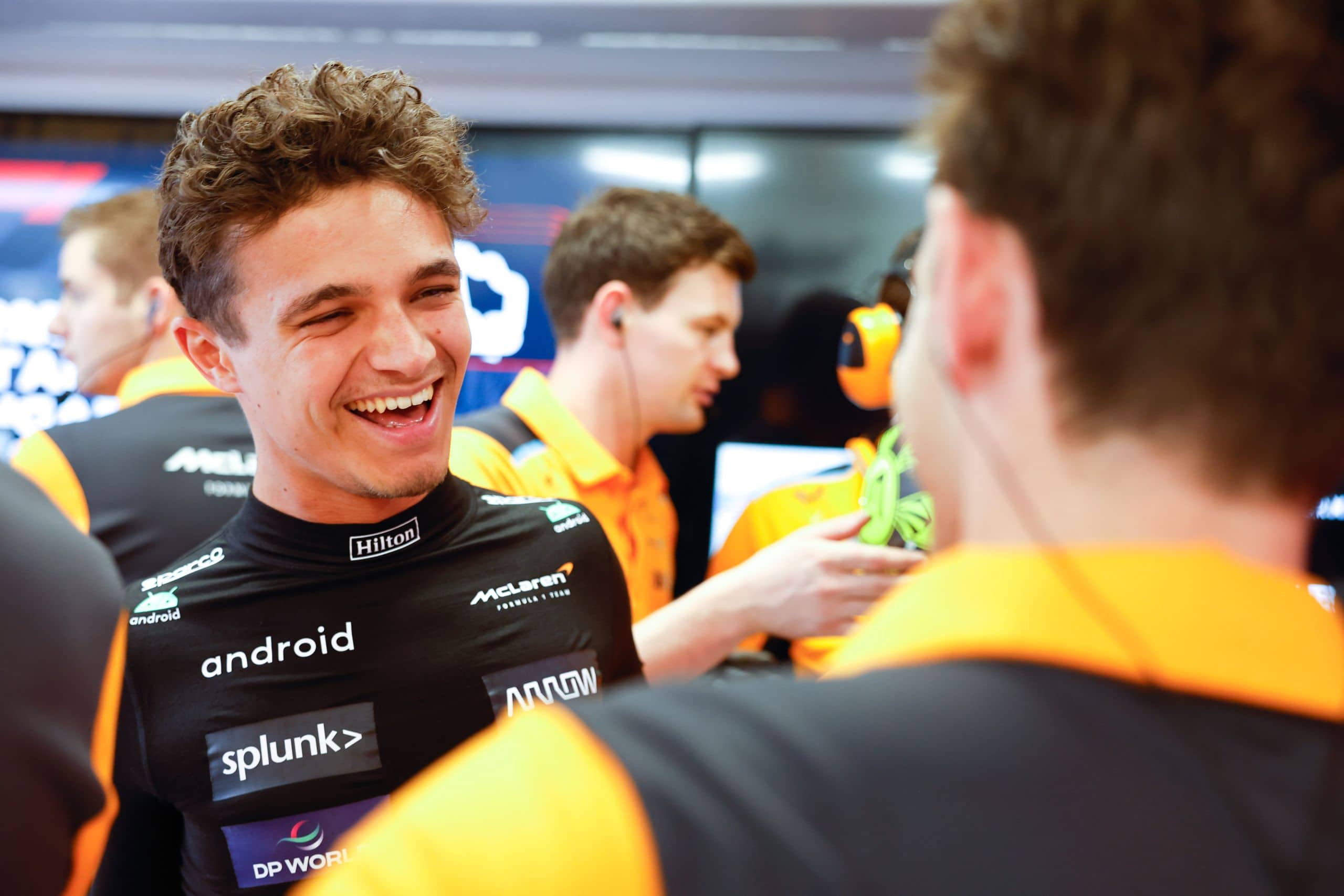 In the most recent times, Zak Brown, the top boss ...