Max Verstappen has scored a Grand Chelem, the third of his career, by dominating the 2023 Spanish Grand Prix from lights to flag.
A Grand Chelem, or Grand Slam in F1, occurs when a driver sets the fastest time in all three practice sessions, takes pole in qualifying, then wins the race on Sunday – something Verstappen did with ease – as the two-time World Champion extended his lead in the standings to 53 points over his teammate Sergio Perez.
Max Verstappen
"To win here again feels incredible. It's a massive pleasure to drive a car like this. It was important to try and keep the lead into turn one, it was quite tight. From there onwards it was about managing the tyres, I was able to create a big gap. We went on to the hards but I didn't seem to have much grip, I was sliding around quite a lot, the pace was okay but I couldn't create more of a gap, so we switched to softs and then I just needed to bring it home. We've had another strong weekend and that's of course what I like to see for the Team, hopefully we can keep this up throughout the year."
Sergio Perez
"I am disappointed with today, we have ultimately paid the price for a bad qualifying. We did have a good strategy but, looking at where we started from, there was only so much that we could do. I think P3 was possible but, if we wanted more points, then I would have had to take more risks on lap one and potentially compromise my race. George went really deep on that first lap, gaining a lot of positions but we took it easier to ensure we had more of a clean start. Then we got stuck behind the Aston Martin and Fernando was quite hard to pass, so it meant I couldn't progress through the field as quickly as we would have liked. This weekend, in general, has been a step back and we weren't quite there, but there are plenty of things we can do better. All in all, we brought home twelve points today and I think, looking forward, Canada should be a strong race for us. Everything is pretty close right now so that will be an interesting one."
Christian Horner
"Another great performance from Max. The start was strong, he had to be firm but fair with Carlos into the first turn and from there he managed the race really well. We ran all three compounds today and he had the pace to cover whatever was going on behind him finishing with a 24 second gap by the end of the race. Max was totally in control. But it's not just Max, the whole Team is operating at an elite level. We have a phenomenal car, we have two great drivers and we are continuing to evolve and become more polished. It was a good recovery from Checo, especially the second part of the race and I think that will give him a lot more confidence. He had a difficult Monaco, a difficult qualifying but a better Sunday. Looking at the gap between the two drivers, the pressure is off now and we know what Checo is capable of. I'm sure he will re-find that form from the early races in the near future."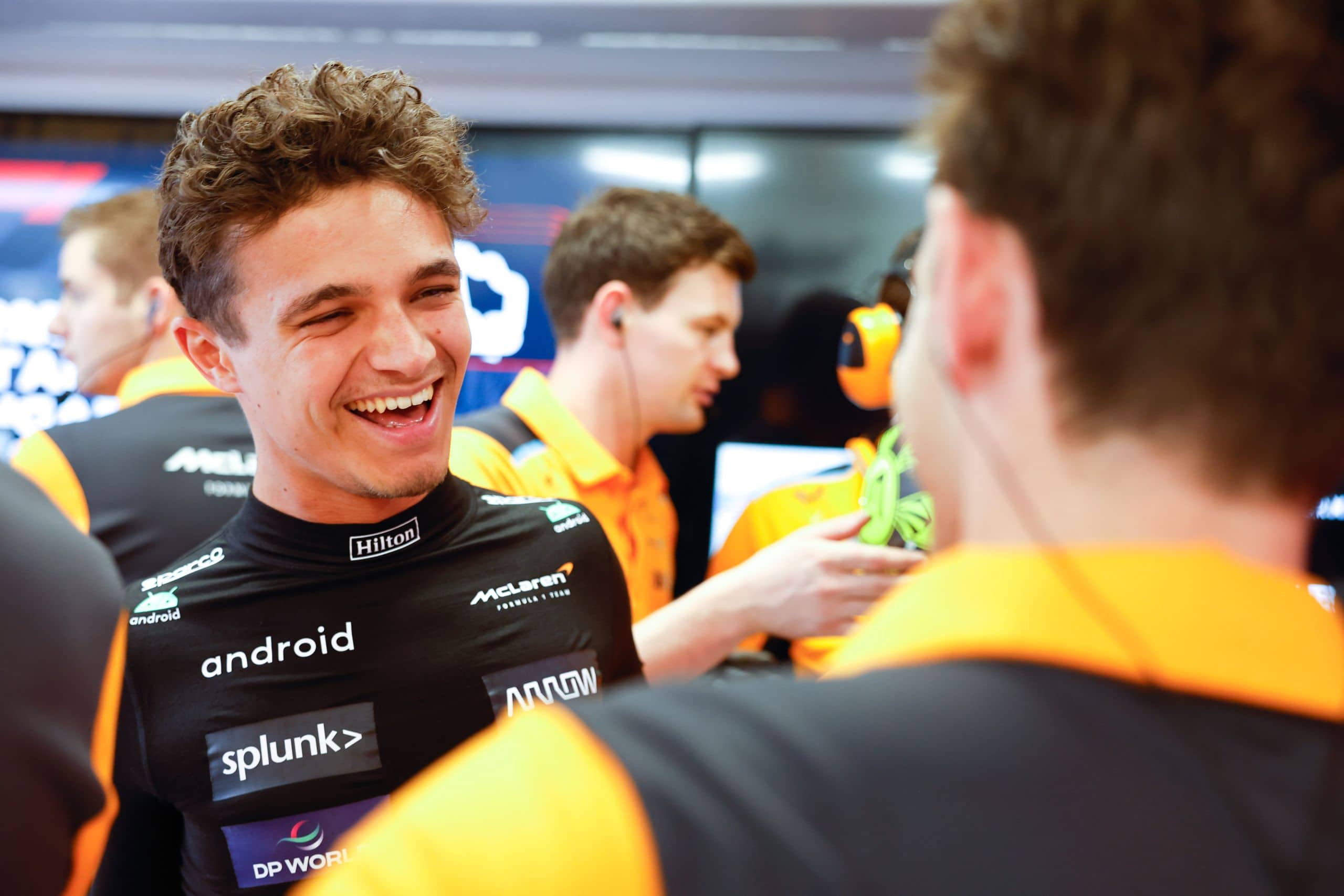 In the most recent times, Zak Brown, the top boss ...