He was on pole at the last race at the Le Castellet-bound French Grand Prix. He started the 2021 season by taking pole at the Sakhir-bound Bahrain Grand Prix. And he's on pole now for the eighth race of the season at the 2021 Styrian Grand Prix. Increasingly becoming a thorn in the path of Mercedes' king Lewis Hamilton, Max Verstappen is surely holding the 2021 season in his grasp and tightening his fist with each passing race.
An action-packed Q1 dominated by Max Verstappen
Fiercely quick in nearly every single lap on a hot Saturday afternoon, Max Verstappen clocked a ballsy 1:03:841 and secured the sixth career pole in a young and growing career, beating Valtteri Bottas by barely a tenth of a second, the Finn due to start behind Sergio Perez (P5) following a three-place grid drop for dangerous driving in the pits earlier.
"It is of course a great result to take the Team's first pole position at our home track and I feel very good about that. We made a big step forward in qualifying this year and although the car has been competitive and pretty easy to set-up all weekend we still made some good changes for qualifying. From my side, the first lap in Q3 felt pretty good. Around here you don't have many corners but it is actually quite hard to nail the lap because of the braking up to Turn 3 and 4 where it is easy to lose a tenth if you make a tiny mistake. When I started driving in F1 this was always one of the tracks that I felt good at and as there aren't many corners the driver can make a big difference, which I like. Some tracks are pretty straight forward on how you take corners but here there are a few options for that which makes it more enjoyable. I expect it will be super tight again tomorrow. We know Mercedes have a strong race car and they are pretty good on the tyres so it will be very close, which I think is also good for the fans and the way everyone likes it," said Verstappen.
But make no mistake, the Finn was roaring his way as he set a 1:04: 035 and beat teammate Lewis Hamilton, who took third but as a result of Bottas' penalty, shall begin second on the grid on Sunday
Lando Norris, meanwhile, drew home a very fine P4 in qualifying for the Styrian GP, pushing hard as he could all afternoon as he placed his McLaren on fourth, trailing Max Verstappen by only two-tenths of a second. But as a result of his bravery and commitment, shall begin from third on the grid and come race day, may even challenge Hamilton for the track position.
Perez, originally fifth, would be a tad bit disappointed for having not extracted the maximum out of the car, when teammate Verstappen was pushing it hard all the way, the Mexican ending up three-tenths behind the celebrated Dutch driver.
Meanwhile, Alpha Tauri's Pierre Gasly, who looked in ominous touch and even beat Max Verstappen in the opening stints of Q2, topping the score sheets carried great qualifying form once again and bagged a sixth in qualifying. He would finish nearly four-tenths behind the pole sitter of Red Bull.
Down in P7 was Charles Leclerc of Ferrari, who was on the podium in the 2020 curtain raiser at Austria, the very venue of the current Grand Prix. Though, in hindsight, Leclerc salvaged some pride for Ferrari by making it to Q3 when Sainz, who got knocked out in Q2, didn't really get into a formidable position struggling with his SF 70H, going wide into Turn 9 and finding himself nosediving for a strong grid position from that point onwards.
Yuki Tsunoda, meanwhile, who's not really been in the greatest of forms, of late, made it to a respectable eighth for Alpha Tauri, thus ensuring both Italian cars made it to the final qualifying round amid the serene Styrian Alps.
Next in line was Fernando Alonso of Alpine Racing, whose incredible ninth spoiled all the hard work for Williams' George Russell, who for a moment or two, delivered a very strong P10, before finding himself knocked out to make to further to Q3.
Tenth place on the grid belonged to Lance Stroll of Aston Martin, who was easily the quicker of the two cars, Vettel failing to make it to Q2.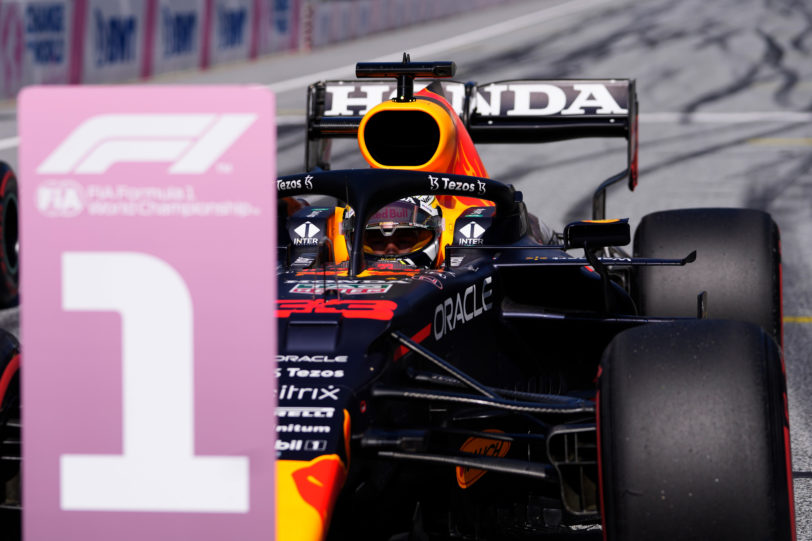 Who got knocked out in Q2?
George Russell, one of the finest young finds of F1 was imperious and determined to make it to Q3 but when Fernando Alonso blitzed his last flying lap in Q2, the young Briton found himself pushed further down to eleventh, which, truth be told, isn't the worst position on the grid.
In so doing, the man linked with a future Mercedes seat, beat Carlos Sainz Jr., set to begin from twelfth on the grid. But surely on race-day, using the superior pace of his Ferrari and all that experience, the Spaniard would definitely fancy his chances to break into the top ten the earliest he can.
Daniel Ricciardo, meanwhile, was one of the biggest disappointments at the qualifying battle at the Styrian GP, the smiling Australian managing a lowly thirteenth, unable to get the hang of the McLaren MCL 35M the way Sainz struggled for grips and balance in front of a visibly superior show by Leclerc.
Though, the Australian did just enough to beat Vettel, due to start from fourteenth on the grid, right ahead of the Alfa Romeo of Antonio Giovinazzi.
The Italian Jesus, meanwhile, did well enough to position himself into Q2, beating Kimi Raikkonen, his teammate and favorite F1 driver in the process yet again. Though, for race-day, Giovinazzi will be determined to push hard and get the maximum out of a car that clearly lacks breathtaking pace much like an Alpha Tauri and Alpine. Remember it was this very venue, when two years back in the day, Giovonazzi bagged an impressive P10 and opened his account in the sport.
The usual backmarkers of Q3
In delivering a very fine qualifying performance, given he's usually further down the order, Canadian driver Nicholas Latifi gathered a P16, improving on his eighteenth from the last year at the very venue.
Esteban Ocon, unable to get to grips with a track where he has anything but excelled in the past managed a seventeenth, his performance labeled a 'shocker,' by Sky's Martin Brundle.
Down in eighteenth was Kimi Raikkonen in the other Alfa Romeo, another hapless run for the sport's most experienced driver, his string of woeful qualifying sessions continuing well into Round 8 of the current season.
And Haas' Mick Schumacher pipped teammate Nikita Mazepin to complete the entire grid.
But the key question for the main-race would be whether Hamilton, without a win in the last three Grands Prix, can challenge Max Verstappen for a win. Should he be able to do so, it would be Hamilton's second win at the venue in the last run, in 2020.
Though Verstappen, clearly aware of the fact that he begins the race with a clear view out in front as well as the positive momentum (considering the win at France) wouldn't want to put a foot wrong at Red Bull's home race.
So who will prevail in the next few hours?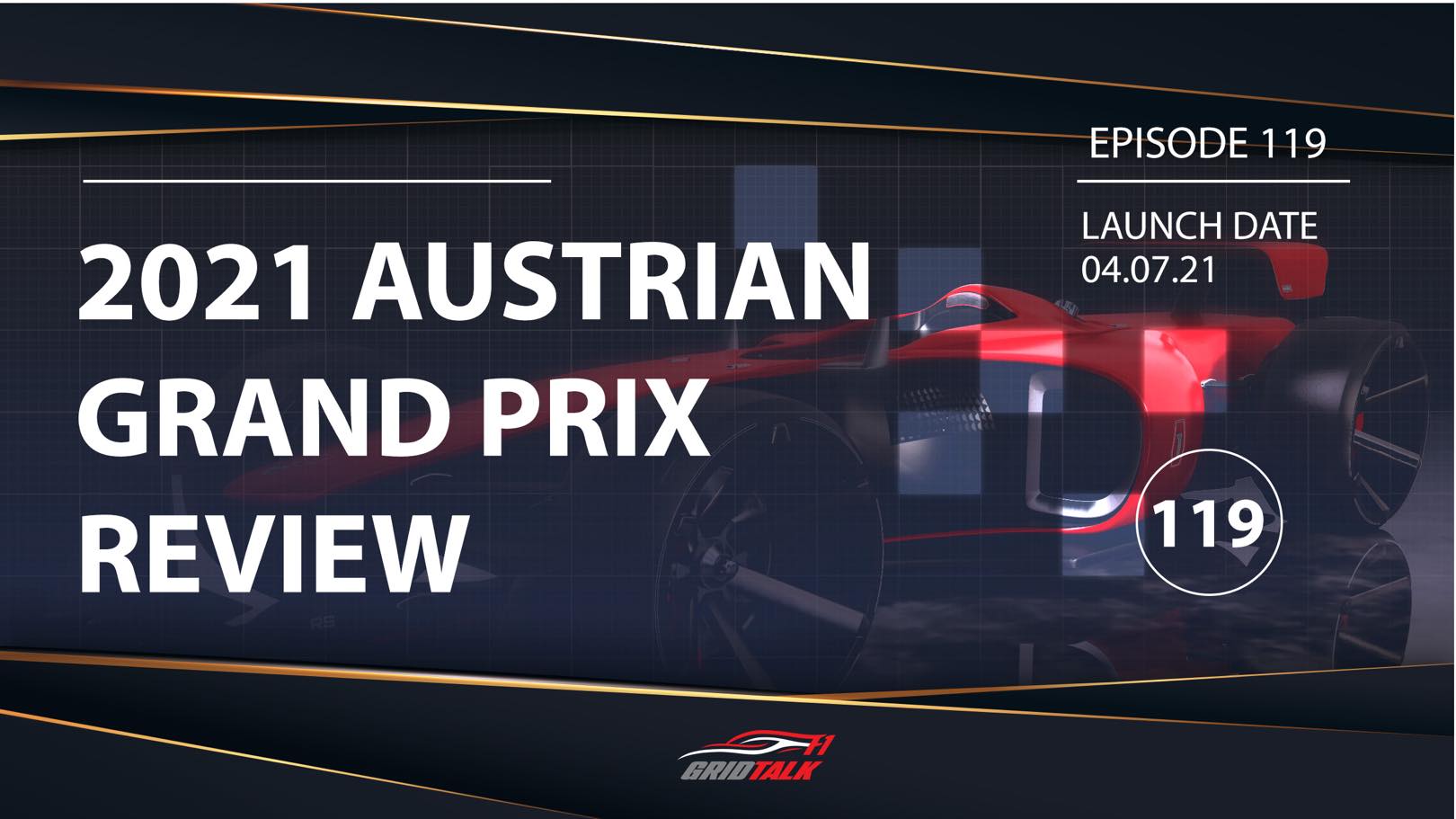 Welcome to Episode 119 of our Formula 1 podcast, Grid ...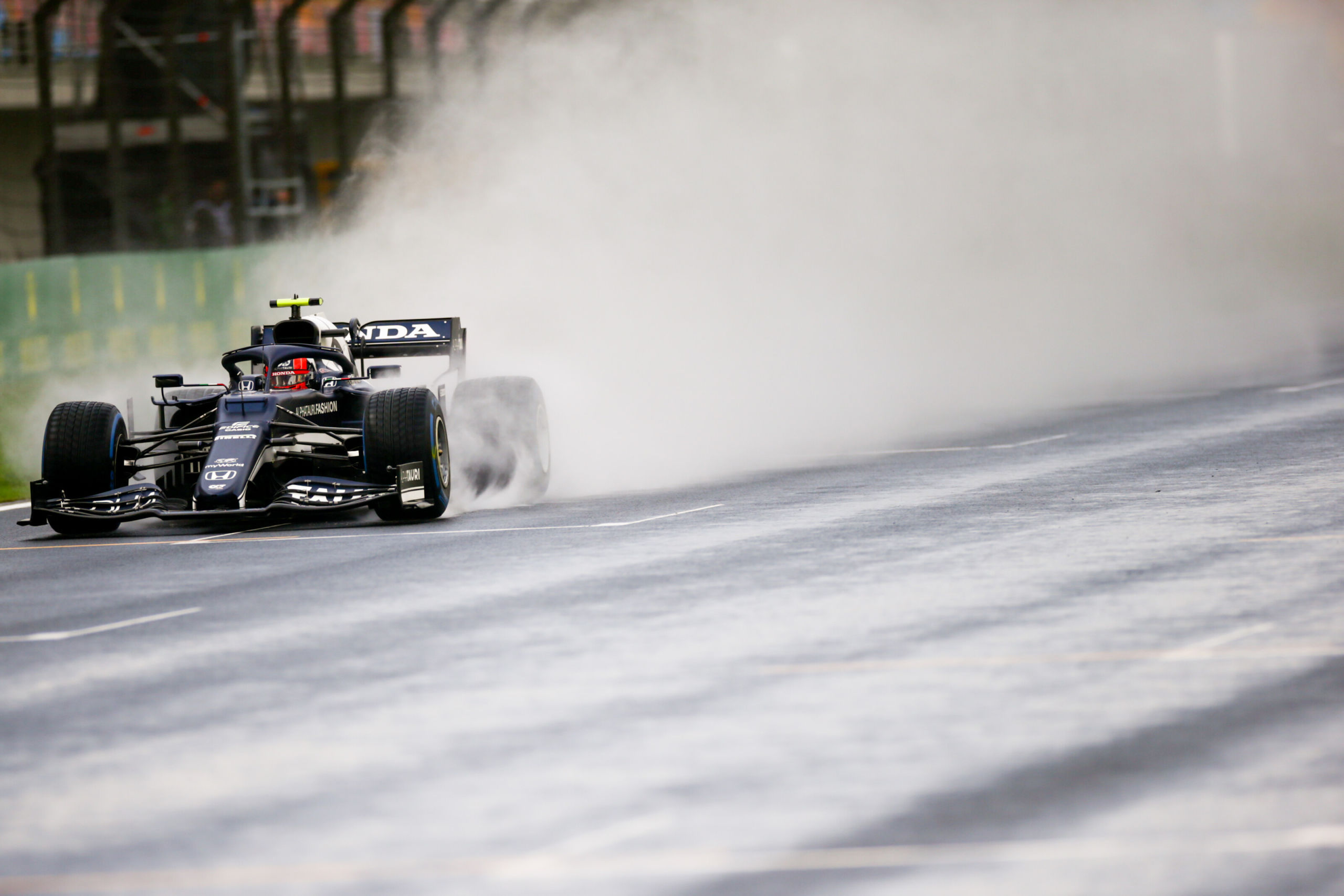 Pierre Gasly isn't the most popular driver on the grid. ...