World Champion Max Verstappen took his first pole position in Australia after teammate Sergio Perez failed to set a lap time and will start last.
Verstappen beat Mercedes' George Russell by just over two-tenths of a second, with eight-time Melbourne pole-sitter Lewis Hamilton in third.
Perez, who won the last race in Saudi Arabia, opened the door for Mercedes to reach the front row after beaching his Red Bull in the gravel trap at Turn 3, following a lock-up on his first lap of Qualifying.
"Today was a day to forget. We have a technical issue that we're trying to get to the bottom of, we had the same issue this morning and we thought we fixed it, but as soon as I hit the braking zone it was clear we hadn't. It's very unfortunate what happened today but together as a team, we'll do our best to fix it ahead of tomorrow's race. On a track that is hard to overtake, it will be tough, but I will do what I can to get some good points for the team and work hard to get us into a good position," said Perez.
After scoring his 23rd career pole, Verstappen said: "I think the last run was very good, the whole weekend has been tough to get the tyres in the right window. Very happy to be on pole, already looking forward to tomorrow.
"I think we have a good race car but it is tricky on the tyres, so going to be an interesting race for sure."
"Overall, it was a pretty good qualifying. It's been tough this weekend to get the tyres in a good window to push straight away, but it all worked out in Q3 and the last run was good. I'm very happy with the lap and to be on pole position here in Australia. I'm looking forward to tomorrow, it's going to be an interesting race that's for sure. We need a clean start, and after that, hopefully we can do a good job. I've been on the podium here before but this time I want to be on a different step." the Dutchman added.
Mercedes surprised everyone as they were the closest contenders to Red Bull, Hamilton calling the performance "totally unexpected" as the Silver Arrows beat the Aston Martin of Fernando Alonso, who qualified fourth.
Carlos Sainz was fifth for Ferrari, more than half a second off the Red Bull pace, while teammate Charles Leclerc, who took pole around Albert Park in 2022, was more than seven-tenths of a second off the pole time.
The top ten was completed by Lance Stroll (sixth), Alex Albon (eighth), Pierre Gasly (ninth) and Nico Hulkenberg (10th).
Climate produces exciting session throughout
This qualifying session was thrilling from first moment to last, thanks to the conditions in Melbourne.
With cooler temperatures and the threat of rain, cars were on track for much of each session throughout the qualifying hour, as the drivers required multiple laps to build enough tyre temperature to get the best from the Pirelli rubber.
The stoppage for Perez' incident in Q1 put some pressure on the drivers who had to set a lap time at that point, although all drivers did set a time, which meant the traffic towards the end of Q1 was causing problems.
One of the victim's was hometown hero Oscar Piastri, who missed out on a Q2 place by 0.065s, with Nyck De Vries for AlphaTauri scraping through.
Q2 was much the same, with drivers completing several laps, in a fashion that was reminiscent of a wet qualifying session, where staying on track is crucial.
As a result of cars being on track most of the session, the timing standings were shuffling around constantly, putting pressure on all drivers to nail every lap.
Traffic again was an issue, catching out Alpine's Esteban Ocon, who qualified 11th and was beaten by teammate Pierre Gasly.
Q3 continued the exciting action, with Mercedes delivering a surprise, with Hamilton at one point on provisional pole position – before Verstappen brought back memories of 2021 by edging his arch-rival by nine-thousandths of a second.
Verstappen had attempted to set a time on his first full lap out of the pits in Q3, while others opted for a second "build lap", which left the Dutchman sixth once everyone had set their first times.
However, despite complaints about downshifts and the battery pack losing power, Verstappen produced a 1:16.732 to put half a second between himself and the pack, which secured pole position.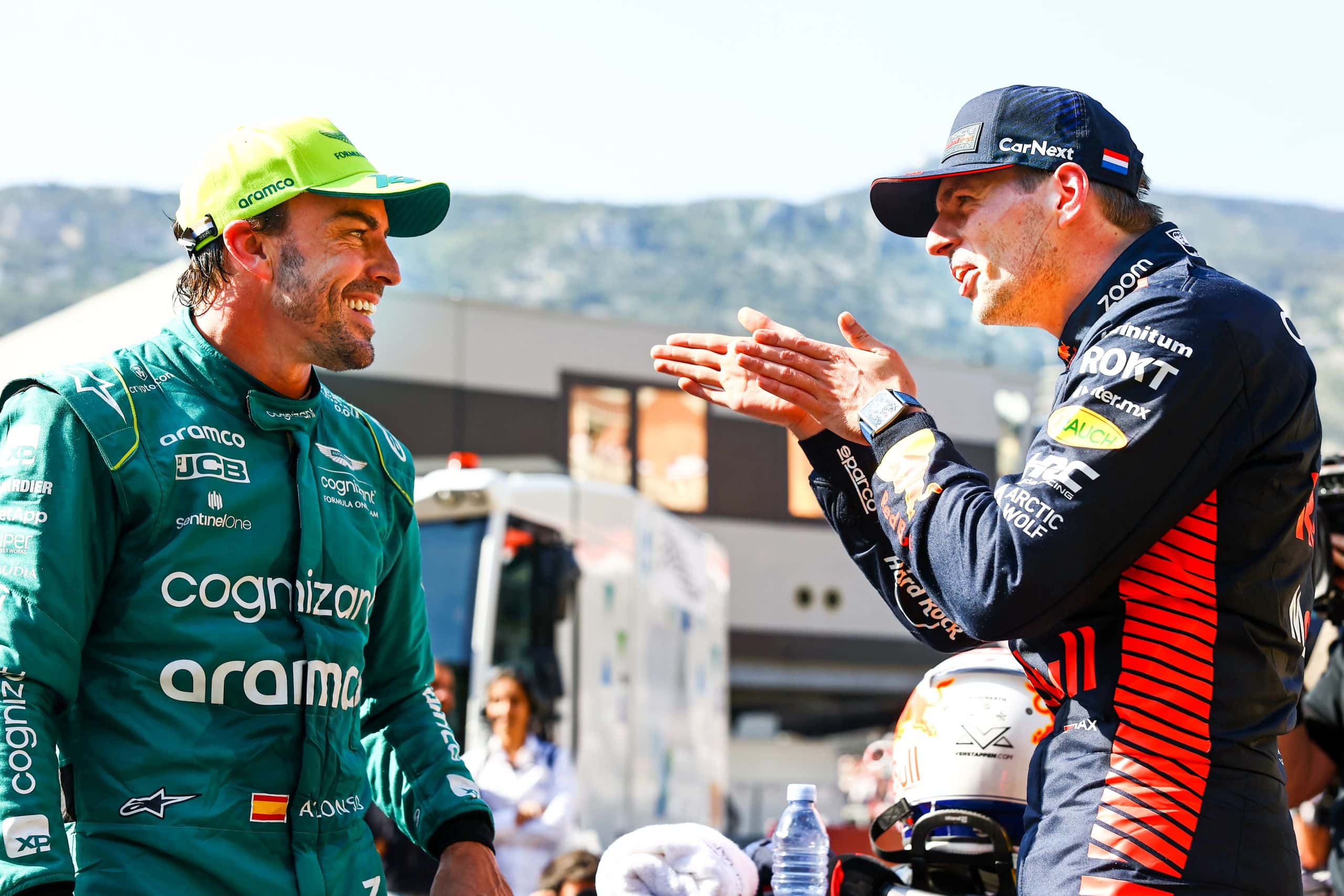 Max Verstappen has snatched a last-gasp pole position at the ...