While the second half of his win in Barcelona seemed comfortable, the first half of the race was anything but for defending World Champion Max Verstappen who took an excursion into the gravel and had issues with his DRS not opening. 
However, the Dutchman was able to overcome these issues and take an impressive victory that saw him leapfrog Charles Leclerc into the lead of the 2022 F1 Driver's Championship standings. 
'A bit of a race with two halves, because the first 30 laps were very frustrating for me, after I went off in Turn 4 first of all, which really caught me by surprise, because I didn't feel like I was actually braking later or throwing more speed into the corner.
'But it was very gusty out there today. Like, one lap it felt all stable and then the next lap suddenly you could have more oversteer in places. So probably that caught me out, by surprise. So that was not ideal, of course. But then, of course, I dropped back behind George and Checo.
'Checo was so kind to let me by to try to attack George because I think already we were planning to do two different strategies as a team, at the time. But then as soon as I was attacking George, my DRS stopped working all the time on the main straight. So that was extremely painful. Like, sometimes it would open, like, almost halfway on the straight or not at all. So yeah, that made me stuck behind George for 20 laps solid. So it was a tough one.
'I was a bit frustrated at the time, because I couldn't get him because of the DRS issues. But the fight itself, I think was really cool. Also, I think that lap where I did go on the inside and then George went around the outside, but then I was on the outside of Turn 3 again, I think that was a really cool fight. Yeah, I look back at it and I'll smile now. At the time, of course, I was a little bit frustrated. But it was a really good and tough battle, I think.'
After going toe to toe with Lewis Hamilton in 2021, Verstappen is now enjoying the battle with his teammate, George Russell, this time around.
'I think maybe they were looking at the moving a bit, the weaving,, Turn 3, because of leaving one car width? Yeah, luckily nothing happened. I mean, there was a bit of grip on the outside, so I'm okay with it. I think it was hard racing. And of course, I went around the outside but I'm also in the blind spot of George, so I think he didn't even really notice where I was exactly, right? Well, for sure you knew that I was there, but it's always hard to fully give a car's width there because it's a fast corner, you're drifting wide. So if I was in George's position, I would have probably done the same, so it's just how we are, I think.'
While the DRS issues were getting Verstappen hot under the collar, there wasn't much either he or his team could do to remedy the situation.
'I mean, I could have shouted back on the radio something, but there is nothing you can do because I mean, I'm not stupid, once you get the light and the activation beep, then you press the paddle. If it doesn't open, there's clearly an issue. I've spammed it like 50 times at one point on the straight and it's just not opening, so there was clearly an issue. I mean, I tried all different kinds of things, stay off the kerb, on the kerb, open it a tiny bit later but it was just broken – or like malfunctioning. So yeah, we clearly have an issue there on this wing.'
Verstappen has complained this year about the team making it hard for themselves over the course of a race weekend, and admits they will need to continue to work on ironing out the bugs.
'It shouldn't be really car related because like the engines and stuff are pretty much the same. Of course, the fuel has changed a little bit, but it's a bit weird. Yeah. also from our side, of course, we had already two retirements where before we were always really strong on reliability, so it's a bit difficult to tell. It's also not major issues that we had. I don't know, of course, about Ferrari, but from our side it's little things and yeah, we are trying to be on top of that, but I don't think it's specifically car related.
'It's just things we can improve, right? That issue with the DRS, of course, was quite costly but at the end, we still won the race, so as a team we are quite flexible. We adapt quickly if we have issues and we try to work around it, even during the race, so that's good. But, yeah, of course, we tried to make sure that that doesn't happen again. But we didn't retire which other teams did. So that's already a good improvement and you can see, it completely swings the championship around again. So from our side, yeah, we just have to try and be really consistent and try not to make too many mistakes. I mean, you're not a robot, I mean mistakes will happen. But yeah, we'll try to minimise it,' concluded Verstappen.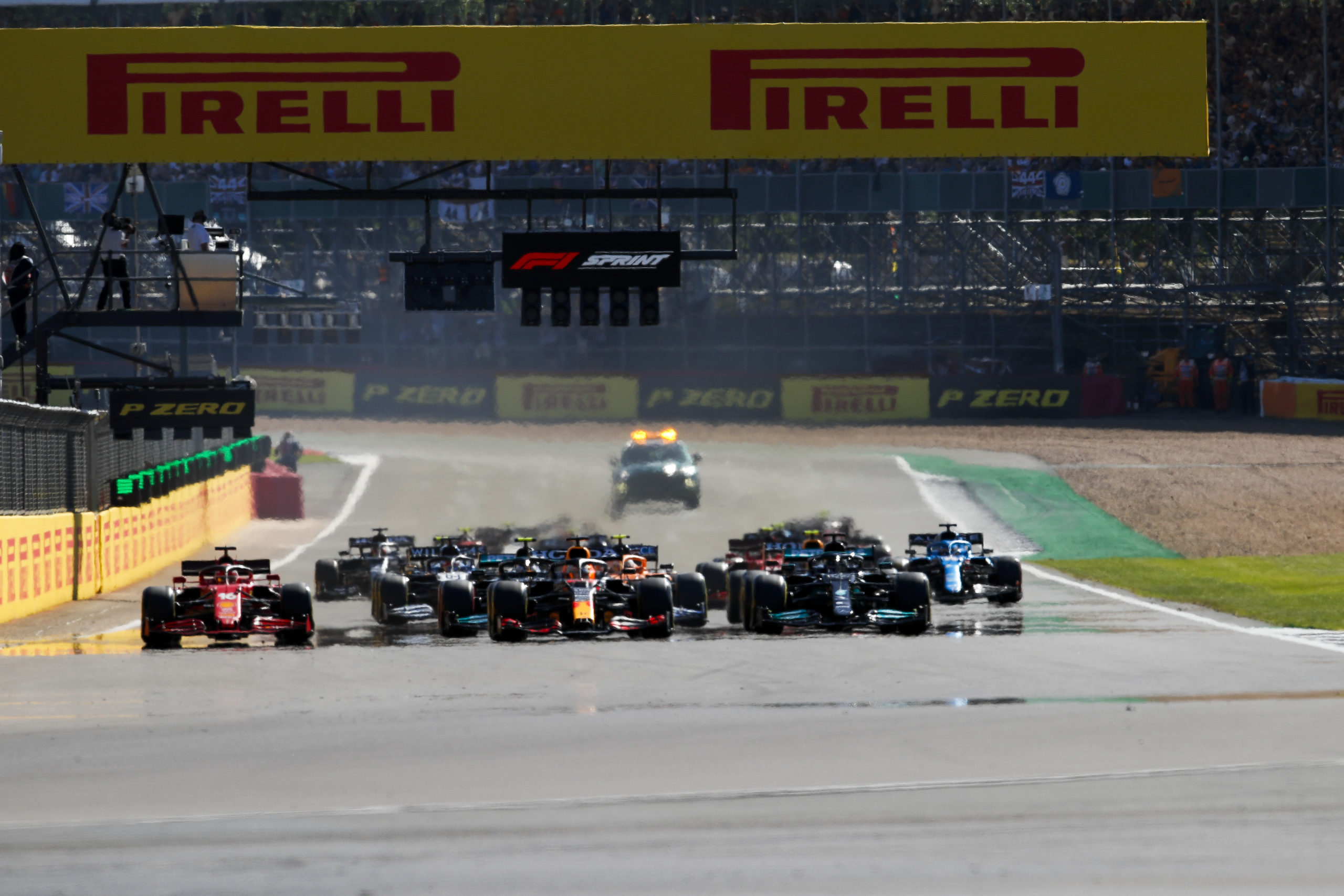 Formula 1 returns to the venue of the first ever ...