Max Verstappen made history at Monza, breaking the record for the most consecutive victories in F1 by taking his tenth straight win – and the two-time World Champion is showing no signs of slowing down.
Although it will be his name etched in the record books, Verstappen was quick to praise his team for this incredible accomplishment.
"It's something you don't expect to happen. I never thought at the beginning of the season that something like this was possible. So yeah, very proud. But also just very happy with the race. In general, we had good pace again, we could look after our tyres. It was quite an interesting little battle in the beginning, you know, to try and get a move into Turn 1, but we just didn't have the top speed to do so. So I had to wait for a tiny mistake or tiny lock-up or whatever. And, at one point, you know, Carlos had a little lock-up, which then made me have a good run out of Turn 2 and once I got in the lead, yeah, I could just focus on my own pace. And yeah, the car felt really nice to drive."
"Honestly, I'm just very proud also, of the whole team effort, the whole year already. I mean, what we are doing at the moment, winning every race this year, is something that we definitely are enjoying, because I don't think these kinds of seasons come around very often. And that's the same, of course, with winning 10 in a row," said Verstappen.
Tyre Degradation
Scorching temperatures made life tough on tyres throughout the race, but Verstappen felt he was never in danger of needing to make a second stop.
"I think today was a bit warmer so for sure there was a little bit more deg I guess. But also for me, it was a bit difficult to compare because on Friday I ran a different setup than what I did yesterday. So I still had to see in the race how everything was going and of course the first 15 laps behind Carlos of course hurts your tyres a little bit more. But then once I was in clean air, it was very clear that for us it was for sure a one stop, but possibly a little bit more deg then it was on Friday, but then again on Friday we'd never really got to do a lot of laps in a row because of red flags and stuff."
DRS Difficulties
Having grown accustomed to watching Verstappen sail off into the distance, it was fun to see a tight battle for the lead between Verstappen and third-place finisher Carlos Sainz, with the Red Bull not having the dominant DRS advantage it has enjoyed in recent rounds.
I think in most tracks, we still struggled to follow or pass. I mean, at the beginning of the year, a lot of people were complaining about passing. Of course, we had the luxury being a quick car, we could still pass like in Miami. I think everyone was complaining in Miami about the passing – remember in the briefings – with DRS? I think the cars are getting more and more efficient and they have more downforce. So it's harder to follow and then they're more efficient on the straight. And yeah, of course naturally here there's less DRS effect because there's almost no wing on the car. But I think it really depends on which track. Also here, for example, if Carlos, he was putting the car in the middle under braking into Turn One, it's almost impossible to do something, because if I go for it and he just moves a little bit to the right, there is no space anymore. So, for me, there was never really an option to actually fight in the braking zone today.
Racing resumes in two weeks with the Singapore Grand Prix, where Verstappen will look to extend his streak to 11 races. If he does, it will ensure Red Bull's team record extends as well, it is currently at 15 race wins on the bounce.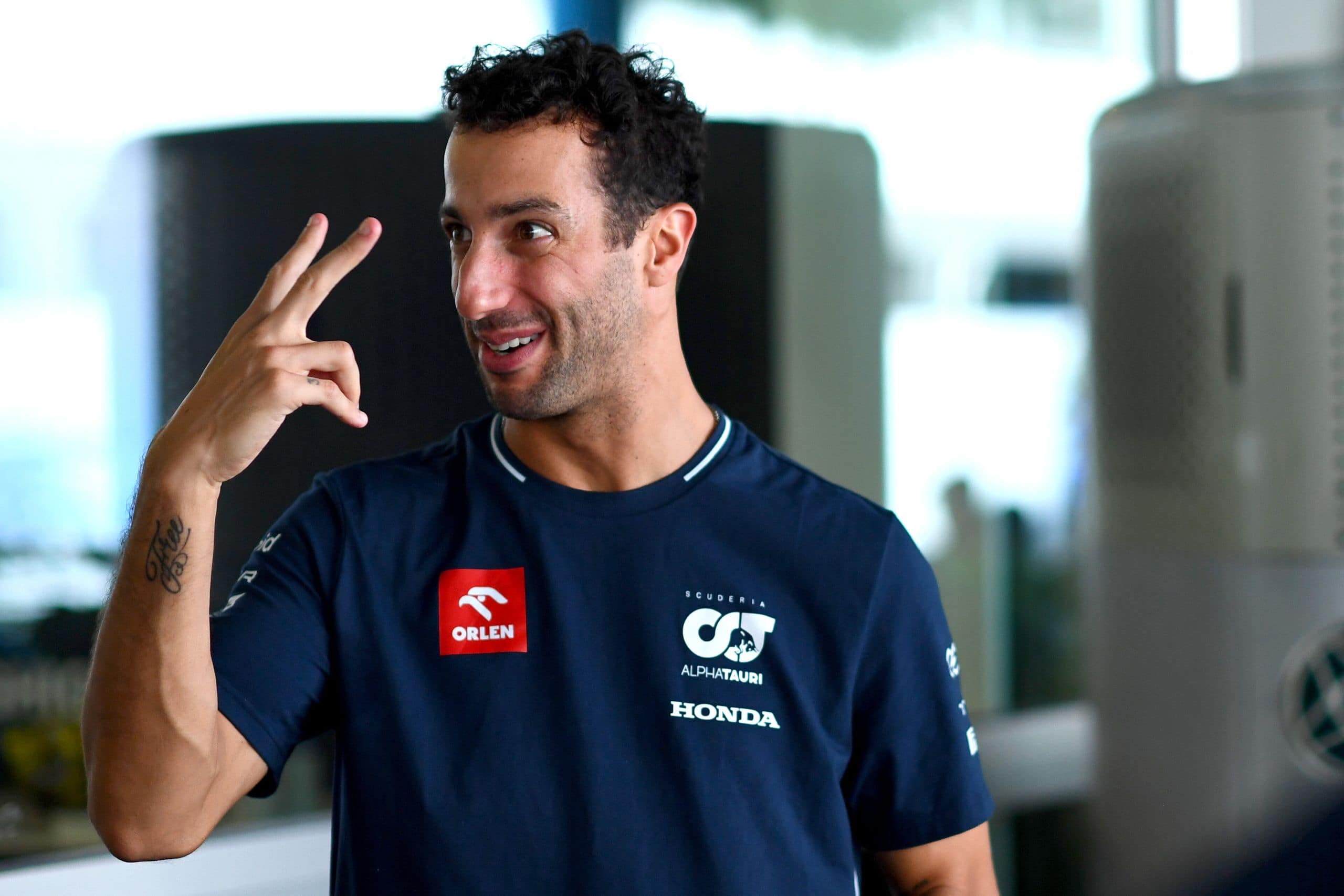 Daniel Ricciardo could miss up to two more grands prix, ...