Max Verstappen got the Red Bull Racing team's partnership with Honda off to a champagne-drenched start in Melbourne, with the Dutch driver claiming third place at the season-opening Australian Grand Prix.
Max held his starting position of fourth at the race start and over a long first stint steadily edged his way towards Ferrari's Sebastian Vettel. The German made his sole stop for tyres on lap 15 but Max held on until lap 25 and when he emerged he used the greater pace at his disposal to make a textbook move on Vettel around the outside into Turn 3 on lap 30 to claim third place.
After 58 laps the position was made official and Max handed the team its first podium of 2019 and gave Honda its first F1 trophy since the 2008 British Grand Prix when Rubens Barrichello finished third.
Meanwhile, Pierre Gasly's team debut ended in P11. Starting from P17, the Frenchman put in a hugely long first stint on medium tyres. He emerged in P11 behind Dany Kvyat, but despite pressing hard in the closing laps, Pierre could find no way past the wily Russian.
At the start, Valtteri Bottas got off the line well and managed to sneak past pole position man Lewis Hamilton to take the lead. Max held fourth place behind Vettel as the field streamed through the opening sector.
Vettel was the first of the leaders to pit on lap 14, taking on medium tyres. He was followed on the next lap by Hamilton who made the same compound choice. Bottas, Max and Leclerc continued to circulate, however, and by lap 21 the Finnish Mercedes driver had a 14s advantage over Max who was 10.3s clear of Leclerc.
Bottas eventually made his stop for medium tyres on lap 22. That handed the lead to Max, with the Mercedes driver rejoining seven seconds behind the Red Bull and three seconds ahead of Leclerc.
Max was next in, on lap 25, and a good stop of 2.3s saw him take on mediums and rejoin in P5 behind Vettel. Leclerc, though, still needed to make his stop for new tyres.
After the Monegasque driver finally stopped for hard tyres on lap 28, the order returned to its pre-window shape to leave Bottas leading Hamilton by 15s with Vettel third ahead of Max. It wouldn't last long, however, and after the stops, Max found himself just half a second behind Vettel. On lap 30 he attacked.
Max couldn't make the move stick into Turn 1 but he then pulled alongside the German on the next straight and rounded the Ferrari through Turn 3 to slot into a podium position.
Max then began to chip away at the deficit to Hamilton, but the Briton was able to respond and with Bottas in control at the front and with Hamilton managing the gap to Max the order at the front settled.
Further back, Pierre made his sole stop, for soft tyres, on lap 37. He emerged in P10 but on cold tyres and was quickly passed by Toro Rosso's Daniil Kvyat. The pair then battled hard to claim the final points position for the remaining 20 laps but with Kvyat gaining a DRS-effect from ninth-placed Lance Stroll of Racing Point, Pierre couldn't manufacture an opportunity on the tight track and was forced to settle for P11.
At the front, the order remained static, though there was a tussle for the point on offer for fastest lap. Bottas held the purple time for a long period of the race but with a few laps remaining Max punched in a good lap to potentially steal the award. Bottas was not to be denied, however, and on lap 57 the Finn posted a 1:25.580 to take the bonus point.
With Hamilton second and Max third, fourth place went to Vettel and team-mate Leclerc was fifth. Kevin Magnussen took sixth place for Haas ahead of Alfa Romeo's Kimi Räikkönen and Stroll held onto ninth ahead of the final points scorer, Kvyat.
Max Verstappen got the new Formula One season off to a hugely positive start, improving on his fourth-place grid position by passing Sebastian Vettel on the outside of Turn 3 of lap 30 to finish third for Aston Martin Red Bull Racing. The result also hands Honda their first F1 podium since the British Grand Prix in 2008.

The race was dominated by Mercedes, who saw Valtteri Bottas pass Lewis Hamilton off the start line and never really look back. Bottas, who didn't win a race in 2018, finished over 20 seconds clear of his team-mate. He also claimed the new point for setting the fastest lap, despite a late effort from Verstappen.

Pierre Gasly put in a fine drive on his team debut, making up six places from his grid position of 17th to finish in P11, one place outside the points. Gasly employed a long first-stop strategy, but was unable to find a way past 10th-placed Daniil Kvyat after emerging from the pits.

Max Verstappen
Finish position: 3rd, Start position: 4th
"I am very happy for the team and also for Honda to finish on the podium today. Since we started working together it has been amazing and I am really enjoying the partnership, so this is a well-deserved third place for all of us. To be able to challenge Lewis at the end of the race and overtake Seb on-track, which around here is very difficult, is very positive. We had a little advantage with the tyres, but it was satisfying to pressure Lewis even though I couldn't get quite close enough to overtake him. The car was working really well and we also look strong on the straights, which is hopefully a good sign for the rest of the season. I heard this is the first podium for Honda since 2008 so I am very happy that I managed to achieve this for them today."

Pierre Gasly
Finish position: 11th, Start position: 17th "It was a pretty difficult race. With the new bigger rear wings, I couldn't see the lights on the grid, so I had to react with the cars around me and I lost a couple of places. Then I got stuck in traffic and even with the DRS, it's super difficult to overtake here. Plus, I had some debris in my front wing which didn't help. I spent the whole race five 10ths from the car in front, but my tyres were just sliding and I couldn't get past. I pushed as much as I could, and I tried everything, but it wasn't enough to make it into the points. In general, the pace over the weekend was really good. In qualifying, we got knocked out of Q1 but I was happy with my first lap and it was just unfortunate that we didn't make it through. Bahrain is a race I really like and we've seen the car is competitive so we'll keep our heads down, stay focused and give a big push in two weeks' time."

Christian Horner, Team Principal
"A fantastic start to the season with a podium finish at our first Grand Prix with our new power unit partner, Honda, who haven't finished in the top three since 2008. Max put in a remarkable performance today, and after a decent start and one of the day's fastest pit stops, he was able to take advantage of the C3 tyre and make a great pass on Sebastian. He went on to put Lewis under pressure for the rest of the race, but didn't get quite close enough. Pierre battled his way from P17 to finish just outside of the points, but at this track it's notoriously hard to overtake. He drove the wheels off the car and it's a shame that it wasn't rewarded with a point. He raced hard and I'm sure his time will come. After a promising season opener, we now look ahead to Bahrain."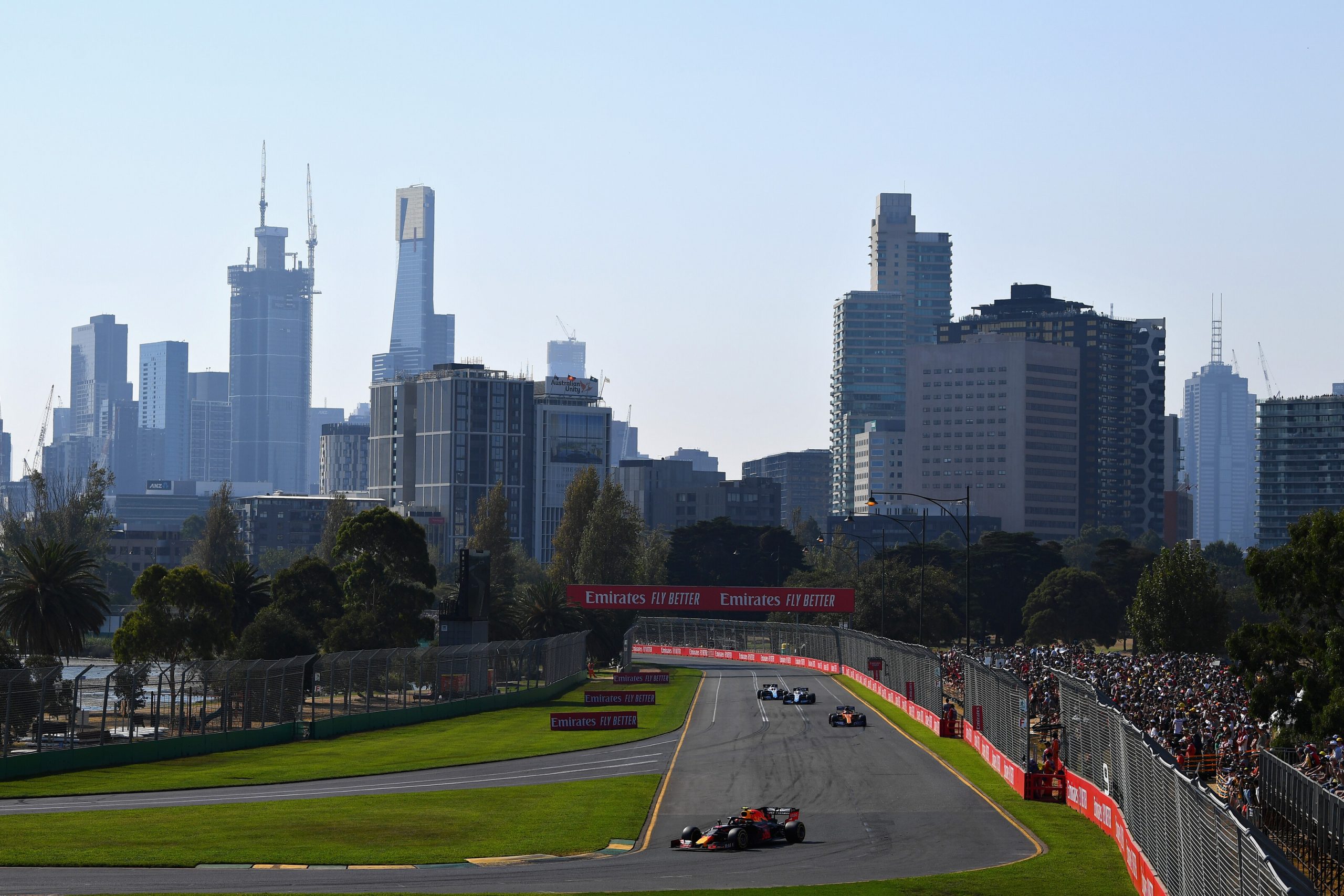 This weekend's season-opening Australian Grand Prix in Melbourne has been ...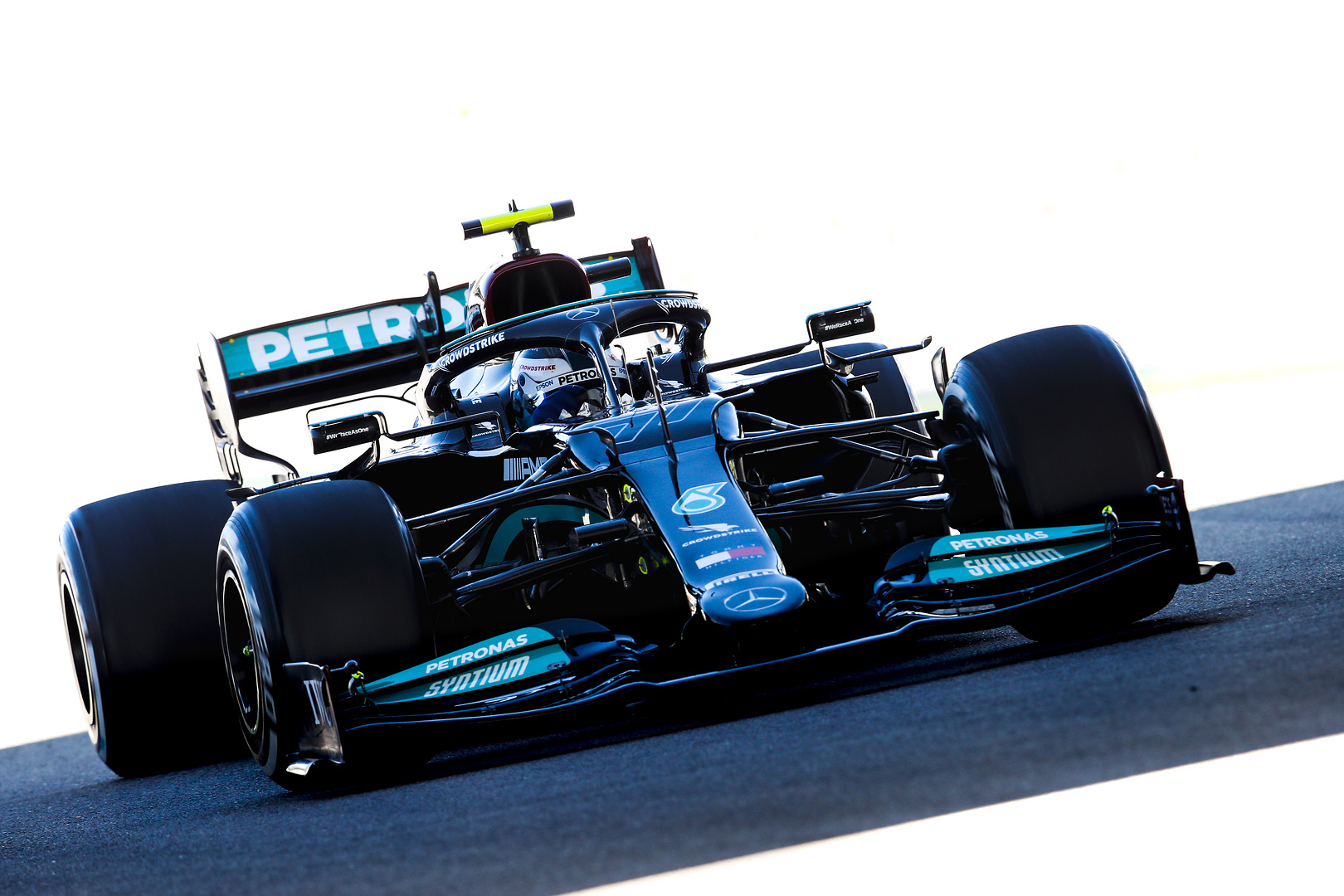 It was a strong Friday showing for the Mercedes-AMG Petronas ...