Leader of the 2022 FIA Formula 1 World Championship Max Verstappen says he expects this weekend to be a good one for his Red Bull team, at the circuit owned by the team.
The Dutchman says the track holds "a lot of good memories", where Verstappen won both races held in Austria in 2021, while also winning in 2018 and 2019.
Verstappen, 24, said: "It's a really interesting track with not many corners, it's a lot of fun to drive.
"The atmosphere is always great and I love seeing the fans in the grandstands," the Red Bull ace added.
Dutch fans have regularly made the journey to Austria to pack out the grandstand between turns six and seven, with a party atmosphere across the weekend.
Verstappen missed out on victory at the British Grand Prix after picking up floor damage on Lap 12, saying: "Silverstone was a tough race but we look ahead and hopefully we can have a good weekend and maximise the points available over a Sprint weekend. I expect it to be a good weekend for us as a Team."
While Verstappen missed out on the podium at Silverstone, Sergio Perez in the second Red Bull produced a comeback drive to claim second place after the late safety car.
"I'm coming off the back of a very pleasing result at the British GP," the Mexican said, "I always say never give up and this was the case at Silverstone."
Perez trails Verstappen at the top of the drivers' championship by 34-points, while Red Bull lead the constructors' table, 63-points ahead of Ferrari.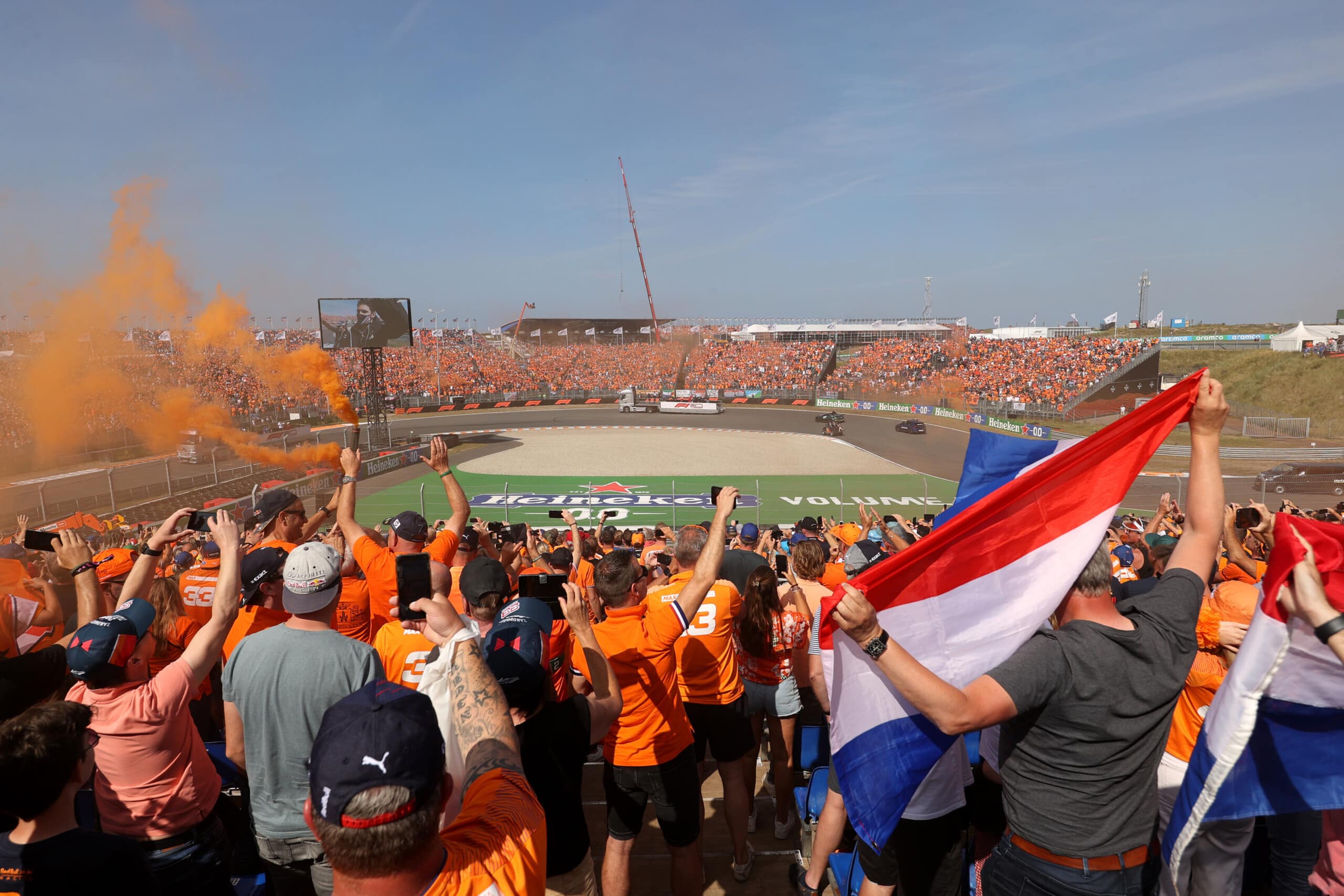 Formula 1 has today announced the Dutch Grand Prix will ...