Verstappen has, for the first time in his career, risen to the challenge in Formula 1. Not that he was any less competitive in the previous years compared to his dominant run so far but from what one has seen in the eleven races held in 2021, he is the one single most haunting factor in the path of seven-time world champion Lewis Hamilton.
How Verstappen has dominated so far?
The Dutchman is, without a scope of doubt, the most dominant driver on the grid who has what it takes to mount a serious challenge to multiple world champion Lewis Hamilton towards the 2021 World Championship. As a matter of fact, had the recent DNFs and lowly finish as seen at the Hungaroring not have transpired, there was no way Hamilton would have regained the lead of the driver's championship.
Despite contesting in what many called half a race car at Hungary, the Dutchman finished ahead of Kimi Raikkonen of Alfa Romeo and still found a way to bag two vital points. In the opening lap itself, he had made a move on Mercedes' Valtteri Bottas and was on his way to catch Lewis Hamilton. The rest, as one saw it, was misery!
But someone who's seen this closely-fought duel between two titans of the grid unfold is none other than Ferrari's Mattia Binotto. Not the tense-looking low-key figure who seemed disinterested to field questions about the car or the drivers as of 2020 anymore, the Lausanne-born bespectacled Ferrari team boss has seen the team improve and vastly so.
In a year where it was thought Leclerc would easily get the measure of newcomer Carlos Sainz jr., much like how many regarded Ricciardo would beat Norris- not the other way around- Binotto would certainly be pleased seeing how the Monegasque and the Spaniard have together pushed the Scarlet red cars in the right direction.
Whilst they may still not be among the top three cars, the SF 70 H is a visible improvement as a frontline Formula 1 machine unlike the barely drivable and vapid-looking machine of 2020.
But that being told, who does Binotto think holds the edge between Verstappen and Hamilton? To be precise, does he have a take on who might go on to ace the 2021 Formula 1 world championship?
Mattia Binotto on Verstappen vs Hamilton 2021 duel
Will it be the mega experience of Lewis Hamilton who always seems to come good under pressure or will be the dauntless Max Verstappen who fights for every bit of inch on the tarmac to battle like an impassioned combatant?
The following is what Ferrari's team principal had to say on a matter that has fans divided and passionately so in equal measure:
It is an exciting challenge. We are talking about two extraordinary drivers, of great talent, Lewis has obviously already demonstrated this, and Max is unquestionably so for his speed and for what he showed."
He'd further add, ""If I had to make a bet, I think Lewis will win, because I think Mercedes will win in the end. It is a solid team and has shown that it is in all these last years. I think it has all the elements to win it, they are the reigning champions and as such they must be beaten. If I have to make a choice, I say Lewis because he is the reigning champion. I hope they can fight until the end, that the championship remains open, giving us an exciting fight and a battle as close as possible. I always cheer for ourselves! good for sport to break the status quo!"
That being told, Formula 1 resumes with live action at the picturesque Spa-Franchorchamps, home to the Belgian GP on August 29, 2021.
It will be, without a doubt, a brilliant spectacle to see two of the best drivers on the current grid having a go at each other, with one hoping that what transpires in the end is an accident-free race devoid of any sort of controversy.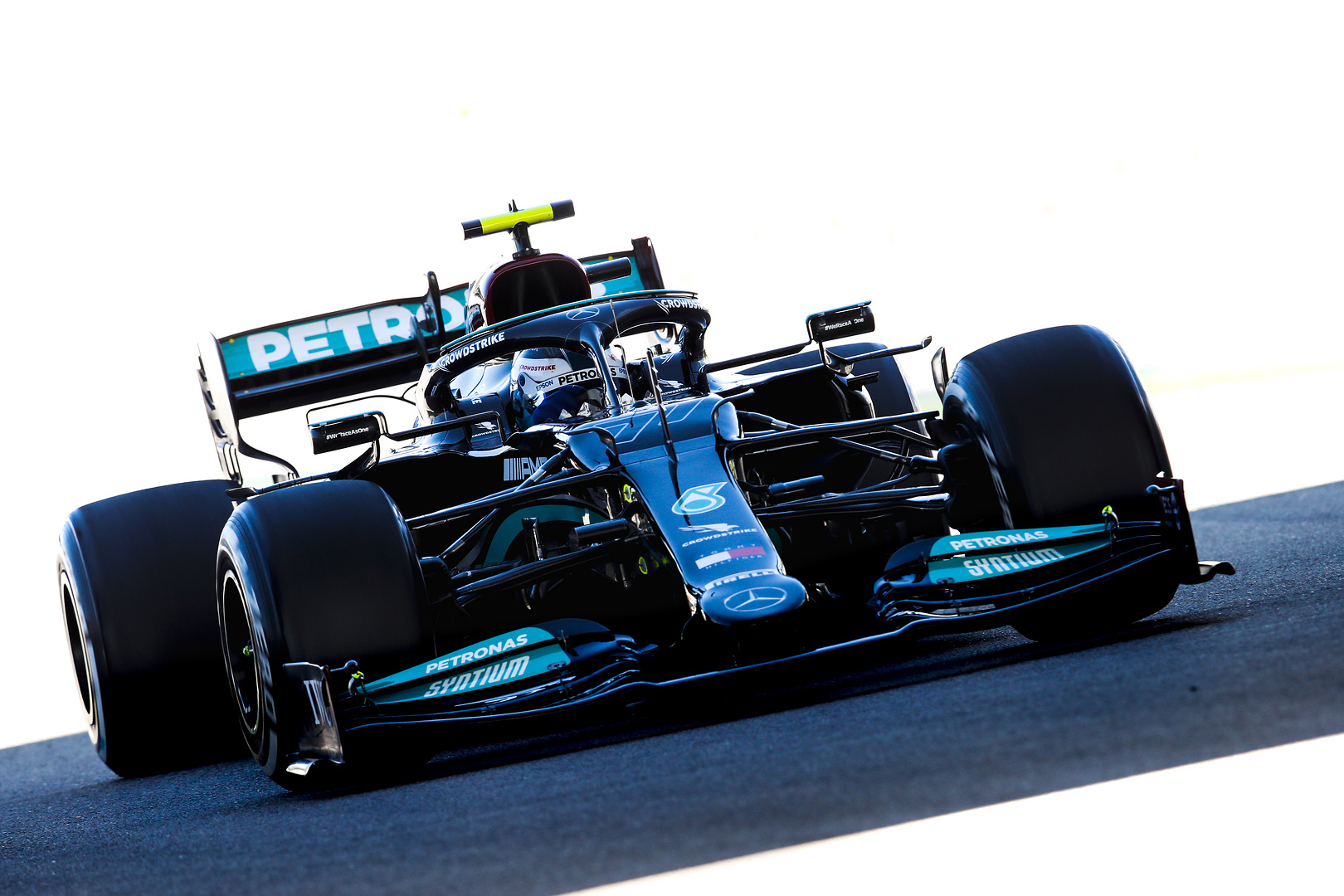 It was a strong Friday showing for the Mercedes-AMG Petronas ...