At lights out, the cars headed down the straight where García held her lead from pole position, but her PREMA Racing teammate Bianca Bustamante lost out to Nerea Martí who bravely overtook round the outside at Turn 1.
As the cars approached Turn 3, there was contact between MP Motorsport's Emely de Heus and Campos Racing's Lola Lovinfosse for which the latter received a five second penalty. De Heus, along with ART Grand Prix's Léna Bühler and Carrie Schreiner were forced to retire from the race after taking avoiding action and becoming stuck in the gravel.
With the cars removed from the track, the Safety Car came in and Martí had excellent straight line speed and snatched the lead from García. Meanwhile, Hamda Al Qubaisi, who had started from P15, had navigated the traffic to improve to fourth and was already putting pressure on the #16 PREMA car of Bustamante.
García was still fighting though and a late dive into Turn 4 up the inside of Martí saw her retake the lead, and from there the Spaniard didn't look back powering away from the chasing pack. The field were all pushing to make up vital positions in the final minutes of the race, and with García now out of sight at the front, the main focus was now on the final podium position.
Rodin Carlin's Megan Gilkes, who was disqualified from Qualifying along with her teammates after non-homologated parts were found on all three cars, spun out late on falling from fifth back to tenth leaving four drivers to compete for the final rostrum position going into the last lap.
Bustamante, H. Al Qubaisi, Abbi Pulling and Jessica Edgar were four wide as they headed up towards Turn 4. With all four drivers looking for a podium position in the first race of the season, H. Al Qubaisi spun out, forcing Pulling wide and leaving the door open for Bustamante and Edgar to take home third and fourth respectively.
But Race 1 belonged to García and PREMA Racing who make history as the first race winner and racing-winning team in F1 Academy. Marti and Bustamante rounded out the podium to make it a 1-3 to PREMA.
RACE WINNER – MARTA GARCÍA
"I'm feeling really good after the win, it's great to be back on the top step especially as it's the first ever F1 Academy podium so it's really nice. It feels really cool!"
AS IT STANDS
García leads the driver standings with 28 points having won Race 1 from pole position and she also collects the points for pole and fastest lap. Nerea Martí is in second with 18 points and García's teammate Bustamante is in third on 15 points. PREMA Racing, sit on 47 points after Bustamante's third place finish and Chloe Chong's P8. Rodin Carlin are in second on 28 points, followed by Campos on 18 points.
WHAT'S NEXT
Race 1 winner García will start in P8 for Race 2 which is set to take place at 14:10, meanwhile MP Motorsport's Amna Al Qubaisi will contend the second race of the season from reverse grid pole.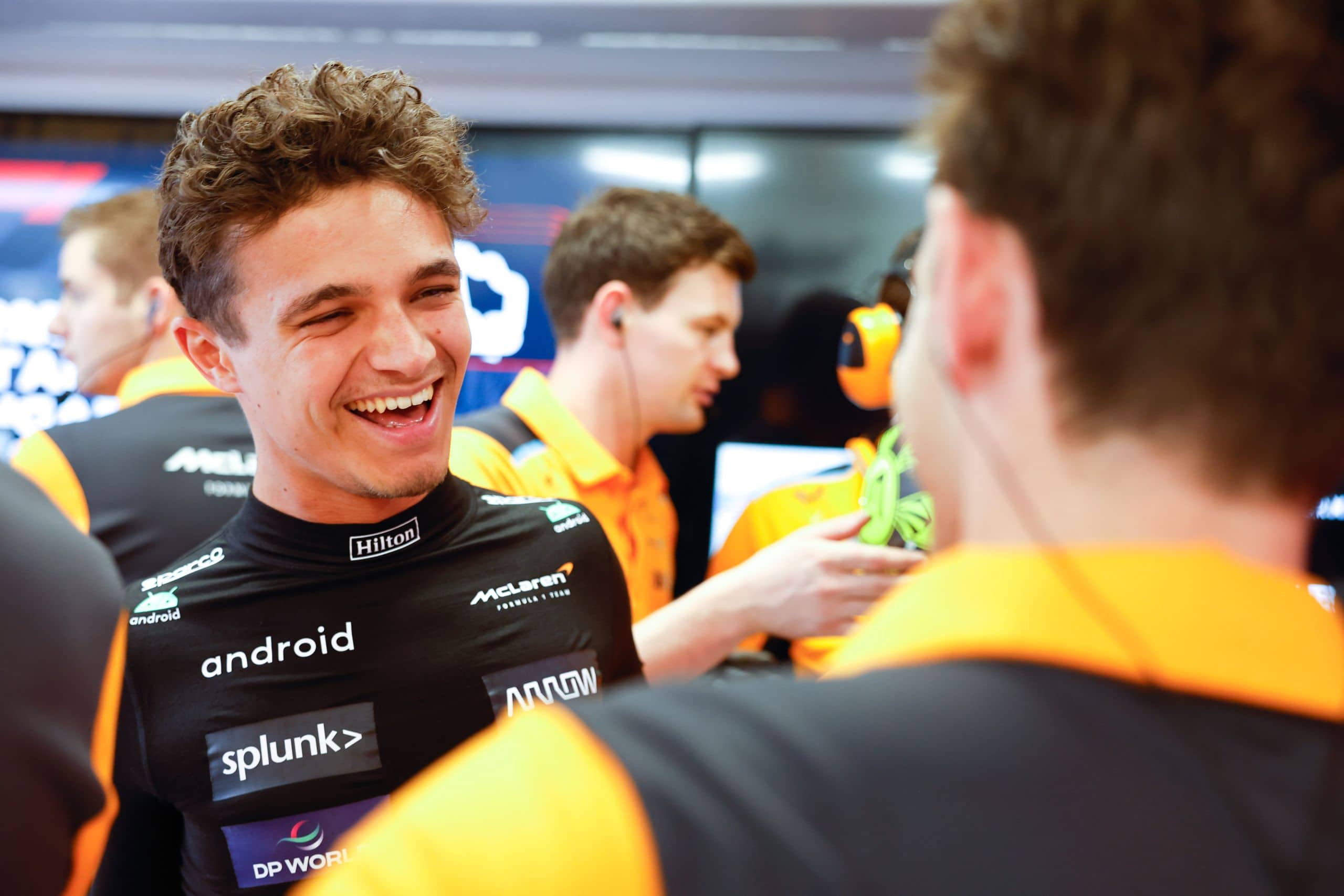 In the most recent times, Zak Brown, the top boss ...