At the conclusion of the 71-lap slugfest amid picturesque Styrian mountains in Austria, Lewis Hamilton climbed out of his car and upheld his pumped fist prompting one to perhaps rekindle the majestic melody of Queen's "I Want To Break Free!"
And truth be told, right at the start of the Styrian Grand Prix, it was none other than the defending champion who drove away cleanly, absolutely unperturbed by an attacking Verstappen to break free of the rest of the grid. A champion dancing to the tunes, you thought, to a champion number!
In a race where he didn't put a foot wrong and finally got his title hopes (for a seventh world championship title) to a great start, Lewis Hamilton led a strong Mercedes performance, having dominated even a day earlier as he raced away to the pole position amid conditions that were anything but sunny and shiny, as what one saw on Sunday.
"This has tended to be one of my weaker tracks, so I am over the moon to have a performance like this today – so, so happy. This feels like a long time coming since the final race of last year and it is a great step forward to come back from a difficult first weekend. The team did a fantastic job with the strategy and then it was about keeping it together, staying off the kerbs and bringing it home. I tried to get the fastest lap towards the end, but I had 40-lap old Mediums, so it was going to be difficult against someone on new, fresh rubber. A big thank you to my team and everyone back at the factories, they have done a brilliant job. I think it's easy to lose focus and determination, but I don't ever see that with this team. We know there's a long way to go and it's a challenge for everyone, but this is a step forward, for sure," said Hamilton.
His teammate, Valtteri Bottas eventually overcame a struggling Max Verstappen, who had held on to second nicely for the better part of the race, to claim second, in ensuring an utterly-dominant weekend for Mercedes as the Dutchman held to his a third, in a waning Red Bull that was seemingly slowing thanks to a front-wing damage.
"Starting fourth, I think today was all about damage limitation and we managed to maximise everything available to us. Yesterday wasn't ideal so that's why it wasn't 25 points today, but we still scored some good points, the car performance was great and I'm still leading the Championship, so it's not too bad. I had a good battle with Max, I had quite a bit more pace than him at the end as we extended the first stint to create a tyre offset, but racing closely is always fun and it was good to get the pass done. It's been an encouraging first couple of races so I'm looking forward to next weekend," added Bottas.
But any more laps than the designated 71, theoretically speaking, and who knows what might have happened in the closing stages, given the imperious pace of the McLarens and Racing Points (that provided a dramatic ending thanks to nervy overtakes in the final lap) in what was otherwise a straightforward Mercedes-driven race.
But on the very day where the two Mercedes drivers seemed faultless, Lewis Hamilton notching up a fantastic 85th career win, after leading from pole, things didn't quite work for two Ferraris.
Inside the opening lap, seconds from the start, Leclerc (fourteenth) presumably pressured by a poor grid position on the track executed an ill-conceived move on his teammate at the run down to Turn 3. As Leclerc dived into the inside of Sebastian Vettel, the two Ferraris made contact, leading to a shambolic move that shouldn't quite have happened in the first place, Vettel enduring damage on the rear-wing while Leclerc suffering from serious floor-damage.
The move, meanwhile, prompted the deployment of the safety car, although it wasn't just the two Ferraris that got damaged, even the Alfa Romeo of Kimi Raikkonen- the Finn beginning from sixteenth- getting caught up in that heated tangle, and as a result, falling down to eighteenth. Vettel and Leclerc would, however, retire shortly afterward, the collision completely throwing Ferrari's 2020 campaign off track!
"What happened today is clearly my fault, there's nothing else to say. I take full responsibility. I made a mistake and apologising is not enough. We need to take every opportunity and today we could have had one, because even though we might not have the performance to collect a lot of points at the moment, every single point is important and anything can happen in the race, as we saw last week. But we didn't bring home any points. I was so eager to do well for the team and I thought I might be able to gain three or four places and I went for it. But in fact the opportunity wasn't there. It's not easy for the whole team who worked hard to bring upgrades here. We are going through a difficult time and we don't need this.
I have apologised to the team and to Seb, who didn't do anything wrong. I let everyone down today and I am very sorry. I will learn from this and come back stronger next time," said a disappointed Leclerc.
As a result, the two Williams', Grosjean, who began from the pit lane, and the other Alfa of Giovinazzi shunted ahead. From that point on, it was down to the Iceman forging a recovery drive, which he eventually managed, ending eleventh at the conclusion.
But there was no such drama at the front as Hamilton had already opened a 5-second gap over Max Verstappen in second place, with Valtteri stationed in on third at the starting stages of the contest.
Later, there were great mid-field battles, Ocon, who began strongly from fifth on the grid, defending brilliantly from teammate Daniel Ricciardo, the two Renaults vaulting with great corner speed on the track peppered with 10-turns.
Meanwhile, Perez, one of the drivers to watch out for the entire race, was mounting a serious comeback drive, having begun from seventeenth but gaining significantly right at the start. By the end of lap 10, the Mexican was up into the top ten.
Soon, Sainz would begin to struggle, having begun from third, finding Bottas and Albon passing him with imperious race pace, his McLaren struggling for grip. It wasn't quite that big a struggle for the other McLaren of Lando Norris though, who was keen to counterattack in forging a firm drive.
On Lap 25, Esteban Ocon, who had done all the hard-work until such time retired due to a suspected cooling issue in his Renault and this was advantageous for his teammate.
Perez, meanwhile, was attacking his teammate. At the latter part of the race, his key battle would be with the Red Bull of Alex Albon, the Thai-British driver, at one point, finding himself over 25 seconds adrift of Bottas' Mercedes, in third.
Further down the grid, the Haas' struggled for pace and Raikkonen, would pass K-Mag, and put his Alfa Romeo behind his teammate's by lap 49 in the battle for twelfth.
At all this time, Lewis Hamilton kept chipping away, looking beyond the grasp of the Red Bull of Max Verstappen, whose patience was waning away, to be honest, with Bottas, in third, doing his best to close his gap to the Dutchman.
Daniel, at this time, found Stroll closer and closer in his mirrors and Stroll's teammate, Perez was now achingly close to the recalcitrant Red Bull of Albon, the Thai-British drivers fourth now seemingly looking in danger of being bettered by the Racing Point.
Norris, meanwhile, was cleanly tucked into a strong finish.
Toward the closing stages, Bottas eventually passed Verstappen to clinch second and held on bravely to the position as Max gave in finally having defended initially with all his might. In the end, the Red Bull finding itself falling short on Mercedes' pure race pace and even corner speed.
"Today we maximised the result with the podium and it's of course good to be back up there, but we were just too slow to really fight for the win. I pushed as hard as I could and tried everything to stay with Lewis but it just wasn't possible. We have work to do and we will keep pushing as hard as we can to improve and I know how hard everyone is working. For me, it wasn't the most exciting race up until I had a lap of fighting with Valtteri. My tyres were pretty dead at that point and I knew he was going to pass me, but I wasn't going to make it easy and had a bit of fun re-passing him around the outside. I had nothing to lose as there was such a big gap behind so there was no risk. P3 is of course good points but it's still not what we want, we want to fight for victories every weekend, so I hope Hungary is better for us. With less straights, we should hopefully have more chance and maybe it will be hotter than today. For now it's time for everyone to have a few days to rest and re-set for next week," said Verstappen.
Though, it can't be said that Red Bull didn't try, although the undercut with Max diving into the pits didn't quite work in their favor, the Dutchman becoming the first to pit from the top three on the grid at mid-way stage.
But true to the beginning of the race, there was palpable action and intense drama right at the fag end of the 71-lap contest. As the finishing line neared, Daniel Ricciardo, who had held bravely onto sixth, came under intense attack of the Racing Point of Lance Stroll, who'd eventually pass the Australian. But in executing a move around Turn 4, Stroll went too wide, which brought Lando Norris' catching McLaren into the thick of the action.
The Briton would pass the Renault of Ricciardo and was now targeting Stroll, who he'd catch toward the end of Lap 70.
On the last lap, Lando Norris, even managed to get past the other Racing Point of Sergio Perez (right around the final corner), voted the "Driver of the day" for his excellent recovery drive all throughout, the McLaren finally ending up on 5th on the grid.
But top honors belonged to Hamilton, who dominated in clinical fashion, and bagged an incredible 85th career win, his tally only 6 shy of Michael Schumacher's all-time record of 91 race wins. Can Lewis Hamilton match the indomitable German this very year, we have to wait and see?
Although, the signs are ominous given Lewis' and in particular, Mercedes' red-hot form. All eyes over to Hungary for now!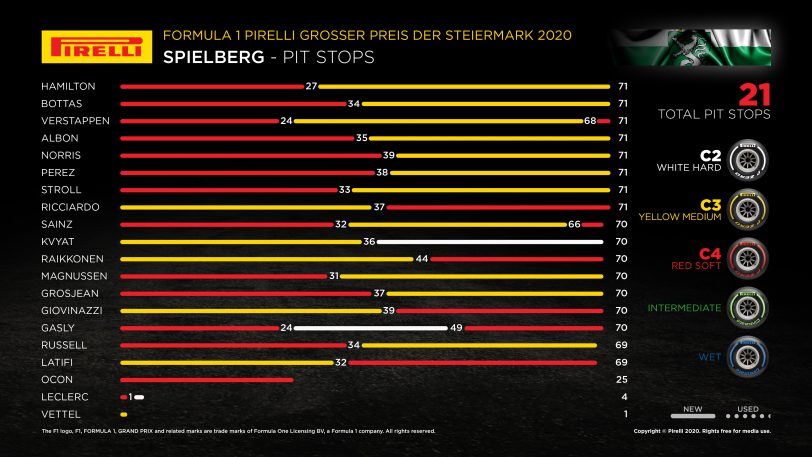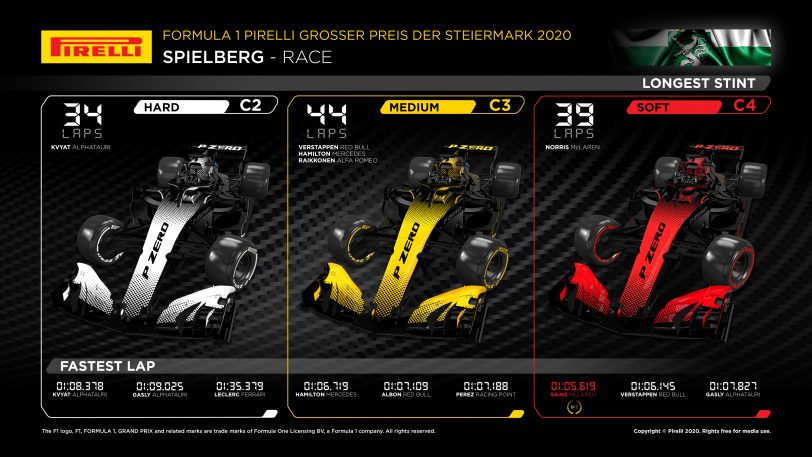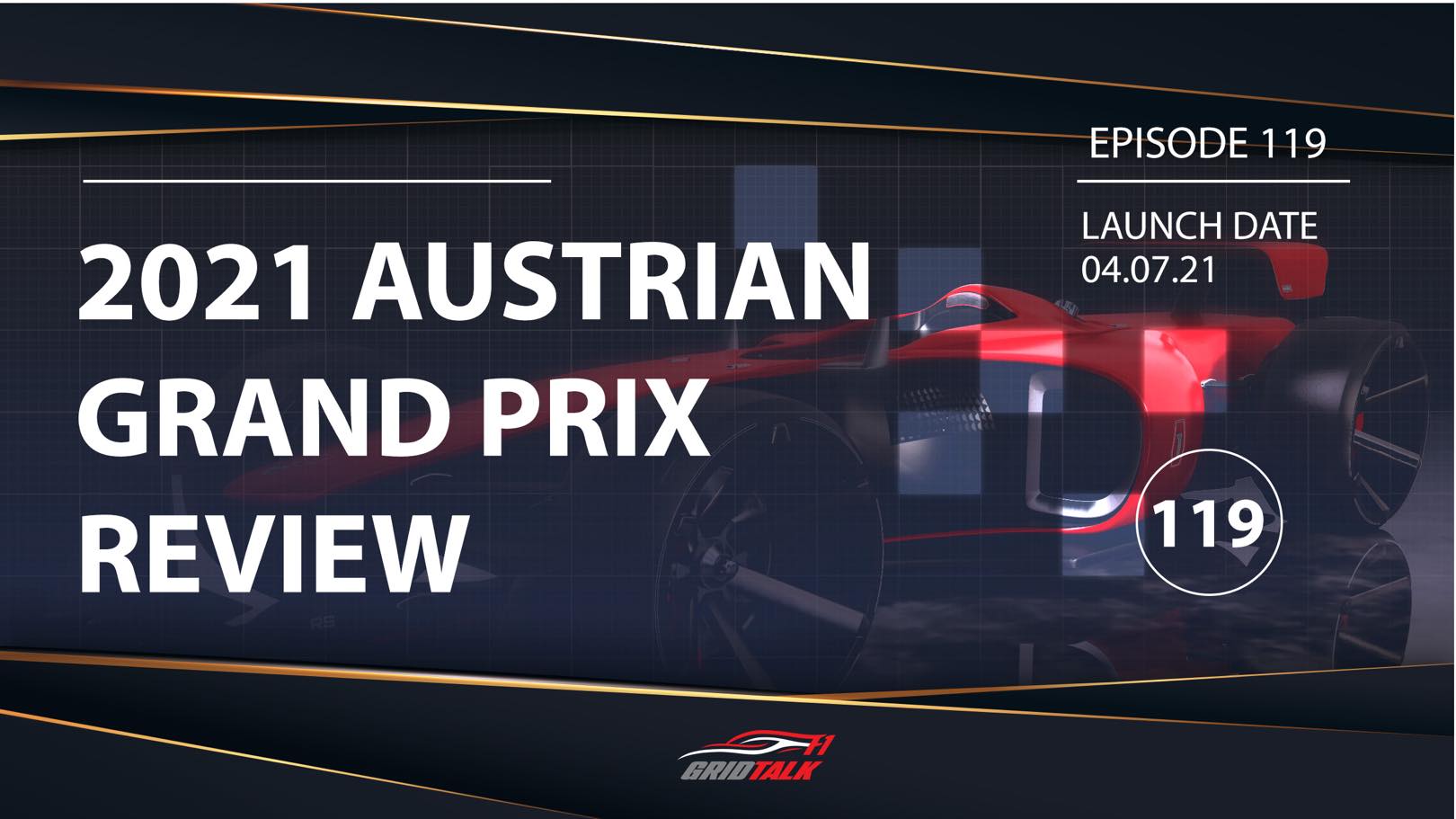 Welcome to Episode 119 of our Formula 1 podcast, Grid ...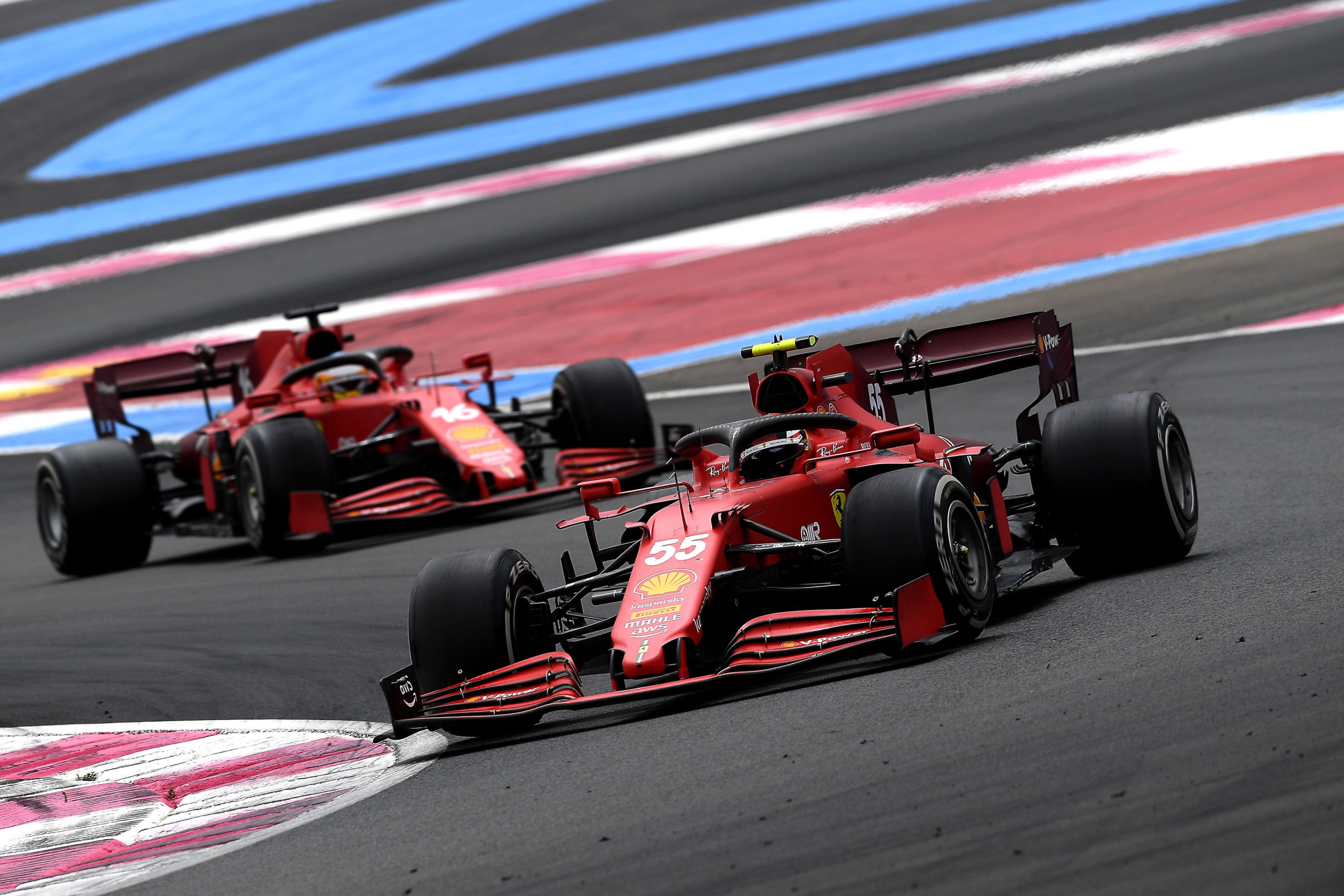 Charles Leclerc is currently sixth in the 2021 F1 Drivers ...