Formula 1 fans are still digesting the highly contentious climax to the 2021 season as the next campaign comes into view, with just two months to go before the quest begins anew.
Red Bull poster boy Max Verstappen took full advantage of a unique set of circumstances to clinch his maiden F1 title at last month's Abu Dhabi Grand Prix, pipping Lewis Hamilton to the sport's highest honour.
Mercedes' marvel has fallen noticeably silent following that ordeal at the Yas Marina Circuit, with questions abound as to whether he'll even return in an effort to reclaim the crown.
The seven-time world champion told reporters he "will see about next year" after being denied a record-breaking eighth F1 title, leading to the suggestion he's more ready than ever to end his career.
The suggestion is that Hamilton has grown "disillusioned" with the sport, while Mercedes want to see race director Michael Masi replaced following his hand in the Abu Dhabi debacle:
That hasn't prevented bookmakers from pricing Hamilton, 37, as the 11/8 favourite to win back his belt, however, pegged to return to the peak ahead of Verstappen, who's 2/1 to retain his title.
The odds take a substantial leap from there as George Russell enters his first season at Mercedes as a 5/1 outsider to finish first, with a substantial gap then separating him from odds 14/1 Ferrari driver Charles Leclerc.
F1 Chronicle brings you the latest drivers' title odds as the countdown to the 2022 season continues, with another two-horse race expected between Hamilton and Verstappen.
And F1 isn't the only kind of high-octane competition liable to attract speed enthusiasts, betting on the races in different parts of the world, including, USA, with racing betting guides, race previews, odds, news, tips, promotions, and a host of other racing content available on the sites like Horse.bet, RacingPost and more. The annual race-betting expenditure amounts around $1.3 billion where about $0.7 billion is wagered on F1 races.
There will also be regular updates regarding Hamilton's situation and plans to race ahead of the 2022 season, which will be the first to not have a Mercedes-based defending champion since 2014.
Despite being denied the chance to tie level with Michael Schumacher as the only driver(s) to have won five successive world titles, the temptation is to believe Hamilton will be back.
Mercedes team principal Toto Wolff recently described just how big a loss it would be if Hamilton were to retire: "I really hope we will see him again. He is the most important part of our sport.
"It would be an indictment for the whole of Formula 1 if the best driver decided to quit because of outrageous decisions."
And he'll return with a vengeance if his career is anything to go by, having dominated the sport for much of the 2010s and doing well to make 2021 competitive given Verstappen at one point appeared out of reach.
That being said, Verstappen loyalists may see value in the Flying Dutchman being priced at higher odds, although there's not a lot of daylight between his odds and those of Hamilton.
As much as the sport may love to see a more open and expansive field genuinely competing for title honours, F1 may be set for another edition of Hamilton and Verstappen's red-hot rivalry.
2022 F1 Drivers' Championship Odds Leaders
| | |
| --- | --- |
| Driver (Manufacturer) | Championship Odds |
| Lewis Hamilton (Mercedes) | 11/8 |
| Max Verstappen (Red Bull) | 2/1 |
| George Russell (Mercedes) | 5/1 |
| Charles Leclerc (Ferrari) | 14/1 |
| Carlos Sainz (Ferrari) | 25/1 |
| Lando Norris (McLaren) | 25/1 |
| Sergio Perez (Red Bull) | 33/1 |
| Fernando Alonso (Alpine) | 40/1 |
| Daniel Ricciardo (McLaren) | 66/1 |
| Esteban Ocon (Alpine) | 80/1 |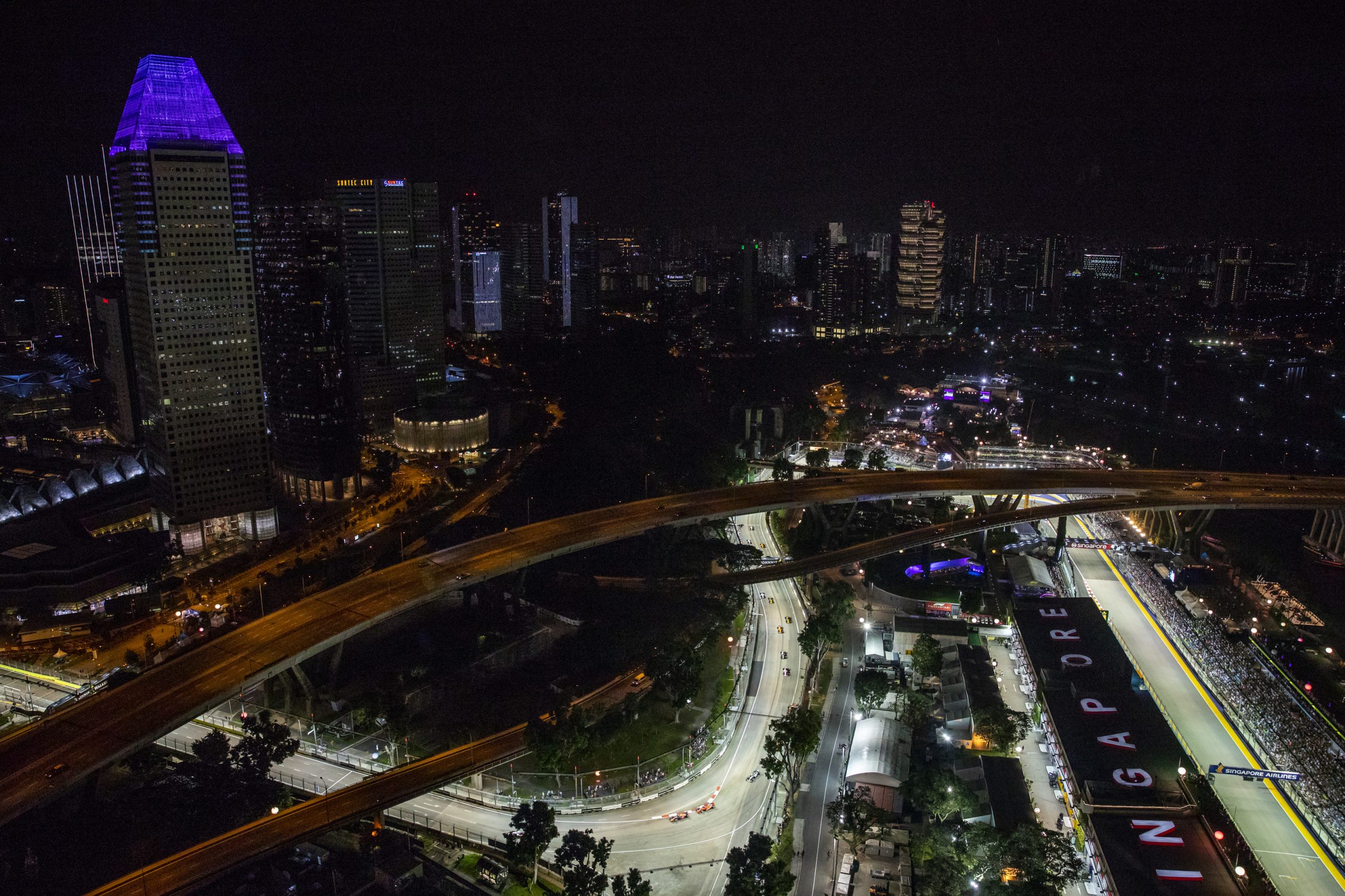 Formula 1 has today announced that the Formula 1 Singapore ...