Lewis Hamilton took pole position for the 2023 Hungarian Grand Prix, narrowly edging out Max Verstappen by just 0.003 of a second.
The 'Alternative Tyre Allocation' saw the Hard tyre mandated for Q1, with the Medium in Q2 and Soft for Q3.
George Russell, looking to improve on his final lap in Q1, suffered from traffic on his out lap and, with the tyres not in their optimal window, was knocked out in P18; while Hamilton progressed in P7.
The second part of qualifying was slightly more straightforward; Lewis' pace on the Medium tyre comfortably seeing him through to Q3 in P2.
In Q3, it all came down to the final runs on the Soft tyre and Lewis delivered the Mercedes team's first pole position since last year's Hungarian Grand Prix. His 1:16.609 just 0.003s faster than Max Verstappen in second.
That slither of time ensured Lewis secured his first pole position since the 2021 Saudi Arabian Grand Prix.
In a continuation of their resurgence of form, McLaren duo Lando Norris and Oscar Piastri qualified third and fourth, while Zhou Guanyu qualified in a surprise fifth position.
Lewis Hamilton – P1
'Pole position is an amazing feeling! I feel so grateful because the Team have worked so hard. We've been pushing so much over this time so to finally get pole position is great; it feels just like the first time. I didn't expect that we'd be fighting for P1 coming here today. When I started my final lap, I gave it absolutely everything. There was nothing left in it.
'There's been plenty of ups and downs over the past 18 months. It's been a roller-coaster ride, but none of us have lost faith. We've all just hauled together and stayed united. We're focusing on trying to steer the car in the right direction. It has been tough, and will continue to be so at times, but I think this shows that we're on the right track and we can do it if we keep pushing. I have to try and sleep tonight now! Tomorrow, we'll bring our A-game as a Team. It's going to be difficult to fight Max and Lando but let's see what we can do.'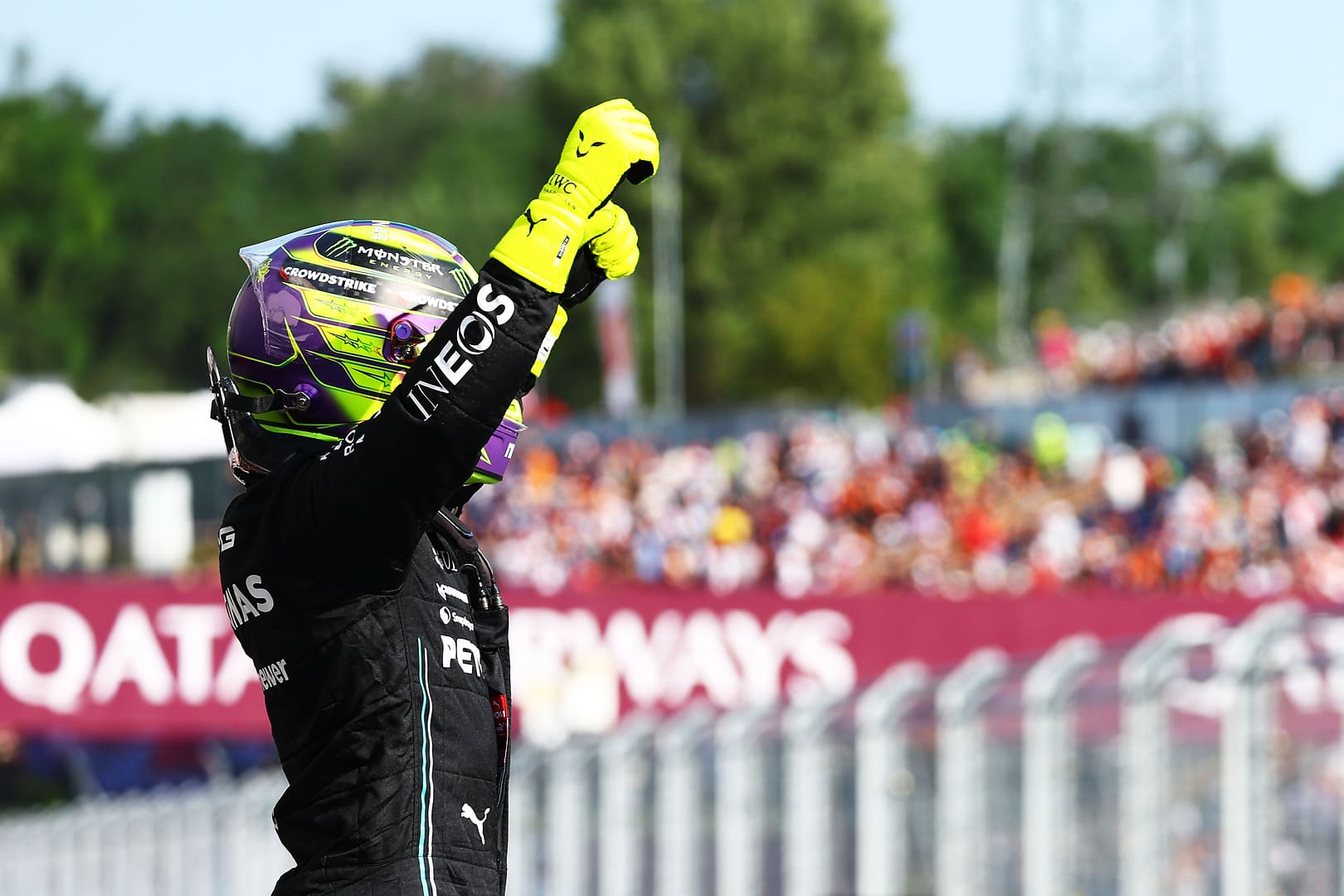 Max Verstappen – P2
"We have not performed the way we should be performing all weekend, it has been really difficult to get the most out of the car. I was struggling with putting the balance together, front to rear. We tried a lot of different things in terms of set-up but it didn't really work. When you are struggling in qualifying you can only try one or two things and then when you really push you fall out of the window again. My second lap in Q3 I tried to push a bit more and the car wasn't there. I think our upgrades worked but that didn't really show. The balance I had in qualifying won't necessarily be a bad thing for tomorrow. Everything in the race is a lot calmer and more stable, whereas in qualifying you really push it to the limit on the balance and can feel more issues. Our long run looks competitive so that is positive. It is still going to be tough to get in front but if we are better on tyres then I predict a good race. Nothing is lost, we have a good race car and it will be a good battle with them tomorrow."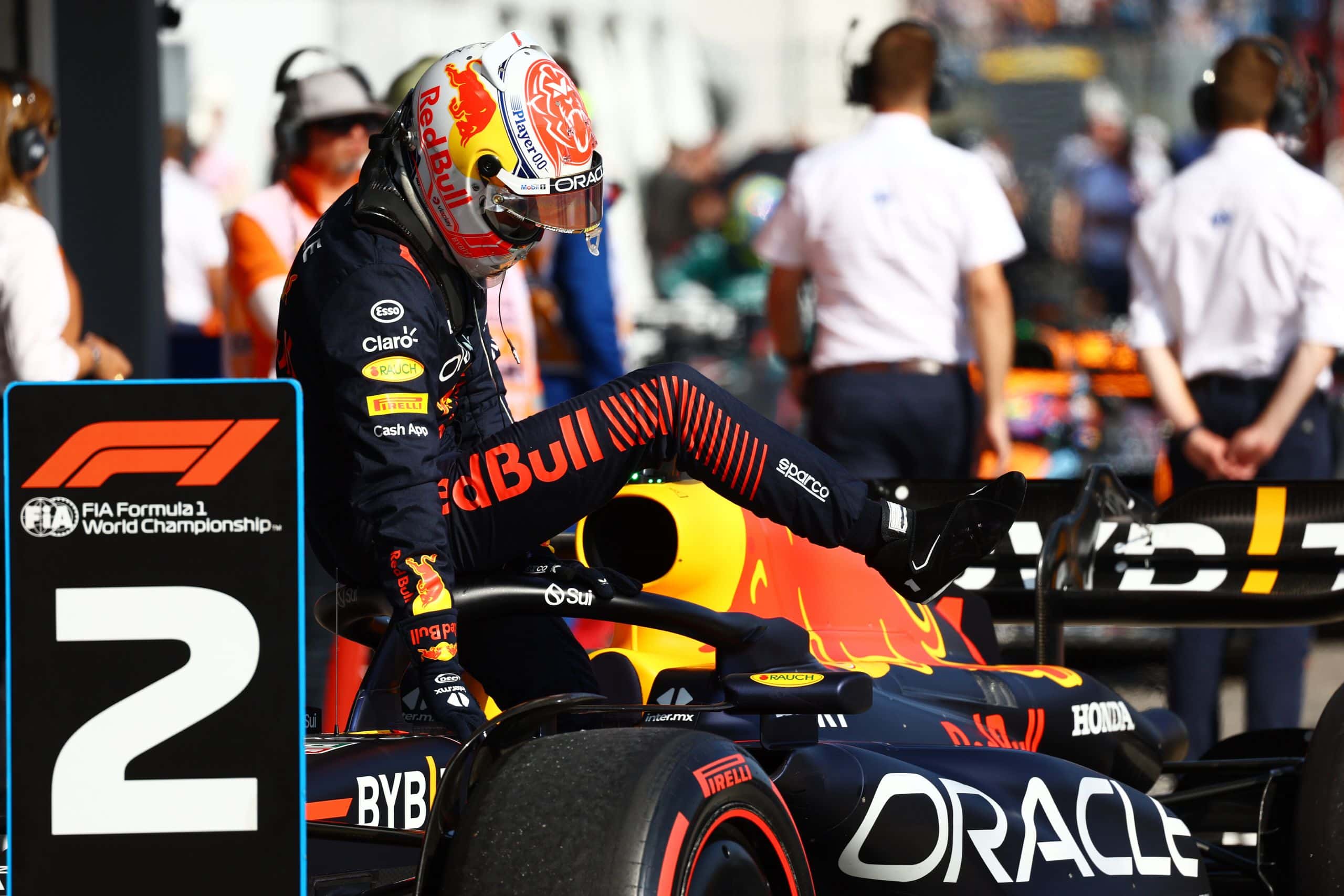 Lando Norris – P3
"If you're doing within a tenth of pole, it feels like you should be on pole if you put the lap together, but I guess as an overall picture, the team did a good job: P3 and P4 for both of us.
"So, a good weekend so far but, as a driver, I'm not the happiest. I feel like I made too many mistakes here and there and that cost me today. There are always little things. Just putting the lap together. It wasn't the cleanest. I guess there's always an element of risk involved in trying to push it a little bit more – but nothing major. P3 is still a good position for tomorrow. So, still a good day.
"I'm excited. I think the race pace yesterday was pretty strong. Just as strong as we were at Silverstone, so I'm excited. It's just a difficult track to overtake – which is probably why I'm a bit more frustrated than I normally would be – but I'm up there with the good guys. We've got two cars up there, so hopefully we can use them and get some good points tomorrow.
"We did a good job today. Tonight, we focus for tomorrow."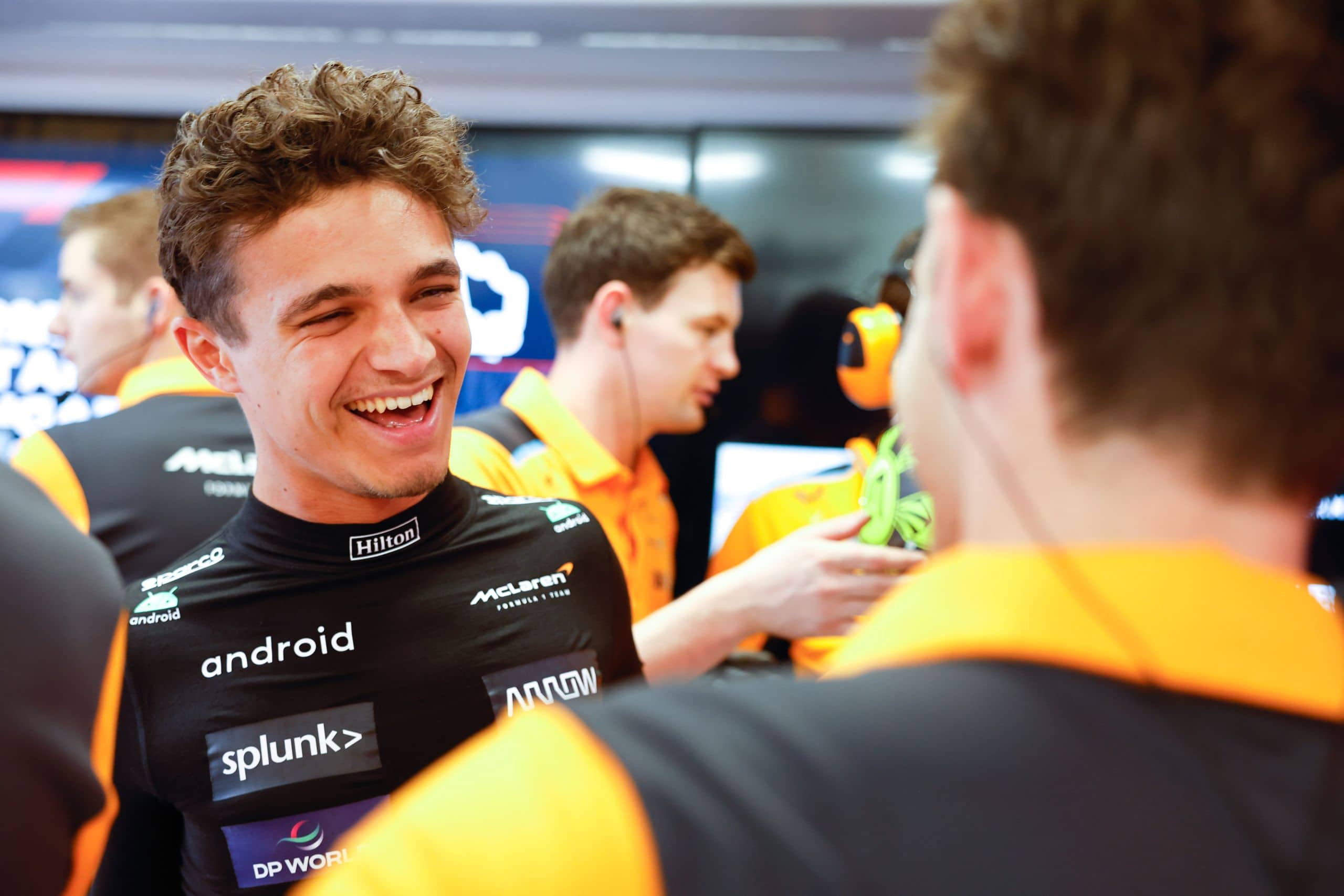 Oscar Piastri – P4
"P4, so I'm happy to be at the front, definitely. I think in Q3 it wasn't my best performance, but it was enough to be on the second row. So, we'll see what we can do tomorrow. It's been a very encouraging day for the team, to still be at the front at a very different circuit. So, full credit to the team in giving us these opportunities. I'll try to make sure I'm a little bit more polished next time, but it's still a nice place to be, in P4."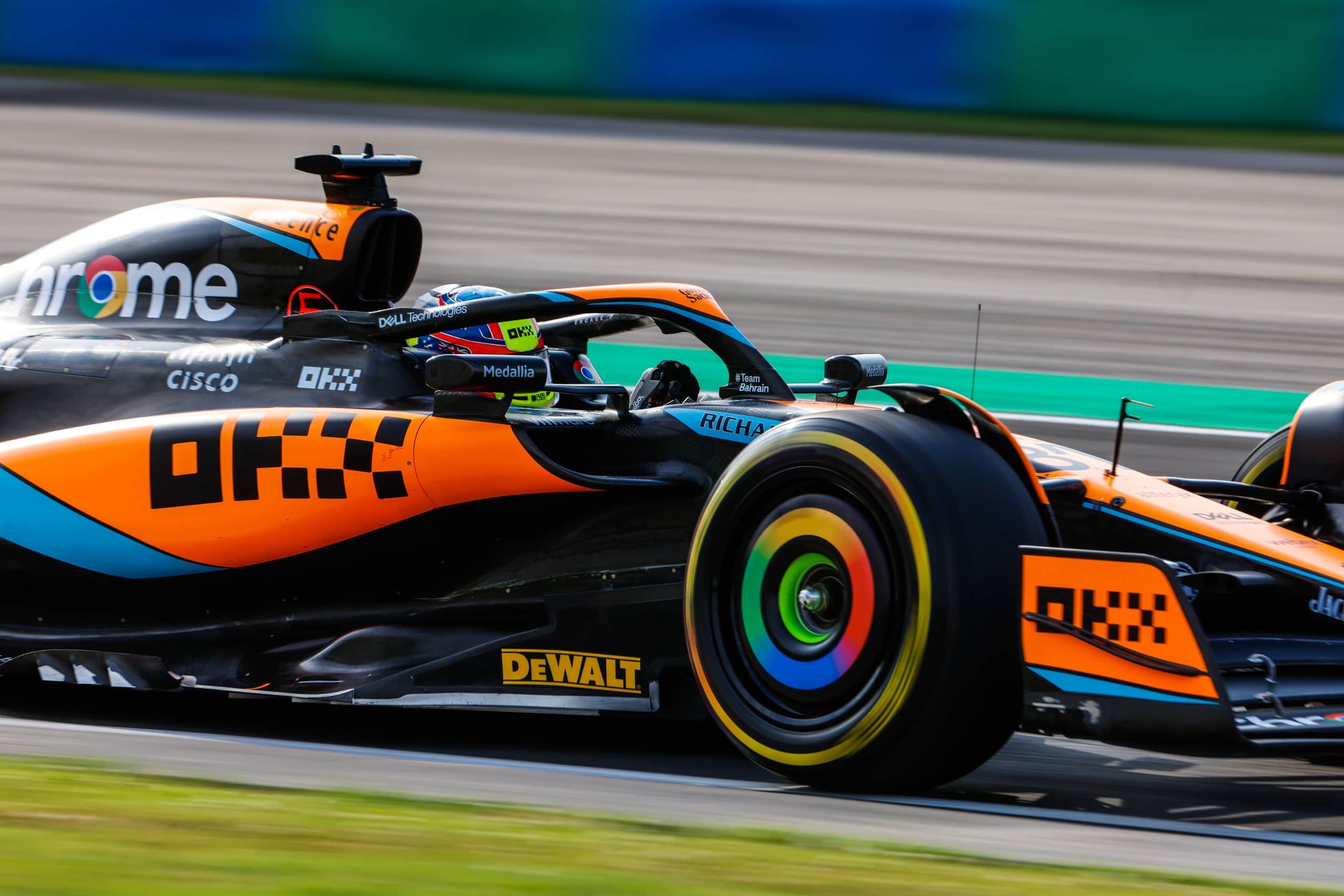 Zhou Guanyu – P5
"It feels good, very good, to be lining up on the grid in fifth place tomorrow. I felt comfortable from the first lap onwards, but still, I did not really expect to even finish Q1 in P1. My first run was quite rough, but then we subsequently managed to execute at the top of our performances up to the end of Q3. I am very happy with the job done today, I knew I had to do a big step in my final push lap since my previous one had gotten deleted, and we did it, all together. Overall, I would say this track layout suits our car well, which gives us great motivation ahead of tomorrow's race. The team did an amazing job, and I am glad we got both cars into the top ten: we were not happy with the performance we extracted from the new package after Silverstone, but we all worked hard in order to further optimise it, and these results prove it. We were already looking quite strong yesterday, and after having further analysed the data overnight, we found that extra push that allowed us to get through Q2 and Q3. Now, all of our focus will go into keeping up with this performance tomorrow, when it matters: hopefully, we'll be able to end the weekend as we started it, and add new points to our tally.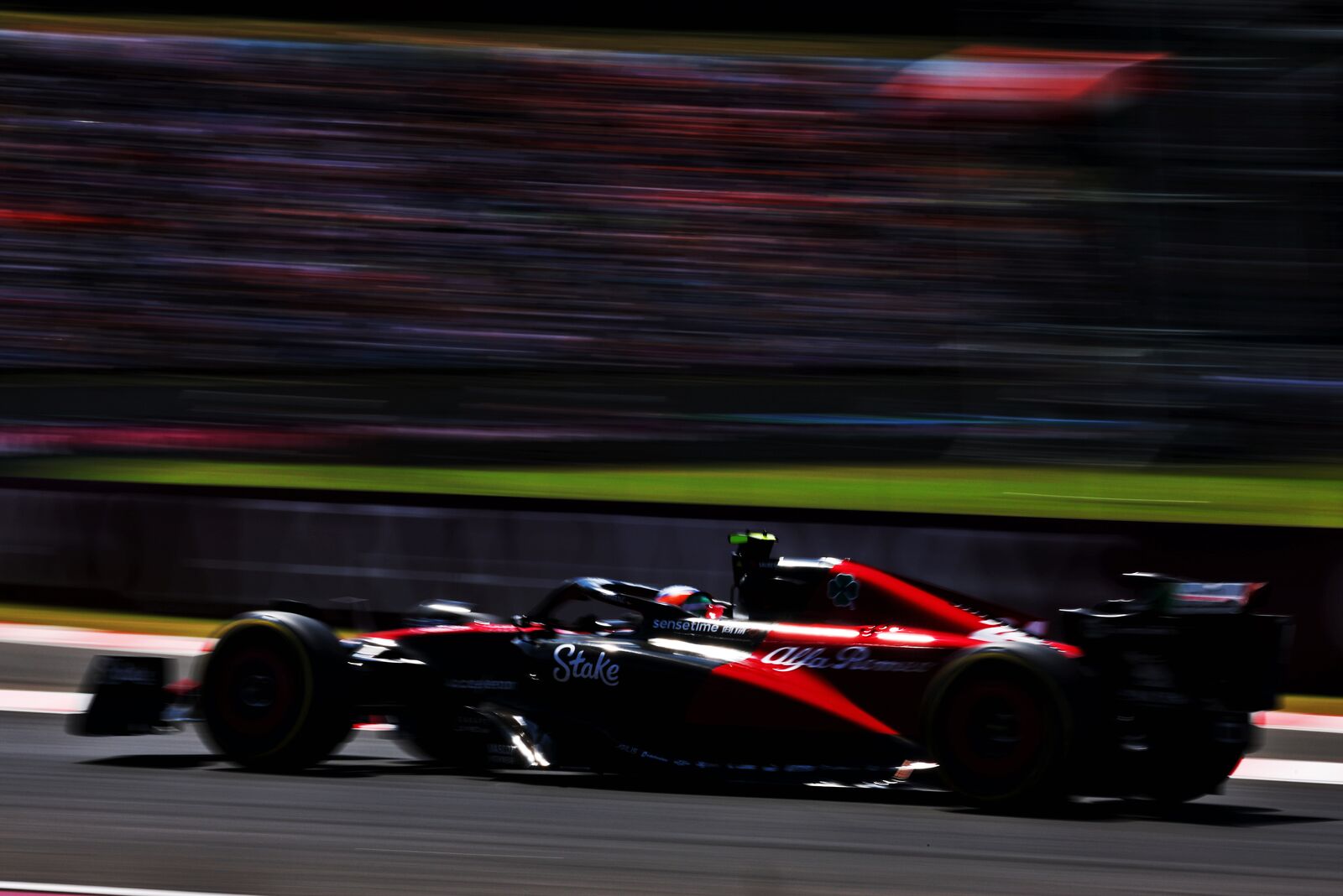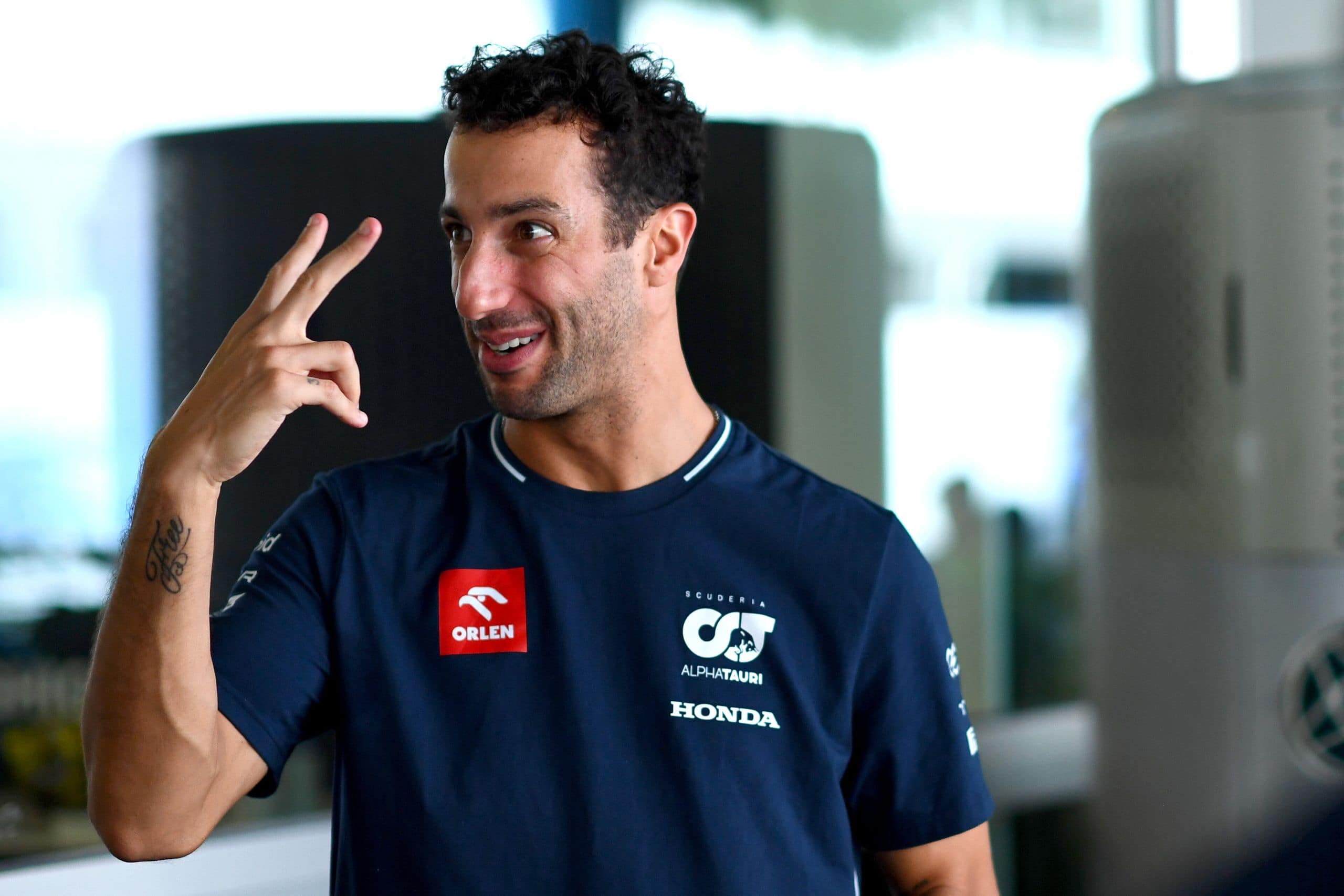 Daniel Ricciardo could miss up to two more grands prix, ...