Lewis Hamilton, you are not just Lewis Hamilton, a seven-time world champion, currently embroiled in a keen tussle for bagging a possible eighth world title. You are Sir Lewis Hamilton, a driver most would dream to match and perhaps succeed only on a PlayStation or the famous Esports, a dominant discourse of our times. You have, no fanboy speak, in over the last half a decade, quite simply raised the bar of the sport thanks to feats of mesmeric consistency.
Lewis Hamilton- Only Few Earn The Right To Criticise!
Give it a think- you are one victory away from bagging 100 Grand Prix victories. You aren't just a driver; but almost an arbiter of sorts on matters intrinsically important to the sport that would hold much value with your keen sense of judgement playing an impartial role, if things were to ever go down that way. Your voice matters. You put your weight behind matters outside of the track and in the larger ambit of the world that truly matter for some albeit against the horrible plight of ignorance of many.
Who'd do that? Who has the time in an age where armchair activism is ever so common?
Of all the people in the sport that's as mentally challenging as it is physically exhausting, you have honestly earned the right to criticise. Surely, throwing attitude and being demeaning would be too shallow for a sports person such as your esteemed self, who sacrificed, quite like his father, many simple pleasures of life to pursue the rocky terrains of Formula 1.
Why Lewis Hamilton Shouldn't Bother Much Over The Frustration At Monaco
But if you are currently punching yourself too much for the harsh comments levelled at your Mercedes team in the aftermath of an ordinary result at Monaco, that saw you bag P7, then honestly, don't bother much!
Every driver has a good day and a bad day. Just that at Monaco, a strong track that beckons stunning strategies- you were left wanting. The end result- Gasly was ahead of your Mercedes in an Alpha Tauri.
There are drivers not even remotely close to your league who've done things you wouldn't expect from a quality sportsman contesting in the highest annals of Grand Prix racing.
Mazepin, rightly reviled for his on-track antics punctuated by constant spinning on the track, finds himself, to this day, hounded for an act that birthed F1's most commonly used 2021 hashtag- #wesaynotoMazepin.
Raikkonen, the most experienced man on the sport, revered as the Iceman, gives a plain darn to the media. One's lost count of the number of times, a frustrated Fernando Alonso– not to forget a great double world champion- exclaimed in bitter agony during his McLaren years- "GP2 engine!"
How often have you, Lewis Hamilton, cried like a petulant baby?
Apart from appearing concerned about losing the tires often in midst of a close tussle, there's hardly ever an occasion where you do not take time out to appreciate- first and foremost- the efforts of your team, putting yourself after them.
Why Lewis Hamilton is an absolute champion
Mark of a true champion.
So, it's really okay if you critiqued a team you work so closely with; a collection of different talents that have gone on to become your Formula 1 family, a parallel emotional core outside of your immediate family.
Moreover, only a great man realises his own follies so when you said the following, we all knew you were realising a fault that can be forgiven in front of all the priceless moments of joy you've given the racing fraternity for past several years:
"In the heat of the moment, you don't always say the best things!
I think constructive criticism is always a good thing, better said behind closed doors and that's what we've been doing.
There was no one single person to blame.
I was very much part of the decision-making process, and after going back and having a look, and analysing things, there are things that I could have said that would have set a domino effect on."
So let's move on, there's another opportunity to display the quintessential hammertime!
Want to save this information for later?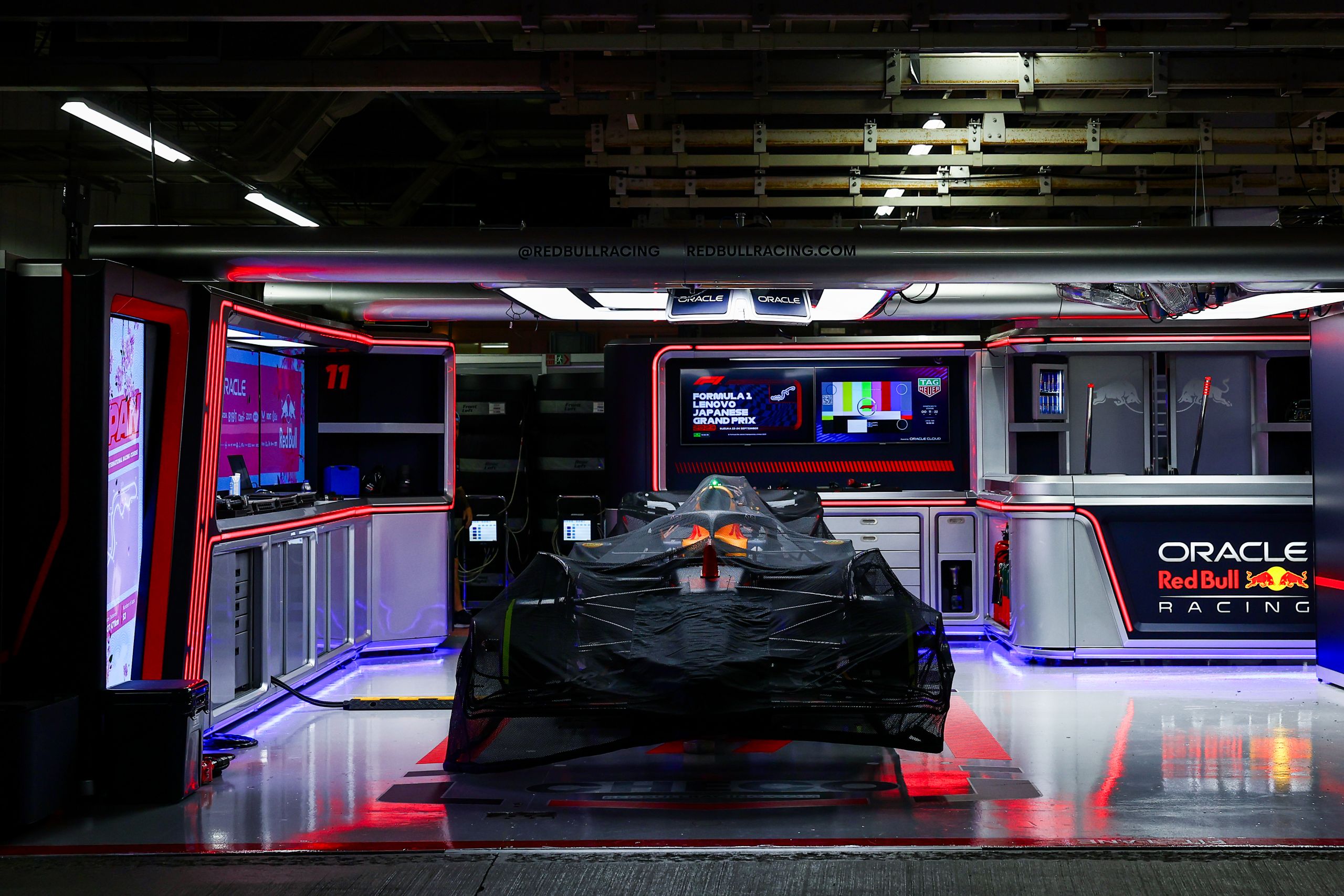 The roar of engines, the blur of speed, and the ...