Fernando Alonso is here to stay! The will is here as are the on-track performances that hint that the familiar power of El Nino is out there, and an early reminder at Baku was served at the end of the FP2 result!
In a sport measured to a thousandth of a second, it's hard, really hard to achieve perfection. Even more so when you are on the wrong side of age in Formula 1. Yet, some try and do not go astray before giving their absolute best. At the very venue where in another day's time the great Fernando Alonso will hopefully begin from a position of respectability, he demonstrated in his final year with McLaren, an instance of absolute perfection.
Fernando Alonso's Baku Brilliance, 2018
So how was that? Suffering damage to two of his wheels in an opening lap skirmish, minutes from the start of the race in 2018, the way Alonso managed to drag his insipid and harrowing machine into the pits for fresh tyre compounds was a master class in damage control.
There are things that rapider drivers can do, specifically when they are armed with a fighting machine. But there are things that only legends like Fernando Alonso can manage despite facing overwhelming odds. He'd end up P7 in the race, despite losing extra time in the pits.
But these are just Alonso things. Earlier, in May at Portugal, Alonso showed true class as he'd engage himself deeply in an exhausting battle with a much faster car in a busy midfield- the McLaren of none other than Daniel Ricciardo.
Some excellent tussles already this season
Perhaps those who'll be assigned the charming task of picking the best overtakes of the 2021 season, will be doing the fool's errand should they fail to pick the 'Spanish Samurai's' pass on the inside of Daniel on the main straight.
Just a couple of laps later, he'd execute a bold move over none other than his racing protege, Sainz's Ferrari.
Just who foresaw a pass being made by an Alpine over a Ferrari? But again, these are Fernando Alonso things; a string of efforts that see the brave Oviedo-born driver put himself up in a position of reckoning when some of his famous peers, such as Sebastian Vettel in his Aston Martin are armoured with a machine nearly as quick as the Alpine.
And what one learnt at the conclusion of the second free practice session at Baku was that Fernando Alonso meant serious business.
The chance to reign at Alpine this weekend
At P6, the Samurai was comfortably ahead of Alpine's man-of-the-season (thus far), Esteban Ocon.
It appears that at a track where it's more about skill and defensive driving that requires the virtuosity of negotiating technical middle sector and tricky corners, Alonso has already come out with a few tricks up his sleeve.
What, of course, would pump him like nothing else could- would be to finish inside the points on Sunday. Trust us, it's about time.
Having last scored a point at Portugal, courtesy his fighting P8, soon after which he'd experience a dip in form and fight, going pointless for two consecutive races- at Spain and Monaco- it's about time Fernando Alonso- pressure creator, tireless fighter, ebullient driver, ageless wonder-rose from the Ashes.
Can Baku see Alonso take the fight with Ocon and be Alpine's leading man for a refreshing change? He'd know, for starters, bagging a solid qualifying grid position is the first step toward ascension.
And should that happen, the current season- already a mouth-watering prospect thanks to a stellar Red Bull show-will pan out more nicely than ever.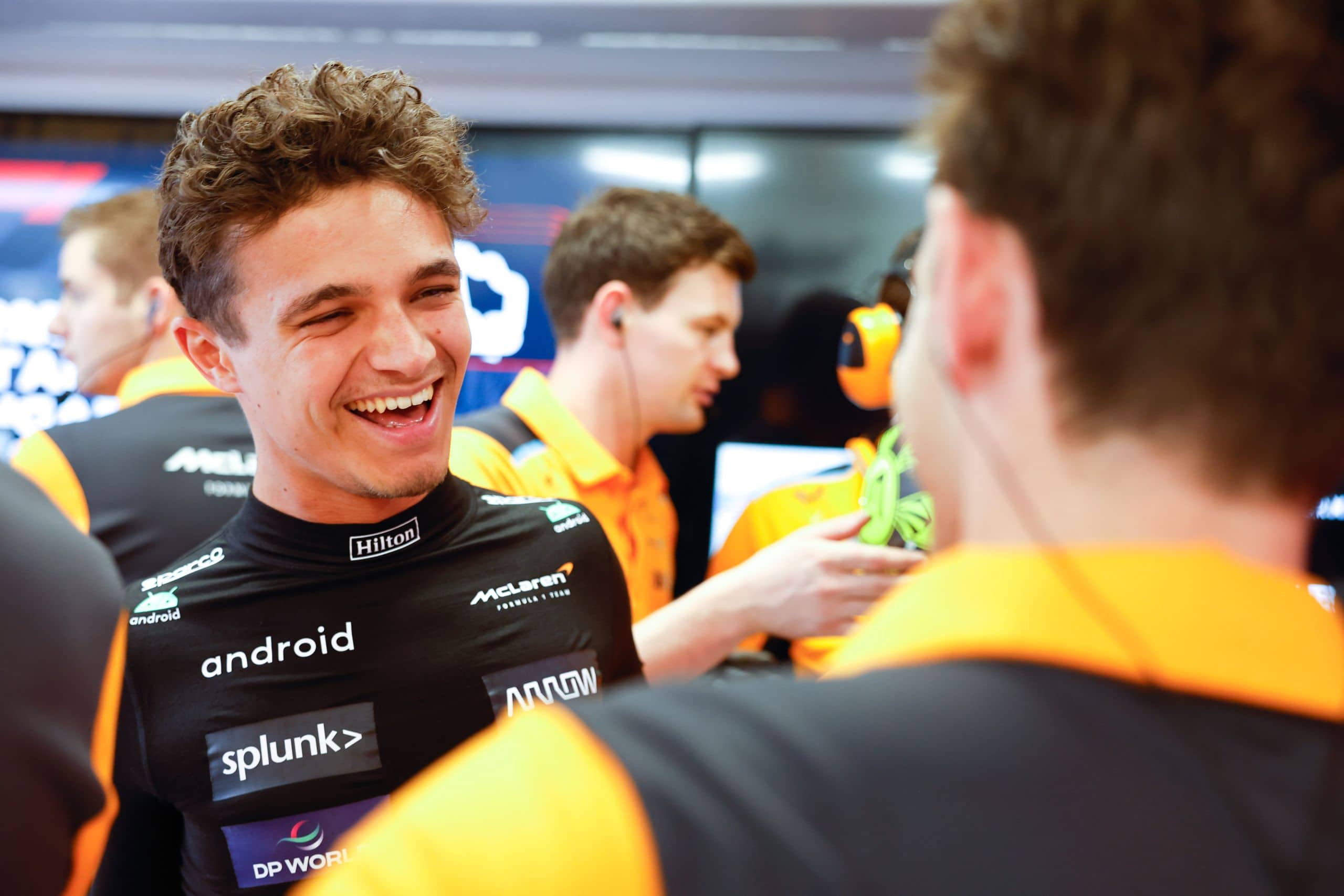 In the most recent times, Zak Brown, the top boss ...