Lewis Hamilton has stormed to the 94th pole position of his illustrious Formula 1 career, his sixth of the 2020 Formula 1 season, and seventh at the Italian Grand Prix. It is also the tenth time the Brit will start on the front row at Monza – equaling Abu Dhabi and Canada as his most successful races in terms of front rows.
The 1:18.887 set by Hamilton in Q3 is not only a new lap record at Monza, but an average speed of 264.362 km/h also makes it the new fastest lap in F1 history.
After recording their worst qualifying result since 1984, Ferrari has given themselves a mountain to climb in the race tomorrow.
Listen: 2020 Italian Grand Prix Qualifying Analysis Podcast
Hamilton Happy With Hard Work
As he has done throughout much of his career, Hamilton was quick to praise the hard work of his team, who were able to overcome the ban to 'party mode' and secure a front row lock-out for Mercedes.
'It wasn't the easiest session because of how close it was out there, so it really demanded a clean lap and I got that on both of my Q3 attempts.
'I'm very happy with the laps I did and Valtteri was very, very close, pushing me hard. I made some big changes going into Qualifying, so I was a little bit nervous before the session, but it all worked out well.
'A fantastic performance from the team today, particularly with the engine rule change. Hats off to everyone back at the factories, they've kept their heads down and this result is proof of the incredible work they do.
'I'm proud to be part of that chain and I'm excited to see what tomorrow will bring. It's going to be a fun battle,' said Hamilton.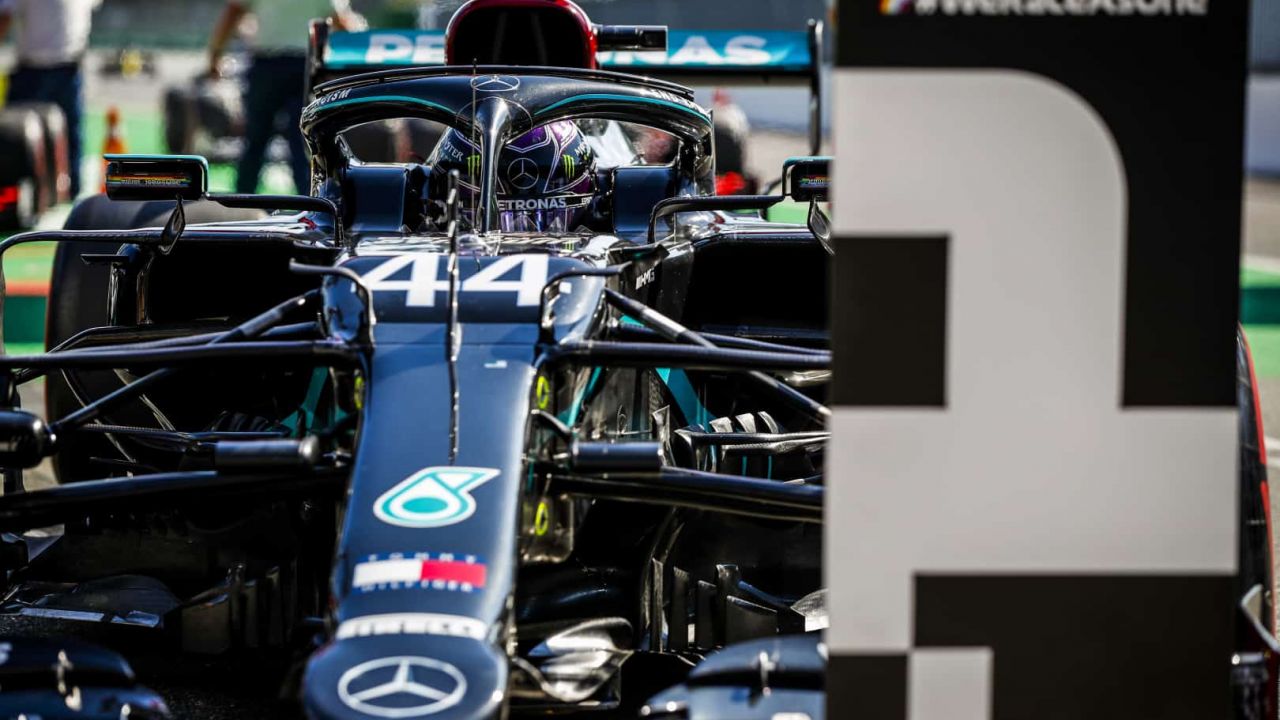 So Close For Disappointed Bottas
Valtteri Bottas pushed his teammate Lewis Hamilton the whole way, but in the final wash-up didn't have quite enough pace to snatch pole.
'Of course, it's disappointing to miss out on pole, especially by such a small margin. My pace has been pretty good all weekend and it was really close out there, as I expected.
'It was tricky with the tow, as I chose to run first this weekend, so I didn't have any – except during Q2 where I did the fastest time. I was on my own in Q3, which wasn't a bad place to be because you have clean air in the corners but obviously you are not benefitting from the tow on the straights, and it's a difficult balance to find.
'Still, the laps were good and I'm looking forward to tomorrow. My race pace on Friday was matching Lewis and this track always provides opportunities, so it's up to me to take them. It's still all to play for,' said Bottas.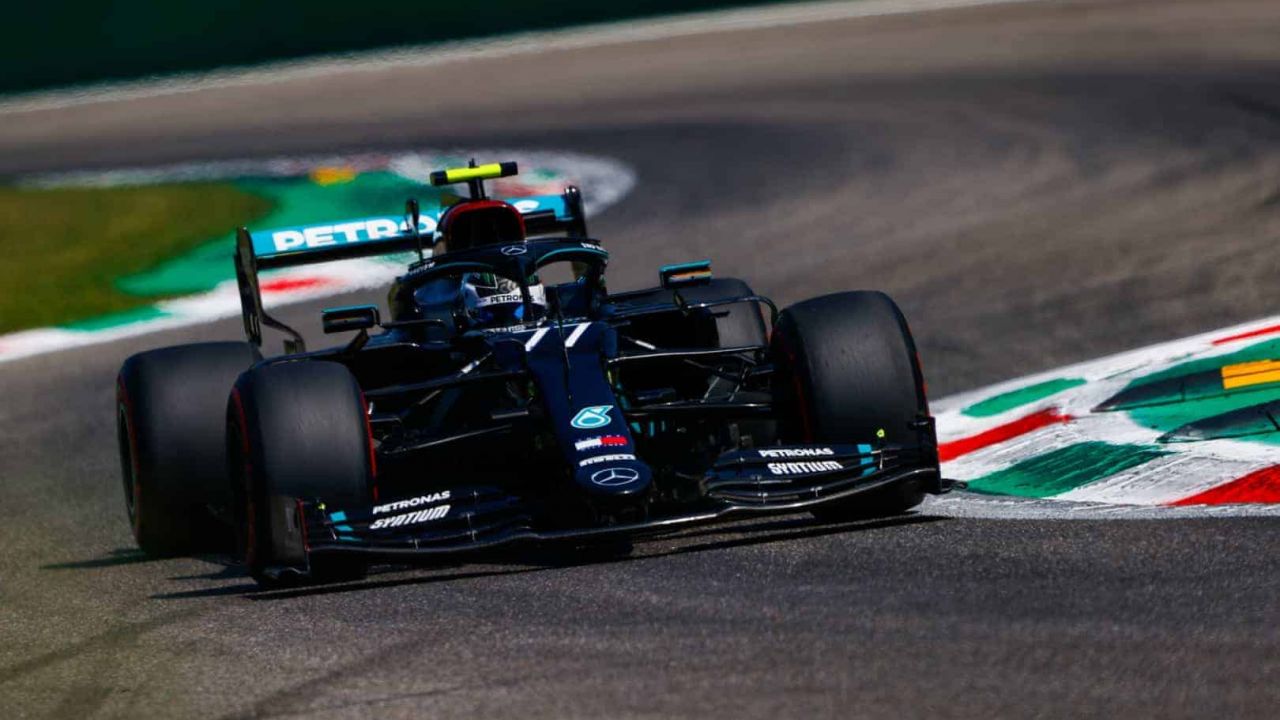 Carlos Sainz Happy With P3
After a largely disappointing start to the 2020 Formula 1 season, P3 at Monza put the smile back on Spaniard Carlos Sainz face.
'Very happy with P3! A great effort from everyone in the garage and a positive day for the whole team.
'We knew we had decent pace to fight in Q3, but to qualify P3 behind both Mercedes in such a tight session is a great feeling!
'Another good lap straight out of the garage in Q1 meant I could take two fresh sets of Soft tyres into Q3. I gave it all in my last attempt of qualifying and managed to pull off a very good lap to clinch this P3.
'I'm aware the job isn't done yet and the points are given out tomorrow. I hope we can have a clean race and that we can capitalise on today's result,' concluded Sainz.