Sir Lewis Hamilton is a rare achiever in the highest annals of the sport. With 174 podiums and 99 wins, culminating into 7 world championships, Lewis Hamilton has achieved phenomenal greatness and that's not at the back of hit and miss efforts.
It's hardly surprising he owns the record for the fastest lap in Formula 1, set at the Italian Grand Prix of 2020.
His has been a streak of consistency never previously seen in the history of the sport, with the possible exception of Michael Schumacher's Ferrari exploits, which fascinated the drivers too besides captivating millions of fans.
What Lewis Hamilton has done in a sport rigorous in its extensive ask of drivers warrants our respect. He's already an icon and shall always be counted as one. But what tends to often undermine Lewis' own greatness are some of his own takes about the sport.
Not a driver who you'd hear unpleasant things from, Lewis Hamilton cares about social causes and uses his star status to generate a voice of reason over vitriol. Another splendid achievement.
But to one's untrained eye, often in the wake of passion, it has been noted that Lewis does end up saying things a bit too honestly, which in the end may come back to haunt him.
So how's that?
The 2021 Belgian GP ended in bitter disappointment for fans and pundits and millions of individuals who tend to understand the sport as being a bit more than just having to deal with manic speeds.
Lewis, much like Alonso, said, "The race was a farce. The points should really not have been given. I wish the fans get their monies back."
Nothing untoward about the point about fans, for must we remember, in these COVID-riddled times, Hamilton went a step further to highlight the plight of those who may have spent precious amounts of money and time, above anything, to watch a race in the end that was swallowed by the rain.
But Lewis Hamilton didn't stop there
He said, it's all about the money! Perhaps this was a reference to the authorities and the massive influx of commerce in Formula 1.
But wait a second.
Lewis, are you sure the race was a farce?
And honestly, if you didn't want the points at the end, why not write a formal letter to Michael Masi and, knowing well that you cannot eschew collecting any since rules warrant so, at least, try to evade points from Spa?
You have surely done that, right- haven't you?
If you do think the race was a farce- and we are not saying there was any racing at the famous venue- why not make a similar case that you do using your celebrity might for other meaningful causes toward abandoning Spa points for all?
If you don't think points are useful or that they should haven't been awarded in the first place, let us make it a level-playing field and have no points for all?
Here's the thing Sir Lewis…
The race might have seemed farce to you much like the awarding of points but think for a second about the driver who got half of his P2 points, as per the rules, for the first time ever in Formula 1 history.
One's not sure if George Russell, would've said the same thing had you been a Williams driver, having toiled all day long to earn your first-ever career podium, even if rain-supported, albeit in undrivable conditions.
Consider a hypothetical condition.
What if you were in your second season then, much like Russell, and someone like Fernando Alonso, using all powers of McLaren and some emotional equity or influence over his former F1 outfit would've convinced the authorities to strip the drivers off their points?
How would you have felt then, Sir Lewis?
Not sure if the likes of George Russell would agree with you, the very driver who perhaps seven in ten feel will exert greater pressure on you should he enter Mercedes, replacing Valtteri.
Moreover, if it so happens that the F1 championship this year proceeds to hang on the knife's edge and Verstappen has a six or seven point advantage over you heading into the season-ending race.
Are you sure, in that case, you'd not dread Spa Francorchamps not have awarded drivers any points, you did still gather half of the P3 points warranted by that podium place, which would be no fewer than 7 and a 1/2?
Which driver Sir Lewis would wish to enter a title-decider without enjoying any amount of lead over the other?
Lastly, if for anything, you shouldn't be talking about the monies and the influence that has in determining fortunes in this sport. Your team, much like a Ferrari but unlike an Alfa Romeo or Haas has had all the money, all this while, to develop powerful championship-contenders all these years.
The others, have simply, until such time, watched in exasperation as one among Mercedes or Ferrari have clobbered them all.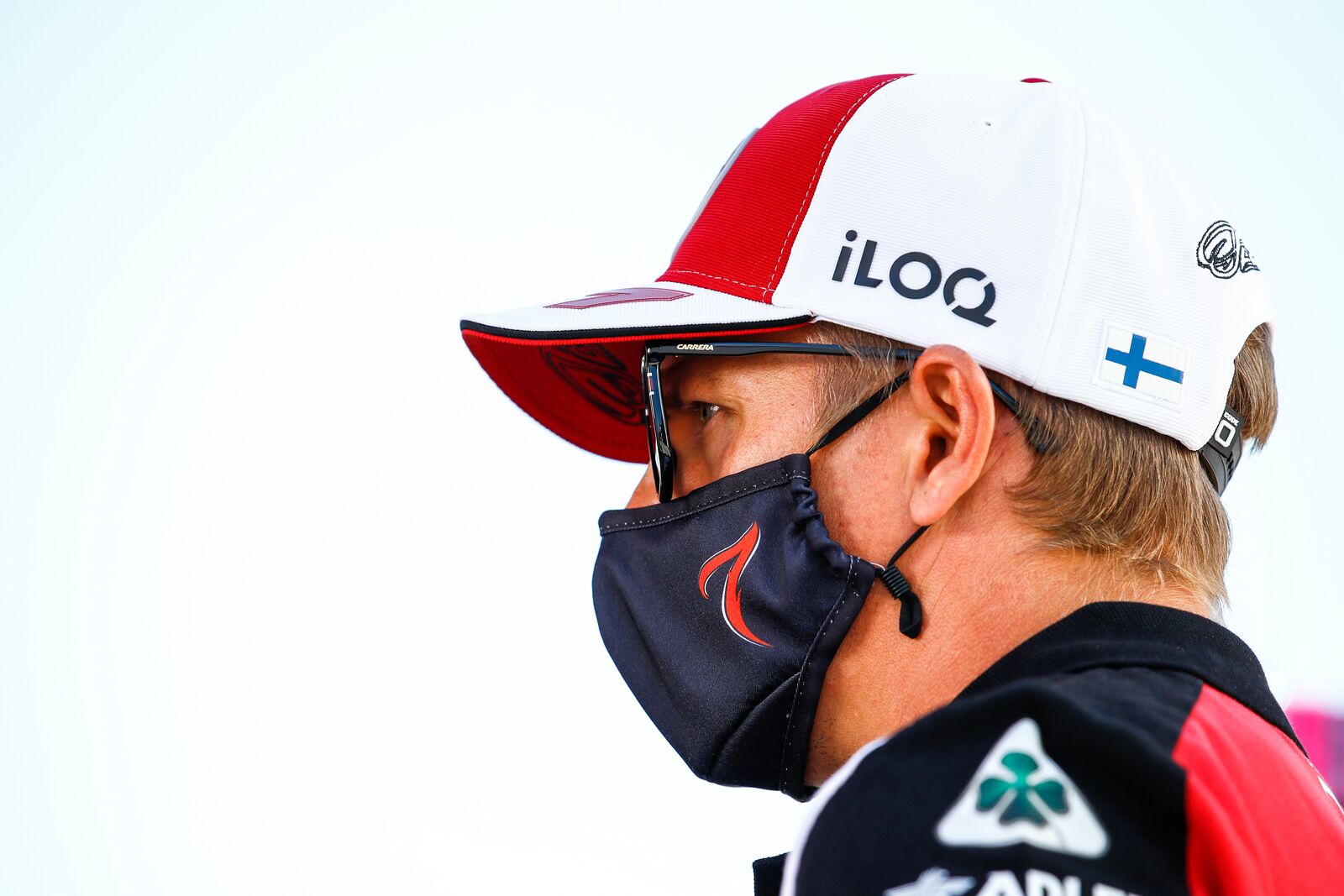 "Kimi, why do you think the move to Sauber would ...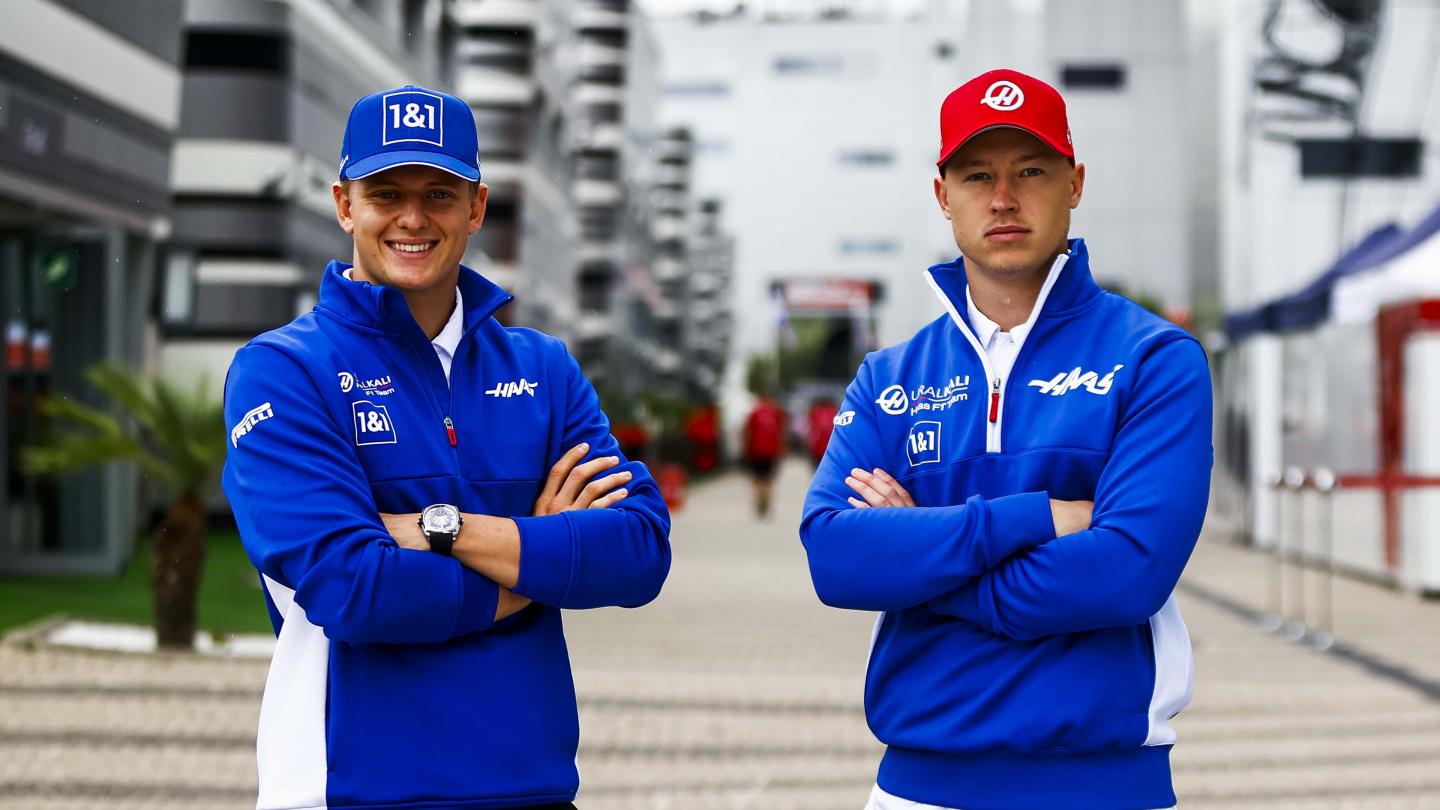 Uralkali Haas F1 Team will enter the 2022 FIA Formula ...