What was it that we saw at the Belgian GP of 2021?
But up first, some context!
Wet weather racing. A bit of rains. Poor traction. Lack of grip. And yet, a Formula 1 race amid all of that. A closely-held contest. Throw in some overtakes, some bold and brave moves. And there you have it, finally! This is what the fans like – do they not? This is what increases their heartbeat, ups the tempo of racing and makes Formula 1 what it really is – a true slugfest of speed amid the most daunting circumstances.
To this day, the Donnington Park drive of Senna, circa 1993, is remembered and cited every now and again whenever the term "Regenmeister" is concerned.
Nearly two and a half decades on from that ominous attack of Senna over his opponents came another breathtaking moment, interestingly in Senna-land itself, i.e., Interlagos, home to the Brazilian GP. In 2016, the very man who today took the podium- albeit at the back of an almost non-racing event- turned up the heat in the paddock and became an F1 sensation courtesy his ballsy Red Bull drive at Brazil.
Not stunning Spa this time around
One overtake after another, and the 2016 Brazilian GP, contested in conditions fraught with excessive rains gave us a race to remember. That's pretty much what was expected out of the just-completed 2021 Belgian GP too, where prior to the start and post Saturday's qualifying countless fans may have hit the bed expecting that amid light rains and certain difficulties, we shall all get to see a Titantic contest at Spa!
Except that this Titanic expectation got drowned into the sea and rather miserably so.
As a matter of fact, bizarre was it to note and bizarre it will be to recollect for times to come that the Belgian GP race, red-flagged not once but twice, thankfully, with no accidents and crashes, continued for four hours, albeit without witnessing any racing at all.
At the conclusion of the day, the FIA released the following statement:
Following the significant weather disruption to the 2021 FIA Formula 1 Belgian Grand Prix, the FIA and Formula 1 are disappointed for all the fans at the track and at home that today's race could not go to full distance, but the safety of the drivers, marshals and spectators must always be the priority. The Decision of the Stewards to extend the window in which the race could take place gave every possible opportunity to maximise the day's running, but the weather conditions unfortunately did not improve sufficiently to complete more laps.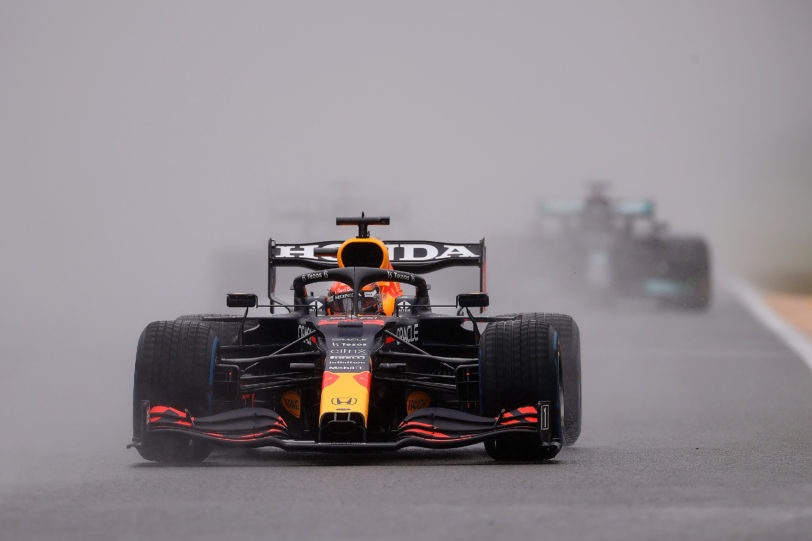 Why was the 2021 Belgian GP not really a GP?
Well, unless and until you are willing to consider twenty drivers 'parading,' not pacing their cars behind a safety car for not more than two laps racing in the end, then it's a different ball game altogether.
But honestly, a Formula 1 GP that began and ended behind a safety car wasn't the only dull facet about witnessing a contest at the otherwise captivating venue.
What was astounding- as put by countless fans at this time over social media- was that points were awarded to drivers who finished from P1- P10.
Technically speaking, and as our team from F1 Chronicle put it wisely, it was a Formula 1 Grand Prix, indeed in the loosest sense of the word, the trouble was that there was no 'racing.'
Can there be any when you are stationed at the rear of the red F1 safety car with the rules stating it out clearly that no overtaking is allowed?
As a matter of fact, could there have been any racing whatsoever with the kind of weather that one saw take centerstage at the Belgian GP, rains ultimately uprooting a contest on what was to have been a super Sunday?
Imagine the prospect of seeing Hamilton and Russell going flat out despite rains but drivable conditions. Imagine one among them battling Verstappen? What if one didn't quite know who'd end up winning at half-way stage?
What if Daniel were to have sneaked upon Lewis, who began and ended, on P3?
Even as it was Max Verstappen out there on P1, in truth, it were the rains that became the winner.
While Verstappen was pleased to pocket the points, he takes home the winners trophy, but not the way he wanted to.
"It is always good to win and the points are important but today is not how anyone wants to do it, especially on our 50th start with Honda. In hindsight it was very important to get pole yesterday and although it's a big shame not to do some proper racing laps, as I really love coming to this track, it was just impossible in these conditions. I thought maybe at 15:30 the conditions were a bit better than just now when we tried to re-start but the visibility was still very low and I understand why we couldn't race today. For me in the lead the visibility was a lot better, even with the Safety Car ahead, but the guys behind me couldn't see a single thing and if someone went off at Eau Rouge and bounced back onto the track they could have been T-boned at high speed which we do not want. It was also extremely low grip and because it kept raining all afternoon it just didn't improve. I think today the big credit goes to the fans around the track who stayed here the whole day in the rain, wind and cold. It must have been horrible to sit in those conditions so a big thanks goes to them and they should be the real winners from today. Now we have to keep on pushing and trying to re-gain the championship lead. I'm confident we have a good car and there is a long way to go so we just need to make sure we get the best performance out of it for the rest of the season," said Verstappen.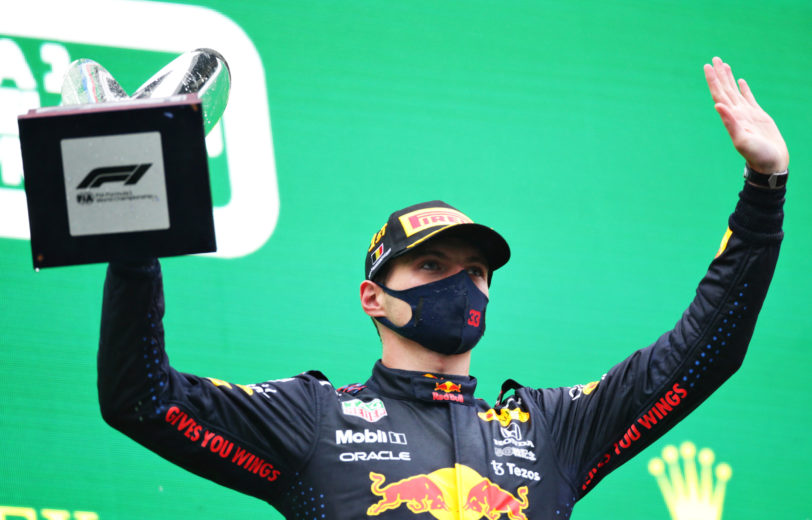 Fans Lose Out
And Spa-Francorchamps, the venue of the famous 2019 duel between Leclerc and Lewis, the loser! Don't forget the fans too as being one and for no fault of their own.
Traveling across country, and in some cases, to and fro between different European countries to witness magnificent action on the longest track on the calendar as also the most picturesque one.
At the end, Lewis won the question of the race award by asking, will their monies be refunded for a non-show?
'Firstly, I'm really disappointed for the fans. It's no one's fault, you can't control the weather, but the fans have been incredible today, sticking with us the whole time, holding out for a potential race, keeping their energy up and creating the atmosphere. They were robbed of a race today, unfortunately. I love racing in the rain, but today was something else. You couldn't see the car ahead, there was aquaplaning, it was so, so tricky out there. It's a shame because of course I wanted to race and I love this track as well. I think it would have been a great race if it hadn't rained so hard, but unfortunately it just didn't stop,' said the 7-Time World Champion.
Over to Zandvoort now, another Max Verstappen-home race! Let's just hope that there, one doesn't get to see another shortest-ever race with the longest-ever wait!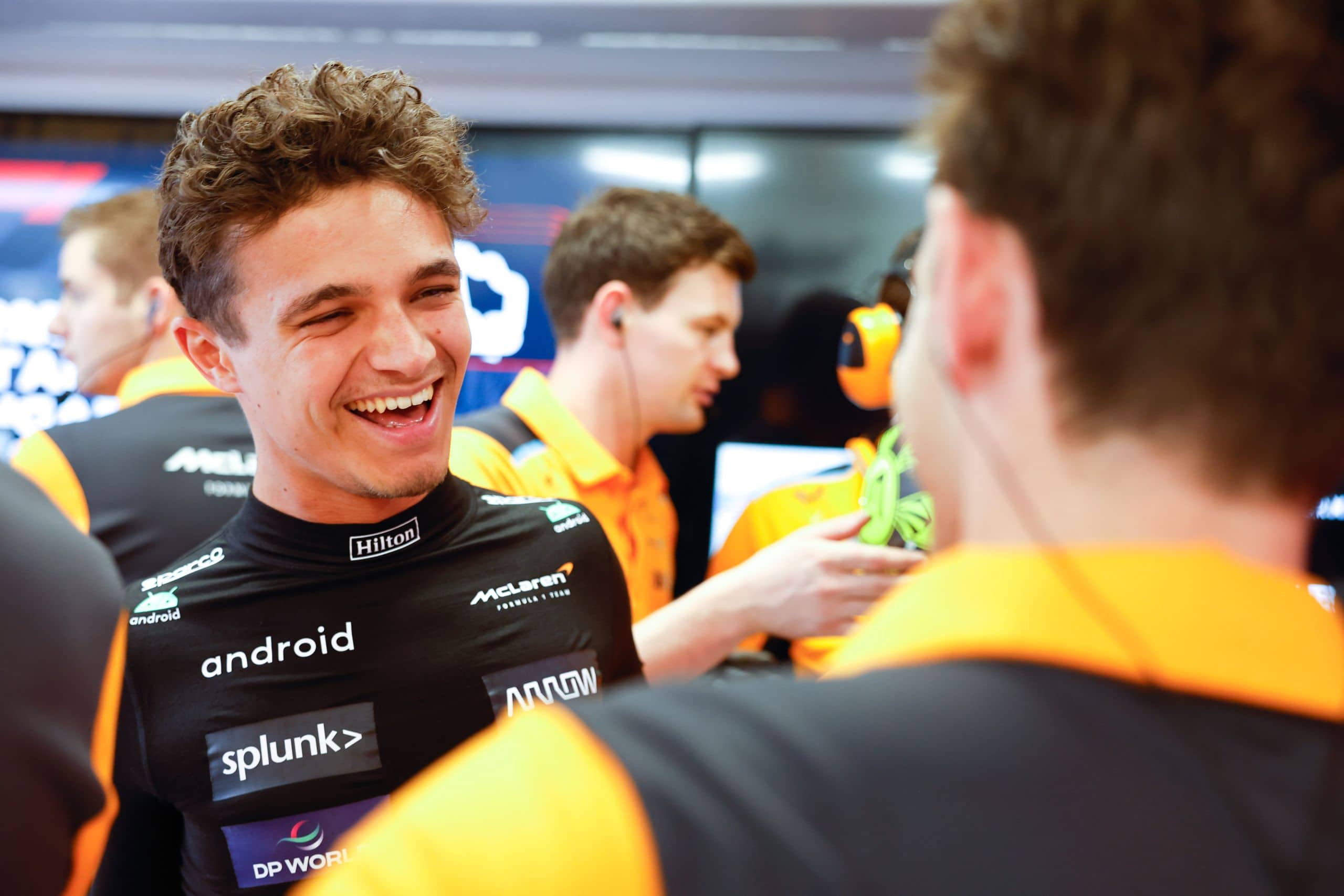 In the most recent times, Zak Brown, the top boss ...