Ten years is an important milestone for our society. Each of our 10th, 20th, 30th etc. birthday dates represents a totally different phase of our lives. For companies, being active for ten years is a synonym of having built a solid image in the market. In times of fleeting personal connections, spending ten years with the same special someone is amazing to say the least.
When it comes to our careers, spending ten years at the same company usually means we have made a beautiful history there. This train of thought is important because it is the topic of an important celebration that took place earlier this week: the Mercedes-AMG Petronas F1 Team has celebrated ten years of working with seven-time champion Lewis Hamilton.
A fruitful partnership
The racing team went to Twitter in order to share a video of Hamilton's first day. The pilot makes a shy smile to greet everyone, saying that he acknowledges that the team had gone through "a couple of tough years". Then, he leaves on a positive note by saying he would work hard with the team to "try and turn some of those results into some serious results."
Ten years later, we all know that he has done much more than accomplishing that. Since he has built such an amazing career at the Mercedes-AMG Petronas team, it is a wonderful time for us to look back. This article is going to show you several important points of what exactly Lewis Hamilton has accomplished over the years working with such a brilliant racing team.
Six World Championship victories
The pilot managed to snatch all those trophies over the period of seven years: 2014, 2015, 2017, 2018, 2019, and 2020. Parallel to that, he helped his F1 team win the constructor's championship for every single year from 2014 to 2021. It is a whopping total of eight titles!
Eighty-two Race Wins
Lewis Hamilton did not make the Mercedes-AMG Petronas team wait a long time to see his results. In 2013, he enjoyed his very first victory at the Hungarian Grand Prix. That was only the first one of over eighty race wins competing with the very same F1 team. And counting!
Seventy-seven Pole Positions
The fact that this number is lower than the previous one is an unexpected symbol of how good the British pilot is. Although Lewis Hamilton has proved he does not need to start first to finish first, he has done the former 77 times; the first one at the 2013 Chinese Grand Prix.
One Hundred and Forty-two Podium Finishes
There is no perfect pilot, of course, but Lewis Hamilton has gone quite close to that. To be more precise, he has gotten "almost there" in 142 times counting second and third places. The first with his team happened in 2013 as well: a third place at the Malaysian Grand Prix.
Forty-Nine Fastest Laps
While this stat is not related to how likely a racer is to win a race, it is definitely a great proof of how skilled a driver he is and how well he knows the track. Lewis Hamilton had his first fastest lap in his very first season, competing at the Italian Grand Prix where he ended ninth.
Racer on track, hero off track
In terms of growing social awareness, it is not sufficient to be a star at what you do if you are oblivious to what is happening around you. Lewis Hamilton knows that and has made sure to use his influence to raise awareness for several issues in terms of social inequality as well as encourage people to change. Here, we are going to briefly mention his most recent actions.
The pilot supported the Black Lives Matter movement in 2020, encouraged his fellow drivers to join him, took a knee before each race, goes on social media to express his opinions about racism, and has established a commission to work for diversity and equality in motorsports. Occasional events of racial slurs fired against him have only made him stronger in his cause.
You can enjoy Mercedes-AMG yourself!
Lewis Hamilton would never have achieved such a brilliant career without the vast expertise of Mercedes-AMG. The German company has worked with performance parts for all types of cars for decades, and now you can make use of them too! Mercteil offers a wide selection of tuning parts for Mercedes-Benz, Mercedes-AMG, and Brabus cars available with a few clicks!
Next time you want to revamp your car, make sure to browse our online catalog. Although it has countless items, it is easy to browse because you can filter it according to the car model you drive. You will also like to know that every single part we offer is genuine, that is, has the same level of quality you would find at a brand new car. And we offer worldwide shipping!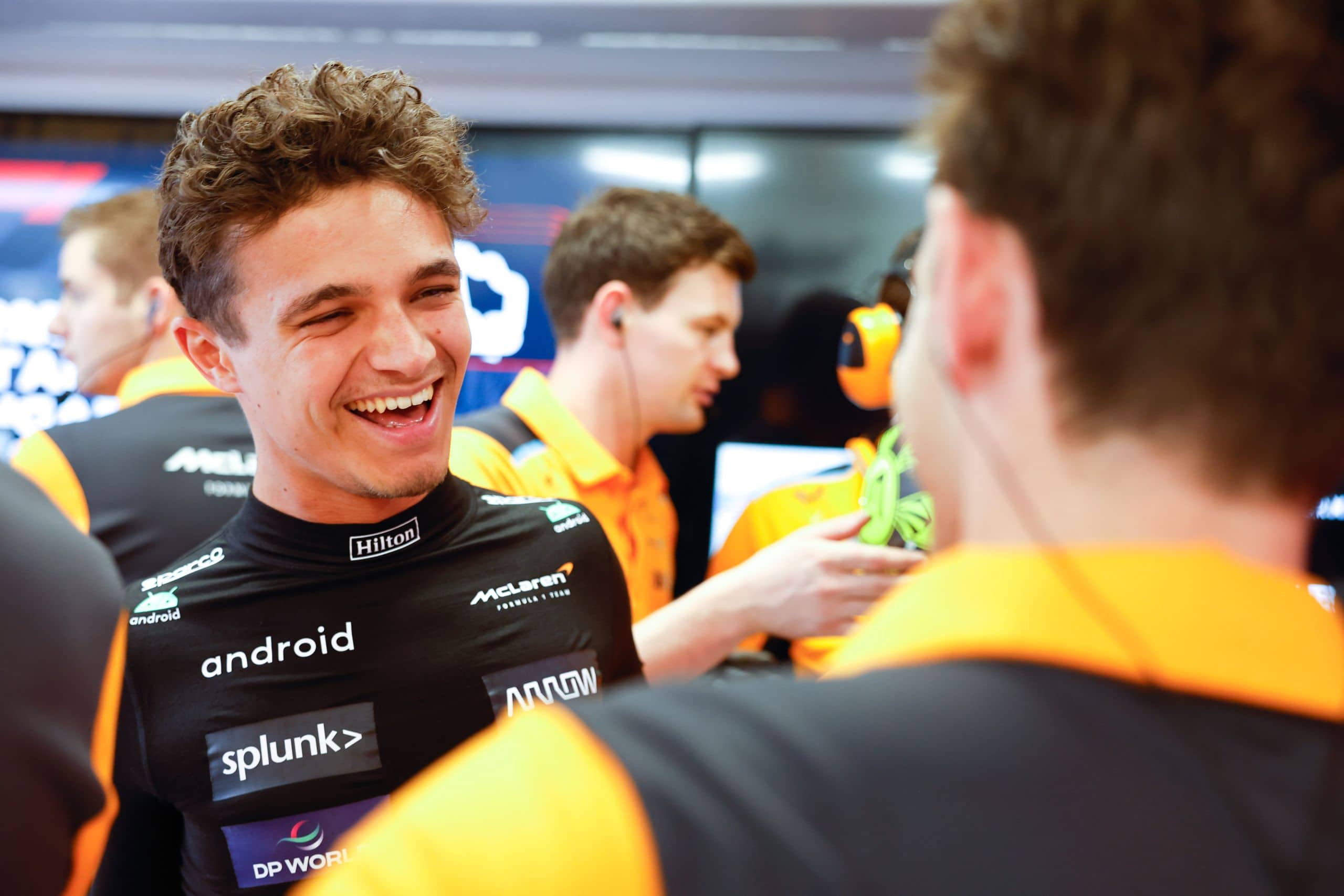 In the most recent times, Zak Brown, the top boss ...