In a country obsessed with soccer, it's not always that FORMULA 1 makes headlines. So if there was going to be anyone to cause a change in narrative, then it had to be Lewis Hamilton in his buoyant Mercedes, the car that he's driven akin to a man possessed to excel come what may.
Listen: 2020 Portuguese Grand Prix Qualifying Analysis
97th Career Pole For Lewis Hamilton
But in storming to a 97th career pole, although his first (that too, in his maiden appearance at the venue) at Portugal, Lewis Hamilton, and his Mercedes team held little for the rest of the grid in exhibiting usual excellence, this time at the Portimao-bound Algrave circuit, home to the returning Portuguese Grand Prix.
Not that this was anyways a startling result given the fact that this year alone, Hamilton's clinched 9 in 12 qualifying battles. But given that it wasn't Lewis Hamilton but teammate Valtteri Bottas who had been fastest all throughout before being usurped by the Briton made the six-time world champion's feat truly worthy of applause.
Now, just one race win is needed by Lewis Hamilton to overtake none other than the great Michael Schumacher to set arguably the greatest as also the most daunting F1 record ever: most race wins in the sport.
Should the returning Portuguese GP do that on Sunday, which is but a few hours away, it would be a brilliant feat. And not only because the outcome will uphold the triumph of a man who deserves to succeed, given his awe-inspiring consistency (7 wins in 11 races in 2020) but that the Portuguese GP, returning to the FORMULA 1 World Championship after two and a half decades would script a famous slice of F1 history.
Hamilton excelled courtesy a sudden burst of speed in the final flying lap seconds from the end of the final session, going at express pace to register a lap time of 1:16:652.
What was most interesting in this feat was that the Mercedes driver beat his teammate by a margin as tiny as 0.101 seconds at the end of an unpredictable session, where at one stage, it even seemed Red Bull's Max Verstappen might clinch the pole.
'I can't tell you how hard that was today – we've got a great car, but you have to drive the nuts off it to pull out a lap and Valtteri has just been so quick here this weekend!
'I've been digging and digging and trying to find that extra time. They communicated well with us and gave us the option of what to do at the end – I chose to do three laps to give a chance at beating his time and he chose to do one.
'I thought that might give me an opportunity and it worked out, getting better and better on the final lap. This is a hardcore circuit, with places where you can't see where you're going because you're just looking at the sky, so there are no references for braking points for example. It's among the most challenging circuits I've been to, especially with this new surface that makes it hard to get the tyres switched on and working on both axles.
'It's a big thank you to the team for the work this weekend, and to the fans who were able to come out today – it's great to see their flags out there on track,' said pole-sitter Lewis Hamilton.
Bottas, meanwhile had to contend with being the second-best again, having recently courted headlines for his bold but honest remarks, "I am better than Lewis."
Nonetheless, central to the 2020 Portuguese Grand Prix qualifying session were the following five talking points:
Familiar midfield tussles
While there were gains for the likes of Perez of Racing Point, who at 1:17:223 bagged P5 (beating his teammate in qualifying), and Carlos Sainz of McLaren, who courtesy his 1:17:520 got P7, the Portuguese GP also unfurled familiar performances by the likes of Lando Norris, in the other McLaren (the Briton bagging a P8).
Alexander Albon, meanwhile, who's had a mixed bag of a season, despite a fine debut podium earlier on in 2020, had to contend for P6, not the most ideal grid position, especially since driving the same machine, Max clinched a second-row start.
But that Pierre Gasly in his AT01 Alpha Tauri beat none other than Daniel Ricciardo, courtesy his P9, must avidly highlight that the Frenchman is still holding the fort, despite experiencing a little dip in performance since his Monza win.
Charles Leclcerc's sensational drive for P4
A driver who punched above his weight yet again, driving not the strongest machine (in fact, the fans have run out of adjectives to determine their dissonance with Ferrari) was Charles Leclerc, who went fourth-fastest at the Portimao-bound venue.
Leclerc, whose last three race results read P7 at Nurburgring, followed by a P6 at Sochi, and a P8 at Mugello, has done the bulk of the scoring for the Maranello team, scoring 63 of Ferrari's 80 points this season.
That the Portuguese GP would be Charles' first, just like the rest of the grid, should in no way undermine the fact that despite having zero experience of driving around the 4.65-km long track, the Monegasque kept at it, and held his nerve to collect a vital fourth.
Can he now score some useful points once again and continue to keep Ferrari's hopes high of salvaging something from an awful year?
Woeful results by the usual backmarkers
Was it all that surprising to note that those who failed to make it to Q2, and therefore, needless to say, also missed the bus for Q3, were the usual suspects: Kimi Raikkonen, in P16, finishing ahead of teammate Giovinazzi, followed by Grosjean, Magnussen, and Latifi?
Much of the season completed thus far has unfurled a similar result anyways. But truth be told, even as Grosjean beat his teammate in the 2020 Portuguese GP quali, it would do little to out turn the sadness in noting that none of the two drivers are going to be with Haas come 2021, as announced a day ago.
George Russell does it again
George Russell, in his P14, drove an absolutely determined lap as he became the only Williams car to make it to Q2, at a time where even Sebastian Vettel, a four-time world champion couldn't get it right (once again) in Q2.
The young British driver, who scored a lap time of 1:17:788 beat the two Alfa Romeos, his Williams teammate, and the two Haas', again.
What a mighty talent young George is, right?
Will Daniel Ricciardo be all that happy?
Probably, the only disappointing performance, besides Stroll, being down in P12, having seen better results earlier, was Renault's Ricciardo, the man who captured the elusive Renault podium, a fortnight ago.
The famous Honeybadger, in his P10, got not only got bettered by Gasly, the Frenchman driving a slower car when compared to the RS20, but that the Aussie only just finished ahead of teammate Ocon (P11) showed Daniel's troubles in coming to terms with a track where none can really be blamed.
No one, as it is, has driven at the Portimao-based Algrave track earlier in Formula 1. This also explains why Sunday's Grand Prix contest could just become a saga of sorts.
The track has already challenged drivers with its undulating surface design with tricky elevation changes. So who will become the toast of the Football-obsessed land on Sunday showing imperious F1 skills?
Lewis, the onus is on you to deliver, sir.
2020 Portuguese Grand Prix Qualifying Reactions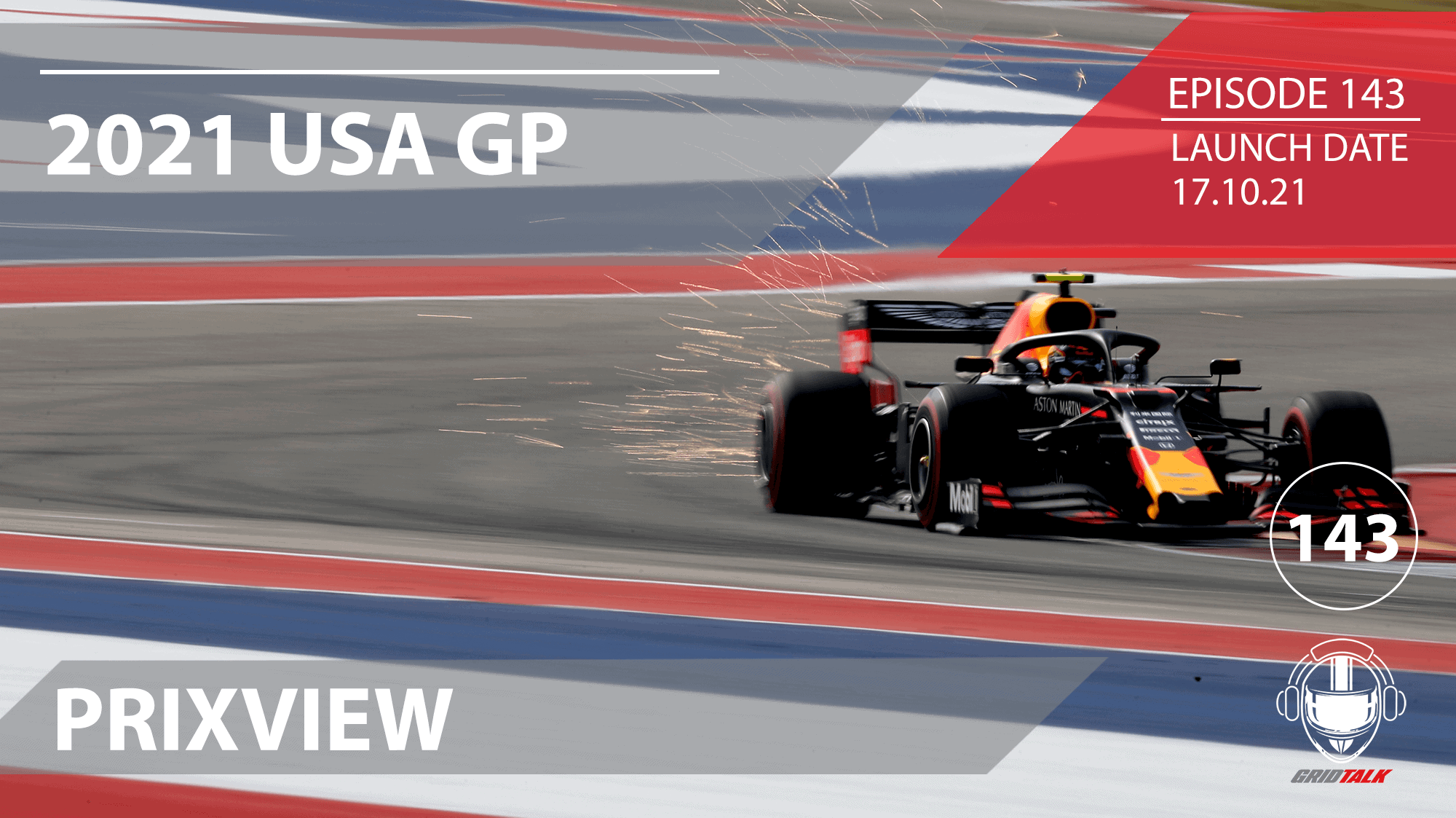 Welcome to Episode 143 of our Formula 1 podcast, Grid ...