Almost the entire First Practice session was wiped out at the 2023 Canadian Grand Prix due to an ongoing CCTV issue at the circuit, with Lewis Hamilton and George Russell not taking to the circuit.
Those issues led to an extended Second Practice session of 90 minutes which also saw disruption with two red flag periods and a heavy downpour in the closing moments.
Given the forecasted rain, the Mercedes team focused on high-fuel running on the medium compound tyre early on before switching to lower-fuel work on the soft tyre.
As the track continued to evolve, both Lewis and George used new sets of the soft tyre to take P1 and P2 respectively.
With more wet weather forecast for tomorrow, the team took the opportunity to install a set of intermediate tyres to end the session.
Lewis Hamilton
'It was a strange day with the issues in FP1. I felt really bad for all the fans out there; we've had a great crowd out here since yesterday and the city's been pumping. I'm glad that we got out there eventually though and it was good to have a 90-minute session. We haven't had one of them in a long time!
I love driving this track, it's mega! From the moment you leave the pitlane you just think "yeah, this is wicked!" It is probably the bumpiest circuit that we've been on for a long time, however. I think everyone is struggling with the bumps though. Overall, the car didn't feel bad, but we've definitely got some work to do. We've just got to improve our ride control and balance through corner, and I think we will be alright. The car overall is a step forward from earlier in the season and I do think I'm feeling the improvements that we saw in Monaco and Barcelona. I love the rain so let's try and have some fun tomorrow!'
George Russell
'It's been quite a strange day given what happened in FP1 and then the extension of FP2. It was a reasonably productive session, but I don't think we can read too much into the timings. We did our low fuel qualifying preparation towards the end of the session when the track was quicker.
Barcelona and here are two totally different circuits, so it's hard to compare how the car is performing from one to another. Barcelona is a super smooth, high-speed track whilst here it is incredibly bumpy. I do think the upgrades we've brought have helped the limitations of the car though. Pace-wise, I think we're going to be on the tail end of Ferrari and Aston Martin in qualifying. We know it comes to us on a Sunday though and that's when it matters. It also looks like it's going to be wet tomorrow so let's see what that brings.'
Andrew Shovlin, Trackside Engineering Director
'After the non-running in FP1, we decided to start our FP2 programme with high fuel work before moving on to low fuel running. That was to ensure we completed our long runs before the expected rain fell. We were an outlier in that respect and our low fuel work therefore benefited from more track evolution than the rest of the field. That was the predominant reason as to why we finished at the top of the time sheets.
Overall, the car and tyres seemed to be in a decent window during the session. There are areas of improvement we will focus on overnight, including trying to find more rear end for both the single lap and long runs. We are also looking to see if we can improve the ride around this notoriously bumpy track, as that will help us carry more speed through the chicanes. There's also a good chance of rain tomorrow; that could change the picture significantly but hopefully we'll get the chance to do some wet running in FP3.'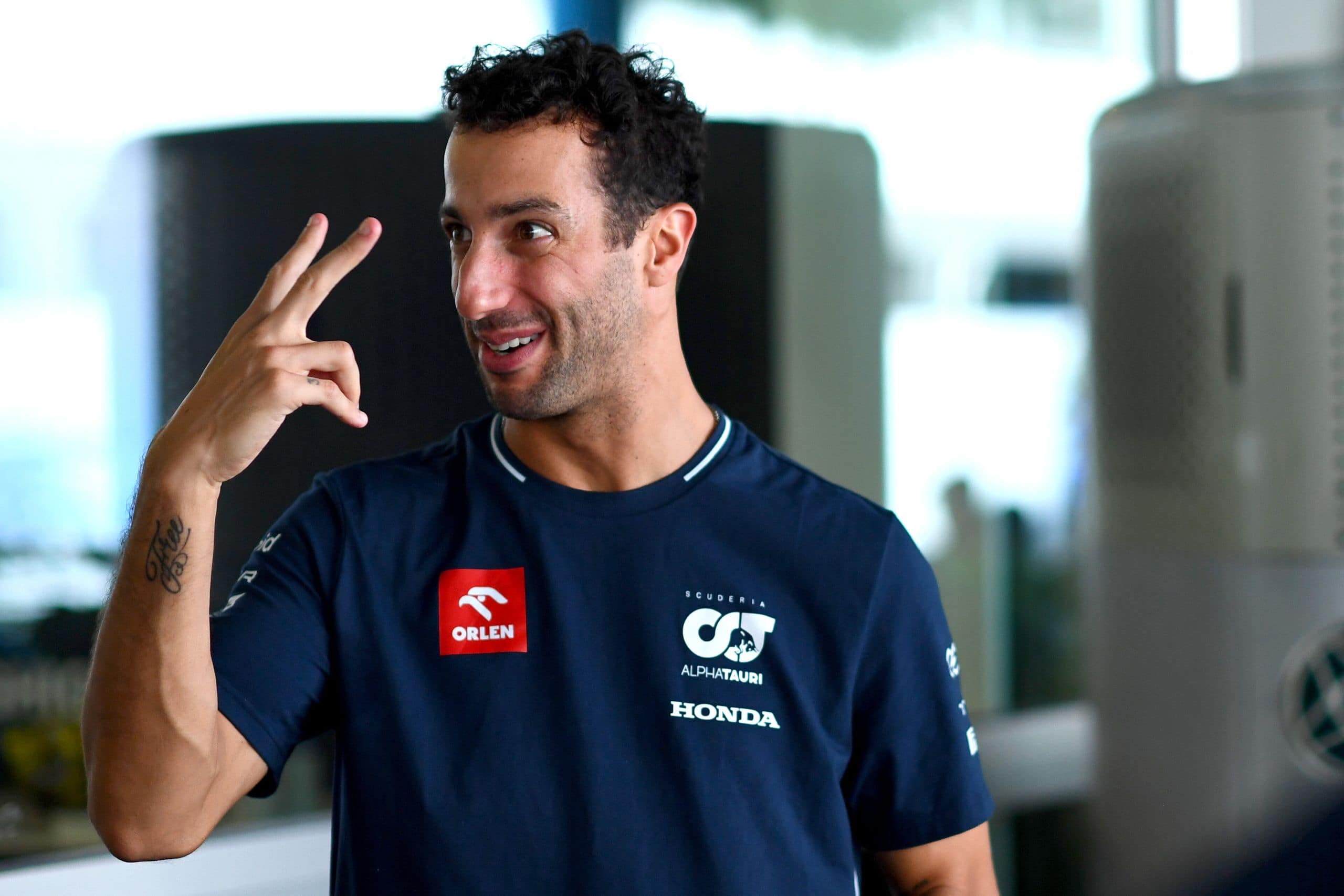 Daniel Ricciardo could miss up to two more grands prix, ...