With 140,000 people in the stands, Lando Norris will sport a special 'Thank You' helmet in tribute of the key workers who have helped steer Britain through the pandemic.
Mercifully, fans are back this year, but Formula 1 is shaking things up for McLaren's home race with the introduction of sprint qualifying for the very first time.
Teams stepping into the unknown this weekend, which only adds to the excitement of a grand prix that has never been short of the stuff.
New Helmet For Lando Norris
After a disturbing incident at the Euro 2020 final that saw Lando Norris mugged of his watch, the British driver has turned his attentions to something more positive – sending thanks to the key workers who have worked tirelessly during the pandemic.
His tribute helmet is a nod to all their hard work, and the McLaren driver is hoping to send them home happy with another podium finish.
"Being on the podium for the third time this season was a great feeling. It was a well-deserved result for all the hard work the entire team has put in so far this year and during an intense triple-header. Hopefully, we can carry this energy into mine and the team's home grand prix this weekend, although we need to be realistic in what we can achieve as Silverstone is a very different track. That being said, we'll still be trying our hardest to score as many points as possible.
"Racing at Silverstone is always a special occasion with it being my home race. Welcoming back the British fans – in the safest way possible – will be amazing to see. I've missed them a lot especially doing two races there last year behind closed doors. Seeing the grandstands full and everything feeling a bit more normal is something I'm really looking forward to.
"We also have the first sprint qualifying event of the season. We'll be straight into the action on Friday with qualifying before the sprint on Saturday, so we'll be prepared to hit the ground running. It's something new for everyone and should make for some close and exciting racing that I'm sure the fans will enjoy!" said Norris.
Daniel Ricciardo Recharged And Ready
After a triple-header that saw the Aussie make great progress, Daniel Ricciardo took time out to recharge his batteries, and also to step back in time at Goodwood in a special car…
"This weekend sees us heading to Silverstone for the team's home race. It's going to be a special moment for us all as we get to see the fans back in those grandstands – it's been a long time coming. We've slowly seen more and more fans back at track as the season has progressed and when it's been safe to do so in certain countries. I think everyone has missed the noise and atmosphere that only the fans can provide.
"At the British Grand Prix we'll try out the new sprint quali format for the first time, which will be an exciting challenge. It'll be interesting to mix up the weekend and I'm sure it'll provide plenty of opportunities to put us in a good position for the race on Sunday.
"After the three back-to-back races in France and Austria, I've taken the time to fully recharge my batteries, and spent some time at Goodwood driving Senna's MP4-5B, which was just awesome. I'm ready to go again at Silverstone and keep pushing after a more positive weekend in Austria where I gained a bit more confidence in the car. We just need to continue to make the steps to translate those improvements into lap-time, so we can challenge for good points," added Ricciardo.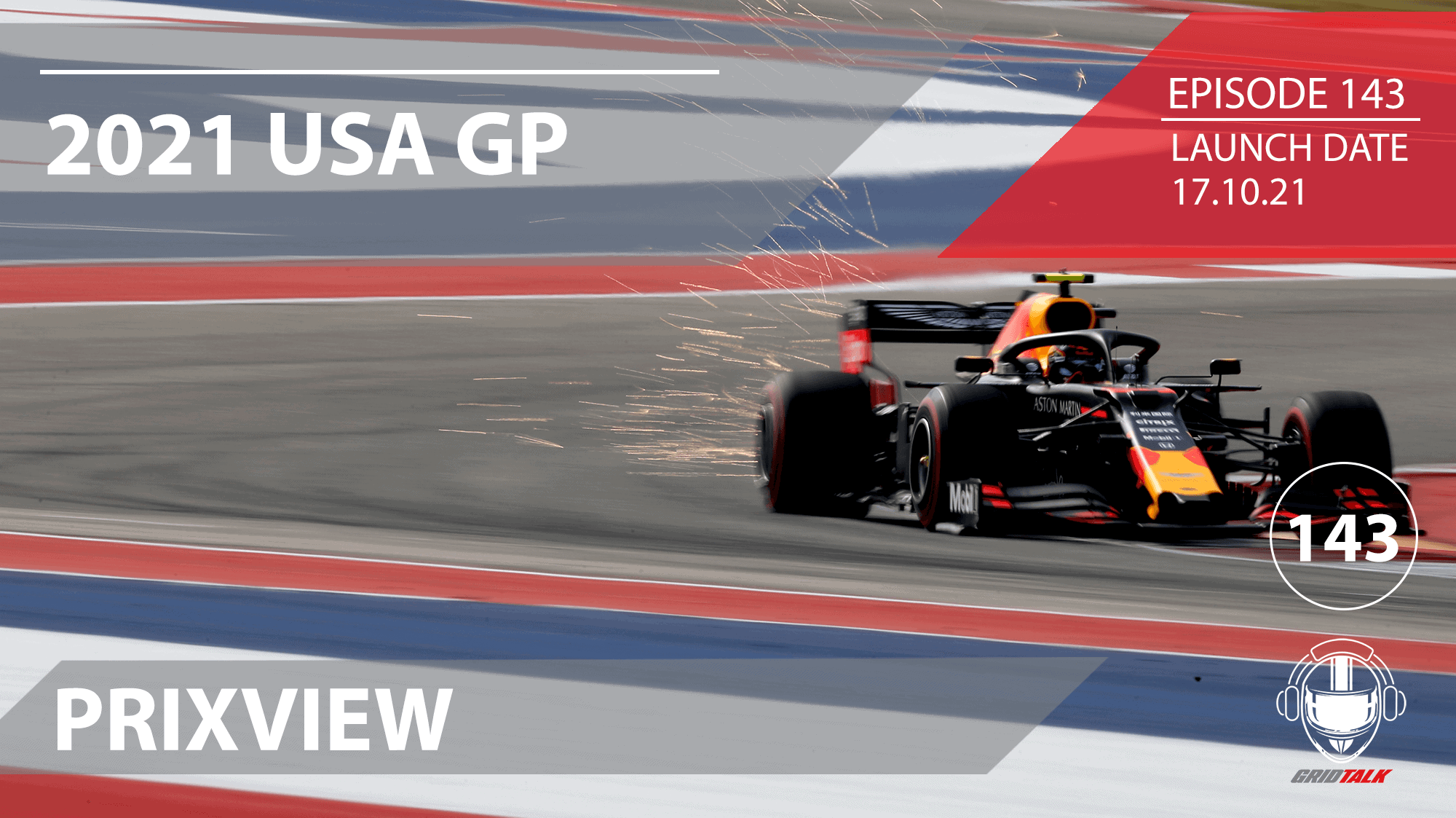 Welcome to Episode 143 of our Formula 1 podcast, Grid ...