Lance Strolls To Pole Untroubled By Constant Rain As Max's Second, Perez's Third Sets Perfect Tone To Turkish GP!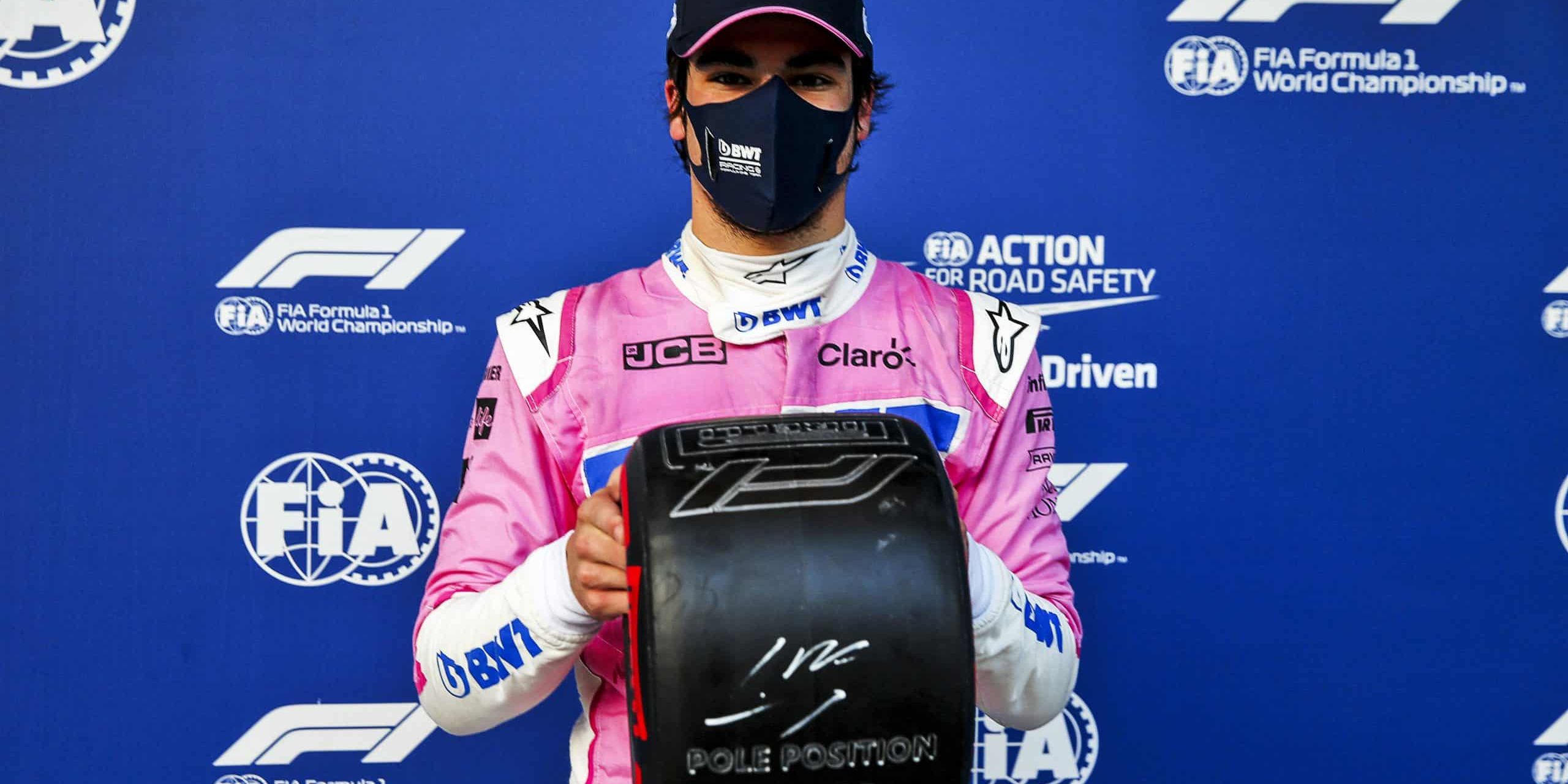 Not just speed or sheer dominance alone, FORMULA 1 is also about correcting major wrongs. For instance, the last Canadian driver to take pole was Jacques Villeneuve. A fact that remained unchanged for nearly two decades which is precisely when Villeneuve's compatriot Lance Stroll righted a woeful anomaly in F1 history in putting his Racing Point right on top at the 2020 Turkish GP.
Listen: 2020 Turkish Grand Prix Qualifying Analysis
Who saw this coming?
Only if you were a master punter or say, a clairvoyant would you have predicted Saturday's pole-sitter, a task that given sheer difficulty thanks to incessant rains and knowing FORMULA 1's penchant for the uncertain was as difficult as climbing a summit barefooted.
But in usurping the challenge of driving around at the daunting Istanbul Park despite barely any visibility, both Racing Point drivers were right on the money, young Lance Stroll clinching a maiden career pole with Sergio Perez in third.
Max Verstappen, who all but pipped the Canadian ended with a feisty second.
So was that any easy? Or was the second- actually not the worst-possible place to begin the 2020 Turkish GP, given its still the front row- down to the wrong tyre choice?
If the flying Dutchman is to be believed, then "the Intermediates didn't really work for us," as Max referred to the tyre choice, something that hardly bothered the two flying Racing Points, functioning with better grip especially against tremendous rains.
While the intermediates did the trick that the two Mercedes-powered cars were so hoping for, the dazzling duo achieving their best starts to any Grands Prix this season, it wasn't that pleasing a sight for the 'best team on the grid!'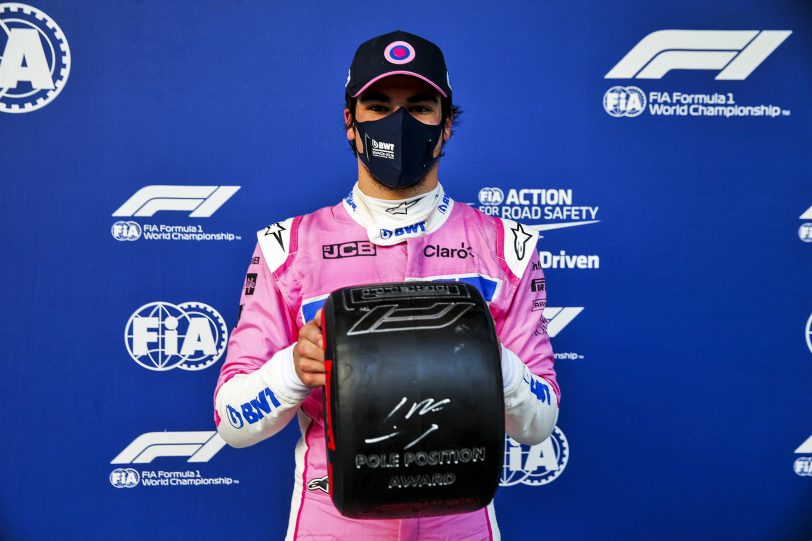 Not Exactly Hammertime in Quali for Legendary LH!
Even as Lewis Hamilton managed only a Sixth, a fairly unusual result given his usual lofty standards, with teammate Bottas down in Ninth, there were several marked improvements for those who led and trailed the two Mercedes'.
For instance, Alex Albon grabbing another impressive Fourth, stacking his machine right behind Perez, meanwhile, Renault's Daniel Ricciardo- arguably speaking, the driver of the season behind the two Mercedes'- grabbing a fighting Fifth on the grid.
Though the man in the other Renault, Esteban Ocon, who until Q1 had been the fastest on the grid, fell further down to seventh, again not a terrible slot on the grid.
Alfa's Males Strike
That told, the 2020 Turkish GP qualifying shall always be remembered for a special moment for Alfa Romeo. Never before in the thirteen rounds held so far had both Alfa Romeos managed to break into Q3.
But then hasn't Turkey been welcoming to FORMULA 1's Iceman Kimi Raikkonen, winner of the 2005 race (with McLaren)?
In going eighth and tenth fastest, respectively, Kimi Raikkonen and Antonio Giovinazzi sprung conquered a grid position that Frederic Vasseur will take happily any day having witnessed the constantly jarring troubles of his Swiss team on the much-important Saturdays.
Yet again, another pleasant surprise that probably not even Kimi or 'Tonio' would've guessed at the start: what do you reckon?
Further down the grid were Lando Norris in eleventh, Ferrari's Sebastian Vettel on twelfth (albeit the faster of the two Scuderias), and Carlos Sainz Jr. in the other McLaren, the Spaniard bisecting the two Ferraris as Leclerc– in Fourteenth- struggled for grip, going wide at Turn 1 during the closing stages to end an insipid run.
Packed midfield
Pierre Gasly, who's greatest moment since the inspiring Monza win came at the behest of a brave Portimao drive (P5) could only gather a lowly Fifteenth, perceptibly adding to his frustration, a bit like the rest of the actors on a slippery Turkish stage.
That said, Kevin Magnussen of Haas, who had been so promising despite battling incessant rains in a curtailed (rain-affected) Q2- the usual story for much of Saturday- slipped down to Sixteenth.
Daniil Kvyat, fresh from a stellar drive at Imola where he gathered a fourth endured a tough race, spinning around a slippery track especially at a time where he would've liked to have focused hard and held on decisively to a much stronger grid position instead of ending on Seventeenth.
Meanwhile, Romain Grosjean, who funnily even missed his flight to arrive at Istanbul, also the destination of his two important GP2 wins, and was due to start the 2020 Turkish GP from Nineteenth, benefitted from Russell being relegated to the very rearend of the grid on Twentieth.
But what can the experienced driver do with a P19, we are yet to see?
More disappointments for drivers further at the back!
Russell, who also suffered the heartbreak of yet again failing to score that elusive point at Imola in the last race, as a result of a late ruling by the stewards, found himself usurped by teammate Nicholas Latifi who too spun in the closing stages, the Canadian managing no better than a very poor Nineteenth.
The avid youngster was penalized for exceeding the allocated number of power unit parts.
This meant that he would come last in the pecking order, driving a machine with which he shall once again hope to punch above his weight just as he has done all this while.
All of that said, Sunday's returning Turkish GP 2020 shall possibly uphold the victory of the one who'll persist against all odds, which given the way the final grid has shaped, may not only be down to Racing Points facing Mad Max alone. It could be the weather too, it could also be some opening lap skirmish, which may unexpectedly color a contest which already looks fascinating.
So what will it be- a Stroll in the park for Lance or Sergio's moment wherein he dabbles both the Honeybadger as well as the bull-run. You listening, Max?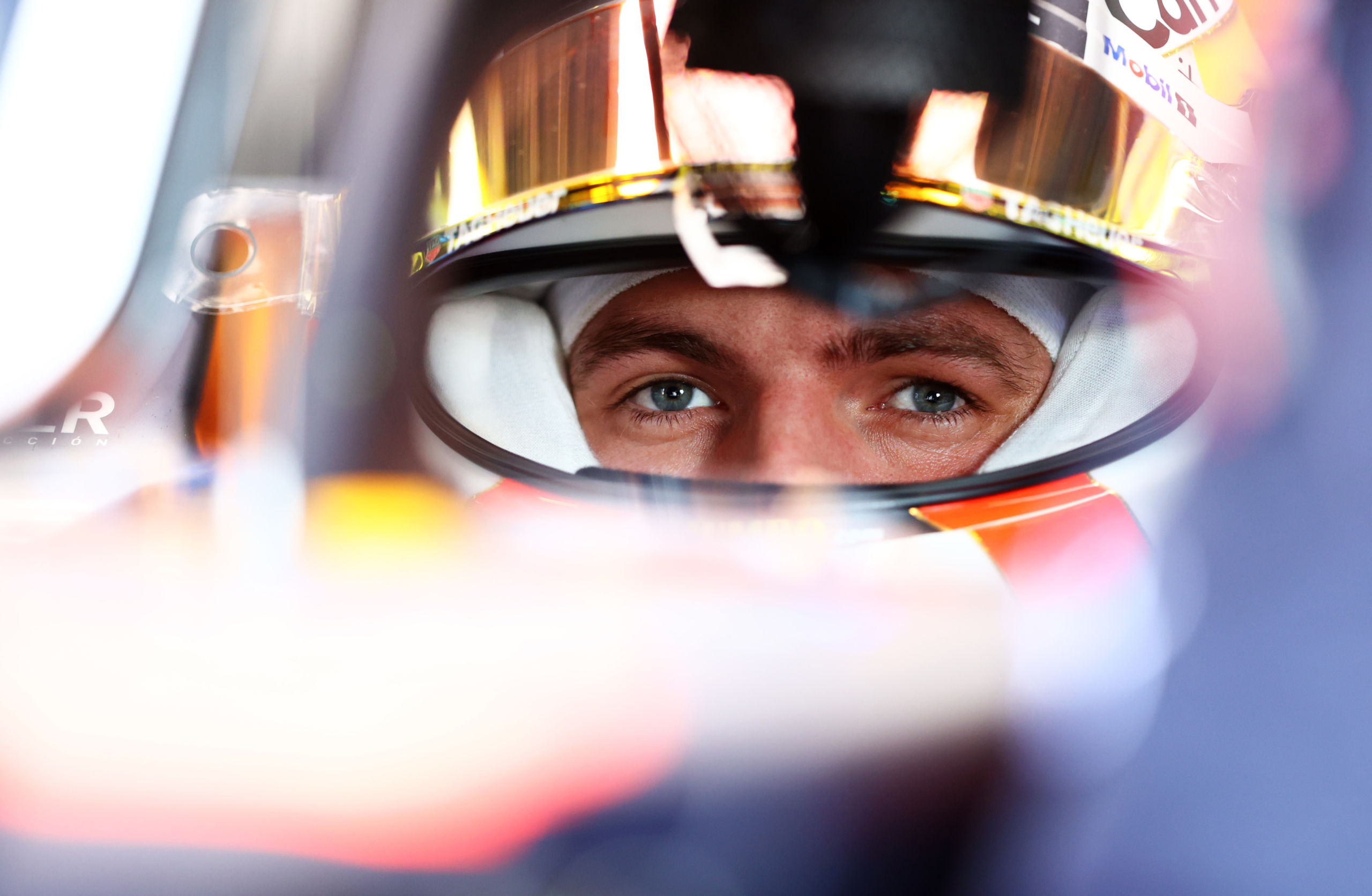 With two weeks between Monza and Russia, the collision between ...