Kimi Raikkonen in Thailand is akin to a party animal in a monastery? Right? Who knows! Not that Kimi cares. Or wait, maybe he does.
Though he's following only 35 and that's it, his page on Instagram has a following north of 2.8 million. There are a total of 332 posts that have surfaced in a period of time during which Daniel Ricciardo changed teams, Audi announced a new one, Max Verstappen clinched another title, Sir Lewis didn't, Carlos Sainz became a Grand Prix winner, and Fernando Alonso, despite manic albeit understandable display of emotions, prove he isn't done just yet.
Kimi Raikkonen's social media presence, which is sporadic could well be this barometer against which one could gauge just how much has happened or not happened in Formula 1.
For a driver who left Formula 1 at the end of the 2021 season, though which wasn't before completing nineteen years in the top flight of Motorsport, there's not much that you can know about the Iceman.
For there's not much of Kimi Raikkonen on social media.
Though, a few days back, there did appear a post that suggested that the 2007 Ferrari Formula 1 World Champion was associated with a form of racing you might relate his son Robin to.
Kimi Raikkonen was present at the Singha Kart Cup in a near ambassadorial presence motivating a young crop of drivers who could one day forge their journey in the top tier of Motor-Racing.
It was pictures galore at the touristy city of Pattaya with Kimi standing amid a sea of young talent placed in catchy Go-karts ready to
Essaying typical Iceman radiance; that vibe that cuts through the rigmarole of cliches Kimi, decked in a Blue-T coupled with black denims.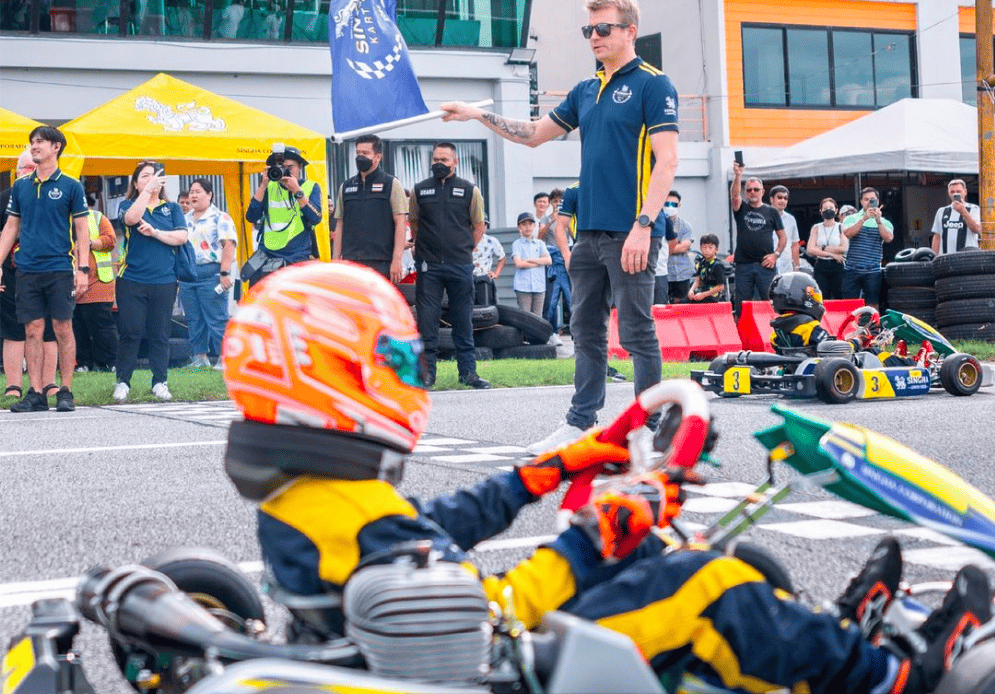 With different rounds of races held at one of the most sought after Go Kart racing events in all of Thailand, Kimi was present in the land of the white elephants as they say from the last week of November.
During this time the site page of the Singha Kart Cup, as one can see, was all things Kimi Raikkonen.
Which is anything but bad, but in essence, a great giveback by a driver of high pedigree to the realm of motor-racing which shaped his identity.
It's quite interesting that at a time where there's hardly a month or at the very least, a week where one doesn't see motor racing event being chided at for being a fuel-guzzling event, so many young lives have taken to go-karts. And with rich aplomb!
From signalling the start of the go-kart race until signalling its very finish, Kimi Raikkonen, 42, was there in his mild-mannered, straight-to-the-point self to encourage the next-generation drivers.
Of course, it goes without saying that 2022 wasn't the only time where Raikkonen, a winner of 21 Formula 1 Grand Prix races was seen in a motor-racing capacity in Thailand.
Back in 2018, the former Ferrari driver was in Thailand right ahead of the Singapore Grand Prix, where he indulged his passion for Go-karting where the Iceman, then with Ferrari, had a nice day on the track at the Impact Speed Park in the Thai capital of Bangkok.
The Sports Rush had back then said of Kimi's visit to Thailand: "He also went ahead and posted a video of a 'kart 360' that he successfully pulled off, one that requires a high amount of skill. For the viewers pleasure, Kimi gave two angles of that video and also provided us with a 'slow motion' of the same."
Incidentally, Kimi's own son Robin is gearing up- or so it seems- for a future in the world of Motor-Racing, where his father, famously monosyllabic but equally inspiring is helping the young kid to find his groove.
As per earlier news updates, Kimi and family have already relocated to Italy in order to etch his talented son's future roadmap in the world of racing.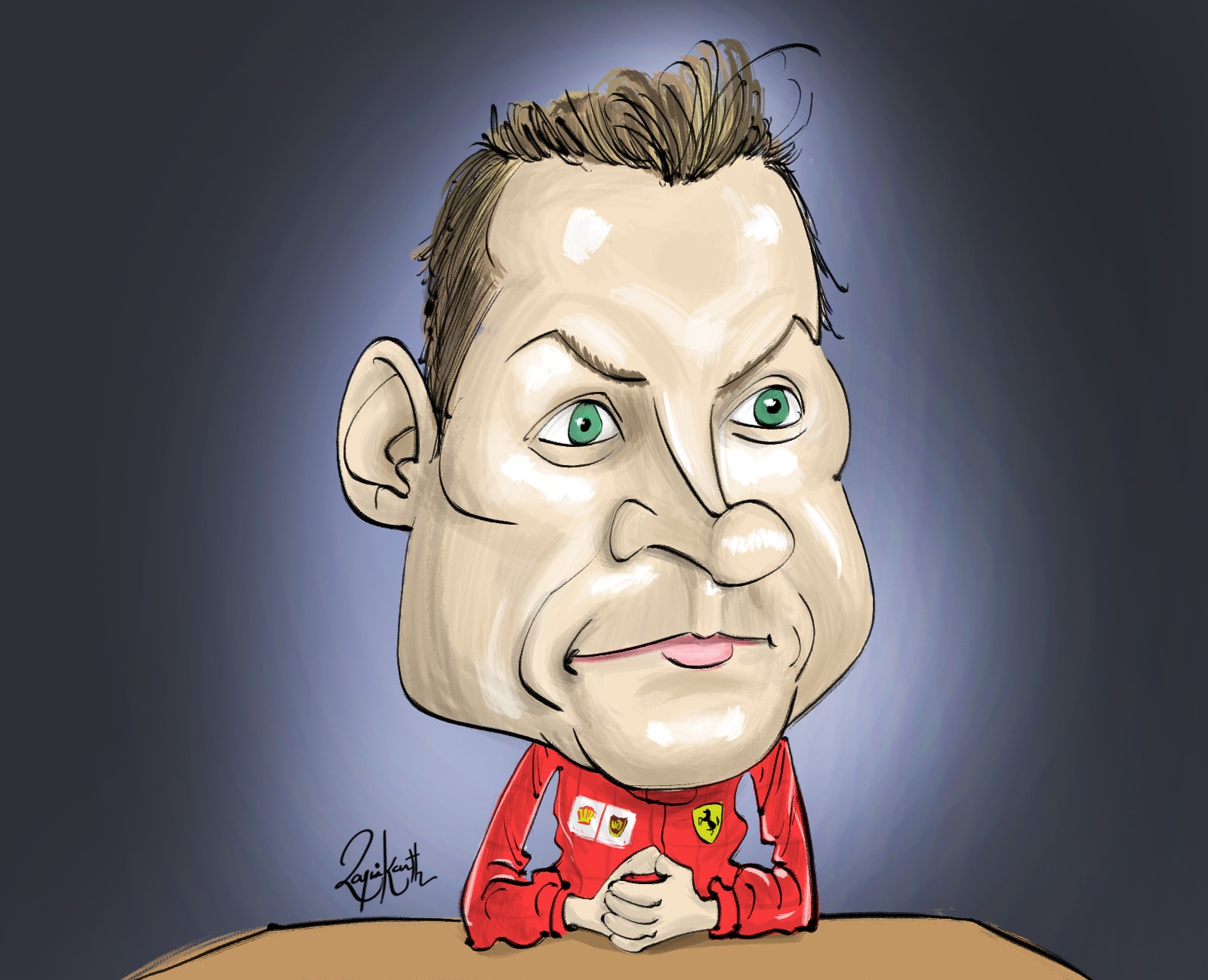 Kimi Raikkonen is a legend of F1 who couldn't care any less of what you think of him!
Want to save this information for later?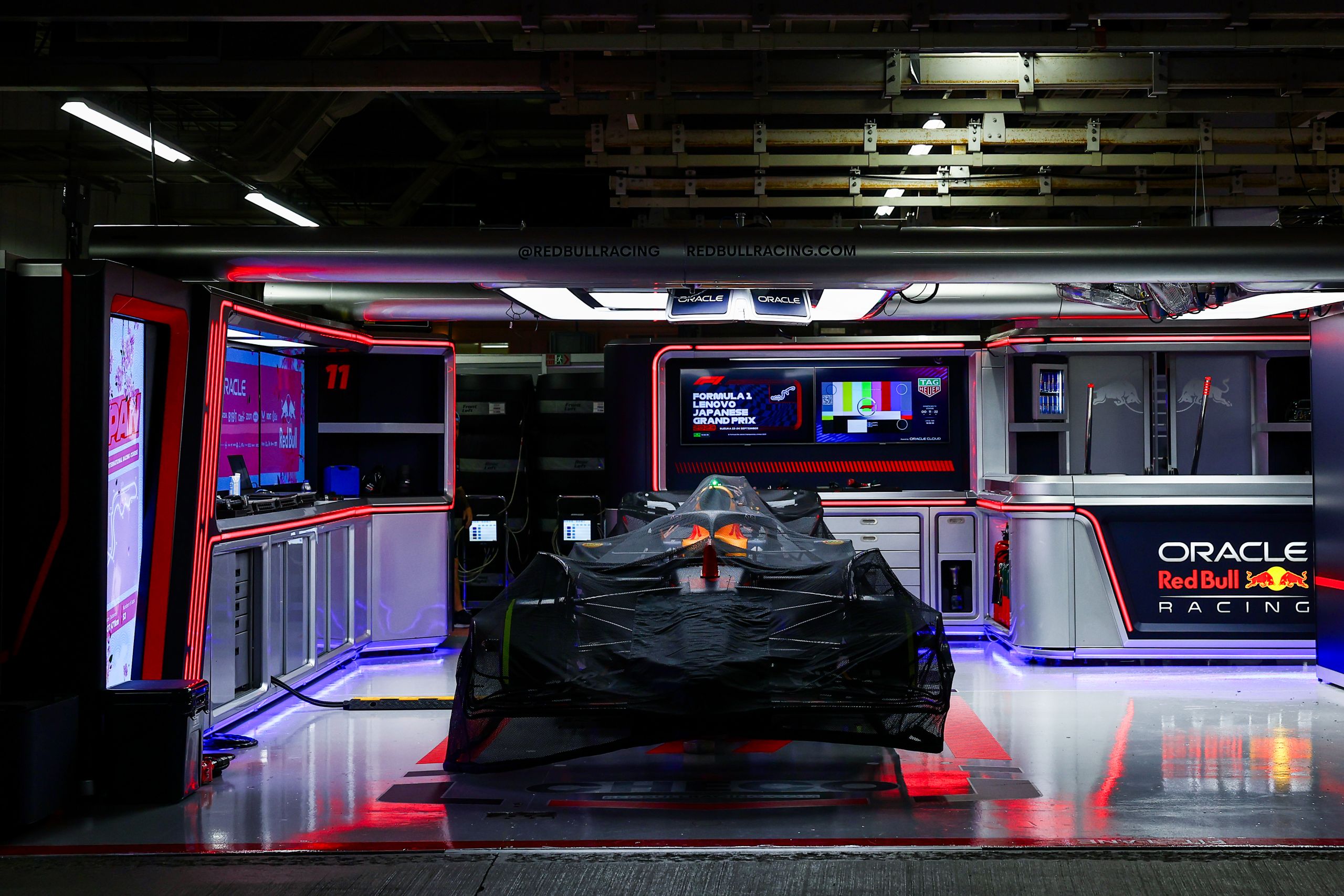 The roar of engines, the blur of speed, and the ...