After a controversial end to the 2021 F1 season, protests and arguments rumbled on throughout the off-season and well into 2022.
Mercedes demanded a review of the steps taken in the closing laps by Michael Masi, then FIA president Mohammed Ben Sulayem announced a number of structural changes, with former DTM race director Niels Wittich, and Eduardo Freitas, WEC race director, becoming F1's new race director on an alternating basis.
In a recent interview with Betway, former F1 driver and current Sky pundit Johnny Herbert said he felt the correct decision was made.
'The decision to remove Masi is part of that reset F1 had to implement.
'The drivers' trust in the race director had to be restored, that's so important. That trust just didn't exist and that isn't a healthy place to be in going into each race.
'Bringing in two new race directors to alternate throughout the season makes sense to me.'
For many F1 fans, both new to the sport through initiatives such as Drive to Survive and those who have watched for years, the final race of 2021 left a sour taste in the mouth, something Herbert feels didn't need to happen.
'It was a real shame what happened at the end of last season.
'Formula One was in a fantastic place because of the wonderful battle between Lewis and Max throughout the season. There was a huge build-up to that final race and the hype around the sport was as big as it has been for a while.
'And then we saw that very strange decision from the race director and I think a lot of people who had been so excited throughout the season suddenly questioned what they'd been watching. It was so disappointing to have built that audience and then for the sport to let itself down like that.
'You don't tinker with the rules when you think it's OK. A lot of people were upset by it – F1 purists who have always loved the sport felt let down and new fans were a bit disillusioned, because that's not what sport should be about.
'The sport now has to reset – and hopefully an exciting 2022 campaign can do that.'
As he looks ahead to what should be an enthralling 2022 F1 season, Herbert believes the ingredients are there for another spicy title fight…
'We're still going to have the normal battle between Mercedes and Red Bull, and I would expect those teams to be at the top again, but I know that fans of McLaren believe that Lando Norris has taken a big step forward and we can probably throw Ferrari into the mix as well.
'The good thing with the new rules is that it's going to be a little bit tougher. The drivers are already saying that they're having to think a little bit more about it when they're in the car.
'That can only be a good thing and hopefully it sets us up for a competitive campaign.'
While Liberty Media has attracted a lot of new fans to the sport, something Herbert disagrees with has been the amount of airplay given to the feuding team bosses, with the spotlight often shining brighter on the pit wall than the track.
'The conversation now always seems to be about the teams, whereas actually it's not about the team and never has been.
'I think that has become a little bit muddled recently. The teams were so entwined with that finale to last season, in terms of their complaints to the race director and the press, that it has become too much about them.
'When we think back to classic races, we remember the winning drivers, not the teams. The drivers have always been the big draw, I think, for race fans.
'The gladiators that they are on the racetrack mean that we see sensational races week after week. That's the deal,' concluded the Englishman.
Thankfully, the first race of the season got off to a quiet start in terms of controversy from the Race Directors office, something all F1 fans are hoping will continue throughout what is set to be another exciting championship fight.
About Johnny Herbert
Sky Sports F1 announcer Johnny Herbert is a former British racing driver who is currently working as a television commentator. Between 1989 and 2000 he raced in Formula One with seven different teams and won three races. He finished fourth in the 1995 World Drivers' Championship. Herbert was Michael Schumacher's teammate at Benetton in 1995 as the German won his second World Championship.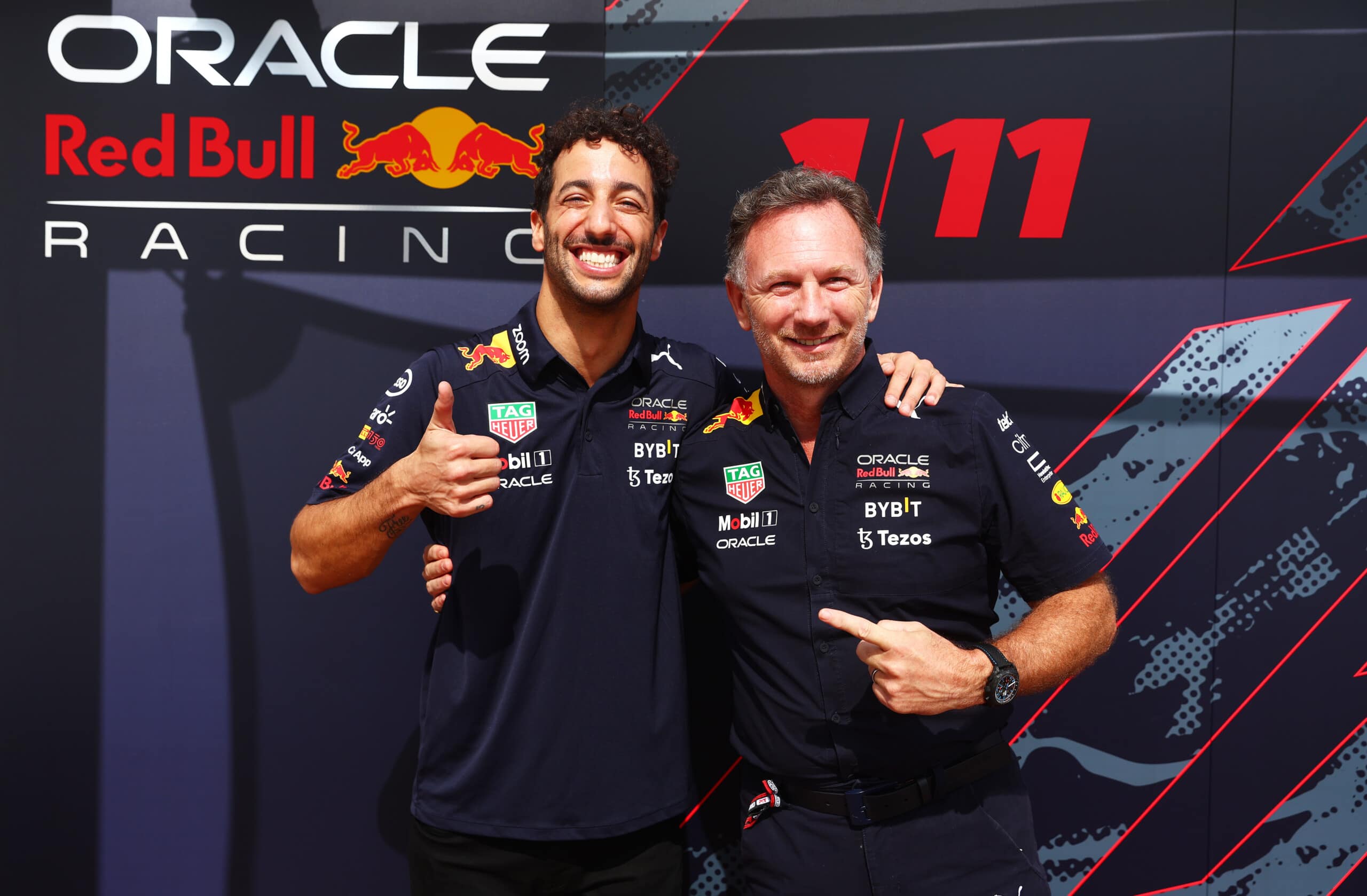 Oracle Red Bull Racing today confirms Daniel Ricciardo will return ...