Alfa Romeo F1 Team Stake continues to shape its future as it announces James Key as its new Technical Director. Key, who has more than 25 years' worth of experience in Formula One, will join the Hinwil squad on September 1st, 2023, taking over the position from Jan Monchaux.
Key's appointment is a statement of intent for the team as Sauber Motorsport prepares to become a works team in 2026. This development, and its impact on the way Sauber's Formula One operations are to be shaped in the years to come, fits within the strategy set in place at the beginning of the year by Sauber Group CEO, Andreas Seidl, to create and implement a clear roadmap for the team to move forward.
It is a welcome return to Hinwil for Key, who had a tenure as Technical Director for the then-Sauber F1 Team between 2010 and 2012, seminal years that saw the rebirth of the team and culminated in the production of a car, the Key-designed C31, that would go on to score four podiums in the hands of Sergio Pérez and Kamui Kobayashi, famously nearly winning the rain-affected 2012 Malaysian Grand Prix.
In the course of a career that began at Jordan Grand Prix, a team in which he covered various engineering roles, including race engineer, Key became Formula One's youngest-ever Technical Director, in 2005, at the age of 33; he retained that position as the team became Midland F1, Spyker F1 and eventually Force India. Following his stint at Sauber, Key joined Scuderia Toro Rosso as Technical Director, before a further move to McLaren Racing ahead of the 2019 season, where he worked under the direction of then-Team Principal, Andreas Seidl and contributed to the progression of the team, culminating in several podiums and a 1-2 triumph in the 2021 Italian Grand Prix.
Andreas Seidl, Sauber Group CEO
"I am delighted to welcome James back home to Hinwil as he joins us to shape the future of this team. The operation he will find has changed a lot since his time here, but the same drive, the same commitment that contributed to making the team successful in his previous experience are still the same: I am sure that, together with this very talented and committed team, we will be able to continue on the path of growth on which we have embarked. James's appointment is a crucial step on this journey: he has an outstanding amount of experience in the sport, not just as Technical Director, but also in various other roles within the technical organisation of a team. He will lead the transformation process of the technical side of the team, giving us the tools and direction we need to tackle the future. I also want to thank Jan for his precious contribution to taking Sauber to where it is now, following our most successful season in a decade, in which we climbed to sixth place in the Constructors' Championship."
James Key
"I am delighted to be returning to Hinwil to work with old, and new, colleagues at Sauber; I have very fond memories of my time there before. I am looking forward to leading the technical side of the team at one of the most critical junctures of its long history as we head towards a new and exciting future. There is a huge amount of work ahead of us, but I am confident that every single member of our team working in Hinwil will have the commitment, determination and hunger to get us to the top. We know it will require time, effort and perseverance, and the dividends from this work will only arrive over the next two seasons and beyond, but we have a journey ahead of us and a roadmap to follow which I am eager to get started. I am grateful to Andreas for the confidence he has placed in me and look forward to repaying his trust and working closely with him on the challenges and ambitions ahead."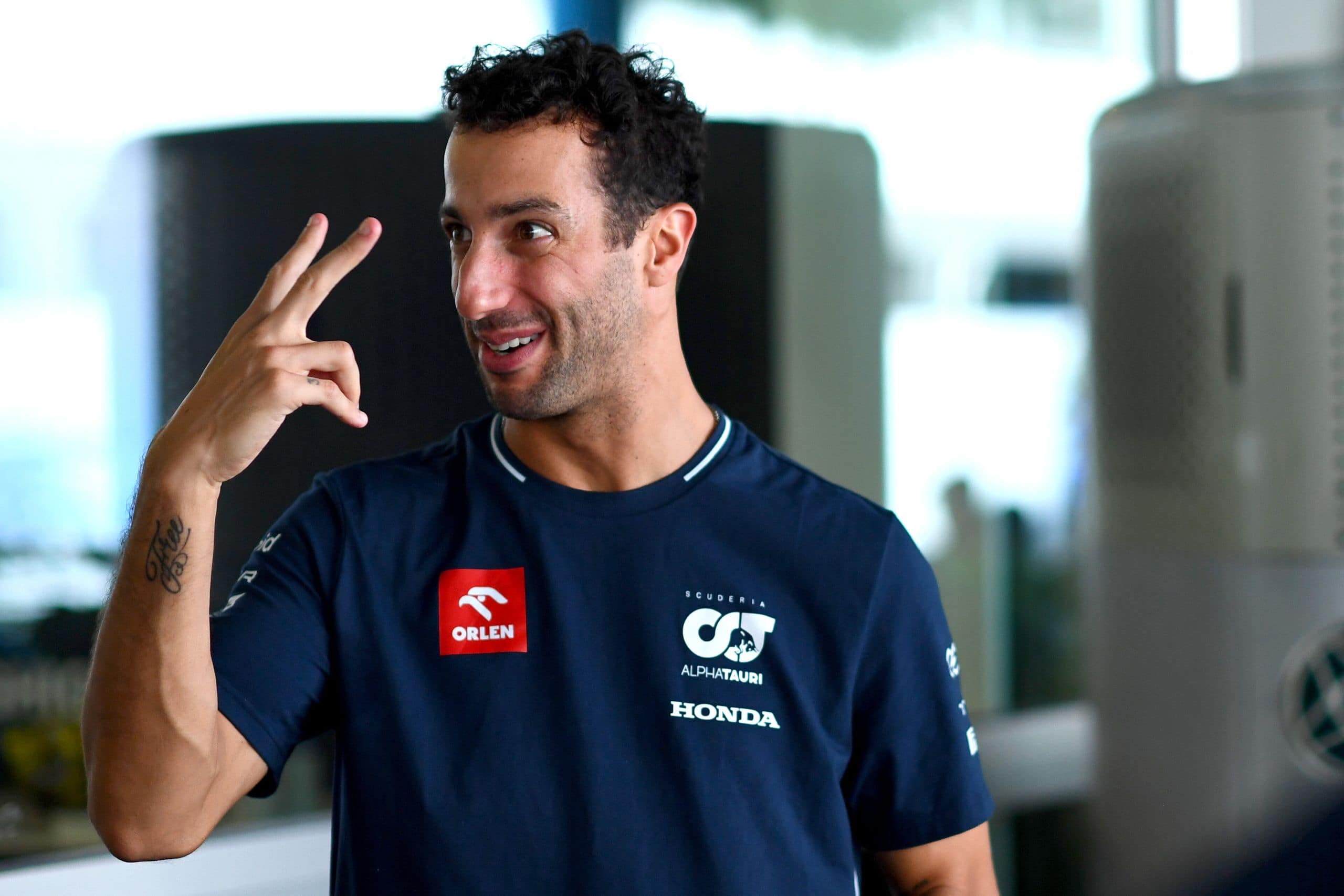 Daniel Ricciardo could miss up to two more grands prix, ...