Seventh on the Constructor Standings for 2021, Aston Martin with 62 points have impressed if not shaken or stirred admirers with a Martini-gulping like performance. That the driver who for much of 2020 was under fire and at, one point in time, had no seat in Formula 1 has led them to gather most of the points is a win-win combination.
While he might not have won a Formula 1 Grand Prix this season or started any race from pole position, the Sebastian Vettel and Otmar Szafnauer have made an interesting team-principal and driver pairing at a team that's risen in prominence in the very year of its revamp.
The above can be gathered by the fact that Aston Martin are ahead of not one or two but three separate Formula 1 teams where it stands this season, with outfits like the Swiss-Italian Alfa Romeo Orlen racing still stuck in single-digit points, seven to be precise.
On the other hand, the Silverstone-based Formula 1 team has scored nearly nine times the points collected by the Finn and Italian duo Kimi Raikkonen and Antonio Giovinazzi.
While there are clearly competing with the likes of Alpine and Alpha Tauri, Aston Martin have experienced an interesting season, where truth be told, one may not have immediately thought of Vettel bagging a podium.
In some regard, the 2021 Azerbaijan Grand Prix, where Vettel bagged a mighty impressive P2 was an unbelievable result, and frankly, something nice for the sport.
Meanwhile, there's talk about some change currently in the works at Aston Martin.
The following is what a leading motorsports publication had to say about the current scheme of things happening at the famous British stable:
New technical regulations for next year will increase the minimum weight of cars by 40 kilograms. The latest rise, to 792 kg, was confirmed by the FIA last month.
Teams have been given a higher minimum weight to account for changes to the design of next year's cars, including the introduction of 18-inch wheels.
Aston Martin CEO Otmar Szafnauer confirmed that they could adjust the shade of paint or leave more areas of their car unpainted to achieve a weight saving.
And that told, he'd share the following:
We're looking at all that mainly because next year, I think a lot of the cars are going to get heavier due to the regulations as well as because of the 18-inch tyres," he said. "So we're looking everywhere to save weight. And paint is one of those areas where if you do a good job, you can save, and we too are looking in those areas now." The ethos of the colour has to stay the same," he further said.
"Aston Martin Lagonda, who have helped us with the colour, their design team are now looking at what else can we do to make it maybe a bit more distinctive on television, but without ruining the ethos of the colour in person. If you look at the car in the sun, it's wonderful, so we want to keep that, but when it's on TV, make sure that the green comes across a little bit better. That can be done, and that's what they're looking at. But not a big departure, "Szafnauer concluded.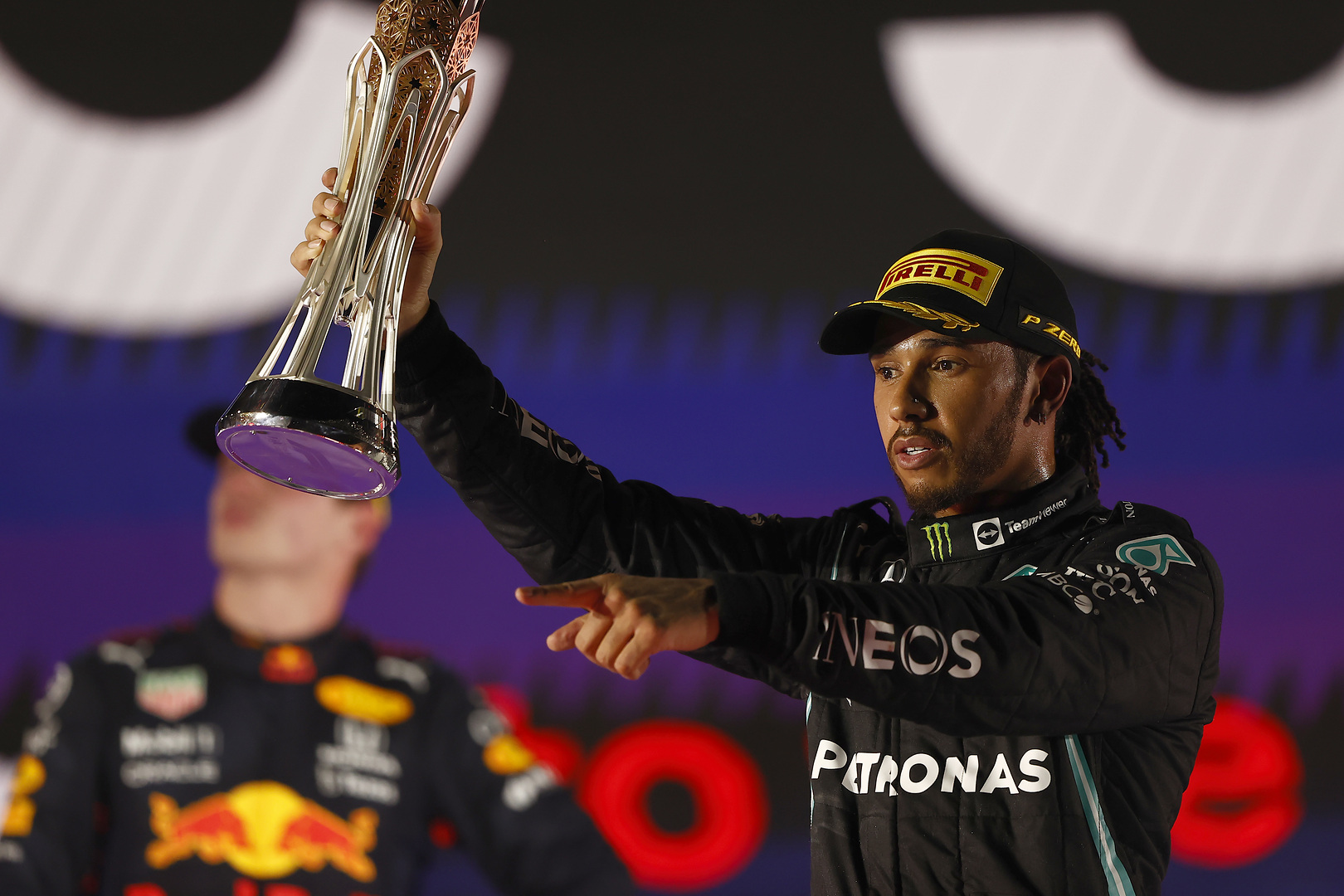 Lewis Hamilton took victory in Jeddah, and put in the ...