In a major blow to his comeback to Formula 1, Australian Daniel Ricciardo crashed out of FP2 in the Dutch Grand Prix, suffering a broken hand in the incident, and will be replaced for the remainder of the weekend by Liam Lawson.
"I was very excited to be back after the break. The day was going pretty well. We made some changes for FP2 and the few laps I did on the hard tyre before the crash felt good; we were building up and improving. At that time, we were pretty competitive, and I was feeling positive.
"I remember coming into Turn 3. I had already gotten into the corner and then saw Piastri, so it was either hit him or the wall. When I hit the wall, I didn't have enough time to take my hands off the steering wheel, so the wheel came and hit my hand. It's really unfortunate and frustrating, but I'll try to recover as quickly as I can. Obviously, I'd love to get back soon, but I also want to ensure we do things the right way, so I come back strong and competitive. I wish the team well, and I'm sorry for the change in plans again. It's a chance for Liam to have a go, and I wish him and the team a strong weekend," said Ricciardo.
Jonathan Eddolls, the Chief Race Engineer at Scuderia AlphaTauir added "We ran the hard compound tyre at the start of FP2, and Daniel was looking very competitive but, unfortunately, had to avoid Piastri, who crashed just ahead. In doing so, he also hit the barrier and, as a result, hurt his hand. Daniel was taken to the hospital for further checks, which confirmed he had broken a metacarpal on his left hand. The whole team wishes him a quick recovery. Yuki's short run on the soft compound looked competitive, and we hope to be able to fight for a place towards the front of Q2 in tomorrow's qualifying.
"With Daniel recovering, we welcome Liam back to the team to drive his car, but this time in a much more competitive situation. It has all happened very quickly, but Liam has shown he is more than ready to step up to the challenge, and he has the whole team behind him."
On the track, McLaren's Lando Norris was fastest in FP2, while Max Verstappen got off on the right foot at his home grand prix, setting the fastest time in FP1.
Lando Norris – Fastest in FP2
"A reasonable day. A nice way to end, in terms of position. We did quite a bit of aero running this morning which cost us a little bit and we couldn't quite focus on what we wanted to do from a pure performance perspective – but we knew that was going to happen, so we understood it. I think we got in a good rhythm and found a reasonable balance with the car. We're looking good on low fuel, but we've got a bit of work to do on high fuel, so that's our target tonight."
Max Verstappen – Fastest in FP1
"Today was a good day, we tried a few different things on the car. There's a couple of things we want to fine tune like the balance, but on the whole it was handling well, even on the long runs. The car has a lot of potential so hopefully we can have a good day tomorrow. I'm feeling confident that we can be ahead in qualifying. I'm looking forward to getting back in the car tomorrow, it's fantastic to see all the orange in the grandstands and around the track, I certainly feel the support."
Alexander Albon – Third fastest in FP2
We've seen this before and obviously don't know what everyone else is doing, however the car felt good from the moment we touched down in FP1. It's a bit surprising if I'm honest and I'm sure everyone will make a big step forward tomorrow, but we'll try hold on and keep the position. The traffic tomorrow will be tough, with the need to manage the tyres well but it keeps you on your toes. I don't think today's pace is representative of the field but either way we're still in a good place. It's going to be tight, though I'm feeling quite positive.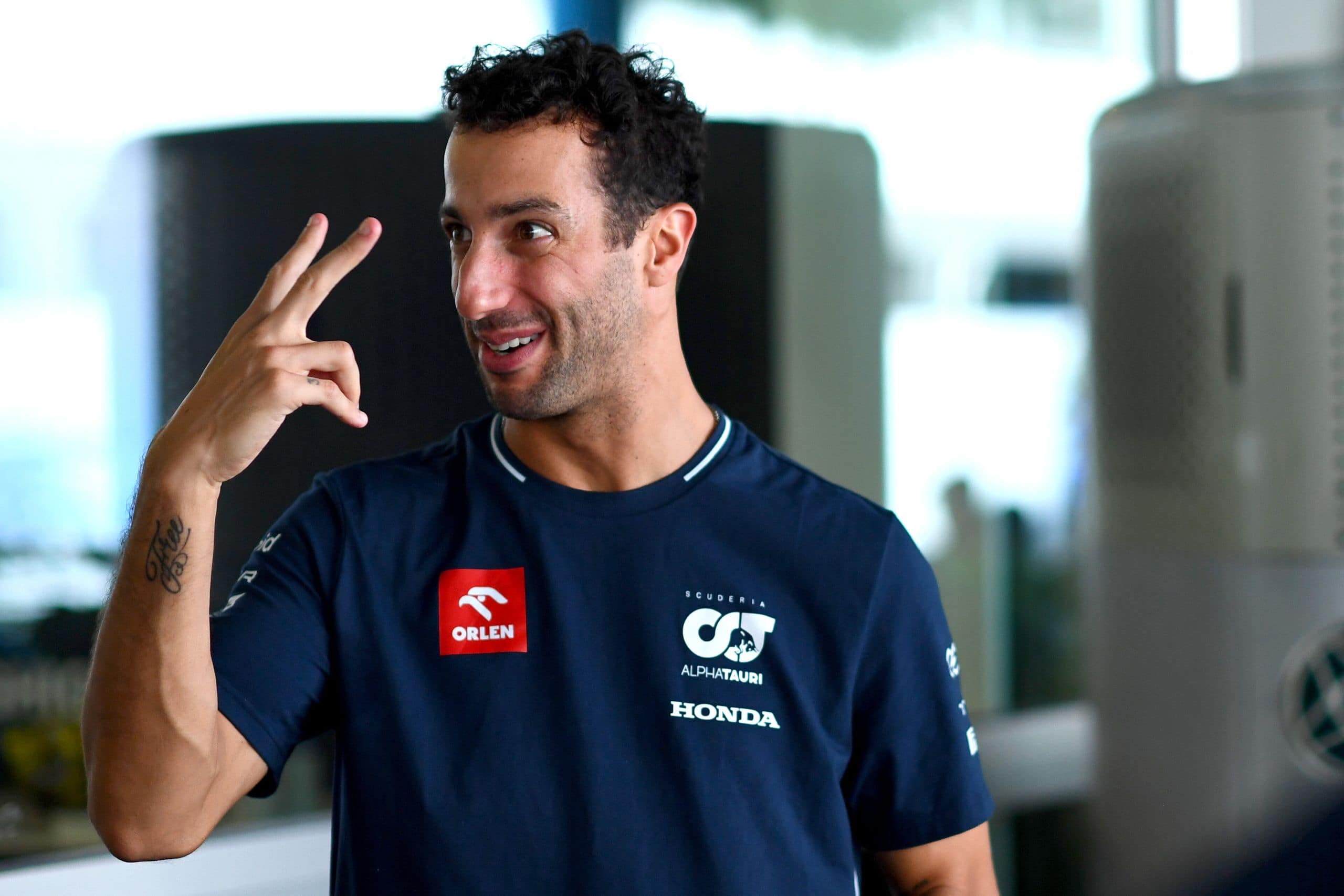 Daniel Ricciardo could miss up to two more grands prix, ...