Lewis Hamilton, hungry to own as many Formula 1 records as possible before hanging up his helmet, spoke of being in another zone at the 2020 Spanish Grand Prix, a race in which he claimed his 156th F1 podium, overtaking yet another Michael Schumacher record.
Hamilton's hero Ayton Senna often spoke of transcending time and space when behind the wheel of a Formula One car, and it would appear the six-time World Champion has similar traits to those of the Brazilian, showing incredible presence and concentration on his way to his fourth straight win in Spain.
Hamilton Happy Tyre Issues Resolved
With the bad taste of the tyre issues suffered at Silverstone still in his mouth, Lewis Hamilton was happy his team could resolve the issue and put him in a position to take yet another win.
'I was just in a daze out there, It felt really good. A fantastic effort from the team. Oh God, it felt really good out there today.
'It was a real surprise because we had this problem with the tyres. Management was very, very good and ultimately our understanding of what happened last week that we brought into this weekend has inevitably enabled us to do what we did today.
'I didn't even know it was the last lap at the end. That's how zoned in I was. I was ready to keep going.
'We've got some incredibly intelligent people in our team. You have to say a great job was done, but also it was a harder compound this weekend.
'It wasn't massive changes, but the more and more we understand about the tyres the more we are conscious of the directions we can go with the car.
'There are definitely things we need to try and improve on the car moving forwards but the balance was really great today so obviously I can't complain.
'But we can't just rest on today and that's the great thing about this team. They never rest on our success. They continue to try to raise the bar and understand and just go from strength to strength.
Race Winner In The Zone
After being fastest in practice then taking pole for the race, everything was dialled in for Hamilton, who then found everything to be in the zone throughout the race as he didn't put a foot wrong.
'I think both these professional drivers next to me can tell you – there are different types of races you have, when you're obviously behind or leading, but to execute… we all try for perfection and it's not always easy to deliver like that but today, for me in the car, I was ecstatic when I came across the line, I didn't realise it was the last lap, I was still going.
'In my mind, I was like a horse with those blinkers on, I didn't realise, I was going to keep going.
'But for me, it's up there with… in terms of how I drove, really delivering, I think today is right up there with some of the best that I've personally felt I've done so for me it's super exciting and I feel we go, weekend in, weekend out and we just move on to the next thing but what I need to make sure is I really appreciate this moment because you never know when you're going to have another like this.
'As I say, we're racing weekend in, weekend out, it's easy, sometimes, just to forget just how amazing it is, where we are, what we're doing and so I'm definitely going to have a glass of wine tonight to celebrate.
'I wouldn't describe it (The Zone) the same way as Ayrton would. I think ultimately there is an immense amount of pressure on all of us to perform weekend in, weekend out and I think the goal is always to – in the chase for perfection and being in that zone , you could be very, very close but still be slightly out and not be quite in your perfect rhythm.
'But for whatever reason, today I don't know, I can't quite pinpoint why, but today I felt like it was like a clear zone, the clarity that I had today whilst I was driving was… I'm sure I've had it before but as I said, not always… I don't even know how to really get into that zone, I don't know what… it's hard to say what helps you get into that space but of course I will evaluate this weekend and the feeling today but honestly I felt fantastic in the car.
'It was physically challenging but in terms of not making any mistakes, delivering lap upon lap upon lap, I was in a perfect zone and that's the zone that I dream of being in.
'Of course, I never would have expected to have a lead of 24 seconds, that's definitely not what we thought we'd have coming to this weekend, but I really put it down to that… even when I was catching traffic I was gaining time rather than losing time which is never the case. Normally you lose time with traffic and today wasn't the case.
'There were all these elements, which were just perfectly in place and I was very, very centred in my core; got to try and get there every week, every day.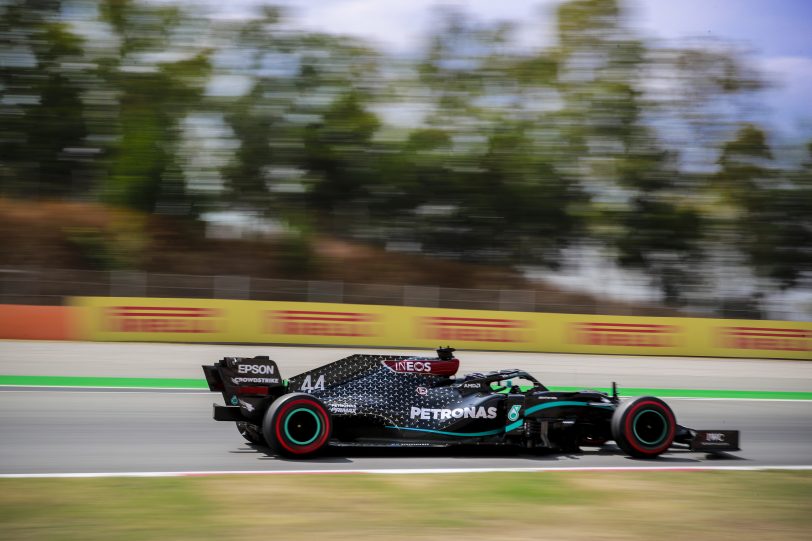 Another Record Captured
By taking his 156th podium of his F1 career, Hamilton passed another record of Michael Schumacher, as the Brit chases down a record-equalling seventh title.
'I don't really know what to say to those things. I think, it's just very strange. All of us drivers here grew up watching Michael and dreaming of one day being here.
'What is happening right now is far beyond what I dreamed as a kid. I'm incredibly grateful for the opportunity that I'm given every day.
'I think Michael was obviously an incredible athlete and driver, and so I just always feel really humbled and honoured to be mentioned in the same light as a driver like him and Ayrton and Fangio.
'It's pretty cool. And I hope the Hamilton family are proud also,' concluded Hamilton.
With Hamilton looking to decode how he got into The Zone and make it a more regular occurrence, more records look set to tumble in the coming years, which will surely give his rivals more sleepless nights.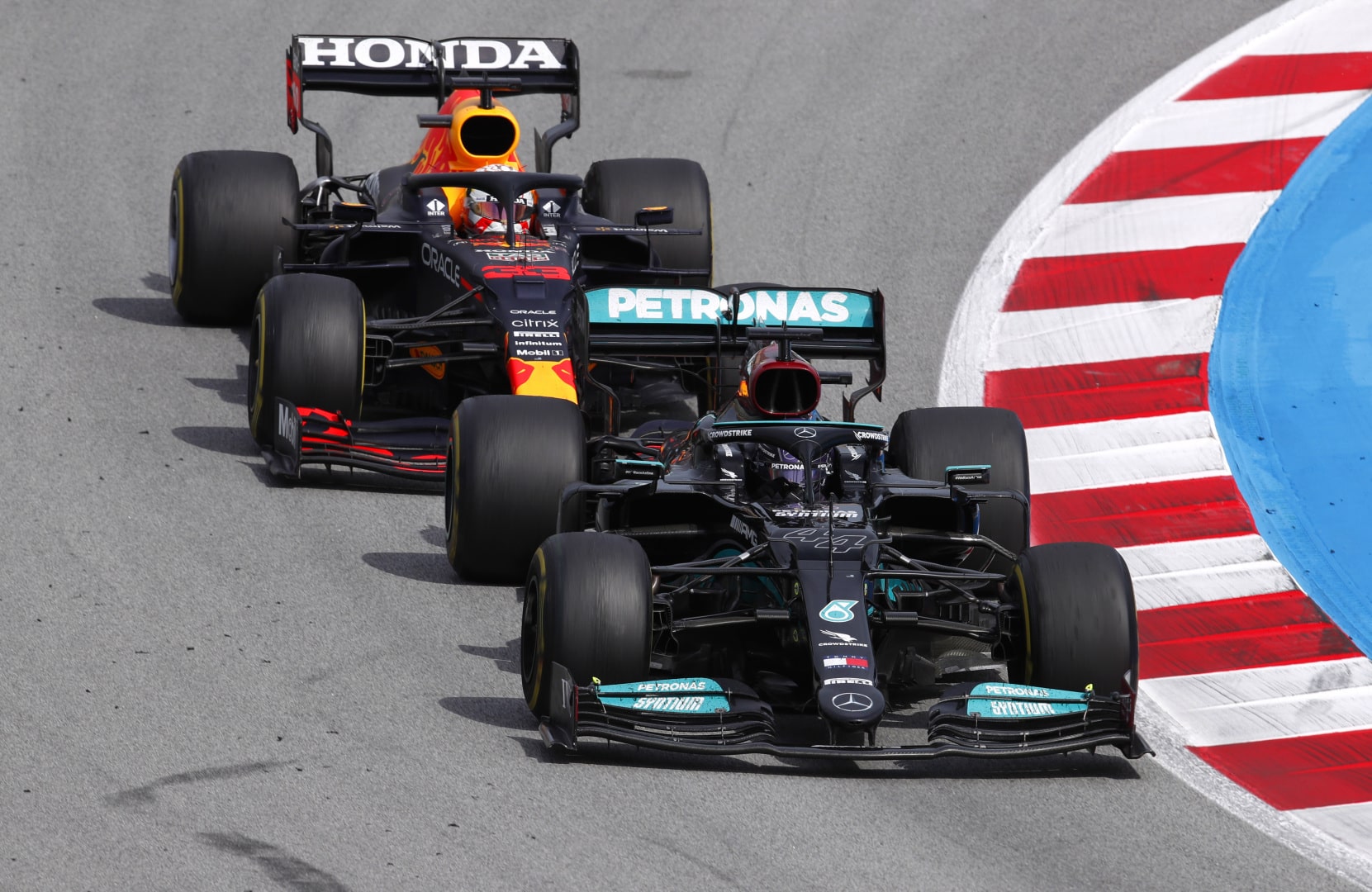 It was an incredible race weekend for Lewis Hamilton, who ...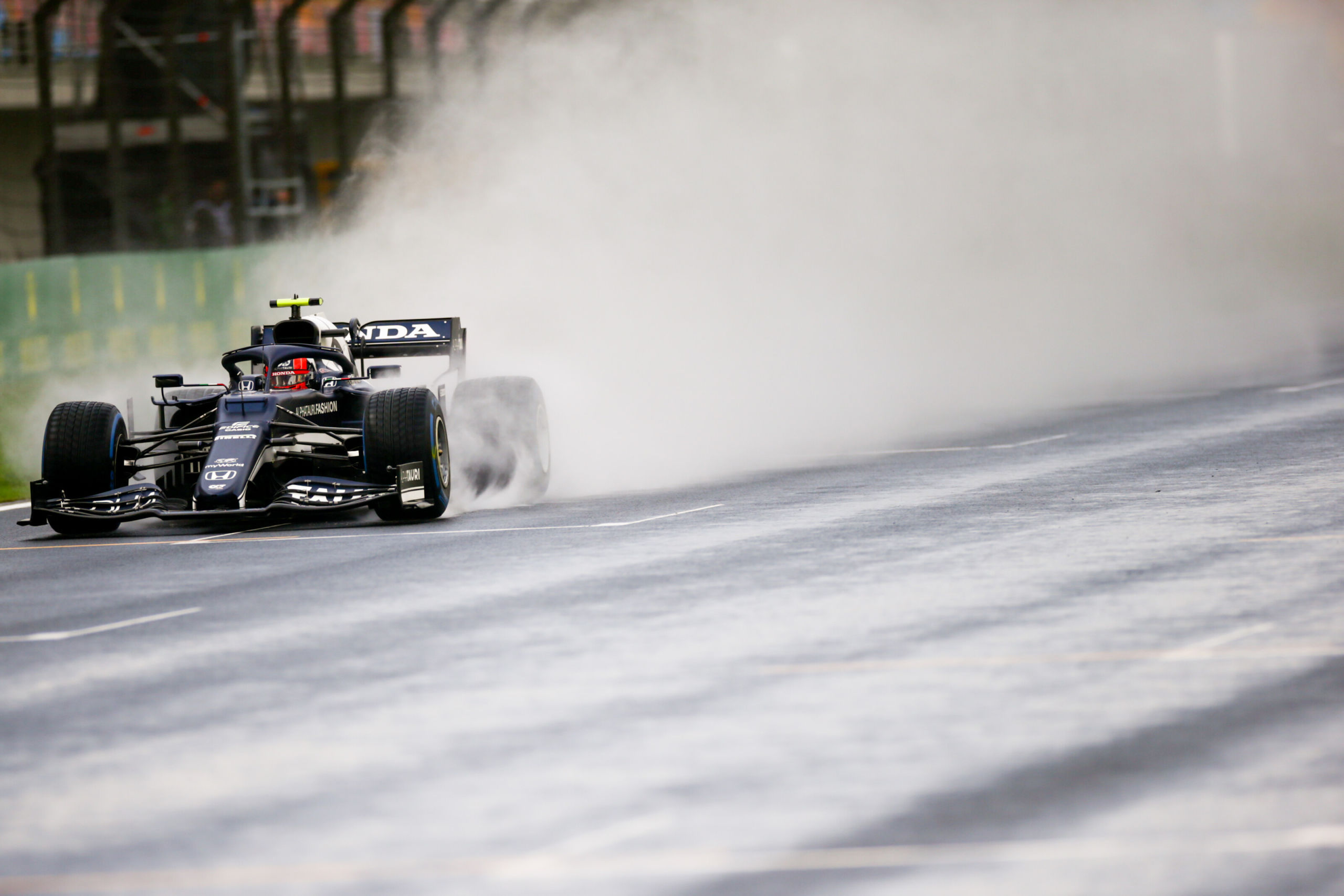 Pierre Gasly isn't the most popular driver on the grid. ...