Time and again, a pertinent question is raised in the context of Mercedes driver Lewis Hamilton, particularly more so in the light of his recent achievement; where he broke Michael Schumacher's record for most race wins (beating the record of the mighty driver at the German's own backyard to raise his ninety-second victory, at the Nurburgring).
Is Lewis Hamilton the greatest driver in the history of the sport, not just the current grid?
Who knows- maybe he's the best of this generation where he's seen off significantly more experienced drivers in Alonso and Raikkonen. Or maybe, with sheer race-craft, he's proven himself to be an all-time great among a tall order of names that you and I still bow in admiration to- Fangio, Senna, Schumacher, with a few more.
But it becomes a different story when the stats speak up, for like hips and wannabe hipsters of the world- they don't lie and can be spotted easily.
For example, unless you are living under a rock, 1 minus 1 still equals 0. So in Mercedes hero Lewis Hamilton's case, the stats point to an accumulation that only a man-mountain in the times to come may achieve or better yet, beat.
Wondering how that is?
As he drove past the checkered flag at Imola, that returned to the sport after fourteen long years, Hamilton raised his ninety-third victory in FORMULA 1, his seventy-second with Mercedes, and actually his first at the well-known track nestled in Northern Italy.
Though, central to Lewis Hamilton's Imola was, once again, a key factor that we didn't see for the first time.
Truth be told, one might call it a combination of excellent race pace management- which we know Lewis possesses in abundance- but also the 'Overcut.'
Just in case the curious fan wishes to know how things like the overcut and undercut function, take a look here.
Nothing Goes Right For Lewis Hamilton On Lap 1
But at Imola, where Lewis wasn't on pole, and actually lost his track position (early on) to Max (very early on), it was the Overcut that engineered another fine triumph.
Well, it's just that it might not have been the easiest to achieve- not when you slip from P2 (Lewis began from the second row in Lap 1) to P3 with Max Verstappen for company to beat.
Right?
Truth be told, what followed from the onset of lap 21 until the very end of the race- one punctuated by a safety car deployment- was a Hammertime master-class, not that his critics would care.
But first- how about a rewind from the action-packed opening lap?
Seconds from the start where Bottas got off cleanly, defending his track position from the fighting duo of Hamilton and Verstappen, Imola threw up an early change in heirarchy.
Unable to defend from Max's 'Bull Run', Hamilton slipped to third, with Verstappen (beginning from P3) up into second even before the fighting pack approached the Tamburello chicane.
But what followed until the end of Lap 9- a mini time segment- was Lewis Hamilton playing the defender, holding onto his P3 rather well, although his gap to Verstappen ( P2) may have posed a concern, Hamilton trailing the Dutchman by approximately 1.2 seconds.
Of course, what helped Mercedes #44 was that Max was losing time on the straights, Lewis wasn't.
But with all the pressure of having the opportunity of taking an early shot at Bottas, despite losing early track position, Lewis hung in there.
The next big change of leadership guard at Imola arrived on Lap 21.
This would drastically change the composition of the race.
But before we get into that, how does one define Valtteri Bottas- 9 Grands Prix wins, 55 podiums, 2 wins in 2020, 0 world championships- driving the exact same car as teammate Lewis Hamilton?
That Bottas lost the race eventually to his teammate is something we've seen at Tuscany before, albeit much to the chagrin of fans who can't understand how the Finn loses nearly every time he has the pole advantage.
Nonetheless, we let Mercedes' Flying Finn answer that.
Lap 21 – 1st Big Change Of Guard. Oh Finn, Why Don't You Win!
But after holding the led of the race darn well for nearly 21 laps, Bottas dived into the pits for rubber change.
This meant Lewis Hamilton, who hadn't pitted yet, was the race-leader with Max in third.
Interestingly, Max Verstappen, clearly charging to get closer to Hamilton, was contesting on the harder tyres.
Case in point being neither among the Mercedes or the Red Bull had pitted nor seemed keen to, the latter of which would eventually pave way for a fantastic Lewis Hamilton triumph.
From the onset of Lap 21 until the period of the safety car deployment, brought out by George Russell (weaving a bit too much or maybe needlessly so, aiming to generate more heat into the tyres), Hamilton backed himself to go for the overcut.
And guess what?
It stayed that way. From Lap 21-to -30 and from lap 31-40. Lewis didn't pit.
Lap 42- "Max"imum Charge = Pressure On Tyres Even If P2
Though, an interesting moment of the race did arrive in lap 42, where Verstappen, then under a second of Bottas, was closing in around Variante Alta.
Immediately at this point with the Finn defending desperately from Max went a little wide after passing a slow but acute left-hander.
Though, the attacking Verstappen, would lunge ahead to take second in a fantastic move around the outside, it would cost him a bit too much, as one found out later.
Max, P2, until such time, had been running a much longer stint on the hards.
But Lewis could care less. Not that he had to, as the Briton had his own race to look after.
But backing himself to go for what one could call was a rather long overcut, pitting only before the safety car deployment, Hamilton still kept hanging in the lead.
And whilst he was doing that, he was at his usual best in race pace and tyre management, the mini skirmish between his teammate and the Red Bull allowing him to open a big gap out in the front.
Lap 50- Max becomes Min, Hamilton Consolidates Grid Position
Finally, with just 13 laps to go but with Imola having already demonstrated a few heartbreaks for the likes of Magnussen, Gasly- came the big game changer with Verstappen retiring owing to a massively stressed right rear
But then- wasn't it always coming having run an exceptionally longer stint on the hard compounds, with the added pressure of attacking, and finally, passing Bottas?
FORMULA 1, one may note, rewards persistence and that ability to keep cool rather well, quite like life.
But ever heard fortune- for Max's retirement did play well into the hands of the Mercedes- backs the brave?
At Imola, you were compelled to think, what if Lewis had not taken the brave stance of going for the overcut?
Just imagine what might have been the fate of the 63-lap outcome had the Mercedes driver pitted in the first place?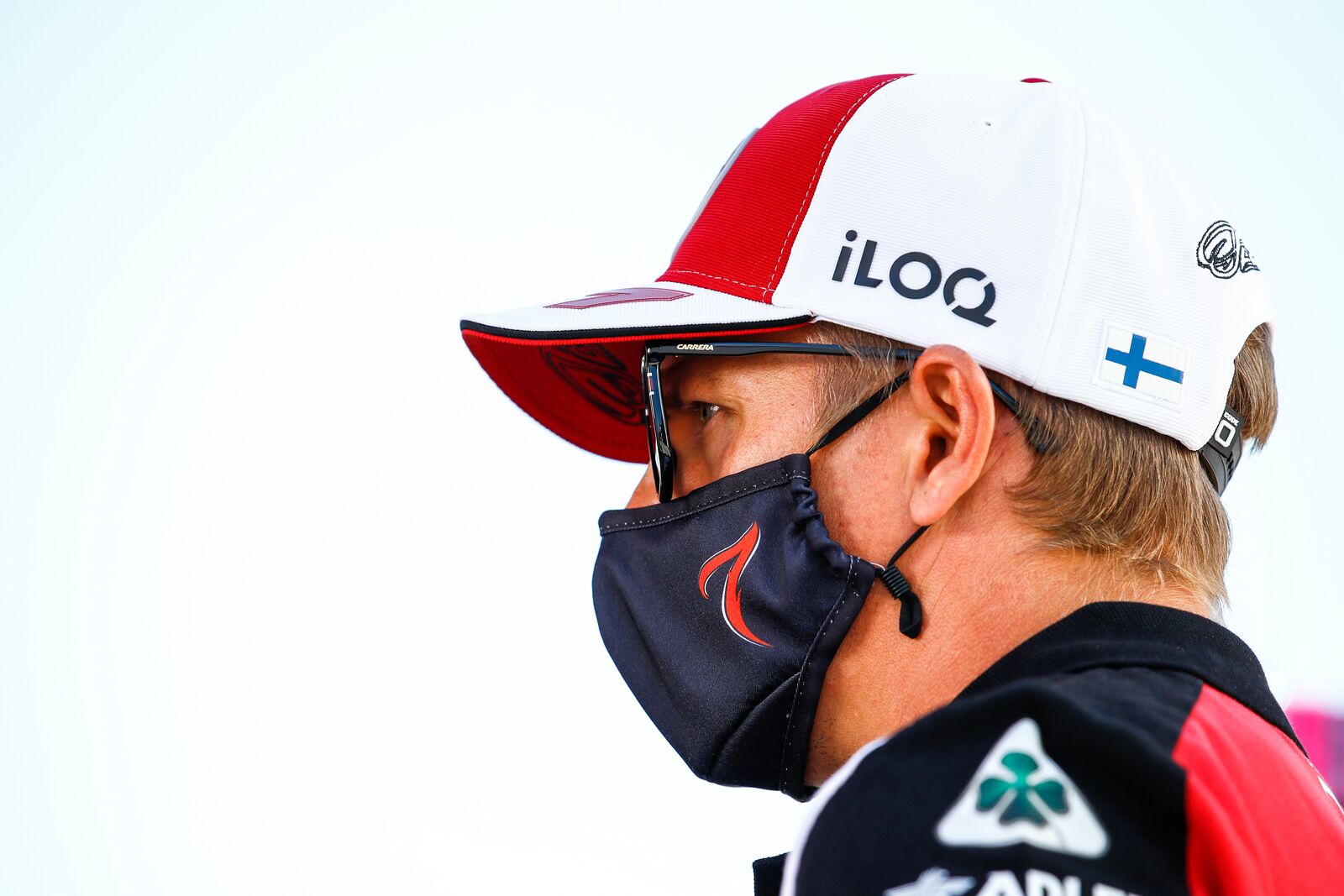 "Kimi, why do you think the move to Sauber would ...