On a record-setting day for the Mercedes-AMG Petronas team, race winner Lewis Hamilton lauded the work of everyone at the Brackley and Brixworth factories who have made seven Constructor's Championship wins possible.
With his own future up in the air, and that of his boss Toto Wolff, today was a day to soak in the historic moment, take part in a shoey with Daniel Ricciardo, and enjoy it before looking to whatever the future may hold for the team.
Lewis Hamilton Sings Praises Of Unsung Heroes
Much has been made of the dominance of Mercedes during the turbo-hybrid era, and much of the work done behind the scenes goes unnoticed. Something Lewis Hamilton put right in the immediate aftermath of the race at Imola.
'It's just very overwhelming right now because I look at my crew, this team here. And I know all the men and women back at the factory in Brackley and Brixworth, they are the unsung heroes. They are the ones that have really grafted away and never given up. They have just continued to push and elevate and innovate.
'People watching maybe think we are used to it but it always feels like the first with this team and I think that's because of the spirit and so I am forever grateful to everyone to be a part of it, to be a part of breaking a record like this.
'No team has done this before. We have a great leader in our team and also a big thank you to Mercedes, Petronas and all of our partners. We wouldn't be able to do what we do without them.
'It's unbelievable. To come back year on year… I'll tell you, whilst we have great performance it's not easy to deliver weekend-in, weekend-out, and for everyone, they are so precise with how they take the car apart and put it back together.
'Whoo! Seven-time champs. That's something I'm going to be able to tell my grandchildren one day.
Winning A Constructor's Championship Gives Special Feeling
For a man with six Driver's Championships to his name, and a seventh just around the corner, winning the Constructor's Championship gives the Brit a special level of satisfaction.
'It's almost more exciting winning the team one. It's a very strange sport in the sense that it is as team sport but there are two championships and then there is an individual championship, but what is at the core of our job is to deliver points and results for the team.
'So when you win a team championship I think it's almost better than an individual one because it's something you do collectively, with a large group of people and whilst we are the ones standing on top of the podium we are not above anybody. We are on the same level, we are all part of the chain links.
'You can tell that everyone is so happy when they get the Constructors' title. When we do the Christmas party and we celebrate with everyone, everyone just knows that they did a remarkable job and that they have done something that nobody else has done before. That's cool to be a part of.
'Even if I was to stop today that would be something that I would be able to share with that large group of people for the rest of my life.'
Evolution Of A Team
The team has evolved a lot since 2013, when Lewis Hamilton joined Mercedes from McLaren, and the 6-time World Champion has enjoyed playing his part in that evolution.
'There's been a lot of changes over the time. What's really crazy – for me – is that I was brought in, ultimately, to replace Michael (Schumacher), which was such a strange position to be in because, obviously, I'd watched this man dominate the sport and achieve such great things and he was stopping and I was going to be taking his place.
'The guys that I worked with were his previous mechanics and engineers and what a privileged position to be in. However, they had had quite a difficult time and the car hadn't been good.
'I think what was really great was that, when I joined, I was personally able to put my stamp on the car and make a lot of alterations, particularly in 2013. And then we just collectively worked together.
'I knew that we would have a great engine because they had already started developing the engine before I'd even made my decision to join the team, before I'd signed the contract.
'Being that I was with Mercedes at McLaren, I was able to go to the factory, I knew what Mercedes was doing, I knew that McLaren was coming out of contract with Mercedes and I knew that I wanted to be with Mercedes-Benz because I think it's such an iconic brand and I think they were so passionate about what they wanted to achieve.
'They've got such a great history and I knew that they had the power to turn things around. But it took so many incredibly hard-working people to collectively come together to really innovate and design some of the most incredible bits of the car.
'It's obviously a big puzzle. To watch it all come together is a real joy and, at the end of the day, there's only two of us that get to drive it.
'I think also, the guys are just very level-headed. Even when you're on the podium, the guys are never too overly-excited. They're not out celebrating; they're back at their desks already right now. I know for sure they'll be back at their desks right now, already doing emails, working on what spares there are for the next race, working on what's next to try to get ahead of the curve. And that's what this team's always been about.'
Here Lewis Hamilton talks about the win, and the seventh Constructor's Championship for Mercedes.
2021 Still Up In The Air
With Toto Wolff claiming he has reached the shelf life of his time on the pit wall, and Lewis Hamilton not yet signing a contract for 2021, there is a feeling that the dynasty may be coming to an end. Whatever the boss does next, he will have the full support of Hamilton.
'I don't even know if I'm going to be here next year so it's not really a concern for me at the moment.
'I think I understand and we have a lot of deep conversations, Toto and I, so I'm very, very aware of where he is mentally and we share a lot and carry a lot of the weight together, I think.
'I can definitely understand wanting to pull back and give more time to family and those things. I don't know who he would be replaced by but again, he's a leader, he's not going to put anyone that's not going to be able to do the job, not going to be up to it, who's not going to be geared up. He will find the right people.
'That's why we have the success we have, we've found the right people and put them in the position to be able to shine as bright as possible. He's just empowered every single person in the team, to be the best they can be. So he will find somebody that's able to take on and continue.
'But you know, it's not one person. The team is not about one person, it's a collective of a lot of people. Toto doesn't build the car, it's a real team effort. But I'm supportive of him, whatever he wants to do, moving forwards.
'Naturally, I feel great, I still feel very strong, I feel like I could keep going for plenty of months but you know, you mentioned about Toto and shelf-life so there's multiple things that do stay on the top of my mind but I would like to be here next year but there's no guarantee of that, for sure. There's a lot that excites me of the after life so time will tell.'
Emilia Romagna Trophy Holds A Special Place For Hamilton
Following the death of his hero Ayrton Senna at Imola, coming back some 26 years later to win at the historic race track meant a lot to Hamilton, and the trophy will hold a special place in his heart.
'When we came back, just before we came in the podium, we saw there was a lady there doing the engraving, which is probably the first time I've seen that being done.
'There was a time when trophies from the young days, from karting, little plastic, but they're so special, they all had such a great meaning and then as you get through the categories they would get nicer, they would get more expensive and you got to Formula 1 and they were so stunning.
'But then we went through a patch where they really did a cost-cutting scheme and we had some really dodgy, really flimsy trophies, those ones did not survive the time but this one, particularly, I think, being that we've not had a race here for a long time, it is where I remember the day when I was in karting in '94 at Rye House when Ayrton passed away so to think that we're here, 26 years later and to be able to win here as he had done many times and so yes, the trophy definitely is a keeper and it felt it had good weight to it so it felt like a… it didn't feel like a cheapy,' concluded Hamilton.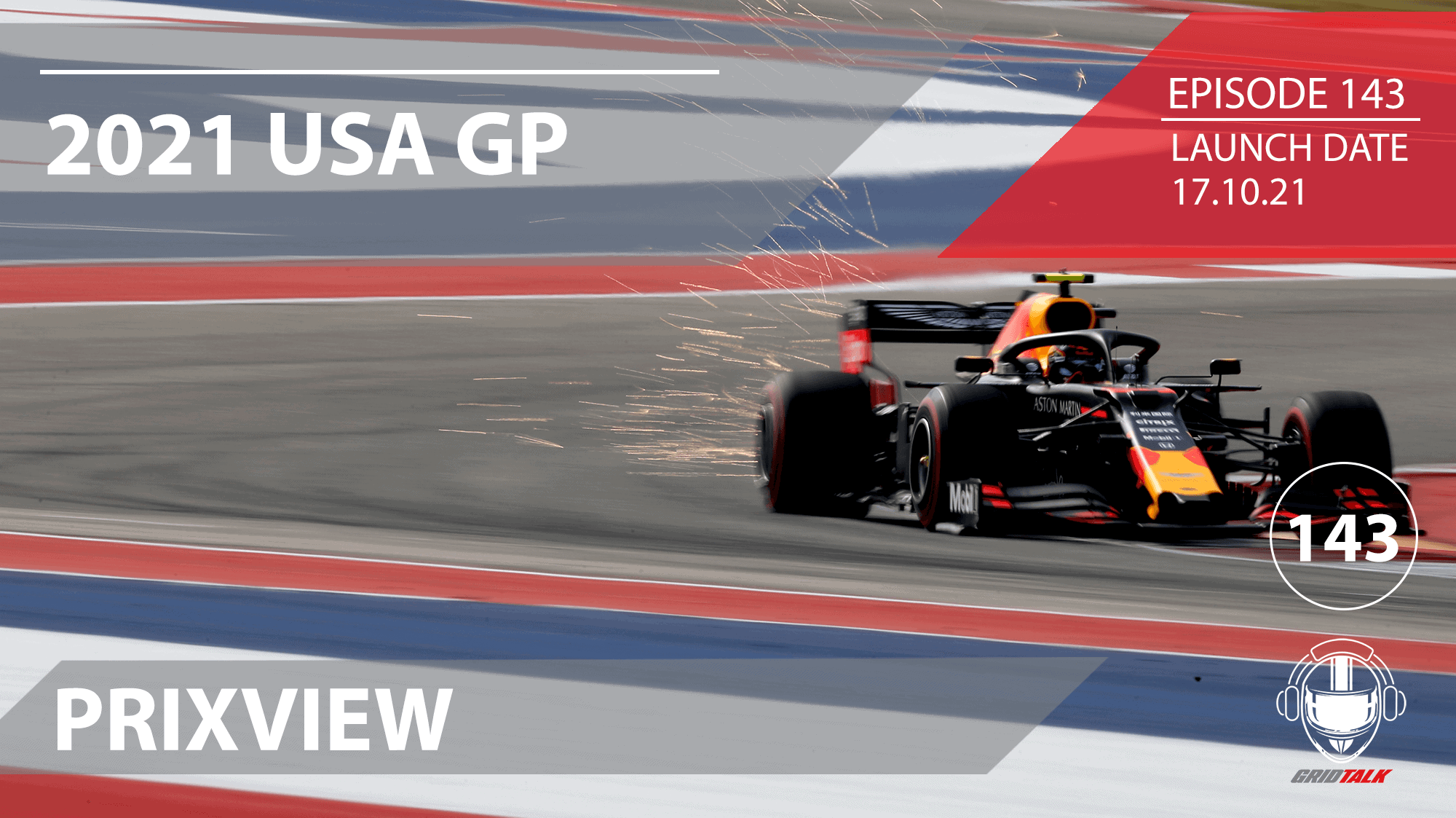 Welcome to Episode 143 of our Formula 1 podcast, Grid ...