George Russell qualified second and Lewis Hamilton third for the 2023 Australian Grand Prix in an interesting session, with varying tyre warm-up strategies throughout, which saw the Mercedes team maximise the performance of the W14.
With limited running on Friday, the team continued to learn not only in FP3 but into Qualifying, with the run plan evolving dynamically all the way up to Q3.
George will line up on the front row alongside the Red Bull of Max Verstappen, with Lewis leading the second row.
George Russell
'What a session that was for us! The car felt alive today and we weren't expecting that result at all. The lap at the end was right on the limit; I'm a little bit disappointed that we didn't get pole position. But that's one of those things in this sport. Your expectations change so quickly; we probably would have been happy with a top five result yesterday but today the car felt awesome. It goes to show we've got potential still to come. There is a lot of hard work going on back at the factory and here in Melbourne. I'm excited for tomorrow – it's going to be tough against Max, but we're definitely very happy to be lining up P2.'
Lewis Hamilton
'This was a totally unexpected result and I'm so happy and grateful for P3. My second lap wasn't as good as the first one. I did gain a little bit of time in the last sector, but ultimately lost out a little bit at the beginning of the lap. I'm not disappointed though and I'm going to work as hard as I can to try and move forwards tomorrow. I'm proud of the team. We're all working as hard as we can to get right back up the front, so to be this close to the Red Bull is incredible. Hopefully tomorrow we can give them a bit of a run for their money. And we hope the weather will be good.'
Toto Wolff, Team Principal & CEO
'We're happy with how today went. We needed a little bit of happiness and at least for Saturday, we've got some of that. We have been grinding away with extracting performance from the car by getting the right mechanical setup. We brought it all together in Qualifying; we learned through the session, and we were open-minded. We changed the plan from doing a third or fourth push lap, to only doing two and then down to one in Q3. Starting second and third is a good place to be. It's been a while since we've had no-one really in front of us by starting P2. We'll try to make the best out of it tomorrow. Verstappen is clearly in a league of his own but hopefully we can slot in behind.'
Andrew Shovlin, Trackside Engineering Director
'It's been a tricky weekend due to the cool conditions but a solid job by the team and drivers to land the tyres in the right window when it counted. We'd seen some good laps by the Ferraris and Astons across the weekend, so we're ahead of our own expectations to be starting second and third. The sessions have been a bit messy with red flags and rain so there's a real lack of long run data for everyone. That will make it difficult to know what the tyres will do. The softer compounds do seem very fragile in the cool conditions; we've tried to create a setup that is going to look after the tyres in the race, but we'll find out tomorrow if we've achieved that. Max has shown incredible pace in both races so far. Assuming that carries into tomorrow he'll be able to manage the tyres and build a gap all at the same time. However, our fight at the moment is with Ferrari and Aston and if we can stay ahead of them, we'll be very happy.'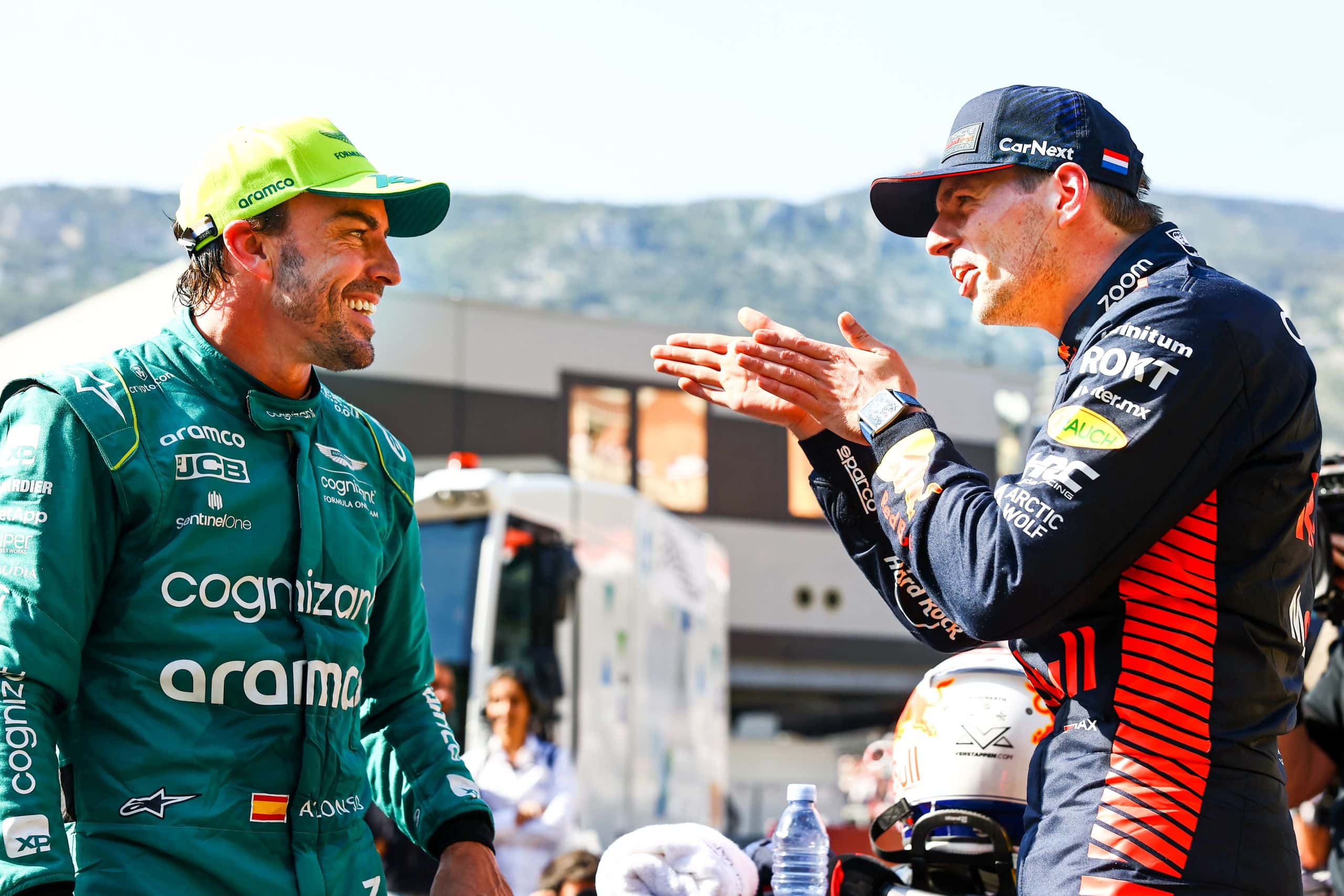 Max Verstappen has snatched a last-gasp pole position at the ...