It was a frustrating afternoon in Azerbaijan for the Mercedes team who had to settle for minor points after Lewis Hamilton finished sixth and George Russell eighth in the 2023 Azerbaijan Grand Prix.
Following Qualifying on Friday, Lewis lined up fifth with George starting 11th for Sunday's race, both on the medium compound tyre.
Lewis held position in the early laps with George gaining two places to run in P9. As both cars began to struggle with tyre degradation, Lewis was unfortunate to pit one lap before the Safety Car was deployed and lost out to others around him.
George took advantage of the Safety Car to pit for the hard tyre as the order was shuffled; George moving up to P6 and Lewis dropping to P10. On the restart, George struggled however, and they switched positions once again; George ultimately landing in P8 and Lewis P6.
Despite valiant efforts to pass cars ahead, Lewis and George could not make further progress; George taking the point for fastest lap after a free late race stop on to the soft tyre.
Lewis Hamilton
'The timing of the Safety Car wasn't ideal! I couldn't get bogged down in that frustration though. I had to keep my head down and get focused on attacking. That's what I did, and I got right back in the race. I really enjoyed those battles with the cars around me. The Ferrari of Sainz was just a little bit quicker on the straight than us, even with the DRS open. I gave it everything I had to get past though.
'I'm continuously proud of my team. We didn't have the pace that we did in Melbourne, which is not the greatest, but there is no lack of motivation in this team. We're all super hungry, and hopefully this is the beginning of something better in the coming races. Once I get that confidence in the car, the pace will come.'
George Russell
'I'm a little bit disappointed with myself today. I made a really good start and got in a decent position. I made a good move on Stroll to get past him into the pit lane but I then made a mess of the restart. I was defending from Lance and almost ran into the back of Fernando (Alonso). I then ran wide and got my tyres dirty. Ultimately that's why both Lance and Lewis got past. From there, it was line astern.
'I'll take the extra point for fastest lap but the only reason we had that opportunity was because we were in a bad position. It was close pace-wise between ourselves, Ferrari and Aston Martin and small differences can make a big change in terms of results. Whether we finish P4 or P8 though, it's far from first so we've got a lot of work to do.'
Toto Wolff, Team Principal & CEO
'Today was not a thriller. There was very little overtaking even with a big pace difference. We headed into a sub optimum set-up direction during FP1 and by the time we realised it was too late, and the car was in parc fermé conditions. It's the same for everyone though under this format.
'The pace in free air today looked similar between ourselves, the Ferraris and the Aston Martins. It was hard to tell who was ultimately quicker though, because with the difficulty of overtaking you are stuck where you are stuck. The Red Bulls meanwhile sailed away into the sunset on merit. If we can get the platform right though, I think we can close that gap this year. It's not about adding points of downforce, more giving the drivers a car that they have confidence in.'
Andrew Shovlin, Trackside Engineering Director
'We're never going to get excited about sixth and eighth place, but it was a day where the car wasn't particularly quick and neither driver had much luck during the race. Lewis had a decent opening lap; he'd started to get a bit of pressure from Alonso towards the end of the stint, so we came in to protect the position. Unfortunately, that was the lap before the Safety Car, so he lost out. A good restart helped the recovery, but he just couldn't get past Sainz.
'George had a really good opening lap, getting through some key cars early on. He was able to take the stop under the Safety Car but then struggled on the restart and lost a couple of places. Similarly to Lewis, he just couldn't make a pass despite having a bit more pace so our only consolation was a point for fastest lap at the end. We haven't got long to wait before we are bringing some more performance to the car and in the meantime, we just need to focus on collecting as many points as possible. We're hoping the car will be a bit better suited to the track in Miami and looking forward to being able to get back on track in just a few days.'
Want to save this information for later?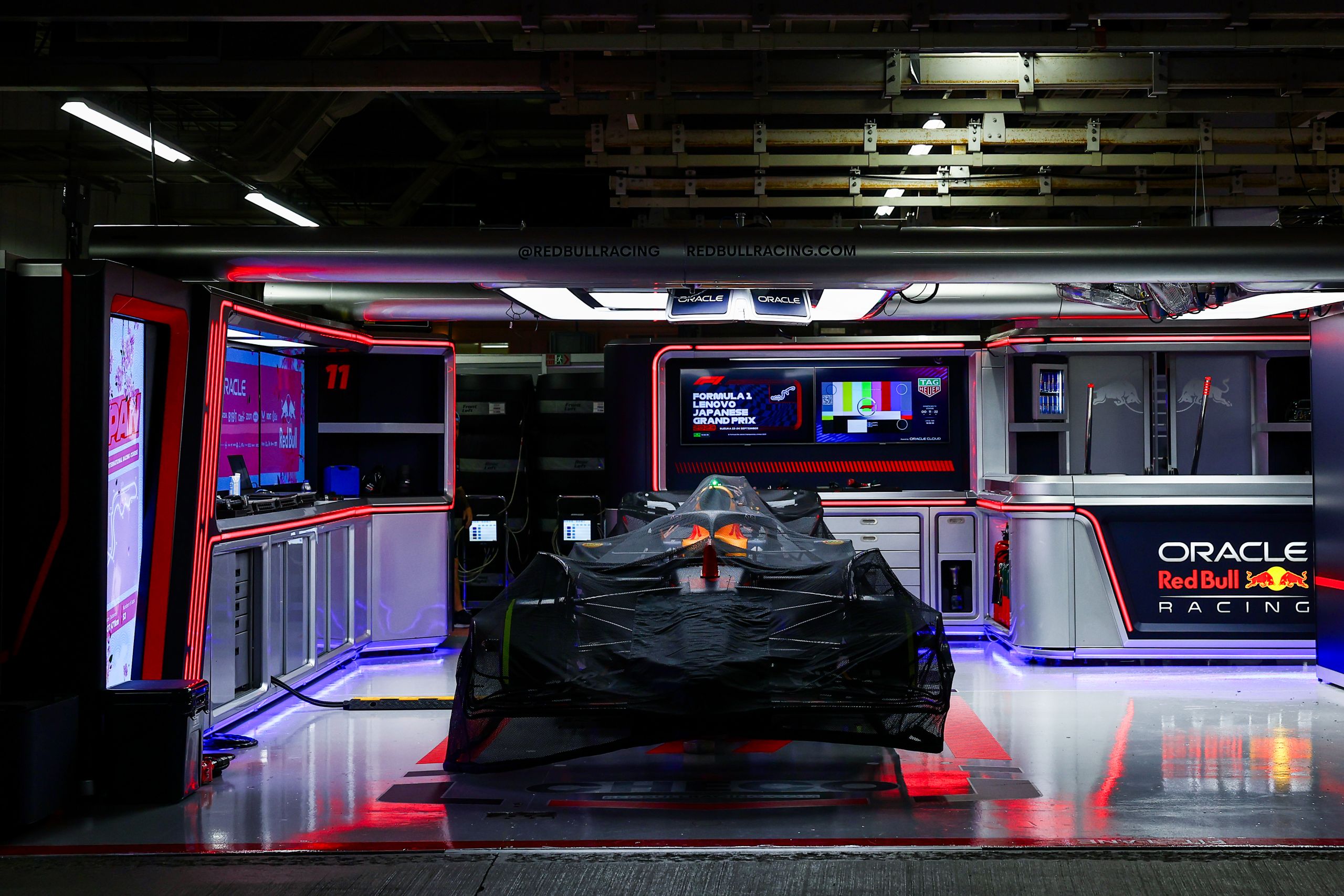 The roar of engines, the blur of speed, and the ...