Pit stops and Ferrari! Still, very much a tormented love story akin to a Titanic or maybe, The Fault In Our Stars.
There's always an expectation for hope and for eventual recovery but what transpires in the end, is an endless ravine plagued by disenchantment and sadness. The worst is, much like some writer of cringe depressing romantic sagas that never seems to give blossoming love a free run, Ferrari's pit crew doesn't seem to learn in Formula 1.
It's the sort of nightmarish tale that just gets unexciting and dreary all the time.
In the past, we have seen how Ferrari's pit crew wasn't too attacking or forthcoming in terms of either of the two drivers boxing for a change in the compounds. We have even scene absolute shockers such as the unsafe release of a driver. On other occasions, we have seen gloves and steering wheels not being offered to one of their most experienced and seasoned campaigners which is when a famous Grand Prix was about to resume after a halt.
Then, there was an occasion where there was absolutely no communication whatsoever between one of their drivers and the radio communication in that a mechanic's foot came under the rear tire of a machine too eager to leave the pits when perhaps a tiny little waiting time would've done everyone a world of good.
And what we saw, a few hours back at the Zandvoort- was rather typical of Ferrari yet again.
As Charles Leclerc decided to pit in order to put on a fresh set of intermediate tyres due to the heavy outpouring that had begun as early as Lap 1 of the Dutch GP, the famous Monegasque driver had to sit for 10 odd seconds in the pit lane.
Why?
Because- and as one noted- the pit crew didn't seem to be geared up one bit for Leclerc's entry for a change in tire compounds.
Inadvertently, this impacted the race of the man famously described as the team's Number 1 driver; his performance after all, hampered heavily with a slight on-track contact coupled with a huge loss in downforce, was a somber event.
The only Ferrari that did manage to score some points after all albeit hardly ever becoming a talking point was that of Carlos Sainz Jr.; the Spaniard collected a not so horrible P5. Yet, evidently, the focus point of a forgettable Dutch GP event was Leclerc not scoring whilst not a lot of attention went Sainz's way.
Whether that's legit or reasonable is a discussion for another day. But what must be drawn attention to is that it didn't take long for Ferrari team principal Fred Vasseur to defend the chaotic stop of Leclerc.
The following is what Fred Vassuer had to say, who surprisingly, didn't have one harsh word for his own crew who clearly botched up Leclerc's first pit stop:
Yes, because the rain was in the last corner and he decided to pit.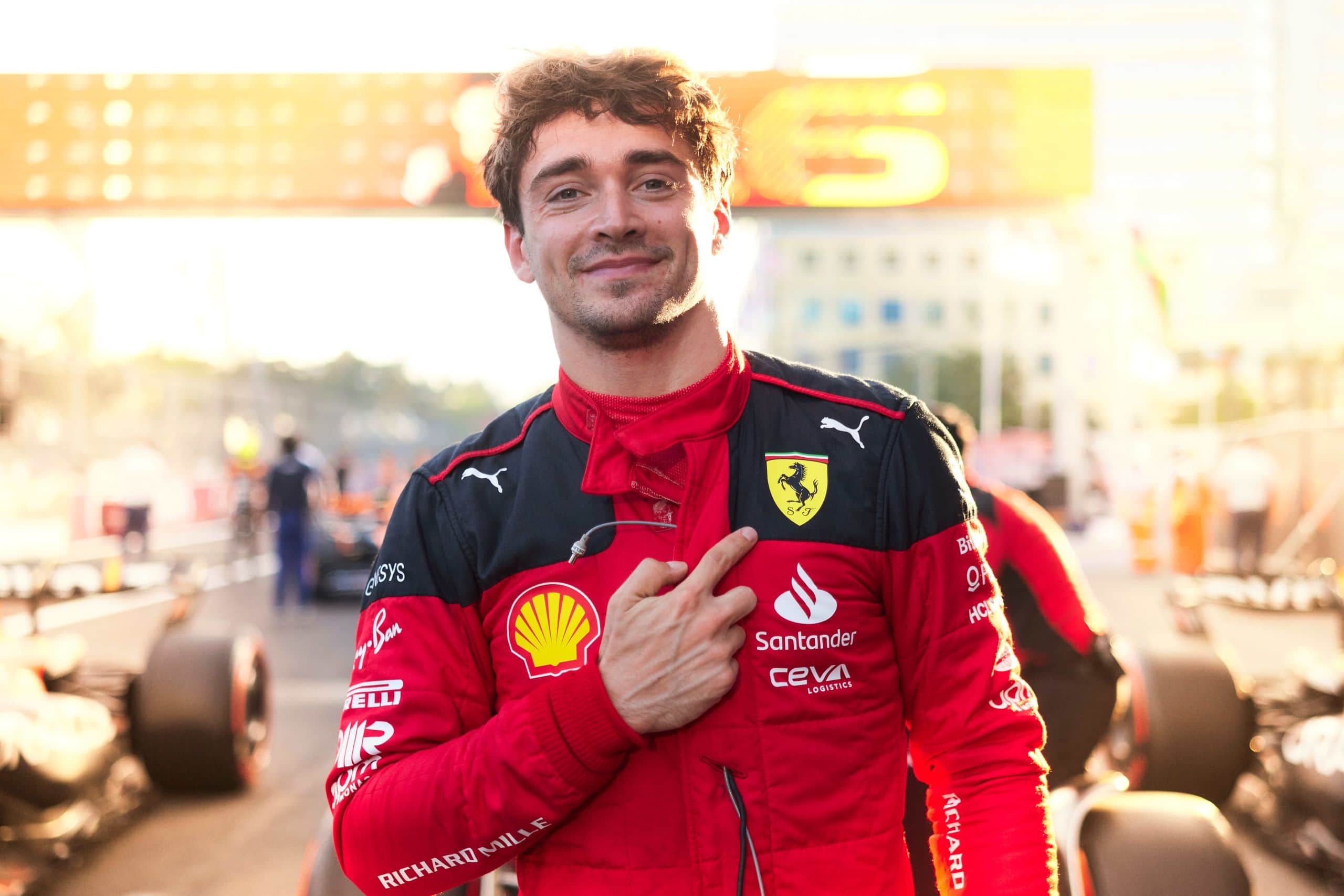 "It was a very late call, but I think it was still the right decision because we were in a much better position than before even with the six or seven seconds we lost in the pit lane. For sure, if you are 10 seconds behind or five seconds behind and you make the call, it is much easier. But I don't have to complain about this because it was the right call."
Truth be told, given the way Ferrari are constantly faltering where it comes to the race strategy, there may be more events in the future where some unworldly or unwise call would be made that only hampers the drivers' performances eventually.
But not having the entirety of the pit crew ready and alert with all four compounds already in place for a swift, time-bound tire change is an excuse that can't be shoved under the carpet.
It's rather unfortunate that a man as respected and experience as Mr. Vasseur hasn't let out a tough word about the sheer mediocrity of his own teammates as his drivers continue to endure a horrid time out there on the grid.
This may seem highly biased or laced in misery, but it's highly unlikely as to how the famed Maranello-bound team can turn around their fortunes when such mediocrity is at play and is being allowed to flower!