Red Bull's Max Verstappen edged out Ferrari's Charles Leclerc to claim a fourth successive pole position in 2023 in Austria as track limits caused chaos.
Seemingly every driver at some point in the session had a lap time deleted for exceeding track limits, including both Red Bull's on multiple occasions.
And it came back to bite Verstappen's team mate Sergio Perez, who had all of his Q2 laps deleted, meaning the Mexican will start Sunday's Grand Prix from 15th.
Dutchman Verstappen, who scored his fourth pole in a row at the Red Bull Ring called the track limits "difficult", saying it was "incredibly hard" to judge where the white line on the track was from the cockpit.
"It's great to be on pole here at the Red Bull Ring, it feels good. It wasn't a straightforward qualifying because of all the track limits. It's very hard to judge the white line here, a lot of us got caught out so at least it wasn't just us. Today was all about surviving, we just needed to bank the laps as we weren't able to push hard. It's such a short lap here so we are all pretty close together. We've got a long weekend ahead so a lot can happen, tomorrow will be a completely different story. Today, the car was quick and we were ahead, that's the most important thing."
The pole is the World Champion's 26th of his career.
In the absence of Perez, Ferrari have both cars in the top three, with Leclerc ahead of Carlos Sainz, while McLaren's Lando Norris produced the starring performance with an upgraded car.
The Brit was regularly in the top five, ending up fourth, and top placed British driver, ahead of seven-time World Champion Lewis Hamilton, who was fifth.
Norris said the upgrades had "paid off" straight away.
Track limits chaos
Qualifying in Austria is always close, because it is such a short lap, Verstappen's lap totalled less than 65 seconds, but the jeopardy caused by track limits added to the drama.
During a brief Q1 red flag for a spin by Finnish driver Valtteri Bottas, both Red Bull's and Lewis Hamilton saw lap times deleted.
The rule has been consistent from the beginning of 2022, with the white line defining the edge of the track, but drivers were having issues with the high-speed final corners in Austria.
While Perez was the highest profile casualty in Q2, Norris' McLaren teammate Oscar Piastri, Frenchman Esteban Ocon, and Mercedes' George Russell all fell foul of track limits, which meant they were subsequently eliminated in Q2.
Part of the issue was the length of time between a lap time being set and it being deleted. At times, it was several minutes.
And with drivers, such as Russell, doing multiple laps, when it came to attempting another run, the tyres were simply past their best.
But as they say, rules are rules, and it's the same for everybody.
Another chance on Saturday
As it's a Sprint weekend in Austria, the drivers will get another opportunity to qualify on Saturday morning. The Sprint Shootout will set the starting order for the Sprint Race on Saturday afternoon.
Monegasque Leclerc was less than half-a-tenth behind Verstappen, who left margin on his final lap to the track edges, and may feel he can beat the Dutchman if Verstappen has issues with track limits in the shorter Sprint Shootout.
For Perez, it's paramount he gets on the front row to challenge his teammate.
The 33-year-old, who was unwell on Thursday, won the only previous Sprint Race earlier this year in Azerbaijan.
He might need to repeat that on Saturday to rescue his dwindling title ambitions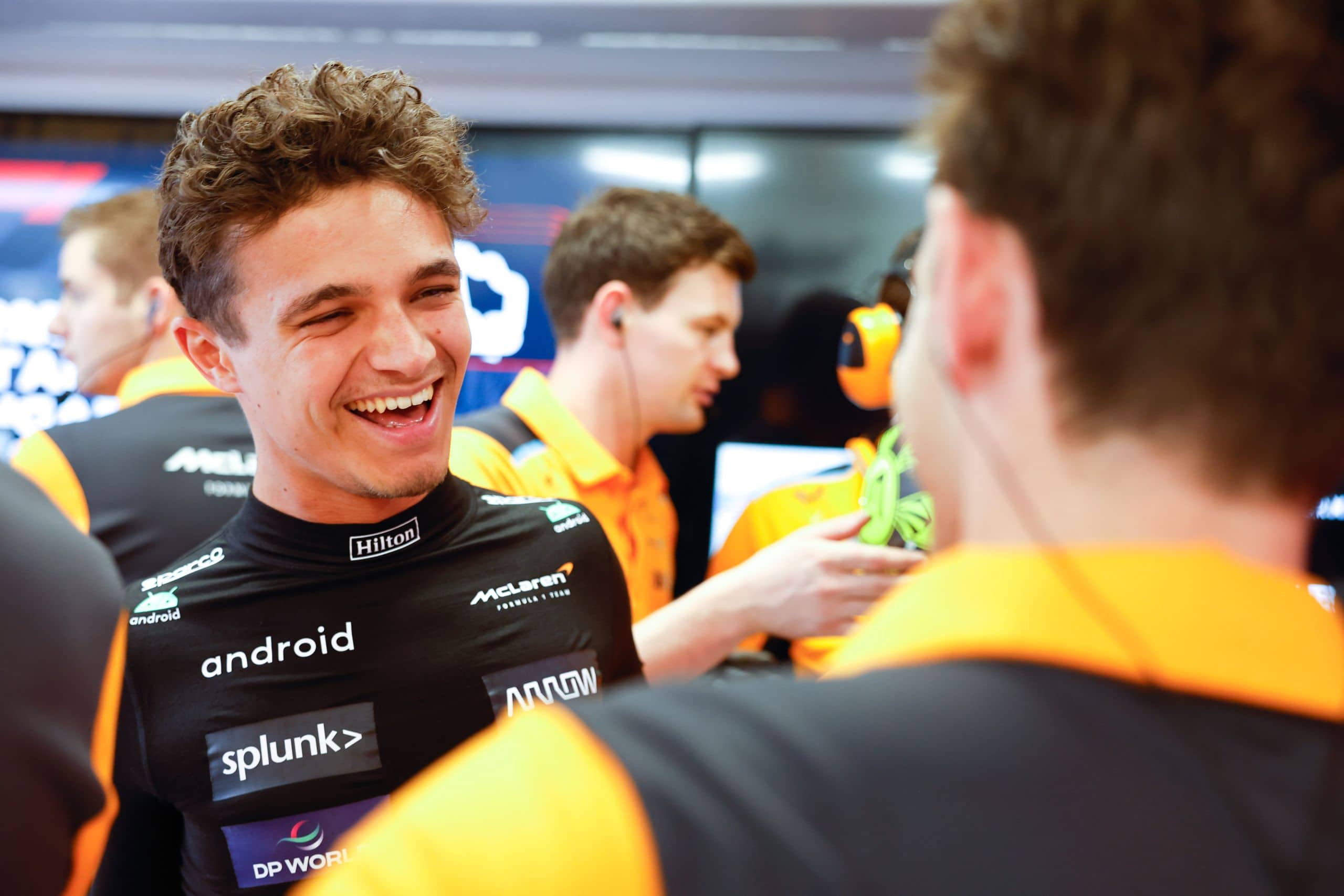 In the most recent times, Zak Brown, the top boss ...