For decades, racing fans around the world have been captivated by Formula One – a sport unlike any other with its extreme speed, cutting-edge technology, and glitzy glamour. But while some celebrate F1 as one of the most thrilling sports in existence, others give it less credit. So just how valid is this debate? To find out if Formula One properly fits into the sporting scene, let's zoom in for a closer look at all aspects – from its history to its business outlook to what defines it as a sport. Ready for takeoff? Let's delve deeper into this intriguing issue and figure out what lies ahead for our beloved fans and try to find out if is F1 a sport or not!
Exploring The Principles of Formula One
F1 – it's the stuff of legend! A thrilling, high-octane motorsport with millions of fanatic fans, Formula One races are simply off-the-charts. Drivers show up in tricked-out cars to compete for 1st place and bragging rights. The competition is fierce, rivalries white hot, and technology is pushing boundaries. It's bound to get your pulse racing!
Formula One is all about drivers and teams working together. The drivers show off their unbelievable talents, making one precise call after another while pushing themselves to tackle anything that comes their way. Meanwhile, the teams play a crucial role in crafting these revolutionary vehicles, devising advanced race plans, and ensuring peak performance over the season.
Examining The Timeline Of Formula One Racing
Formula One, better known as F1 to its millions of fans around the world, has been enthralling motorsport enthusiasts for seventy years – ever since that very first World Championship Race at England's Silverstone circuit. Racing gets more popular every year, so it's no surprise this sport is winding up way ahead of the crowd.
Countless significant episodes and famed racecar drivers have made their mark on Formula One over the years. Every era has added its unique take to this thrilling spectacle, from brilliant Juan Manuel Fangio dominating in the 1950s to legendary Ayrton Senna & Alain Prost's intense rivalry throughout the 1980s & 90s. It truly is remarkable! The history of Formula One is one full of dynamic advancement in engineering and technological innovation. From its revolutionary aerodynamic changes to its pioneering safety measures, formula 1 sports have always made it a priority to stay ahead of the curve. Even when faced with pressures for modernization, like turbocharged engines during the '80s or more recently, hybrid power units, F1 perseveres in blazing new trails and maintaining its unbeatable competitive edge.
Viewing Formula One from A Business Standpoint
Formula One isn't just about nail-biting action and the roar of engines, but a massive global industry – one worth a billion. As once Graham Hill said: "I am an artist. The track is my canvas, and my car is my brush." Well, that's the point! From sponsors to spectators, everyone plays their part in turning it into a financial success story. Its business model is every bit as fascinating as the race itself! Formula One's undeniable success and worldwide appeal depend on secure corporate sponsorships. From international conglomerates to high-end brands, everyone wants a piece of the action – providing much-needed funding for teams while gaining access to an enraptured audience through media coverage and live attendance. Money talks, but in this instance, it also screams!
Is It an Authentic Sporting Activity?
It's a hot debate—is formula one a sport? When you think about it, there are some pretty compelling arguments on both sides. Sure, F1 drivers need to have supreme physical and mental strength. Physically, they're continually put through gruelling G-forces as they whip around those tricky tracks at super high speeds. Mentally? Let's just say their cognitive abilities must be spot on; making decisions in the blink of an eye when you're racing up above 200 mph ain't an easy feat!
It's no secret that mastering difficult curves and dominating in the races takes dedicated effort, honing your skill to levels often seen more so on sports fields. Drivers invest countless hours into training sessions, making sure they have the finesse and sharp reflexes needed for those powerful machines. Just think of all that focused practice involved with becoming a master of the race track! Formula One has its share of critics, who grumble that the activity sorely lacks important parts. In F1 cars don't vie against each other like they do in most sports – it's a race against the clock!
Is This Aesthetic Display Purposeful, Or Not?
Is Formula One purely for entertainment? That's a tough call to make as there are several aspects at play. The whole of this sport ain't about highlighting physical prowess – it's all about the theatrics! Unlike more traditional sports like soccer which necessitate natural ability, F1 banks on:
Tech advancements.
And Mechanical savvy.
So really, whether we view it as pure showmanship is up in the air! The elite driving talent in Formula One is beyond doubt, but let's not forget the importance of a top-tier vehicle. Millions spent to innovate and perfect aerodynamics as well as a lot of funds that are invested in races through top online casinos, mean that drivers' skills can often be overshadowed by hi-tech performance factors. While this race for supremacy sometimes distracts from the human factor, it keeps fading away as a sign of true excellence on a track.
The strategy behind the presentation of F1 is ingeniously crafted to enthral an audience and make sure they view it as a show. All elements, big or small – from the cinematic camera shots to the banter between race commentators and right through to the aggressive team rivalry. All come together like a prearranged symphony with one goal in mind: keep everyone's interest ignited, even if there's no surprise at who comes out on top!
Conclusion
Formula One sure offers a lot of excitement and agility in competing, but it is not what most of us would consider an ordinary sport. Sports are defined less by who has the best physique and more by how many resources teams have plus their team moves – having those two things is even more highlighted these days. To get the full appreciation out of F1 racing, we must accept that it's both fear-inducing and grandiose: The thrilling races, the flashy lifestyle, and all its colorful characters create this unique blend between talent, strategy acumen – which makes each race such a great show to watch!
Want to save this information for later?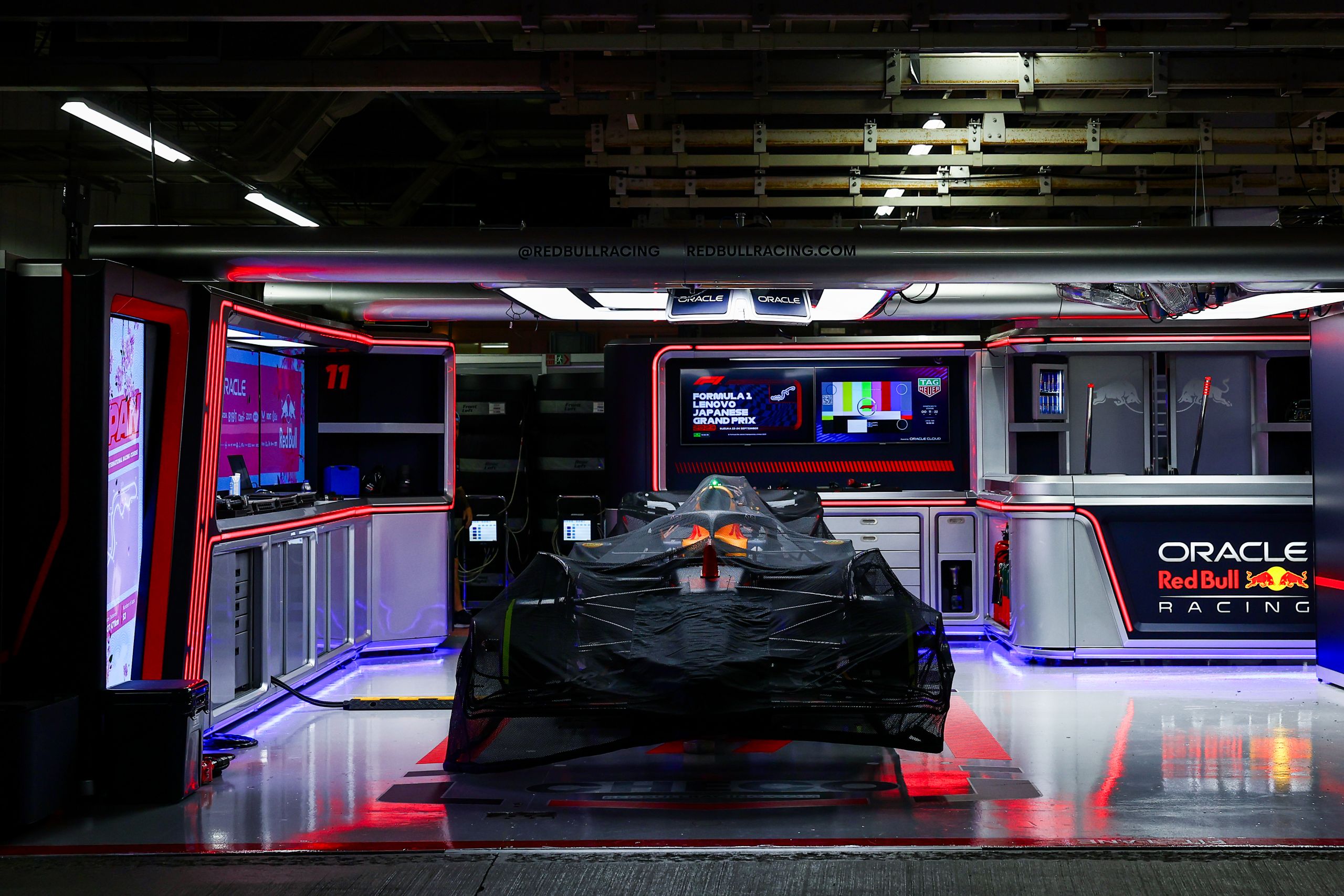 The roar of engines, the blur of speed, and the ...