Formula One, also known as Formula 1 or F1 and referred to officially as the FIA Formula One World Championship, is the highest class of single-seater auto racing sanctioned by the Fédération Internationale de l'Automobile (FIA). The "formula" in the name refers to a set of rules to which all participants' cars must conform. 
A Formula One season consists of a series of races, known as Grands Prix (French for grand prizes or great prizes), held worldwide on purpose-built circuits and public roads. There are great opportunities to bet on Formula 1. You can learn more about betting on Formula 1 on Formulapedia's guide to the best F1 betting sites.
Formula 1 – the most famous race in the world
Formula 1 is the most famous race in the world, and it's no wonder why. The races are always exciting, and the drivers are some of the best in the business. If you're a fan of Formula 1, then you know that there's nothing quite like watching a race live. But if you can't make it to a race, don't worry: There are plenty of ways to watch Formula 1 races online.
There are a few different ways to watch Formula 1 races online. One way is to sign up for a streaming service like F1 TV Pro or Sky Sports F1. These services will give you access to all of the Formula 1 races, as well as other racing events and programming.
Another way to watch Formula 1 races online is to find a website that streams them live. Many websites stream Formula 1 races live, and most of them are free to use. However, some of these websites may not be legal in your country, so be sure to check the terms and conditions before using them.
The history of Formula 1
The history of Formula 1 is a long and complicated one. The sport has its roots in the early days of Grand Prix racing in the early 1900s. However, it wasn't until 1950 that the first official Formula 1 World Championship race was held. Since then, the sport has undergone numerous changes, both on and off the track. These changes have helped shape Formula 1 into the thrilling spectacle it is today.
The greatest Formula 1 drivers of all time
Michael Schumacher is widely regarded as the greatest Formula 1 driver of all time, with seven World Championship titles to his name. He made his debut in 1991 and quickly established himself as a force to be reckoned with, winning his first title with Benetton in 1994. He then moved to Ferrari in 1996 and went on to enjoy unprecedented success with the team, winning five consecutive titles between 2000 and 2004. Schumacher retired from Formula 1 in 2006 but made a brief comeback with Mercedes in 2010 before finally retiring for good in 2012.
Other drivers considered among the greatest include Ayrton Senna, who won three World Championship titles; Juan Manuel Fangio, who won five titles; and Lewis Hamilton, who has won seven titles.
The rules and regulations of Formula 1
The winner of Formula 1 is the driver who has accumulated the most points throughout the season. Points are awarded to drivers based on their finishing position in each race, with the winner receiving 25 points. In total, 20 drivers and ten teams compete in Formula 1.
This also makes it possible to bet on F1. You can bet on who will win each race, as well as betting on who will win the overall Formula 1 race. 
The first ever Formula 1 World Championship race was held in 1950 at Silverstone in England. The current champion is Max Verstappen, who won his second title in 2022.
Everything you should know about the Formula 1 Grand Prix
The first World Championship Grand Prix was held in 1950 at Silverstone in Great Britain. As of the 2022 season, there are 23 races on the calendar, with new races in Saudi Arabia and the Netherlands. The results of each race are combined to determine two annual World Championships, one for drivers and one for constructors.
The future of Formula 1
The future of Formula 1 is shrouded in a bit of mystery. The sport has been through some tough times recently, with declining viewership and a number of high-profile retirements. But there are still many reasons to be optimistic about the future of F1. The sport has made some important changes that should help it appeal to a wider audience, including introducing new races in places like Miami and Zandvoort. 
And while the retirement of a legend like Sebastian Vettel may have left some fans feeling uncertain about the future, plenty of young drivers are ready to take his place. So while the future may be unclear, there's no doubt that Formula 1 will continue to be a thrilling spectacle for years to come.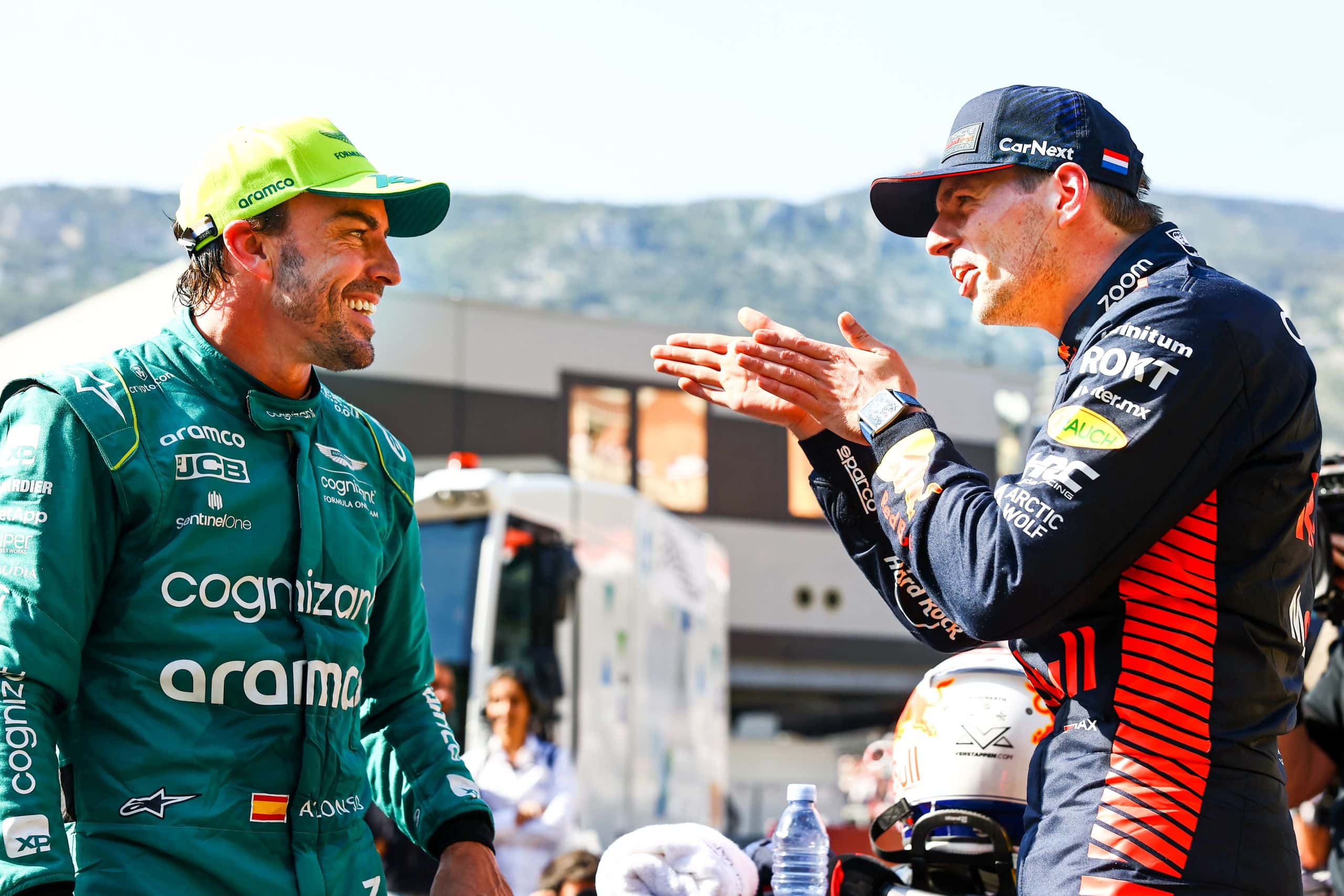 Max Verstappen has snatched a last-gasp pole position at the ...