Both free practice sessions went well for Scuderia Ferrari at the Singapore Grand Prix, although it is only Friday and therefore too early to make optimistic predictions regarding the rest of the weekend. Carlos Sainz and Charles Leclerc were at the top of both time sheets, doing plenty of laps and working both in qualifying trim, essential between the walls of the Marina Bay circuit, and in race configuration.
FP1. In the first session Charles and Carlos started on Hard tyres, racking up enough laps to get a feel for racing between the barriers and to get used to the new layout in Sector 3, now around 10 seconds faster thanks to the removal of four corners. Both drivers then switched to Softs, setting their best times of 1'33"350 for Leclerc and 1'33"428 for Sainz. In the final minutes both drivers reverted to the set of Hard tyres they used at the start, running with a higher fuel load. Charles did 25 laps, Carlos 24.
FP2. The programme resumed in the second session when Carlos and Charles first went out on Medium tyres. They then switched to Soft tyres, the compound they will use again tomorrow in the final phase of qualifying: Carlos stopped the clocks in 1'32"120 while Charles posted a 1'32"138. With 20 minutes remaining, the work resumed on race simulation, with a heavy fuel load and the Medium tyres from the earlier runs. Sainz did 26 laps, Leclerc did 25.
Tomorrow. Qualifying, which starts at 21 local (15 CEST) will be very important as good grid positions for the team can open up interesting scenarios for Sunday's race. There is one final free practice session at 17.30 (11.30 CEST) during which the team will again work on race pace, where there seems to be some room for improvement.
Carlos Sainz – P2 in FP1, P1 in FP2
'A positive Friday. The car seemed to be in the right window from the very first lap in FP1 so we kept focused on fine tuning the set-up during the second session. I expect the track to improve for tomorrow, so we should have higher grip and then we'll see how much our competitors and ourselves can improve for qualifying.'
Charles Leclerc – P1 in FP1, P2 in FP2
'It was quite a good day. The car looks a bit more competitive than we had expected on a track like this, but we shouldn't get carried away because I think that our competitors are not showing their true pace yet. We will work on optimising the balance on my side overnight and I'm sure we will see some further improvements for tomorrow.'
George Russell – P3 in FP2
'It was a very positive Friday for us overall. The car is feeling really good around the circuit. It definitely improved in the cooler temperatures of FP2 but equally, it still felt decent in the slightly unrepresentative conditions of FP1. The times were very tight between several cars. Ferrari looked quick, particularly on the single lap. The long run performance across a number of competitors was also strong but we can be optimistic heading into the weekend. We will do our usual work overnight and hopefully find some improvements heading into Saturday. I am really enjoying the new track layout. It makes the final sector, and the lap as a whole, much more flowing. It definitely improves the experience behind-the-wheel and should help create better racing on Sunday. The new track surface in turns one to five is also an improvement.'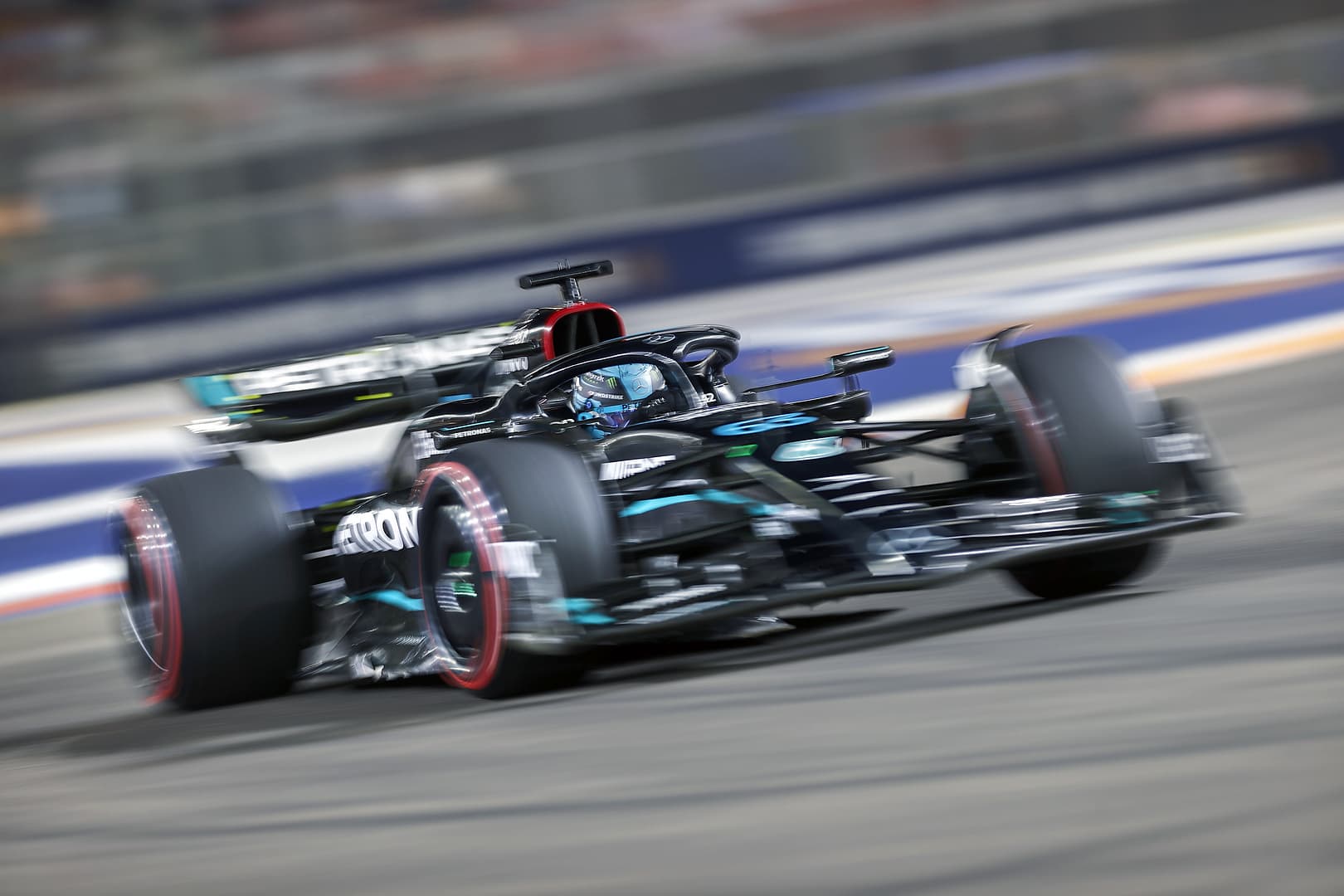 Max Verstappen – P3 in FP1
"Our performance today was unexpected. We tried quite a few different things in FP2 and some worked, and some didn't. We never really got the car together today, I struggled with the balance especially, so there are quite a few things to work on with the Team tonight. I will of course try to improve tomorrow but there's quite a gap, the Ferrari's are looking fast. Let's see what improvements we can make overnight."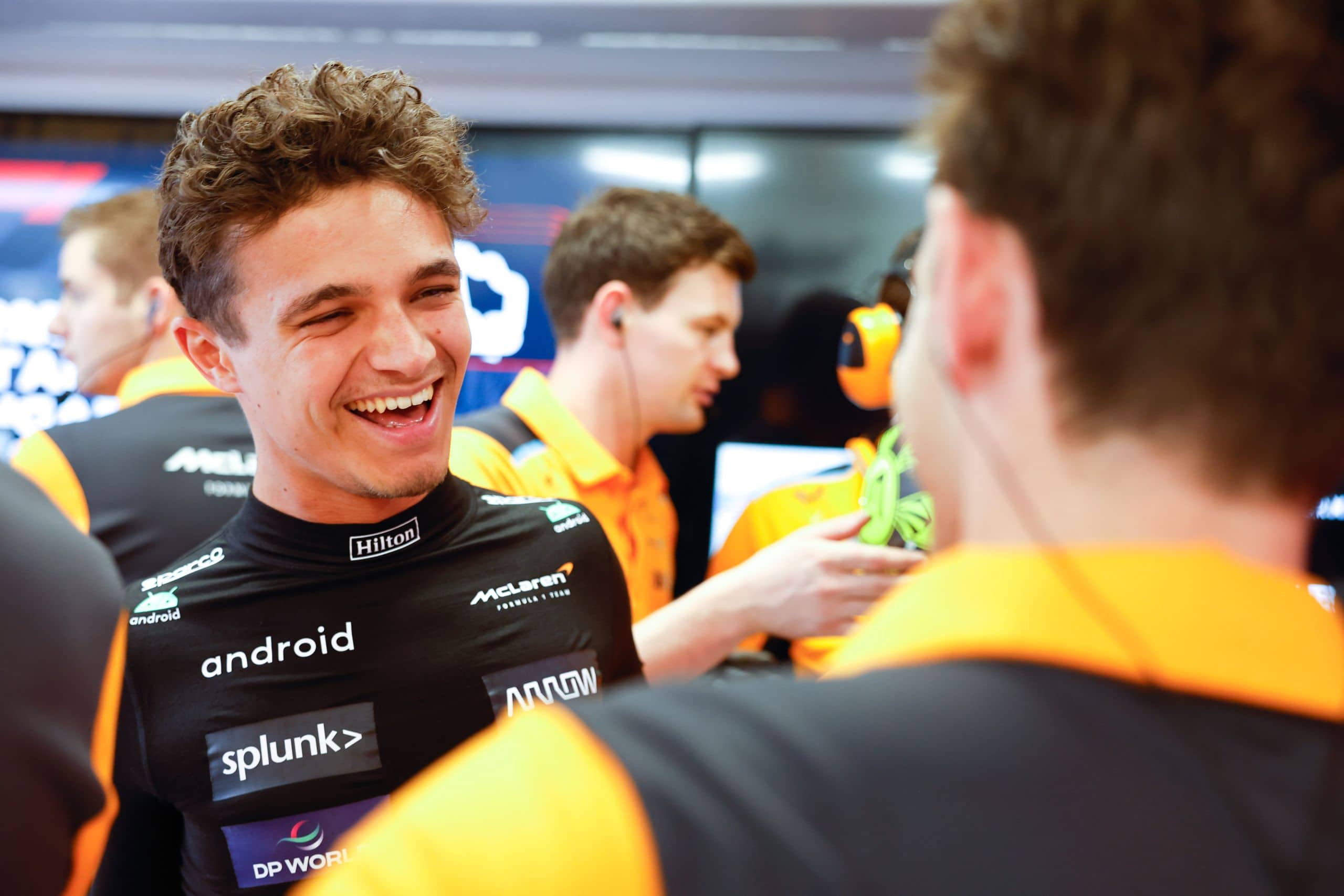 In the most recent times, Zak Brown, the top boss ...