The flexible rear wings being sported by Red Bull Racing and others have been the hot talking point since the 2021 Spanish Grand Prix, filling columns and lighting up social media as people weigh in on whether or not they should be banned for the remainder of the season.
With so many differing opinions, several team bosses laid their cards on the table during the break between FP1 and FP2 at the FORMULA 1 GRAND PRIX DE MONACO 2021.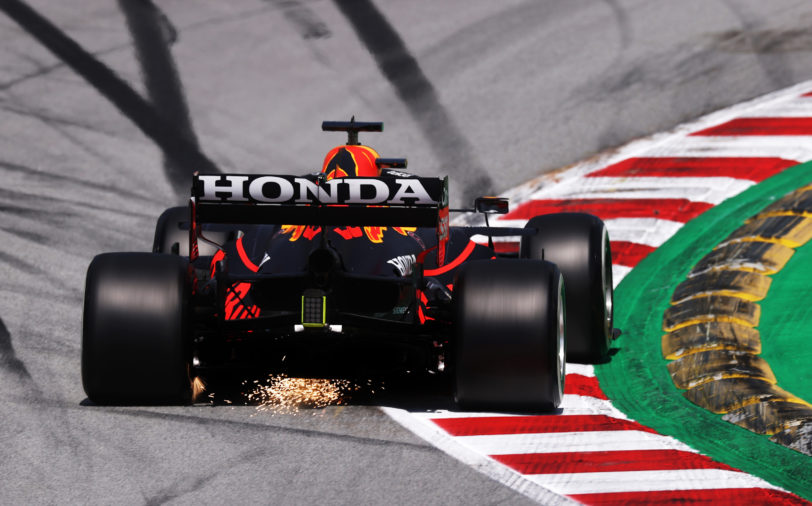 Christian Horner Stands His Ground
Christian Horner is adamant that his teams car has been designed to pass the tests, and was built in compliance with the regulations.
'Well, the car is designed to comply with the regulations and of course there are tests that the FIA have for most of it and our car complies with all of those tests.
'Now, occasionally the FIA will change those tests, which they have the right to do. They've done that and that of course means that effectively it's a change in regulations in many respects so of course there have to be changes made to the product and that's expensive and of course time-consuming.
'But a lot of focus is on the rear of the car at the moment and I'm sure that in due time that's also going to move round to other areas of the car that other teams will come under scrutiny, so of course it's not just Ferrari and Red Bull that are affected. I think Sauber are quite badly affected by this as well, but that's Formula 1, that's what happens when Technical Directives get issued that change things like the tests that rear wings are subjected to.
'When you're effectively changing a rule, there has to be a lead time. You can't just magic up components. I think if they changed the test on the front wings, for example, this weekend and we've seen far more performance from front wing flexibility, shall we say, then that would affect every single team, some much greater than others and I think that there has to be a lead time.
'You can't expect parts just to magicked up overnight with the costs that are incurred with that.
'I think for a team like us that is obviously running up against the cap, then of course strategically you have to make choices. The impact of something like this is probably about half a million dollars so that will prevent something else from happening, so that's the juggling act that we're now having to make with the budget cap and financial regs.
'Obviously the cars are built to be optimised to the regulations. It's a competition, at the end of the day, and there are tests that are in place for the FIA to measure that which is what they do, and they vary those tests from time to time, but the whole car is under aerodynamic influence and a lot of noise is being made about the rear wing of the car, but just look at some footage from Imola at the front of our competitor's car and it will show you very clearly flexible aerodynamics which, as we know, the front wing is a far more sensitive part of the car than the rear of the car, so you pick on one part of the car and inevitably that is just going to move around and of course that's very difficult for the FIA to police, which is why they are continually evolving these checks and processes, which each team then obviously has to comply with.
'But to think that everybody's aerodynamic surface was completely rigid would be a fallacy. On every single car on the grid it's just not the case. You can visibly see that.
'The car complies with the regulations that have been there for the last 18 months or so with these load tests and then the test or the regulation has been changed or the test has been changed and there has to be a notice period for that,' said Horner.
Toto Wolff Unhappy With Messy Situation
With back to back race weekends followed by a four-week gap to Baku, Toto Wolff is unhappy with the messy situation that flexible rear wings have created.
'We have seen in the past that complicated redesigns for teams had a delay. It's clear that, if you have a back-to-back race, or maybe even two weeks, it's too short for everybody to adjust – but we're having four weeks to Baku and it is incomprehensible that, within four weeks you can't stiffen-up a rear wing for the track that is probably the most affected by flexible rear wings.
'That leaves us in no-man's land, because the Technical Directive says the movement of some rear wings has been judged as excessive – so teams who would run these kinds of wings are prone to being protested and probably this is going to go to the ICA, and nobody needs this messy situation.
'Let me clarify, each of us here is doing the job and needs to adapt to the regulations. We have been left in a limbo since a long time.
'We have flagged the flexible rear wing situation last summer, without having received any feedback and I understand some of the teams' frustration when, making the concept of this year's car, that this was an area that should have been tackled much earlier.
'We will need to modify our wing. We need to soften it. Our wing is extremely rigid, complying to the famous article 3.8 that it must remain immobile. The new test that has been introduced is a half-baked solution which is giving us opportunity and the whole thing can soften and can bend more in the future.
'We had in the past a situation, I remember DAS last year, and every year we had these situations but this one, as I said before, delaying the introduction for whatever reason leaves us in a legal vacuum. It leaves the door open for protests.
'It's not only us but it's probably two other teams that are most affected. Maybe more. Obviously a protest could end up in the ICA. So – and that is a messy situation. It can take weeks before we have a result. And we should not have ended in this situation if we're having four weeks to the race that is most relevant in the calendar,' added Toto Wolff.
Situation Normal For Mattia Binotto
For Ferrari's Mattia Binotto, it is a case of 'situation normal' as teams try to push the boundaries and get pulled back into line by the FIA.
'At first, obviously what's happening on the rear wing, I think it's normal administration as whatever is happening in F1, always trying to push the boundaries, and somehow the FIA tried to clarify the intentions and the principles of the regulations.
'Now, on the time, I'm pretty sure that the FIA checked deep what was right, what was wrong, I'm pretty sure that by deciding a certain date, they somehow analysed pretty well, the case and I trust them fully.
'As Ferrari, we are happy there is now a clarification and eventually we need to adapt, or someone needs to adapt – whoever – to that new Technical Directive but on the time I think we should respect the FIA decision because I'm pretty sure they did it by being fully aware.
'I think as all the teams are exploiting somehow what's possible and what we believe is right. The Technical Directive is clarifying furthermore. We will need to slightly adapt but I don't think it's impacting Ferrari much – and certainly on the lap time from what we've seen, very, very little but there are some redesigns just needed which need to be carried over somehow to comply fully to the Technical Directive. Again, I think that, as Ferrari, it's not impacting us much but still, a redesign is required.
Andreas Seidl Welcomes Technical Directive
After reviewing the footage from Portugal, McLaren's Andreas Seidl has welcomed the Technical Directive handed down by the FIA, and is looking forward to a resolution.
'I think if you see the pictures and footage from Barcelona, it is clear what's happening there, therefore we also welcome what the Technical Directive of the FIA says, to put an additional or different test in place, which helps them to check the cars here in a pragmatic way at the race tracks.
'But at the same time, we strongly disagree with the timing of the introduction.
'For us, there's no reason why it should be late for the two races and if the guys that have designed the cars in order to have these flexi-wings two more races, to have the benefit from it because from our point of view, what these guys are using is clearly against the regulations because the test that is in place is not the only criteria you have to meet in terms of being compliant with the regulations.
'That's why we are having a dialogue with the FIA at the moment, because I think it's a good opportunity for the FIA to show a strong hand here and not accept this any more, from today onwards and yeah, we take it from there.
'For us it doesn't have any influence because we don't have to change anything on the car. Our car was compliant with the regulations for the first races, it's compliant now and I just want to make it clear as well that the Technical Directive is not a new regulation, it's just an additional or different test, but the basic regulation, especially article 3.8, which is the key one, doesn't change.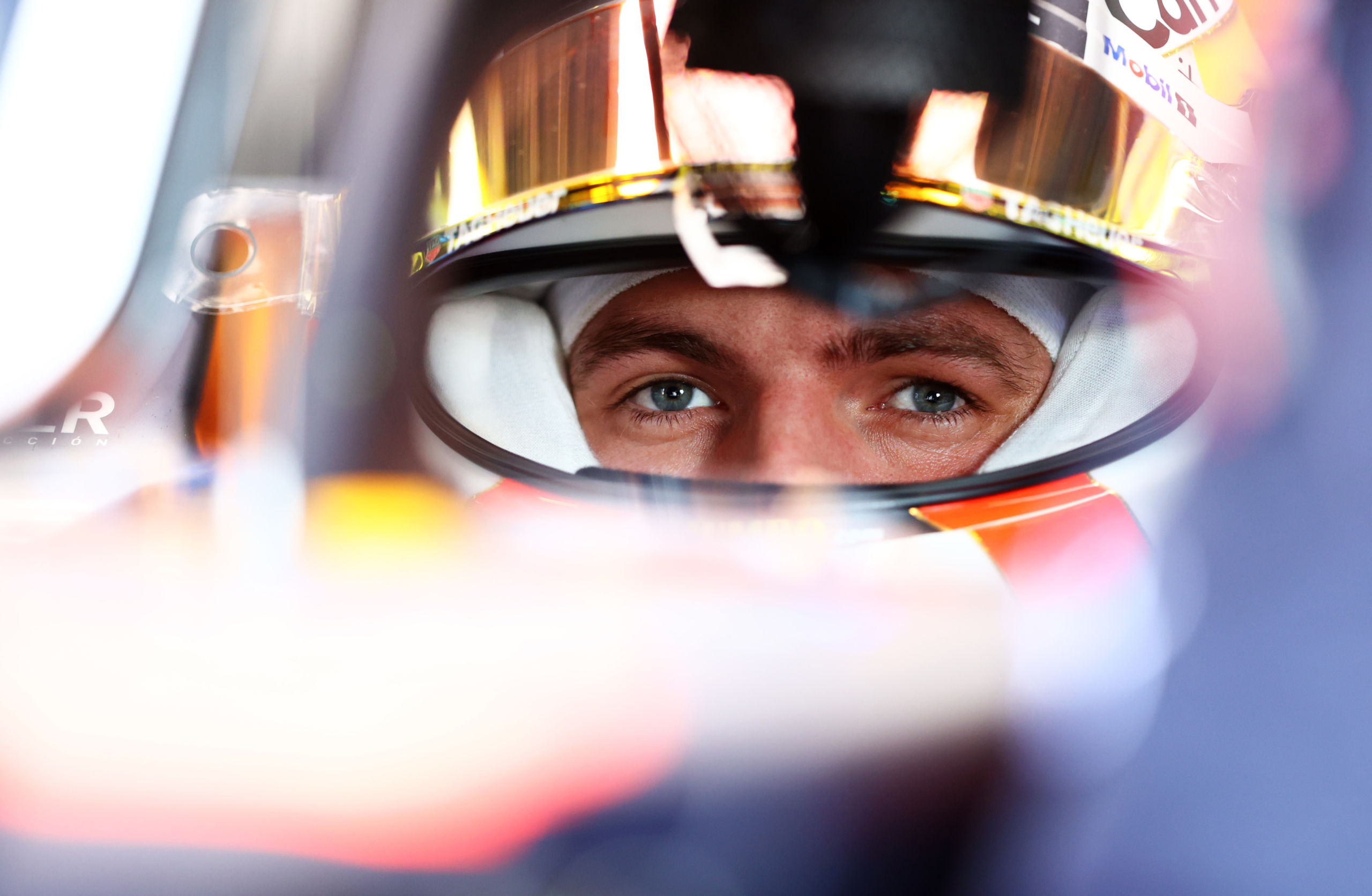 With two weeks between Monza and Russia, the collision between ...