Spaniard Fernando Alonso was pushed to the limit by Lewis Hamilton throughout the 2023 Canadian Grand Prix, with the two-time World Champion relishing every moment…
'I think it has been a tough race from the beginning, you know, when we lost a place at the start I thought that maybe that was already gone, P2, and I would have to concentrate on the guys behind, George and the Ferraris maybe.
'But then we were able to overtake Lewis and we had a little bit more pace in that part of the race. And I was quite OK, until the last 20 or 25 laps, then Lewis was coming very fast and I had to push again to the limit.
'So all in all, it was 70 laps of qualifying. There was no time to rest. And I loved it.'
With Alonso, Hamilton and Verstappen the only three drivers to have won a World Championship of the current grid, the chance to go wheel to wheel is something to be cherished for the Aston Martin driver.
'I really enjoy these battles and these podiums. It happened in Australia, I think last time and now here, and there is a lot of respect, a lot of talent when you fight against Max, Lewis.
'You know that you cannot make a mistake because they will take advantage of that, and they will not make a mistake.
'So, if you want to beat them, you need to be tenth-after-tenth, fastest to close that gap. It's not anything that will benefit. It's a very intense battle, very fair, very respectful, even in the overtaking possibility that we had on the DRS, for me when I passed Lewis, you know that you can trust what he's doing: he will defend hard but within the limits.
'Same at the start, when you start in the first two rows with these guys, you know that there's a sense of awareness and respect that it's not sometimes in other parts.'
With a sprint-race weekend coming up in Austria, Alonso is talking down his chances of another podium.
'Austria, yeah, let's see. I think the sprint weekend will not be ideal for us. We still have more time maybe of free practice with our new upgraded car. We still need to understand and optimise the package a little bit and in Austria, obviously with the sprint, we will have only FP1 to do that.
'But yeah, it is what it is. The circuit will be good and maybe better for the package as well, this one with a strange layout, let's say. Maybe good for Ferrari, historically here as well with a long straight and short corners so maybe Austria we have a little bit more pace,' concluded Alonso.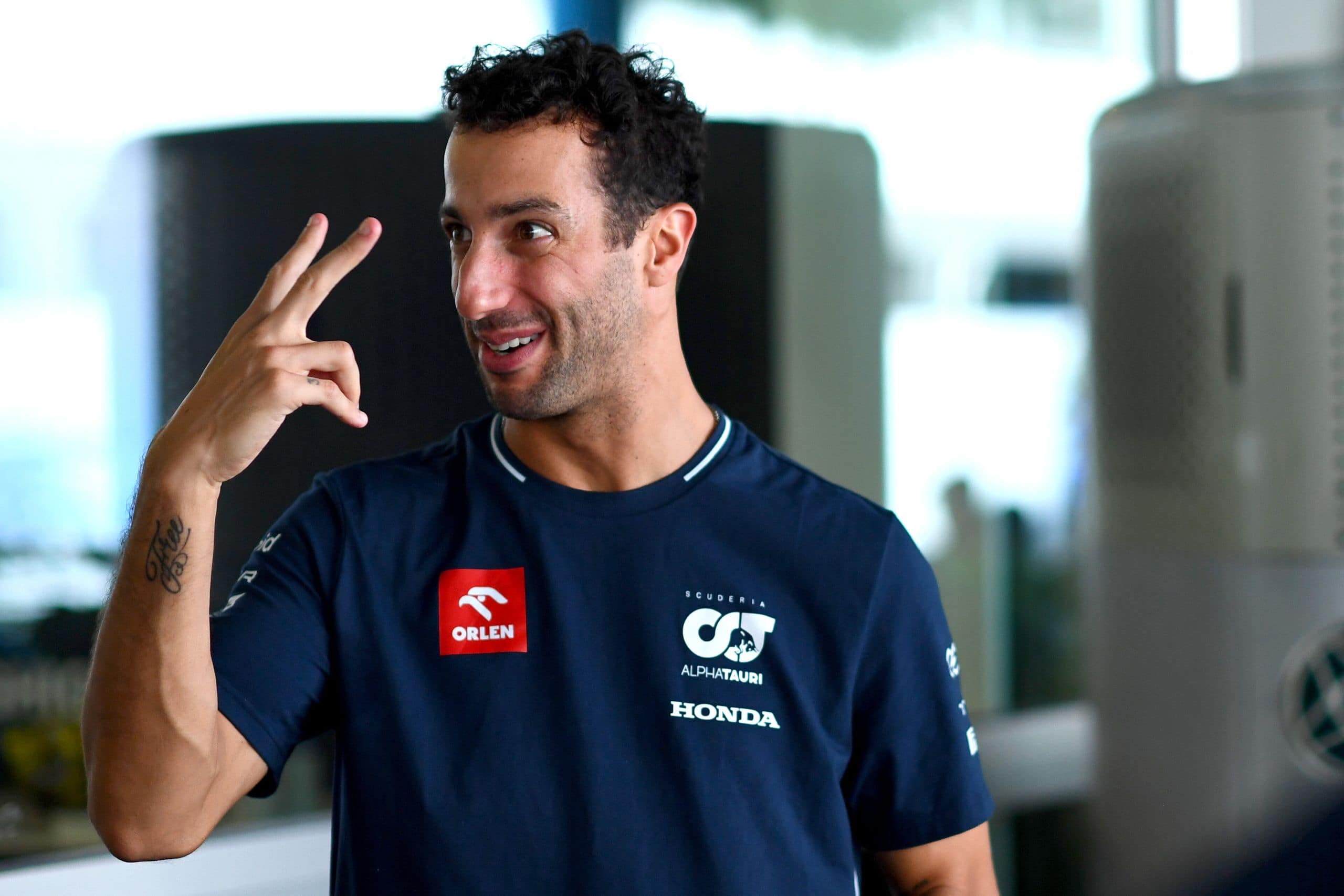 Daniel Ricciardo could miss up to two more grands prix, ...