Max Verstappen and Pierre Gasly will line up on row three of the grid for the Chinese Grand Prix, F1's 1000th race, though there was disappointment for both at the end of the session as traffic at the end of Q3 denied both drivers a chance to improve on their first runs of the session.
At the start of Q3 Verstappen put in a good lap of 1:32.089 to sit in fourth ahead of Leclerc, and Pierre was again sixth with a lap of 1:32.930, 0.032 ahead of Hulkenberg.
There was disappointment for the Red Bulls in the final runs though. Held up through the final corners during their out laps, neither Max nor Pierre were able to get across the line in time to complete a final flying lap, a situation that infuriated the Dutchman.
The traffic problems allowed Leclerc to jump to P4 with his final run to sit alongside Ferrari team-mate Sebastian Vettel. The move meant that Max and Pierre will start from row three tomorrow, ahead of the Renaults of Daniel Ricciardo and Nico Hulkenberg and the Haas cars of Magnussen and Grosjean.
At the top of the order Hamilton couldn't find the pace to oust Bottas from P1 and thanks to a marginal improvement the Finn took his seventh career pole by 0.023s.
MAX VERSTAPPEN, Position: 5th 1:32.089 (Practice 3 – P7 1:34.447)"On the final run in Q3 I followed the Ferrari in front of me as we were all in a queue. I was actually trying to be nice and not overtake, as that's not what you do in qualifying when you're all trying to prepare for the last run. This time it caught me out when I was overtaken at the end of the lap. I am of course not happy with that, or to be fifth, but we didn't get the opportunity to do a final lap. I'm sure this will swing around and happen to other people at another time but it's annoying as we were fighting for third. Of course, when you can't do the last lap in Q3 you know the guys who are doing the lap have a chance of overtaking you and that's what happened. It is how it is, and it will make tomorrow more interesting. We have good race pace, I'm not sure if we have the pace for a victory, but for sure we will fight for a podium."
PIERRE GASLY, Position: 6th 1:32.930 (Practice 3 – P15 1:35.326)"Driving F1 cars is probably the best job in the world, so I cannot really complain about anything (laughs). I think today was pretty good, it was still difficult to drive the car and I'm still not 100 percent happy with my driving, but P6 was probably the best we could expect today. I have some areas to improve but I had a better feeling with the car than last weekend. We now know what we need to improve on and I know what I can do on my side. I had a different strategy than the top five with the soft tyres today, so let's see how that works tomorrow. For sure we know the degradation on the softs can be a bit tricky, but anything can happen at this track. We saw it last year with Daniel and again in qualifying today when it was hectic on the last run. Max was fast all weekend so now we both need to focus on the race. We will push flat out and I really hope we can get some good points. I think we're in a good place to start the race and I'm excited for tomorrow."
CHRISTIAN HORNER, Team Principal: "Qualifying was frustrating for the Team in one respect and positive in another. It's encouraging to have both cars on the third row, particularly for Pierre who equals his best F1 qualifying position but frustrating that we couldn't fight for third. With both cars having progressed through to Q3, Max and Pierre set the fourth and sixth fastest times respectively after their first run. Max then got himself into a good position between the two Ferraris for the final run but unfortunately as things got backed up at the last hairpin, he was passed by Sebastian. He then tried to make a gap to Seb and was passed by both Renaults. By that time he had lost sufficient time that he missed the cut-off and was first to see the chequered flag. Unfortunately, that concertina also hampered Pierre, resulting in both cars missing the final run. The gap to the front runners is significantly smaller than it was in Bahrain and we can have a strong race from here."
Sorry, we couldn't find any posts. Please try a different search.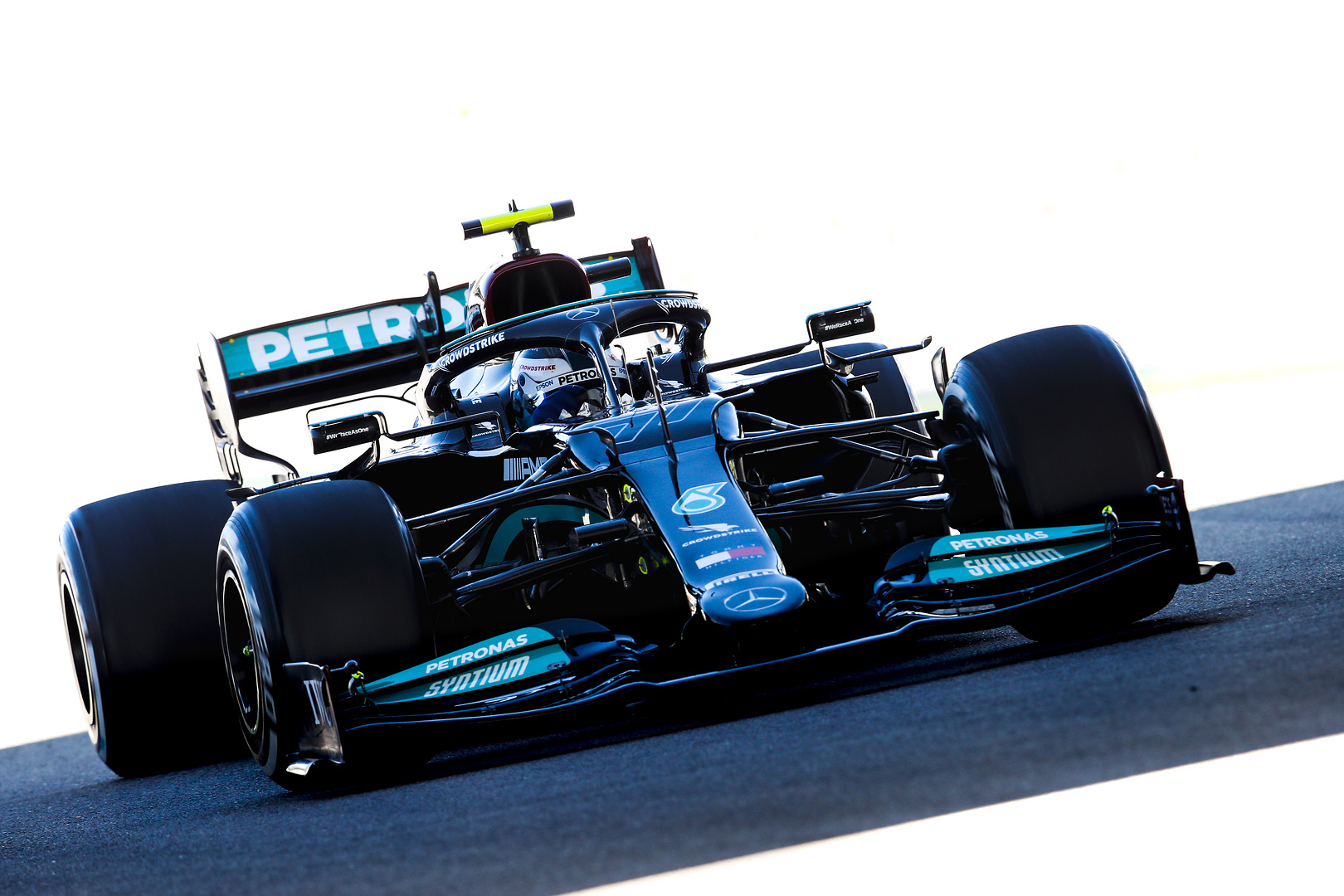 It was a strong Friday showing for the Mercedes-AMG Petronas ...