After a thrilling Monaco Grand Prix, here is what the drivers had to say…
Lewis Hamilton – 1st
"Today was one of the hardest races of my career, it was so intense. With 20 laps left I thought there was no way I was going to make it to the end. I thought I was going to crash, I was battling so much with the car. There was absolutely nothing left in the tyres and it was so tough to keep the car on the track. I thought to myself, 'what would Niki do'. I was trying my hardest – giving everything I had. I just tried to stay focused and make no mistakes. I know he was watching me today, but with Niki by my side we managed to do it. I wore his helmet colours today and I didn't want to let him down. He was close to my heart, I really wanted to deliver for him this weekend and I was determined not to crack under the pressure. Today belongs to Niki."
Sebastian Vettel – 2nd
"It was a tough race today but, in the end, second is a great result and I am happy for the team that we got a podium finish on such an iconic track as Monaco. We were also able to benefit from mistakes of other people today, but that's part of this game. When I was following Lewis, who was struggling with his tyres, and Max chasing him very closely, I saw that they touched and for a brief moment I even kidded myself I might win it! We know we have a lot of work to do so today we are happy, but not entirely happy. On the other side, it's a pity for Charles. Not the best weekend for him."
Valtteri Bottas – 3rd
"My race was decided in the pits. We did a double-stacked pit stop under the Safety Car, Lewis first, then me. Vettel and Verstappen came in as well and when I left the pits, Max was released at the same time and was side-by-side with me. We touched, I hit the wall because there's no space to go and I got a right-front puncture. So I had to do another pit stop the following lap. At that point, I thought I'd be at the end of the field, but I only lost a couple of places, so I guess I was unlucky but lucky at the same time. It's always disappointing if you finish the race lower than you qualified; however, my pace was really good all weekend long and I still scored valuable points for me and the team. One of my first thoughts this morning was that I wanted to drive well for Niki, I wanted to win for him. Ultimately, I didn't, but Lewis did, so I'm sure Niki would be proud right now."
Max Verstappen – 4th
"I gave it my all today and I had a fun race. I think we were very competitive and I enjoyed putting the pressure on and trying to go for the win. You know when you're up against Lewis it's going to be very hard but I kept pushing him and I tried to force him into a mistake. I made him use his tyres a bit more than he wanted which meant I could attack. At one point I could see his tyres really dropping off and there were a few corners on the track where he was really slow which meant I could line up a move, but we just couldn't get close enough. With a few laps to go, I thought I'm going to try it now and see what happens. We touched but luckily nothing came of it. The penalty from the pit stop is unfortunate, but I don't think the Team did anything wrong and it is impossible to see in that tight pit lane. When you look at our pace we were very strong and that's the most important thing. Of course, I would have liked to be on the podium but I enjoyed the race and you win some, you lose some. It's easy to say with a few more laps I would have got him but I tried my very best and that was all I could do. The Team did a mega job all weekend and we tried everything we could to get that win today."
Pierre Gasly – 5th
"It was a really positive day and we can be very pleased with fifth position after starting eighth in Monaco which is a difficult track to recover positions on. We had a very good strategy and a really great car to race. I enjoyed driving such a fast car on a track like this and to be able to push so hard at the end and put in some very quick laps and to finish within ten seconds of the leader after starting eighth. I'm really happy and now we need to keep working so we can deliver similar performances in the coming weekends."
Carlos Sainz – 6th
"Yes! P6 today is a very good result and my third points finish in a row. An amazing first lap after passing both Toro Rossos around the outside at Turn Three. Definitely one of my best overtakes! After that, a good pit call to stay out under the Safety Car and some solid laps to earn P6. Another fast pit-stop by our mechanics, a great lap to defend from the Kvyat stop and then it was just about managing the tyres and bringing it home. Important points on another track that really didn't suit us much. We need to keep pushing to improve, but congrats to all the team for today."
Daniil Kvyat – 7th
"We had a very strong Qualifying yesterday and capped it off with a strong race today, so it's a nice feeling. I was a sitting duck at the start of the race: Gasly had a clean braking move on the outside, while I was on the inside line and I couldn't change it – someone must have taken it easy into the corner and it caused a chain reaction. However, I'm very happy because I think it was a really strong race for us. We can be satisfied with the amount of points we brought home today and with how we managed the race – the teamwork was fantastic, the support I got from everyone was great! P7 is a great result in Monaco. We have been working hard over the past few weeks to see where we need to improve and what I need to go faster, and we found it. Now we just need to find it every weekend, so we can continue to score a good amount of points. The car is performing well so we have to keep developing it in the same direction."
Alexander Albon – 8th
"I've got to say a big thanks to the team because the strategy was fantastic! We knew there was the chance to get into the points today, and we did a good job to make it happen. It was tricky out there because you spend the whole race close behind other cars, you have to make sure you don't brake late or lock up otherwise your race is over. The most difficult part of the day was managing the tyres, as the Softs don't really like to last that long, so they begin to degrade and vibrate. Still, it was good fun out there and great to have both cars finish in the points!"
Daniel Ricciardo – 9th
"It was a very frustrating race, to be honest. We had a great start, jumped Kevin [Magnussen] on the outside for fifth and had a strong Turn 1. Then we pitted under the safety car, which is where we missed out. We definitely could have done better and got a great result as we had all the cards in our hand. Although we missed some points, the car was very good even though we couldn't always use the speed we had. We'll look at what happened and address it for future races."
Romain Grosjean – 10th
"It's a better result than we were expecting – that's for sure. It's been a good race. We tried a different strategy. I think the Toro Rosso of Albon stayed out a bit too long in front of us, and by the time we cleared, our tires were well worn. We did our best, we tried. It's a shame I couldn't end up in front of Sainz, because I think I'd have had much more pace at that time of the race. Then I got the penalty at the end. I'll look at the footage. It's close, I still think there's a piece of my wheel touching the line, but I got the penalty. All-in-all though, it was yesterday that cost us good points today."
Lando Norris – 11th
"A long race and not a lot more I could've done. A couple of cars got past me in the opening laps – but both of those guys got punctures so it didn't affect me too much. It was a fairly straightforward race from then on. I had to manage my tyres in the middle of the race which restricted my pace and actually helped out Carlos. It was a good result at the end of the day for the team and that's the positive thing. For myself maybe not great and perhaps I could've got a point, but I'm still happy."
Sergio Perez – 12th
"It wasn't an easy race but we tried our best today. I am pleased we finished the race, but we couldn't fight for the points in the end. We really needed the rain to come and mix things up, but there were a few lights spots and that was it. When the safety car came out we chose to pit, but I was in a lot of traffic and lost quite a bit of time in the traffic jam at Rascasse. Later in the race I made a move on Magnussen, which I felt was a fair move, but he cut the chicane and kept the position. In the end getting ahead of Magnussen may have changed our result, so I think he should have given me the position back."
Nico Hulkenberg – 13th
"Nothing went our way today. We made a decent start, kept it clean off the line and then we suffered a puncture after Charles [Leclerc] sliced my tyre open. Luckily, I didn't hit the wall, but the Safety Car meant everyone gained on me and from then, I was at the back of the train and it was difficult to recover from there. It's hard to take as the results today don't reflect the competitiveness level of Renault at the moment. With a clear track at the end, we showed very good pace. The car had more performance and potential than what the result showed. But, that's racing sometimes and we need to make the most of the opportunities in Canada."
Kevin Magnussen – 14th
"I don't really know what happened, it wasn't the race we were hoping for today. We've done a very good job together this weekend. It was a perfect weekend until the race. It's a big shame but we'll see what went wrong today and why it happened."
George Russell – 15th
"It was a really enjoyable race and I pushed myself to the limit. Our pace was very strong, I got into the rhythm and my engineer came on the radio and said you are lapping the same pace as the leaders. We put in some good laps at the end and I was pleased with my performance."
Lance Stroll – 16th
"It has been a challenging weekend for the team as a whole and unfortunately the race was just as tough. I made a good start and then we rolled the dice in terms of strategy by staying out under the safety car to get track position. After that it was a quiet race really. We suffered with graining on the tyres in the first stint and then during the second we were stuck in a bit of traffic. It wasn't the weekend we wanted but we will regroup and comeback stronger for Canada in two weeks' time."
Kimi Raikkonen – 17th
"We didn't expect this to be an easy weekend and unfortunately it turned out to be the case. It was quite a boring race and there was nowhere to pass: we finished where we were on lap one. Even though I had front wing damage, some issues before and after the stop and I was hit by Stroll, none of these things ultimately had any impact on our finishing position. Once you're behind a car, you're stuck there unless they have a massive issue – it's just how it is in Monaco. We tried something different with the strategy as it made no sense to copy what those in front of us did, but in the end it didn't make us move forward. The only thing that could have given us a chance was rain, but it didn't come."
Robert Kubica – 18th
"It was quite a long Grand Prix to manage the tyres and it was an unlucky race for me, but that's just Monaco. The race started pretty well for us, when the Safety Car was deployed I thought that I was coming in, but that was not the case. Giovinazzi hit me at Rascasse so I lost a lot of time there, but that's just how it is."
Antonio Giovinazzi – 19th
"It was not a very entertaining race for us. I lost a position to a Williams in the first corner and, even though my pace was faster, I couldn't find a way through. I tried a move at Rascasse but there was not enough space for two cars, we touched and I got stuck. It was really frustrating to stay behind slower cars, it ended up to be a fairly boring race for me."
Charles Leclerc – DNF
"Our performance was there but unfortunately the result wasn't. I gave it my all today, knowing that I had to do something different and take a lot of risks to fight my way forward after starting in 15th position. I enjoyed the beginning of the race and it was going quite well. While overtaking Nico on lap 9, I clipped the rear on the wall and our cars touched which damaged my rear tyre and the floor. We tried to continue racing on a new set of tyres but we were just lacking too much downforce after the incident and had to retire. A difficult weekend overall, but I am already fully focused on the next race in Canada and will do my best to bounce back there".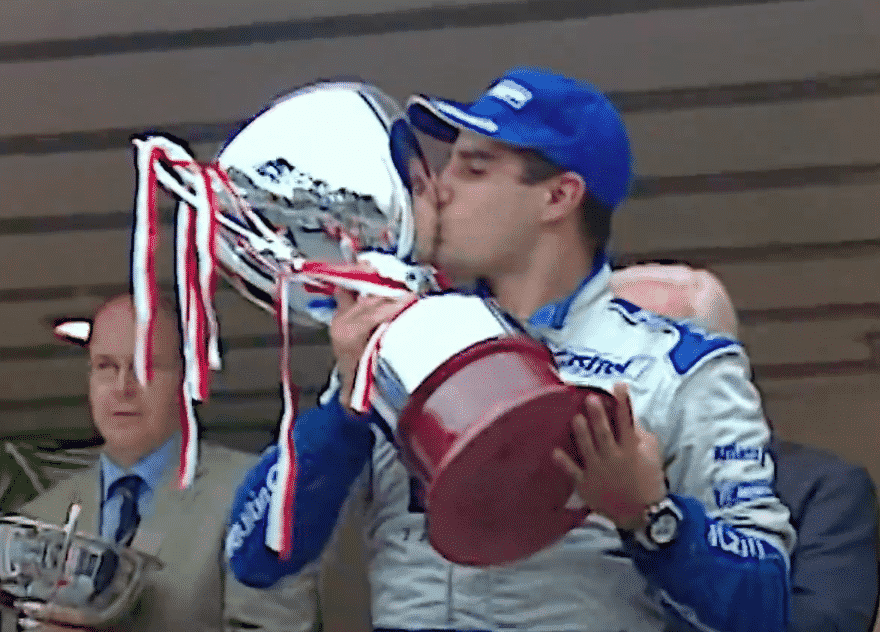 In the pantheon of established Formula 1 drivers, there'll always ...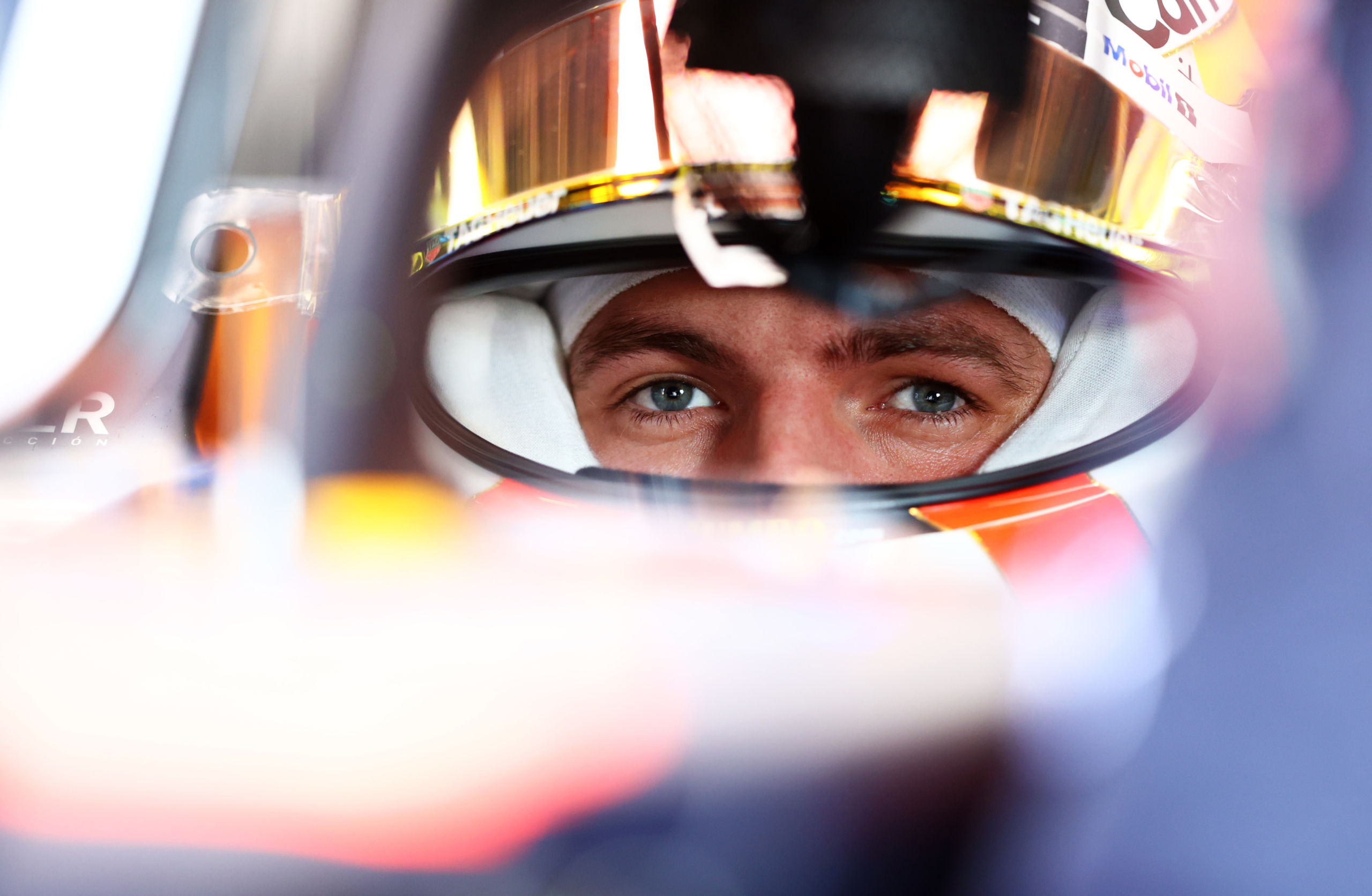 With two weeks between Monza and Russia, the collision between ...