Race Details
(All times GMT)
Friday: Practice 1, 11:00 – 1230; Practice 2, 15:00 – 16:30
Saturday: Practice 3, 12:00 – 13:00; Qualifying, 15:00 – 16:00
Sunday: Bahrain GP, 16:10 – 18:10
Last year's Bahrain Grand Prix featured a Ferrari front-row lock-out that reversed Mercedes' strong qualifying pace in Australia. Sebastian Vettel, struggling with his tyres, held off a late challenge from Valtteri Bottas to claim the win and extend his Championship lead to 17 points, while the Mercedes driver and teammate Lewis Hamilton completed the podium.
This year's opener in Melbourne followed a similar pattern, although this time Mercedes capitalised fully on their qualifying pace, landing a race one-two with Bottas the surprise winner. Meanwhile, Vettel had to settle for fourth as Max Verstappen got the Honda era off to the perfect start, finishing third.
Without the early advantage they enjoyed in 2018, the signs are already ominous for Ferrari. Can they turn it around in Bahrain? Or will they have to watch as Mercedes disappear into the distance in 2019?
Track Preview
As one of the modern tracks on the calendar, Bahrain is considered a technical circuit, with the need to balance the numerous long straights with a number of slow right handers. Keeping engines in control when so much of the lap requires full throttle – especially in the desert atmosphere – can be tricky, although only Red Bull suffered mechanical DNFs last time out.
This layout also gives rise to a number of potential overtaking zones. Turn one can be a bottleneck if more than two cars are pounding down the back straight, so expect some evasive driving and flying carbon fibre on the opening lap. Later, the DRS zone down the home straight means most overtaking is done long before the corner comes near, save for the odd desperate lunge into the long breaking zone.
The run up to turn four could give another chance for drivers to make a move. The approach is the steepest part of the track, and a well set up car can really make its extra power count here. Turns nine and 10 – a pair of slow left-handers – can also offer an opportunity to pounce, as the complexity of the section may lead to the occasional lock up.
Tyres
Bahrain is one of the more forgiving tracks of the season. A smooth surface all round (although the bump in turn eight may throw the odd driver off line if they aren't paying attention) coupled with large, tarmacked run-off zones will protect the tyres from too much damage. Still, expect to see most teams go for a two-stop strategy this weekend.
Pirelli have given the teams the chance to pick from the C1, C2 and C3 compounds this week (the hardest selection of tyres under the new designation), and most teams have all but eschewed the white-walled option. Only six drivers have selected two sets – Gasly (Red Bull), Ricciardo (Renault), Grosjean (Haas), Sainz, Norris (McLaren) and Russell (Williams). Most Drivers have, or are close to, a tyre split of 1/3/9, suggesting that strategy is pretty much universally agreed on two stops being the way to go. The only real outliers are Kubica, who has the most medium sets with four, and Ricciardo, who only has one for the entire weekend, suggesting both may be looking at pitting only once. While Renault might be looking to split their strategies to benefit from any curveballs, the Williams team will probably just be glad to get a good test run out of the car.
Driver Focus
Toto Wolff will have been the happiest man leaving Melbourne, with a dominant win and a controlled second place to keep it business as usual at the top. Valtteri Bottas won't have been far behind, following his commanding performance and passionate rebuttal of all who'd criticised his performances last season. The Finn will take heart from predecessor Niko Rosberg's successful battle with Hamilton in 2016 as he looks to prove he's more than just a dutiful No. 2. Hamilton meanwhile needs to put a disappointing start behind him and reassert his dominance in the Silver Arrows hierarchy.
Meanwhile, Ferrari will hope a circuit that has historically been favourable will continue to be so, as, after a promising winter, they looked far off Mercedes' pace Down Under and are potentially lagging behind the Red Bulls. Max Verstappen's belief he can dethrone his rivals was strengthened by finishing ahead of Vettel and just behind Hamilton in Australia.
The two new boys in the big three teams, Charles Leclerc and Pierre Gasly, had mixed fortunes in the opener. Leclerc qualified and finished fifth, having overtaken Verstappen off the grid (he may also have passed Vettel later if Ferrari were any fun). Meanwhile, Gasly suffered the ignominy of crashing out in Q1, before surrendering the final point to an understudy Toro Rosso driven by Helmut Marko's personal whipping boy Daniil Kvyat. The Frenchman now has a point to prove this weekend.
The middle pack battle is already congested, with Haas, Renault, Alfa Romeo, Racing Point and Toro Rosso all taking points in Australia. The aforementioned Kvyat, along with Lance Stroll, both landed important points while answering critics who had questioned their credentials. Likewise, Lando Norris' debut for McLaren can be considered a success, an eighth in qualifying outlining his potential. It's going to take a few races for the midfield settle down and give a true picture of form.
Williams in Peril
Jokes that the Williams' cars may still be running in Melbourne belie a genuine sadness that the team from Grove may no longer be fit for purpose. Robert Kubica's long heralded return to the starting grid was a certifiable nightmare, a mistake in Q1 left him three seconds behind the nearest non-Williams vehicle. After suffering damage on lap one, he finished the race three laps down when no other team was lapped more than once.
A similar outcome in Bahrain might make him reconsider his decision to return after recovering from life-altering injuries in 2011. If he does continue, big questions will be asked of Williams and whether they can continue to operate at the back of the grid. Things need to improve, and quickly, starting in the deserts of Bahrain.
Words by Chris Raftery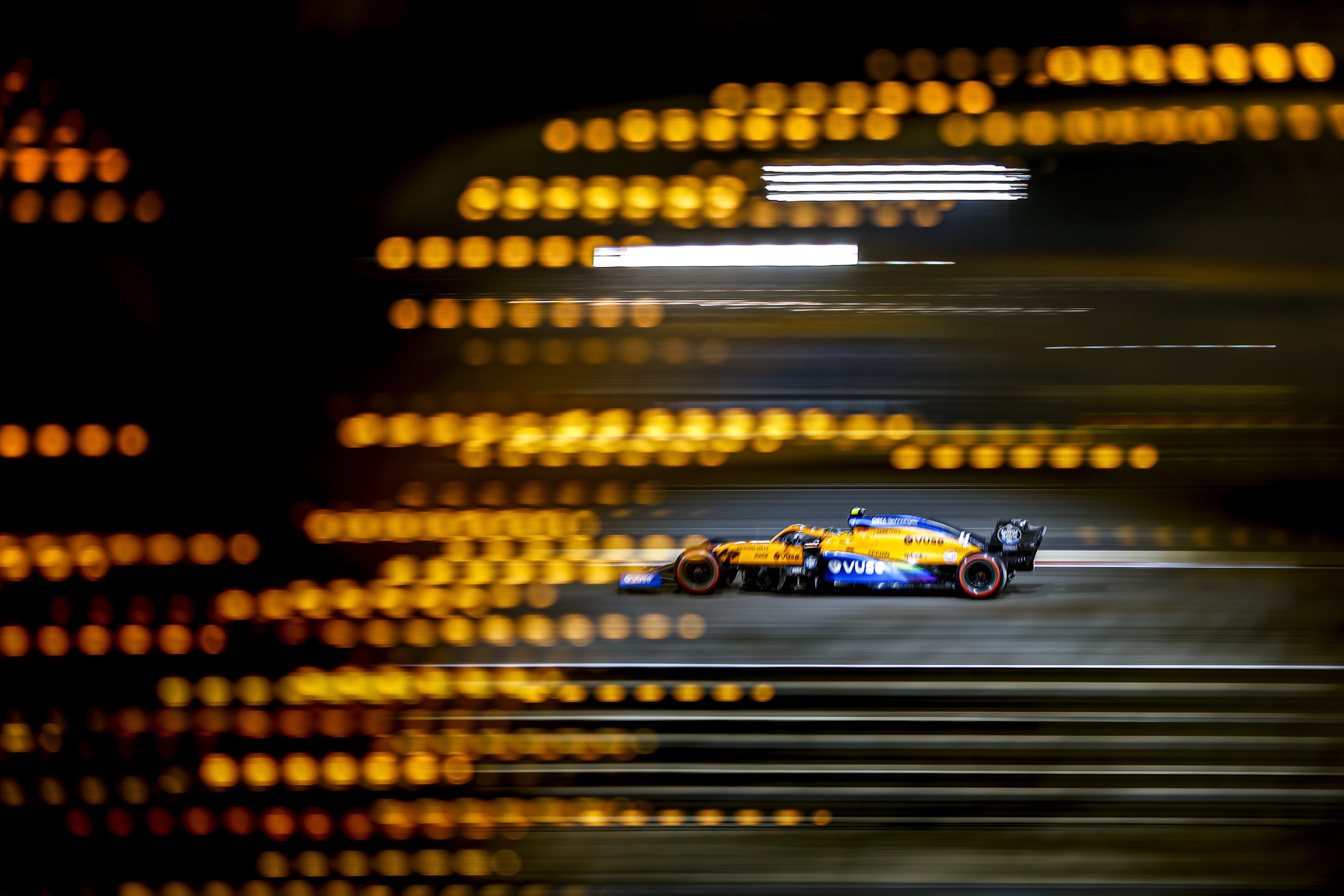 The recently-concluded Bahrain GP was not devoid of any drama, ...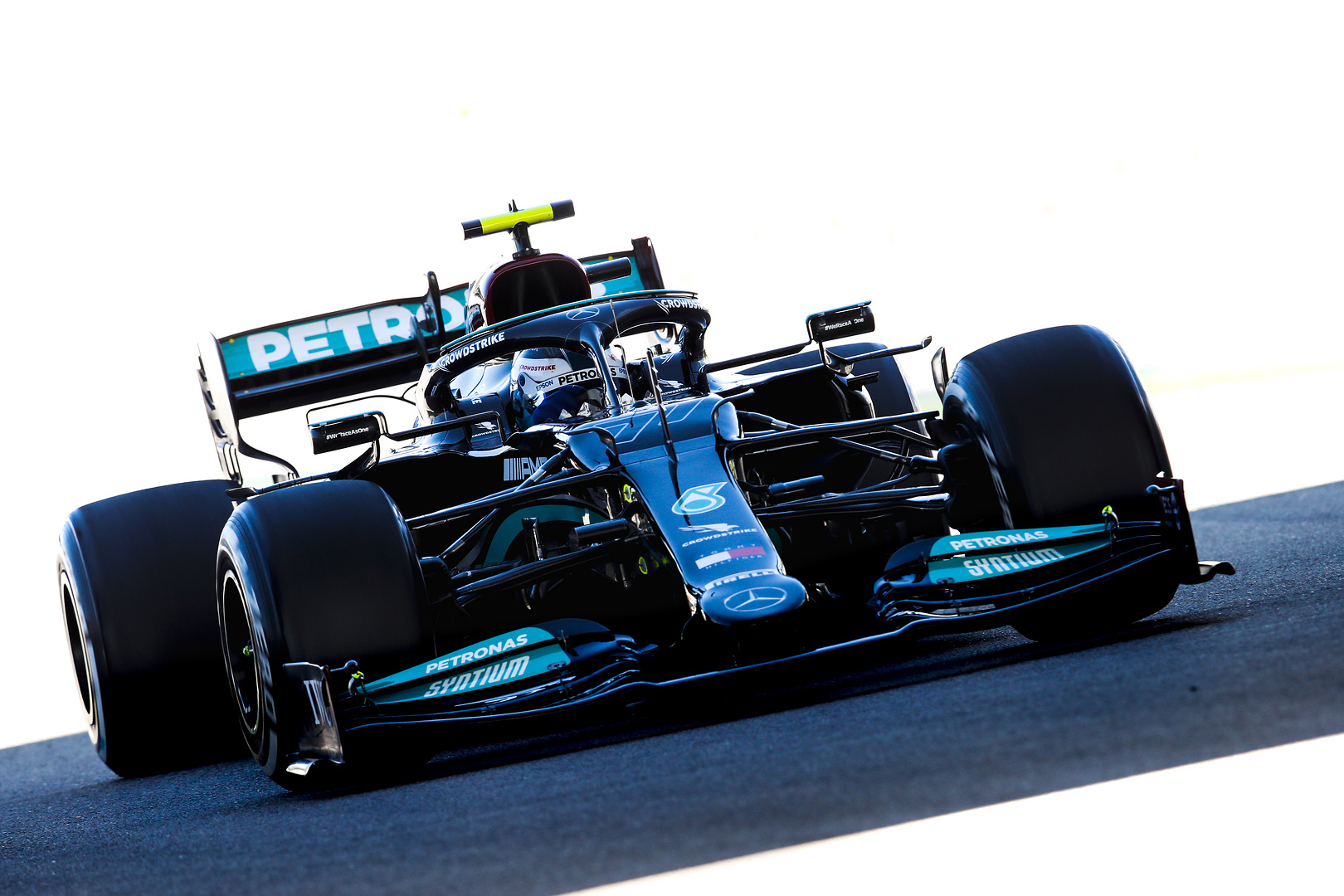 It was a strong Friday showing for the Mercedes-AMG Petronas ...