Alpine's Esteban Ocon is set to compete in his 100th F1 Grand Prix at round 11 of the 2022 FIA Formula 1 World Championship in Austria.
Frenchman Ocon, who took his only victory so far in Budapest last year, entered F1 in 2016 with Manor Racing, before joining Force India in 2017, which became Racing Point halfway through 2018.
The former Mercedes Junior was left without a seat in 2019, after new Racing Point owner Lawrence Stroll replaced Ocon with his son, Lance, but the Frenchman returned with Renault in 2020, alongside Daniel Ricciardo, before being joined at the rebranded Alpine team by double World Champion Fernando Alonso for 2021.
A proud Ocon said: "Getting to triple digits in F1 is an achievement any driver would be proud of. It will feel good to have taken part in 100 races with many more to come.
"The focus is to have a smooth weekend with a good result on Sunday after the personal disappointment of Silverstone."
Spaniard Fernando Alonso, who finished fifth at last weekend's British Grand Prix, said he enjoyed battling near the front in the closing laps.
Alonso, 40, said: "I think it was my best weekend so far in terms of our overall competitiveness and the result. I hope we can pick up where we left off at Silverstone."
Austria hosts the second Sprint weekend of the season, and Alonso shared his thoughts on the Red Bull Ring's suitability for Sprint racing.
"I think the track will be quite good for this format, because overtaking is possible," the Spaniard explained.
Alpine are chasing McLaren for fourth in the constructors' standings, while also trying to distance themselves from Alfa Romeo in sixth behind them.
Ocon and Alonso are ninth and 10th in the drivers table with 39 and 28 points each.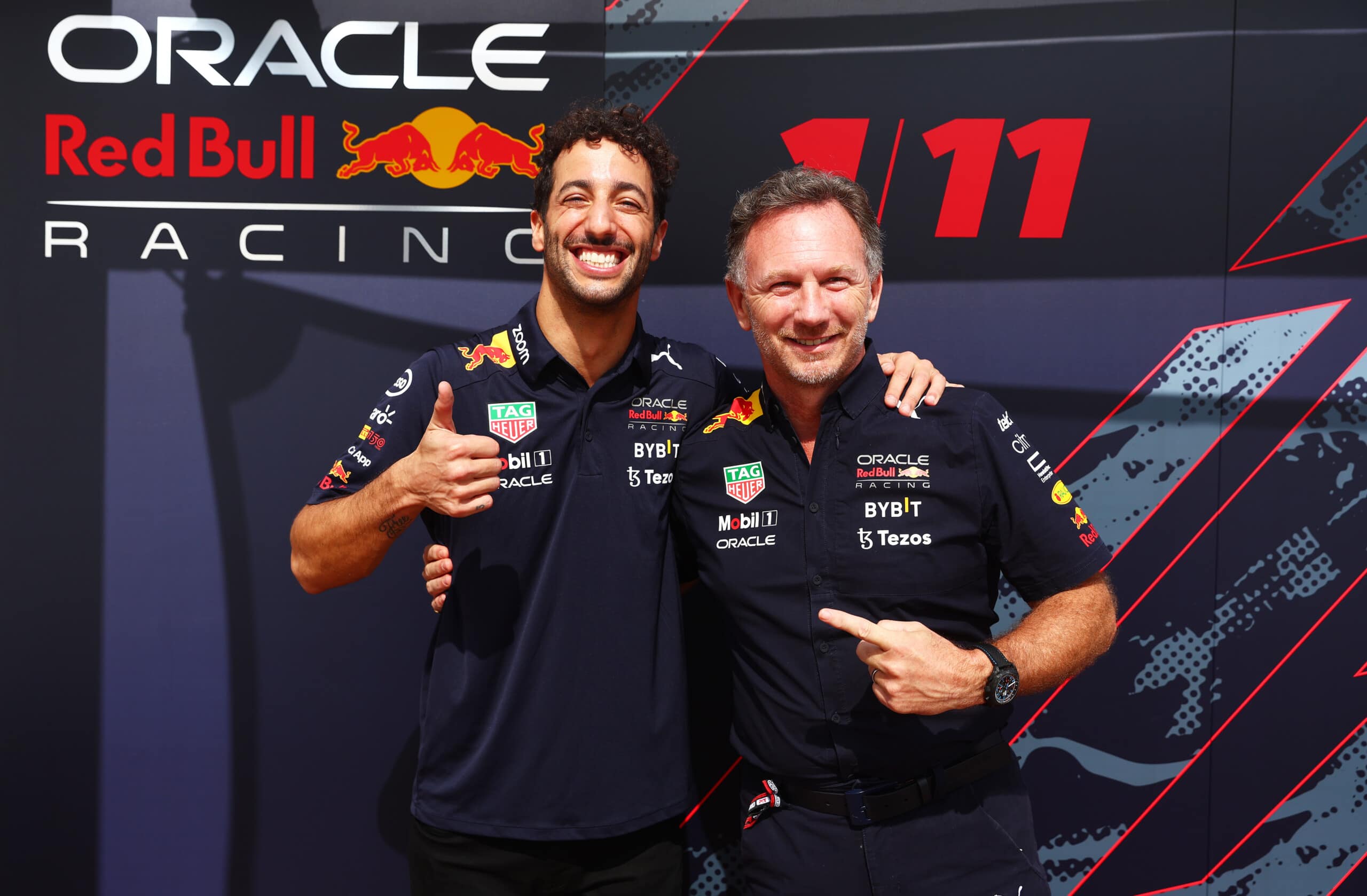 Oracle Red Bull Racing today confirms Daniel Ricciardo will return ...