With a red flag cutting Q3 short, it was a disappointing day for Red Bull Racing's Max Verstappen, who had to settle for P3 on the grid, and will start behind pole sitter Charles Leclerc and title rival Lewis Hamilton.
After being quick all weekend, there was further qualifying disappointment for Sergio Perez, who also fell victim to the red flag and will start from P7.
More To Come From Max Verstappen
Although qualifying in P3 was a bitter pill to swallow for Max Verstappen, the Dutchman knows there is more to come from both himself and his car, and is confident of scoring a good race result.
"Of course I'm not that happy as I was very confident we could fight for pole here as we have felt good throughout the weekend but qualifying was pretty scrappy with all the red flags and the one at the end of Q3 stopped us all improving. It is what it is and it's unfortunate but it's a fast street circuit and these things can happen. Of course I would have liked to start further ahead but P3 isn't so bad. We know we have a good car so it's still all to play for and we can fight from there. As you can see from qualifying a lot of things can happen around this circuit so let's hope we can have a clean start and then put the pressure on. With three different teams at the front it should also be a pretty interesting race strategy wise as well and it is also about keeping your tyres alive. We are still up there so let's see what we can do tomorrow," said Verstappen.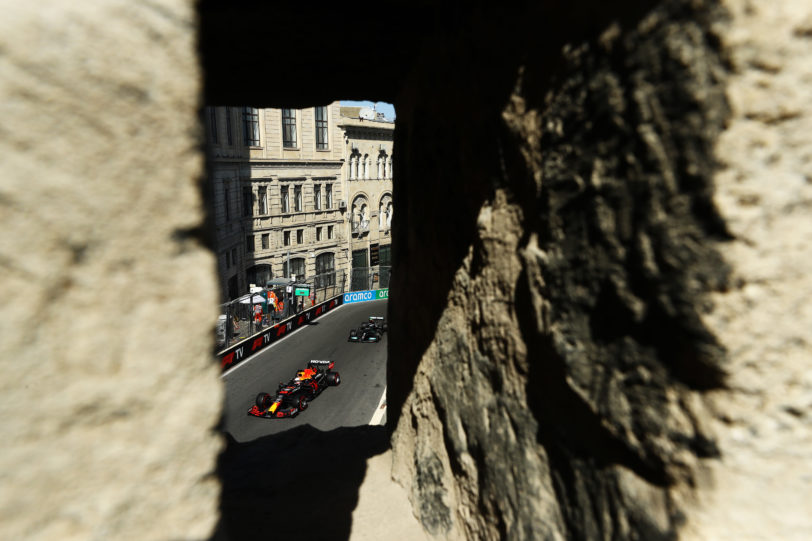 Another Setback For Sergio Perez
After being criticised for his slow starts to the weekend in previous rounds, Sergio Perez was setting the pace from Day 1, and looked to be in place to secure a strong qualifying finish. However, he will once again have to work his way through the field after his flying lap was compromised at the end of Q3.
"Today was a big shame as we've shown all weekend we have very good pace but today we didn't put the lap together when it really mattered. There was so much more on offer and we obviously expected more but it is what it is. On my first Q3 run I locked up into Turn 4 and then I was chasing the time for the rest of the lap. On my second run, I was on for a great lap and then the red flag came out for Yuki and Carlos and that was that. I don't remember there being so many red flags in a session but tomorrow is when it counts and anything can happen around this track. I think there are lots of positives to be taken so far from this weekend, the pace every single session has been there and we've shown good progression so we can be pleased with that. Tomorrow is a long race and there is plenty to play for so we need to get our heads down and make sure we deliver. I think we have a very strong car underneath us so a podium has to be the target."
Frustration For Christian Horner
Christian Horner was frustrated from the pit wall, as all he could do was watch on while his drivers were unable to improve their position and perhaps even snatch pole from Ferrari.
"It was frustrating not to get that last run in Q3 as Max was improving and in with the chance of a tow at the end of the lap but that's life and it was the same for everyone. Likewise for Sergio, he was banking on his second Q3 lap to show the pace he's had here all weekend but we're still in good shape starting P3 and P7. Our car has been quick here this weekend and overtaking is possible at this track so it should make for an exciting Grand Prix and strategy will be key. It's still all to play for and I'm sure Checo will make progress quickly in the race so that we're able to make the most of the opportunities in front of us tomorrow," concluded Horner.
Want to save this information for later?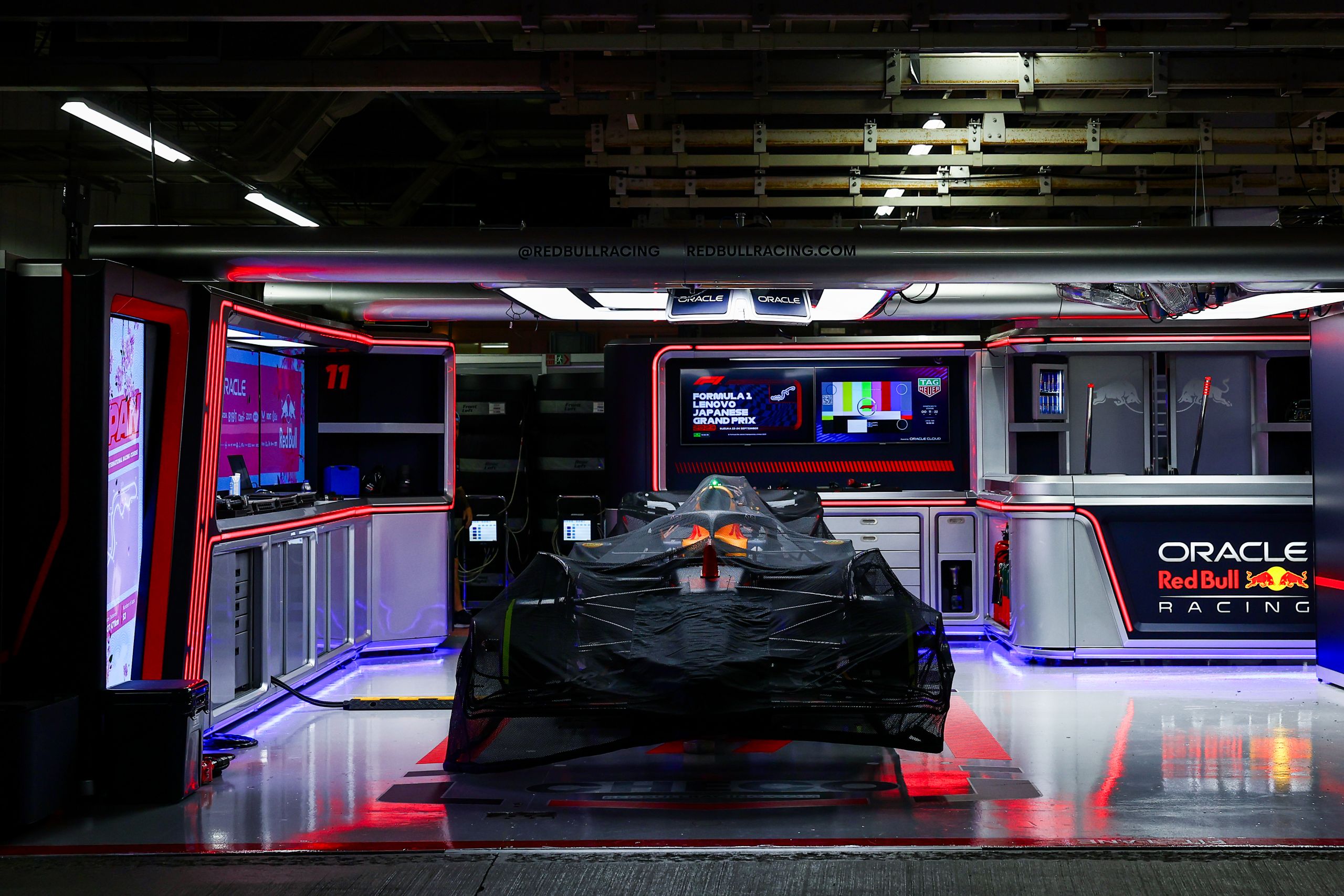 The roar of engines, the blur of speed, and the ...